Warning
: Undefined array key 4077 in
/home/sisens/domains/planpoland.com/public_html/wp-content/plugins/easy-table-of-contents/includes/class.post.php
on line
265
Warning
: Undefined array key 4077 in
/home/sisens/domains/planpoland.com/public_html/wp-content/plugins/easy-table-of-contents/includes/class.post.php
on line
269
If you are starving for an inspiration how to spend next weekend with your family, check our list of the most praised touristic attractions for a whole family in Poland.
You will also find them all in our ultimate map of 40 amazing attractions for a whole family.
Just click on each icon and see short description of the attractions. Scroll down to get to the address and the website where you will find details on prices and many more essential information.

If there is a must see place in Poland that is definetely a castle. And it is hard to pick the castle, as there are so many jaw dropping fortresses here.
If you are planning to crouse around the best once, you should not miss northcentral part of Poland (Kujawy, Mazury) and South-West regions of Poland. Castles in: Ogrodzieniec, Krzyżtopór, Czocha, Chojnik, Książ are all worth of your time.
However, if you have to pick just one, it has to be Malbork. An old Teutonic castle close to Gdańsk, that happens to be the biggest one in the world. Making it probably the best attraction for a family with children in Poland.
Amazing rocks at Bledne Skaly
These place is brought straight from a fairy tale. And actually stared in one.
Bledne Skaly is a group of extraordinary rocks in southern Poland. Come here early in the morning or outside of the summer season and get lost in this labyrynth. Otherwise you might be forced to share it will thousands of other visitors. A maze is so mind blowing that is become a location for scenes in "Narnia".
There is plenty of other great locations in the area. Such as Chapel of Skulls in Kudowa Zdroj or Szczeliniec.

Teutonic castle in Malbork
Train festival in Wolsztyn
Wolsztyn is a capital city of steam locomotives. It is not a museum or a storage for trains, but an actual locomotive shed that has been operating for over 100 years.
If you happen to have a train lover in your family, you have to take him to Wolsztyn. The best month would be May, when a place hosts an amazing locomotive festival.
A place is just perfect excuse to discover Polish folk art. The visit should not take longer than an hour. But you will probably forget there about your everyday life and get fully emersed with a world of philosophy, art and science.
Kaszubska Chata (Kashubian Hut) is located just outside of the house of late Józef Chełmowski (called Kashubian Leonardo da Vinci). Go there to see fantastic calendars, clocks and human size beehives in shape of Johan Goethe and other great minds.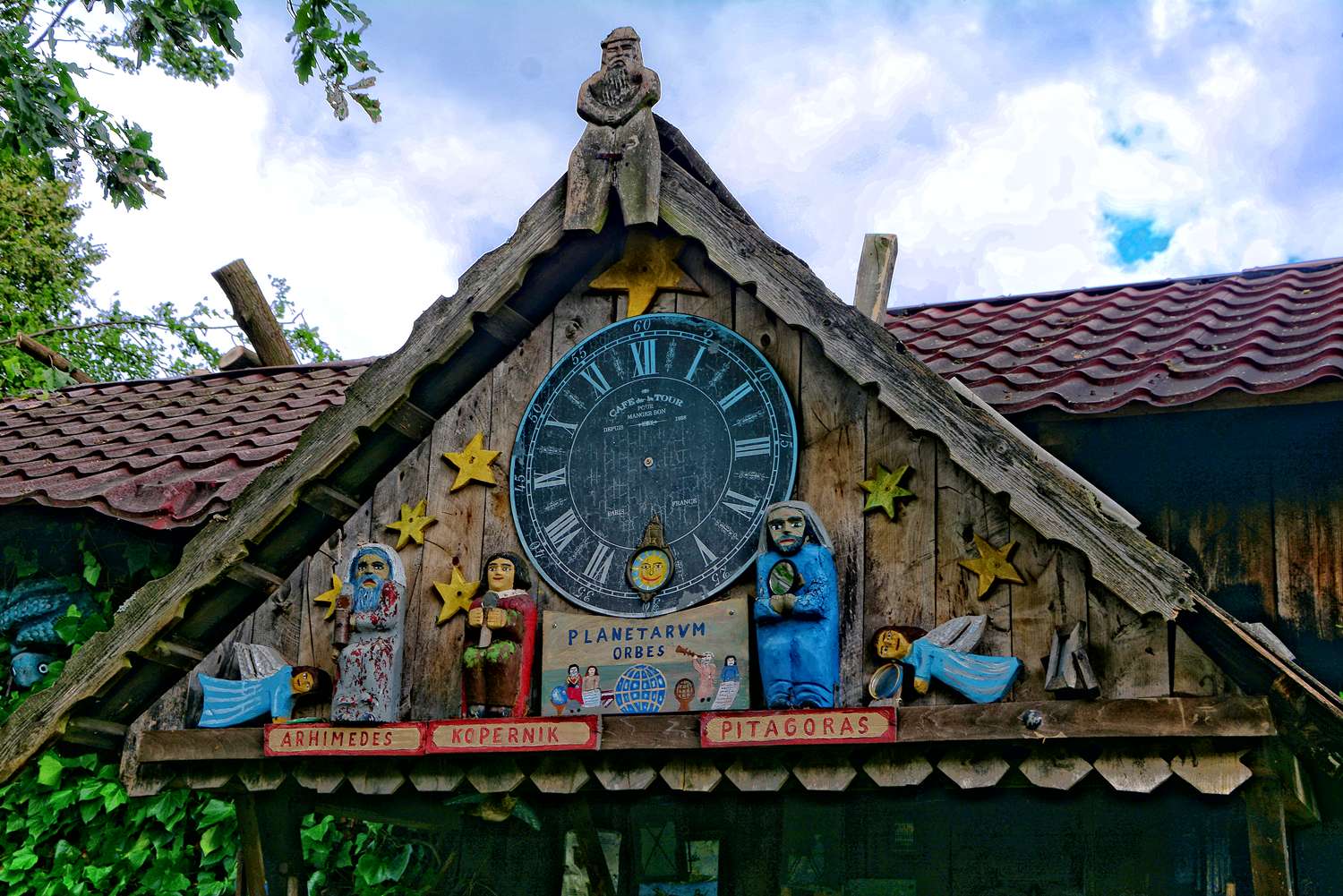 Quality time with animals
See Polish bisons in Bialowieza
If you are looking for a perfect place for animal spotting, Eastern Poland might be one of the best places in Europe.
The forests of Bialowieza National Park is home to the oldest trees in Poland. And also some of the biggest mammals. Polish bisons, deers, foxes and many other are ready to be discovered at national bison reserve.
Located in the heart of the forest it gives simply perfect opportunities to introduce your family to all these magnificent beings and nature.
Wild horses in Zwierzyniec
Zwierzyniec is a beautiful small town located in the middle of Roztocze National Park. With its famous "church on water" and perfect hiking and biking trails, it attracts tourist like magnet. It may also have something to do with a local brewery, a real treat for older members of the family.
Once you're there, take a walk around the vast area of wild horses reserve. If you are there at the right moment you will see there a pack of wild horses. Around the reserve, there are several wooden watching towers from which you can take a good look at these beautiful animals.
And if you are looking for chance to spend some more one-on-one time with Polish horses, go to stable breeding in Florianka. It is located just 8 km from Zwierzyniec.

Wild horses in Zwierzyniec
Animal tracking in Biebrza National Park
The valley of Biebrza river will please even the pickiest adventure seeker. These wild forests and swamps are full of deers, elks and most of all: birds.
Come here in spring when the whole river is overtaken by migrating birds. You can go for bird spottings or hire a professional guide who will show you all the secrets of this lands. You can join a tour designed specialy for families and children!
Bird spotting on footbridges  of Narew
If you are looking for some accesable and little time-consuming attraction, visit Waniewo. A walk around footbridges in Waniewo river gives brilliant excuse to observe wildlife of Narew river. Which accidentely is called Polish Amazon. But don't worry – it is not that wild!
The walk takes around an hour or two. During the trip you will have an opportunity to use several small ferries that joins the banks. They are easy to operate and fun to use.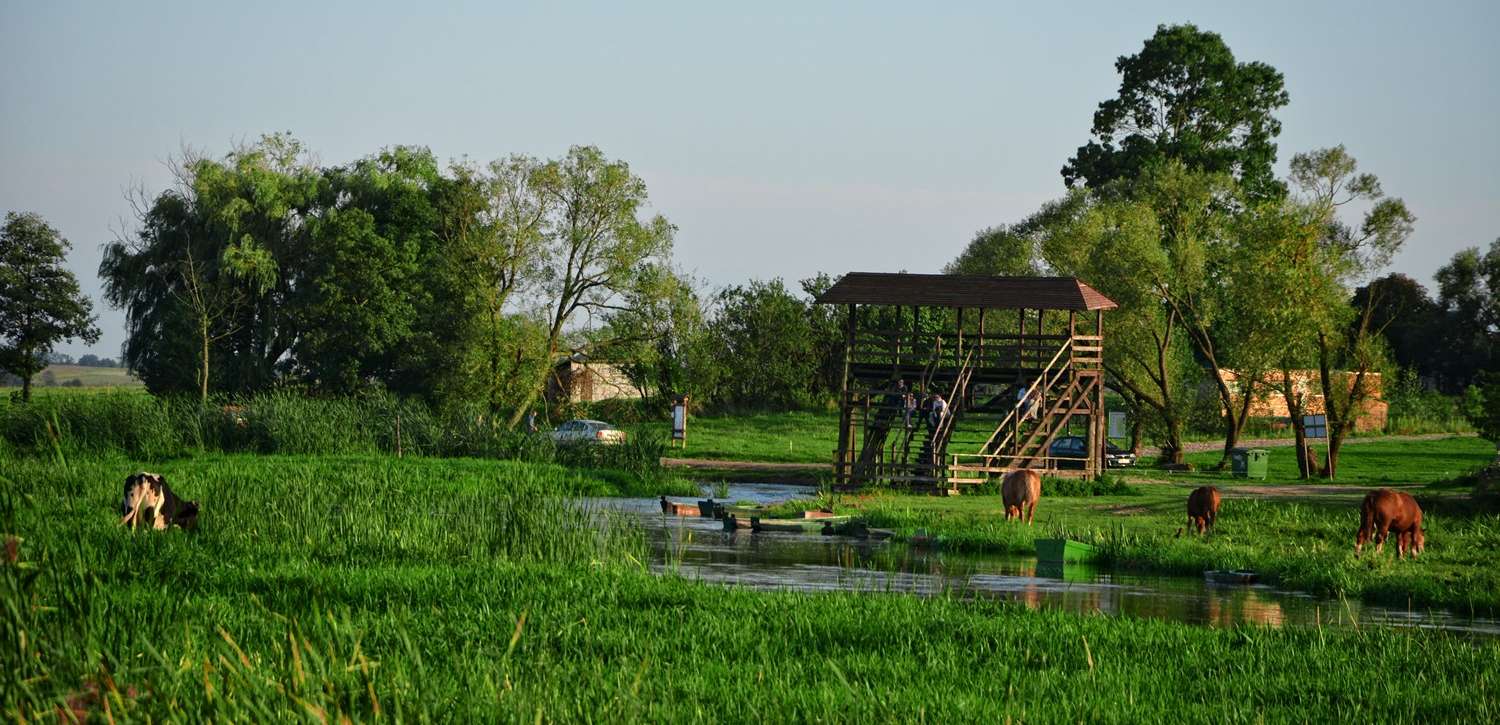 Footbridges in Waniewo in Narew National Park
Museums and Science Centres
Hydropolis is yet another great place in Wroclaw (dwarves being the number one), especially if it is raining and you're starving for knowledge.
It is a science center, alike Copernicus Center in Warsaw, where you can learn all about water. Sounds boring? It is not! The subject covers everything from the biggest rivers in the world to water in your body.
It is a place dedicated for children and adults.  Also, the location is pretty awesome as Hydropolis is based in the XIX century water container of volume of 4000 square meters
Copernicus Science Centre
One of our very favorite places in Warsaw. If you crave for knowledge or you are looking forward to pass your passion to your children, don't miss CSC.
Hundreds of experiements to perform and discoveries to be made, it is a paradise for kids. If you like silence and need more space, consider coming here in the early morning. Perfectly situated (at Vistula bank) the place attracts hundreds of visitors each year. Don't forget to book it in advance!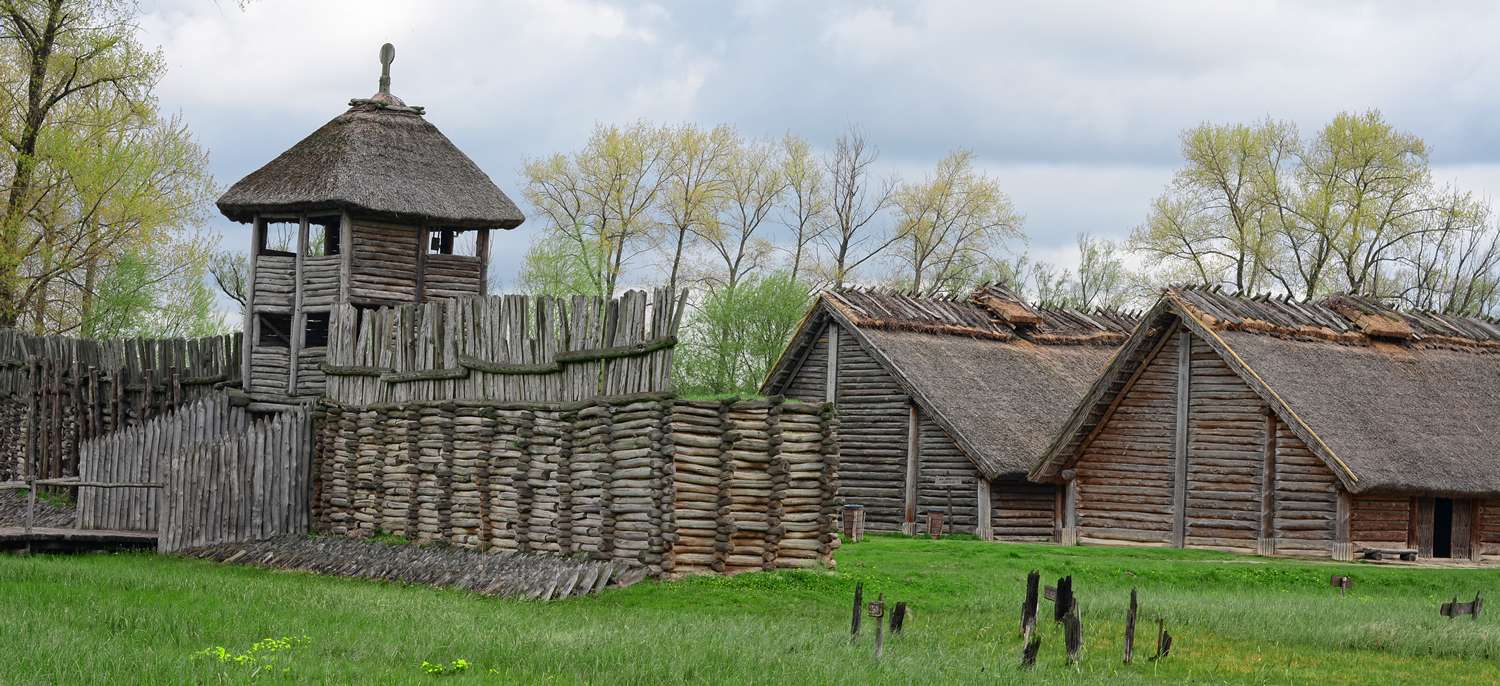 Reconstruction of early Medival settlements in Biskupin
Open air museum in Sierpc
Open Air Museum in Sierpc in one of the best of its kind. Reserve half of a day to walk around old wooden houses, churches and even sculptuers of local artists. It is a real time travel!
It is opened not only during warm season. In winter you might even have a chance to join a sleigh ride.
Reconstruction and museum in Biskupin
If you are Polish, there is absolutely no way that you have never heard about Biskupin. In the thirties, this little town close to Bydgoszcz went straight into the spotlight when local teacher found there a perfectly well preserved remainings of the medieval village.
Today you can visit there a big archeological centre and walk around the reconstruction of the settlements. In spring, summer and autumn you can also participate in numerous festivities and workshops that take place in the museum.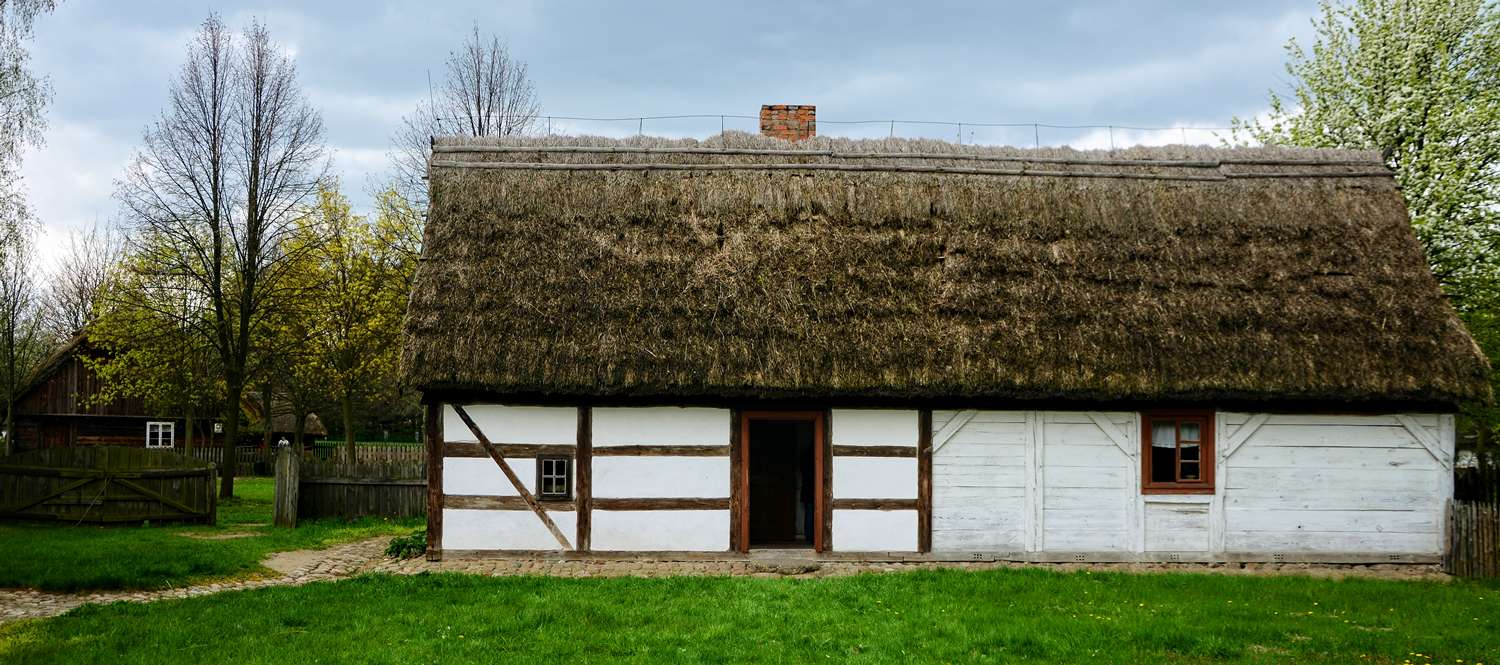 Map of 40 touristic attractions for a whole family in Poland
Looking for more? Check our map that includes 40 amazing Polish attractions for a whole family. You will find them all over the country. And remember that is only a fraction of what is really waiting for you and your family in Poland.