Warning
: Undefined array key 5786 in
/home/sisens/domains/planpoland.com/public_html/wp-content/plugins/easy-table-of-contents/includes/class.post.php
on line
265
Warning
: Undefined array key 5786 in
/home/sisens/domains/planpoland.com/public_html/wp-content/plugins/easy-table-of-contents/includes/class.post.php
on line
269
Most people visit Bialowieza Forest in warm season. After all, winter is for skiing and drinking mulled wine in the mountains.
However, if you are not a fan of crowds, visit the most famous Polish wilderness in winter. This time of year you can do all the same things as in summer plus these reserved only to colder season (especially if they involve playing in snow).
Bialowieza Forest in winter – what to expect
As we mentioned in the beginning, Bialowieza is a summer season destination. So don't expect crowds or parties in winter (actually in summer neither).
What you should expect is cold. In general Polish winter is not the most pleasant time of the year. However, if you are prepared for quite active holidays and bring warm clothes and shoes, you should be more than fine.
If you are traveling by car, avoid small roads, especially if it is snowing or was snowing. Otherwise what should be a 3 hours ride from Warsaw (via S8), will turn into a 5-6 hours nightmare.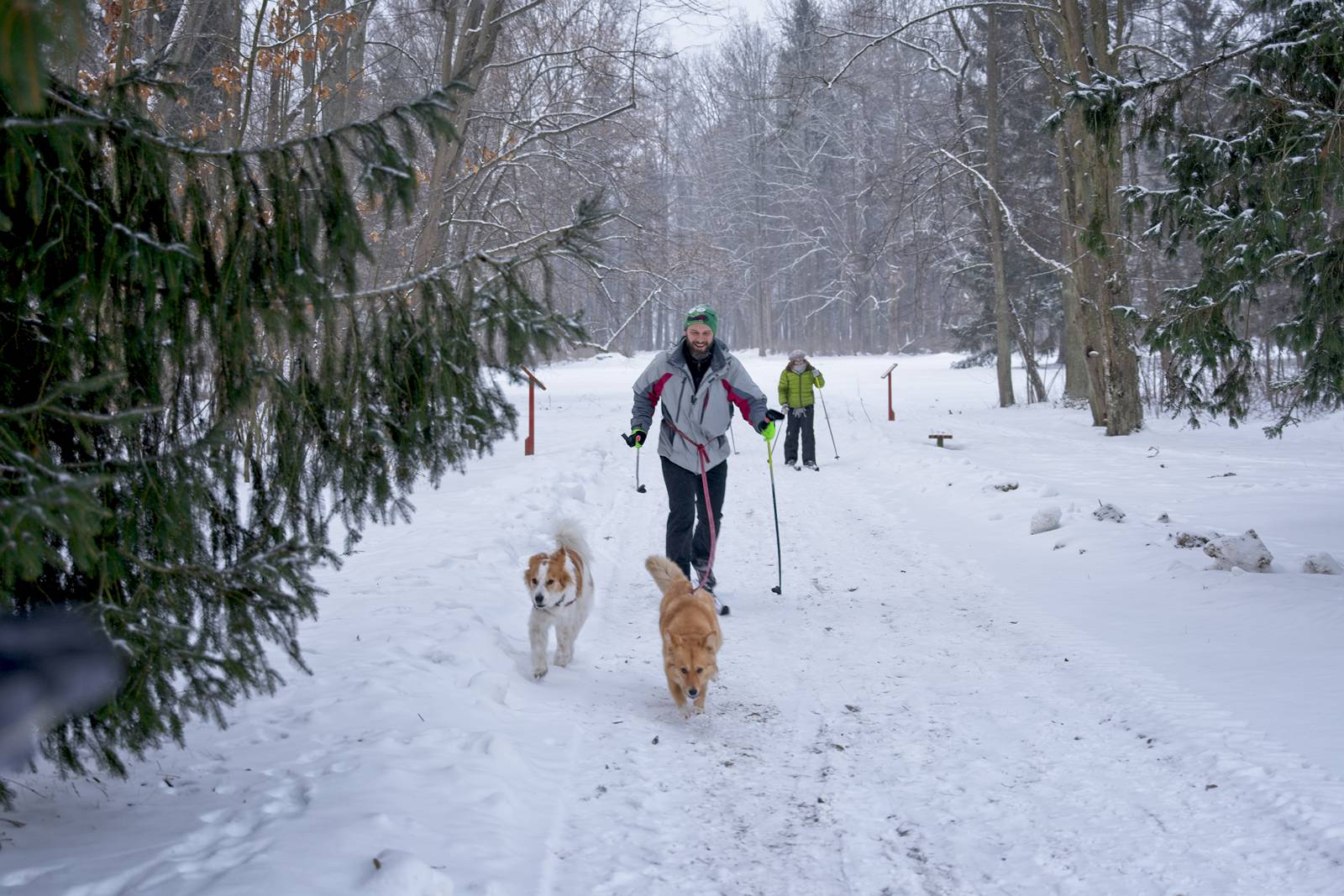 Cross country skiing in Bialowieza
When the temperature drops below zero, the best way to explore the forest is on the skis. In my opinion cross country skiing is far easier to learn than regular skiing, plus it is much less contusive.
You can rent the skis at Bike Cafe at the entrance to the Bialowieza's Palace Park (check the map). It costs around PLN 20 (5 euro). Just don't forget to put on warm gloves. You can ski around the Palace Park or go for a much longer trip, for example to Leśniczówka Dziedzinka – which is a forestry hut located a few kilometers away from Białowieża, in the wilderness.
If you have no idea where to start, just ask the service ar the rental place. They will also give you a simple map of the area around the park.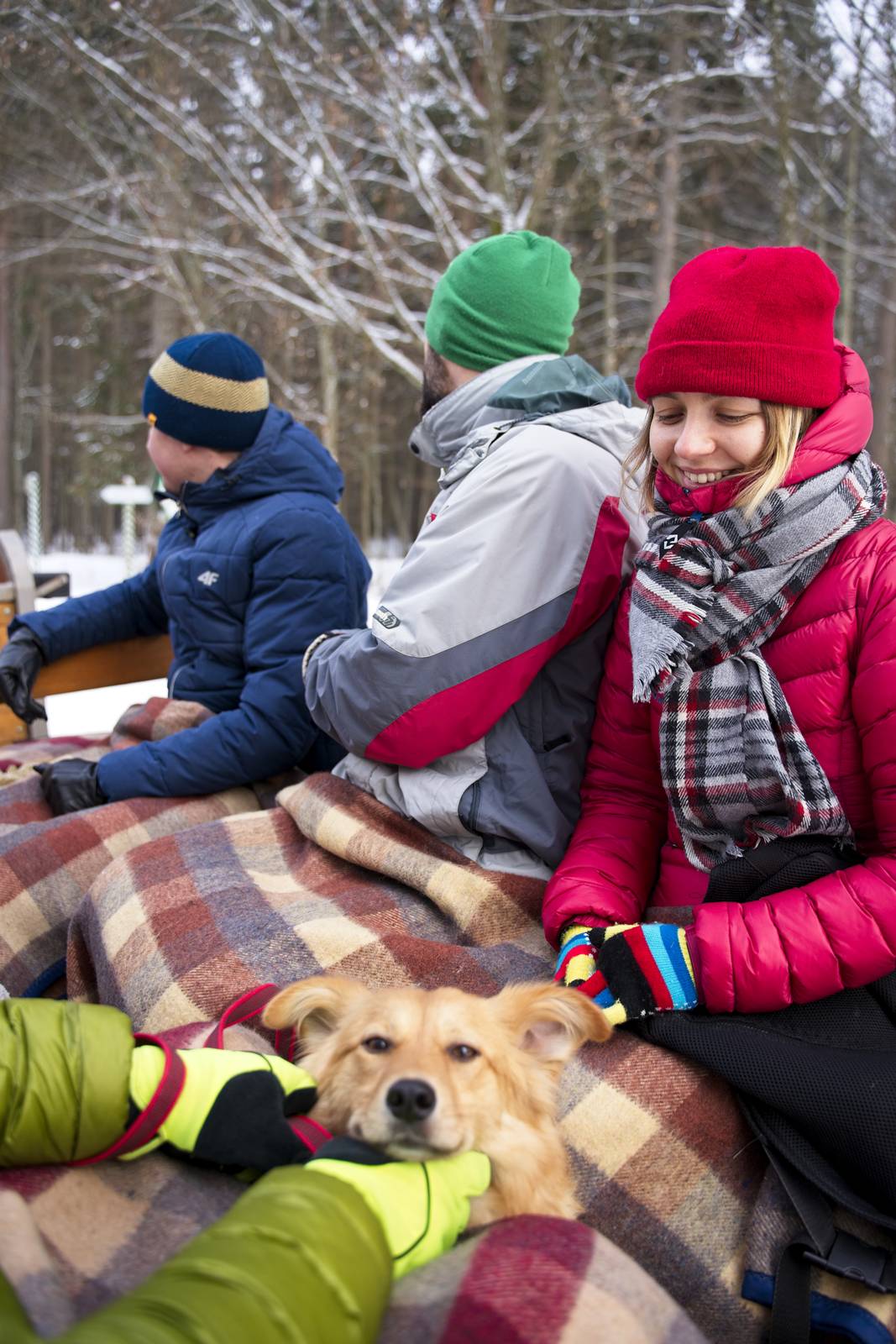 Sleigh ride
Maybe it is not the most extreme sport of all, but if well-organized it will be great. During the sleigh ride in Bialowieza you go around the forest. So it is a great opportunity to learn about the wilderness and its unique ecosystem. What you need is: warm clothes, a good guide who will reveal the secrets of the forest to you. Last but not least – finish the sleigh ride with a bonfire.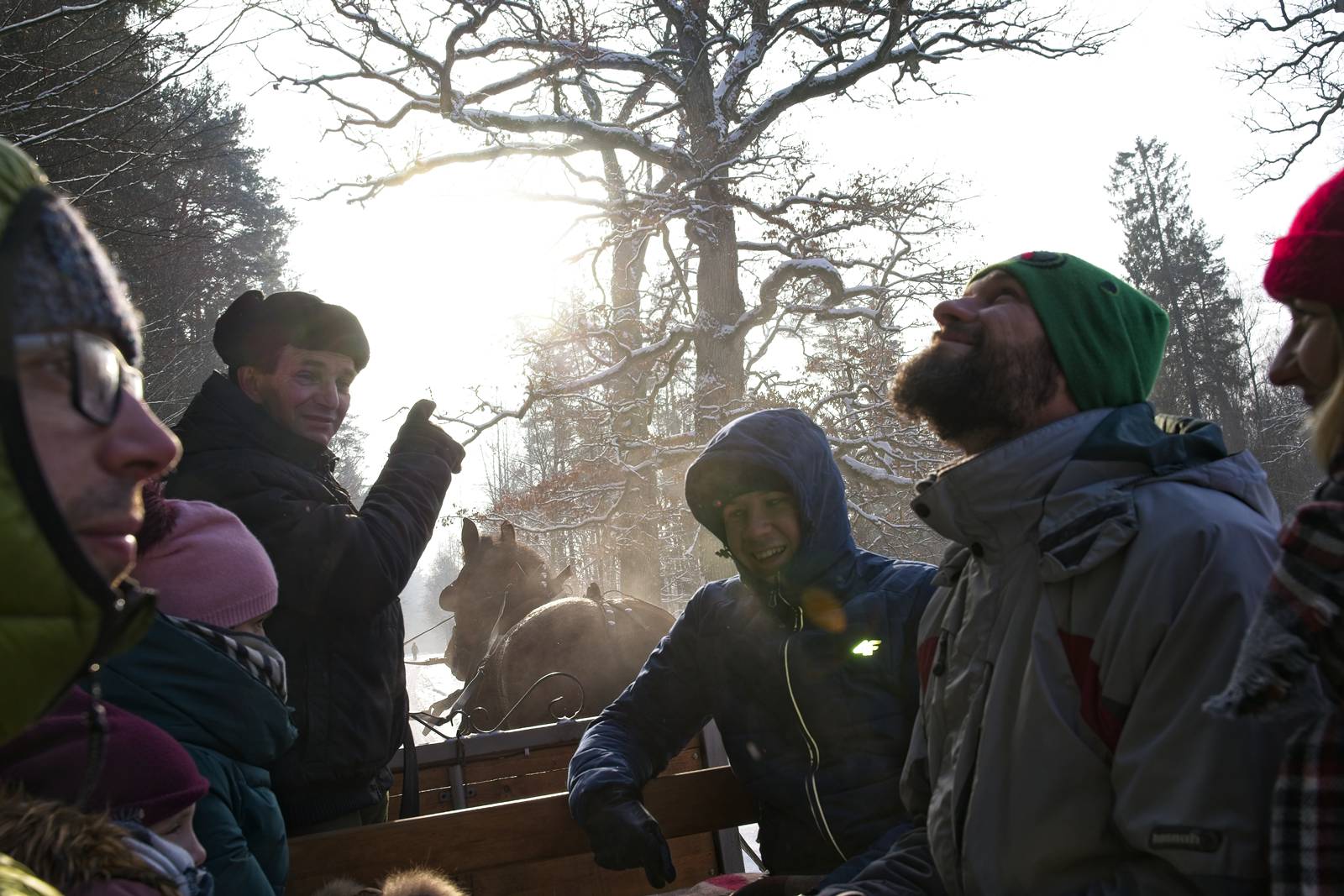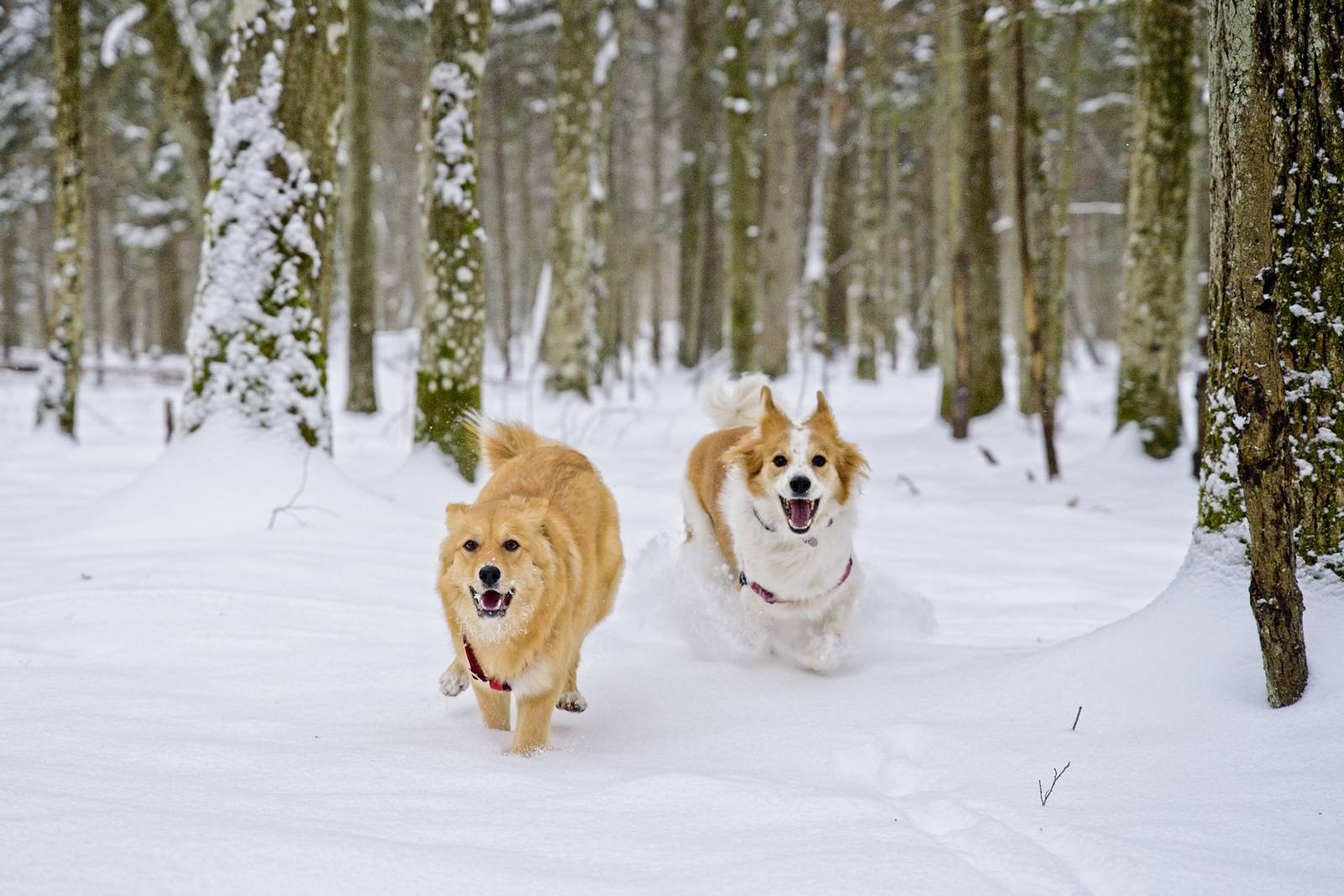 Go for a long walk
Even though there might be plenty of snow around you, the most popular trails should be open and walkable.
You don't need to be super lucky to meet a żubr without a help of a guide. Bisons are often seen on the meadows around Białowieża and nearby villages – especially early in the morning or in the late afternoon. They are very calm and friendly, so you don't have to be afraid about the sudden attack as long as you respect them and don't come to close.
It took us few years to spot Polish bisons in the wild, but it was totally worth it. And it happened in the middle of the day. So expect unexpected 😉
Do I need a guide in Białowieża?
Remember that if you would like to access the strict bioreserve in the National Park, you need to be assisted by a guide. We also highly recommend taking a guided tour if you are interested in animal tracking. Locals know all about the daily habits of bisons, deers or wolves, so if you don't have much time and you are dying to see them in wild, get some help from a guide.
Otherwise, you don't need any assistance. But it is better to check beforehand if the place that you are planning to visit in the National Park is not closed for visiting. The restrictions are announced by the Forestry Office online. Ask your host for information or check it at local touristic info.
Where to go for a walk in Białowieża
There are literally dozens if not hundreds of trails or just forest roads that starts in Białowieża or in the villages like Budy, Teremiski, Pogorzelce, etc.
The most popular tourist trail is Żebry Żubra. It starts right outside of Białowieża and follows up until the Wild Animals Refuge (see the map). it is a 3 km hike (one way).
Another option is starting at ul. Simony Kossak and then following the forest road up until Leśniczówka Dziedzinka.
It's sauna time!
Sauna (or bania) is quite popular in North Eastern Poland. Long and cold winter nights seems less depressing if you light it up with some sauna time. Find accommodation with its own sauna, or ask your host if there is any in your area.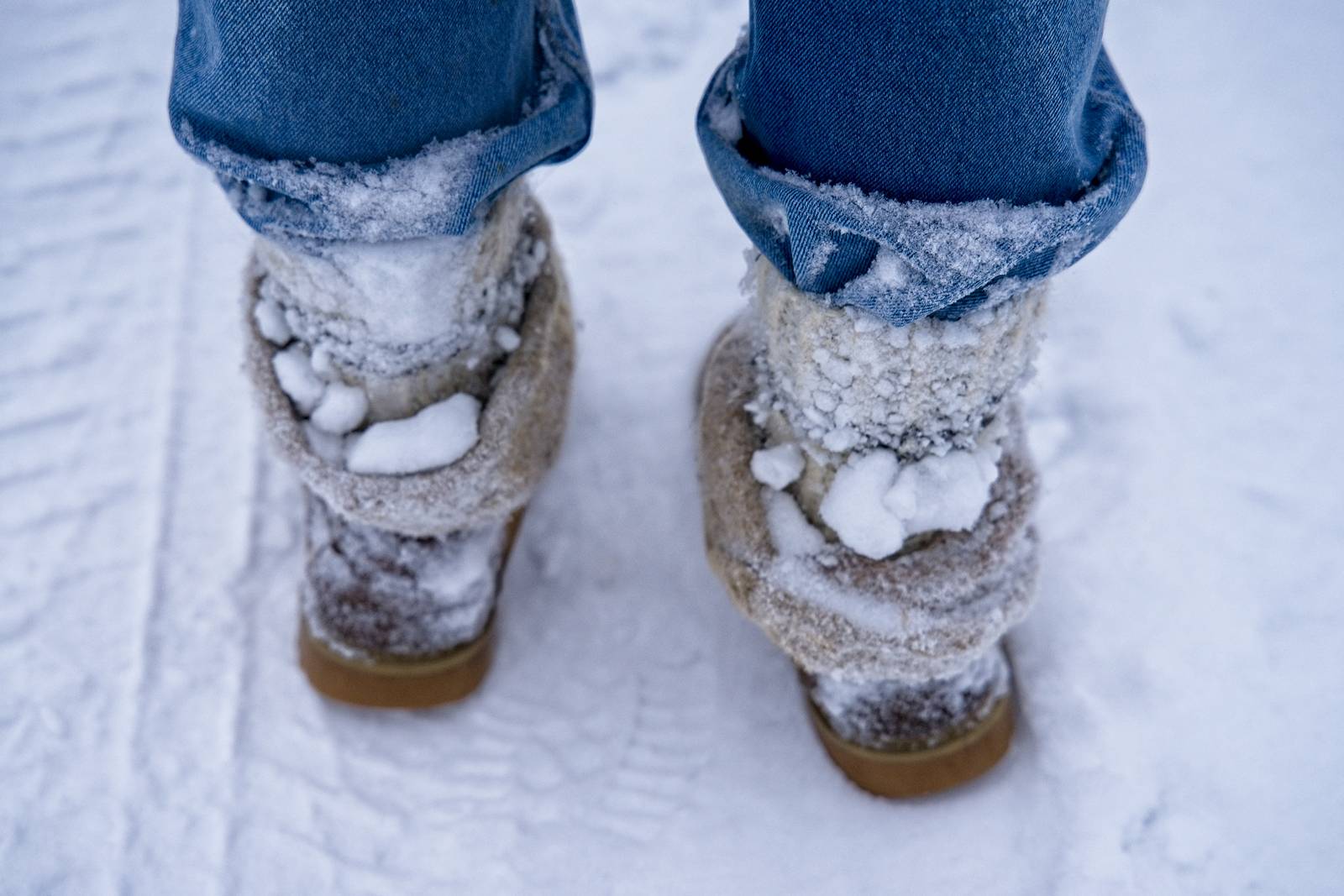 Try some local food and alcohol
If you are in Bialowieza, don't be suprised to be asked if you want some alcohol in your tea. Eastern Poland is famous for its love to vodka, especially home made – which is called bimber.
Our favorite restaurant in the area is located in a small village Budy in the guest house Bialowieskie Siolo. They have excellent menu. Don't go home without trying hałuszki.
And if for you travelling always rhymes with fine dining, book a table at Stoczek 1929 in Białowieża. Try a duck – it is a Polish speciality!