Spala and Inowlodz are small towns around 100 km from Warsaw and Łódź.
How to get to Spala and Inowlodz from Warsaw
You can spend a whole weekend or a full day visiting the sights around Spala and Inowlodz. It is a perfect area to visit by bike. Which is what we did when we first went there.
With a train + bike
Jump on a train in Dworzec Centralny (Central Railway Station) that goes to Opoczno Południe. It is a small industrial city south from Warsaw. It takes just an hour to get there and from Opoczno you can start biking to Inowlodz. It's 20 km distance.
With a car
Just jump on S8 and turn on 48 next to Tomaszów Mazowiecki.
Inowłodz
This little town has much to offer as it is one of the oldest places in Poland. It starred as a setting for several famous Polish movies and TV shows including "Four tankmen and the dog" or "Wolodyjowski". Located at the banks of river Pilica, it is one of the best places to start a kayaking trip. A beach and park area around the river is beautiful. Don't hesitate to visit, especially before the summer season.
Synagogue in Inowlodz
Synagogue in Inowlodz is one of the most interesting places in the area, in many ways truely symbolic. Before WWII Inowlodz was inhabited by the large Jewish community. The synagogue from XIX century, founded with the support of Russian Tsar, is a great reminder of those times.
Today it is no longer serving as a temple. It is now a local store. You should definetely check it as the architecture is intact. You can still see the original chandelliers and writings on the walls, commemorating foundation of the synagogue.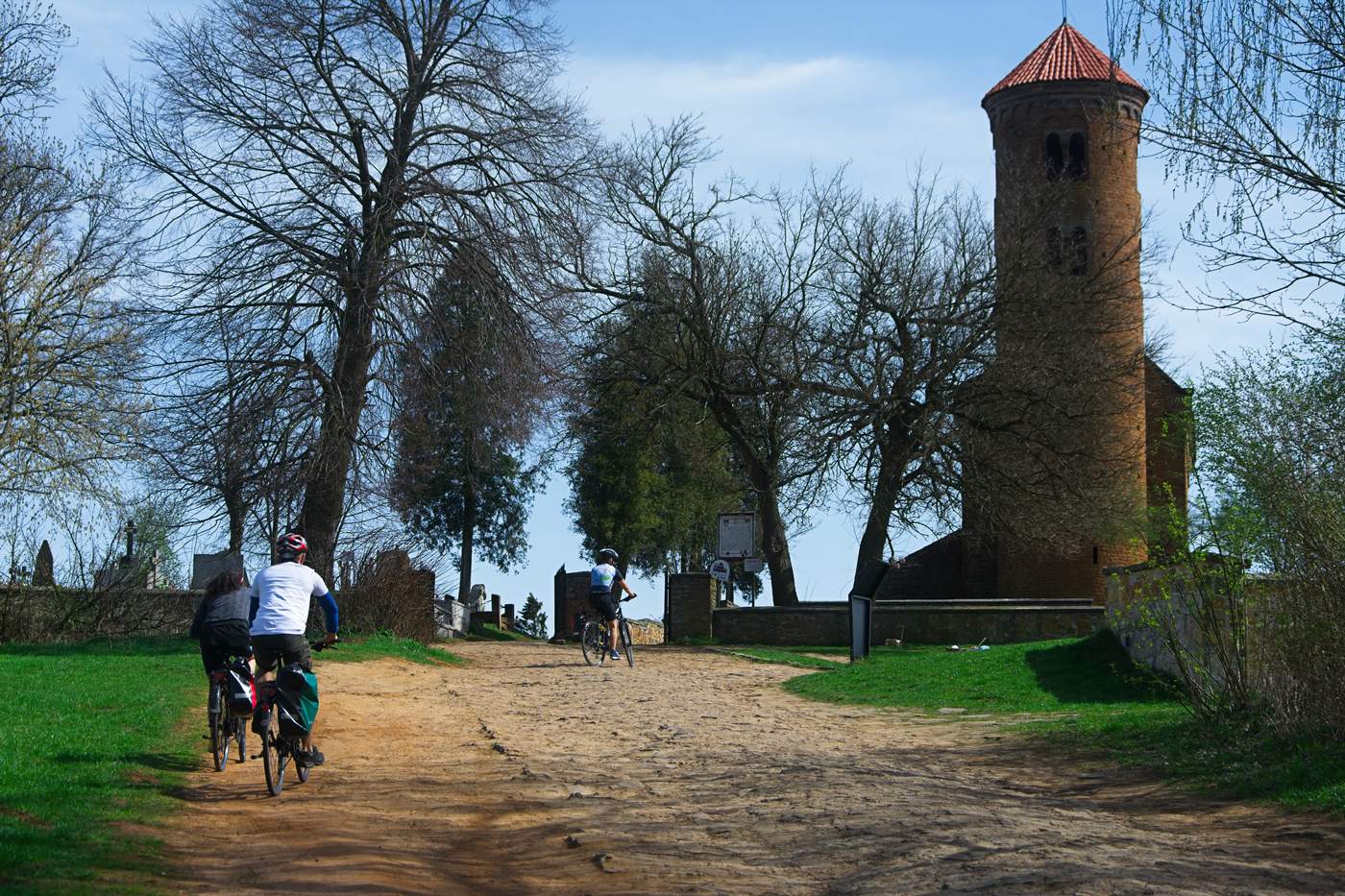 Castle and roman church
While you're in Inowlodz, visit medieval castle. There is a well organized Touristic Information at the castle where you can get a lot of maps of local bike trails.
Then prepare yourself for a walk uphill. An old roman Catholic temple dominates the valley of Pilica. You can see the hill and the church from the beach. And the view from the top is spectacular.
Bunker in Konewka
This place is worth a detour. It is an almost half kilometer long garage for Hitler's headquarters train.
Spala always was popular among the mighty of this world. Hidden in the forest full of Polish bisons and other animals, the town was a must-go for manly politicians and generals who were meeting there for hunting.
Well, when Poland was concured  by Nazi Germany, Spała become one of the hidding places for the headquarters train.  And bunker in Konewka is exactly that.
If you decide to visit the bunker don't forget warm clothes. Even if it is middle of summer, you should take at least jacket and long pants. It is freezing inside and sightseeing with a guide can take even an hour, so you will have plenty of time to get cold.
By the way, the name of the place sounds pretty funny in Polish ("Bunker in watering can").
Spala
So as I mentioned Spala is one of these hot summer destinations in Poland, like Sopot or Jachranka.
During weekends, especially if there is a non-trade Sunday on the menu, Spala is flooded with tourists. If you can, avoid it – it is the best to go there from Monday to Friday. Otherwise be ready for big lines in restaurants.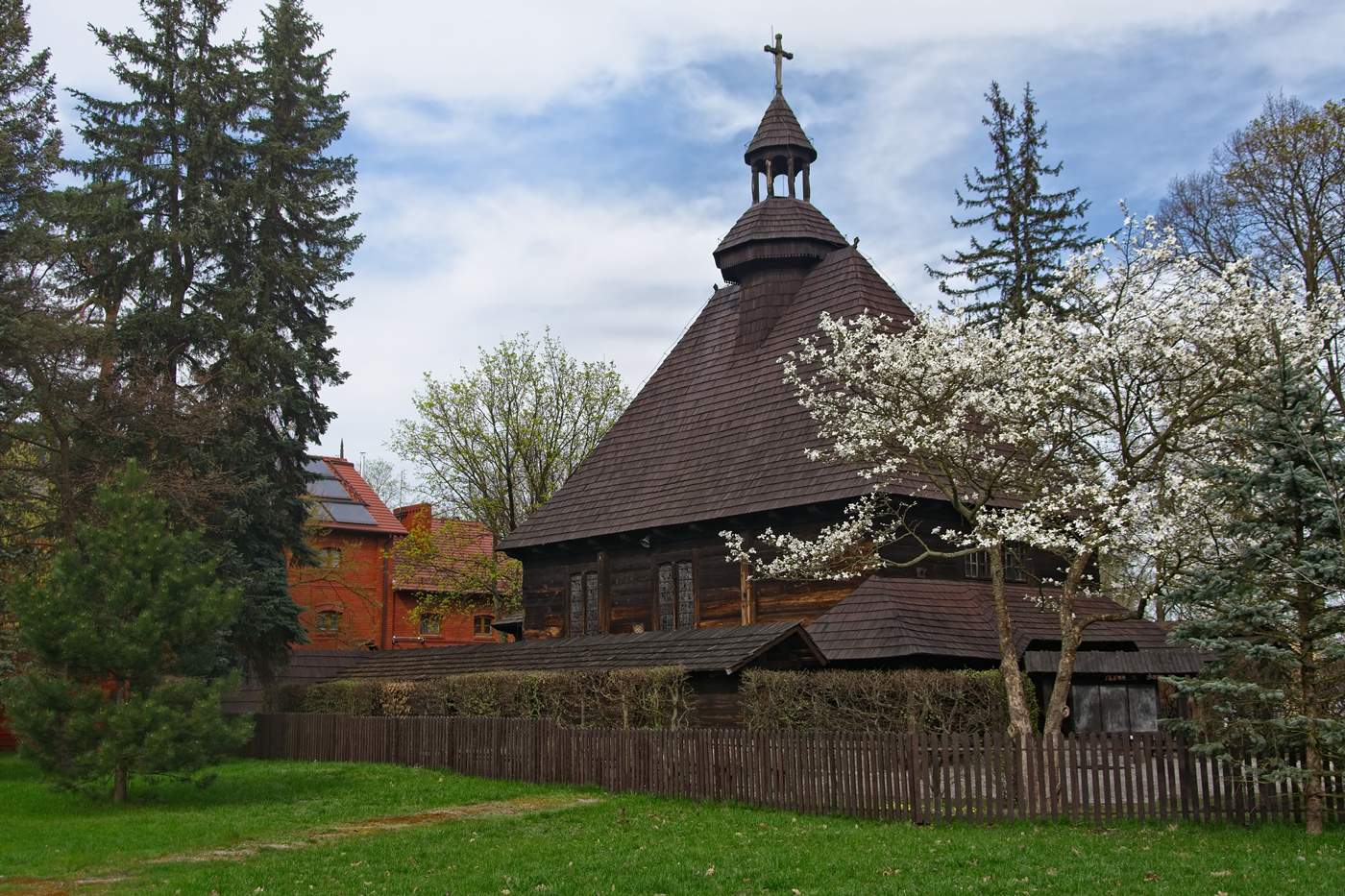 Blue Springs – Niebieskie Źródla
If you are already here, you cannot miss a natural phenomenon at the Blue Springs. Go there when the sun is high up in the sky to see the white-blue color of water.