If you are planning a visit in Poland you should consider train as your best ally for transport.
Train transport in Poland
Train transport in Poland is very popular and relatively cheap, compering to the prices in Western Europe. If you are buying 30 days in advance, even tickets for the fastest trains can be affordable for the student.
Almost all the trains that run through Poland are state own. There is no competition on the market, so the service is not the best, although the situation is changing every year. If you are traveling with the fastest and more expensive trains, you can expect welcome soda or a biscuit. There are TV screens with trains route and clean toilets.
However Polish train transport in general has to make up for many years of negligence. Many cars that travels around the country may be 20 years old and not really accessable for disabled. The staff also goes through radical change and hopefully they will become more and more ready to proactively solve passengers problems.
Don't be suprised with the diversity of Polish railway's companies. There is Intercity that is in charge of fast trains like IC, EIC and Pendolino. There are regional companies that privde service on the short distances (for example within voievodship). There are also even smaller like SKM trains which travel around Warsaw and between the airports.
They all have different terms and conditions for their services, different websites for booking and different trains.
Where to buy tickets for Polish trains
Tickets can be bought at the station or online. The most popular is the website of Polish railway company. Tickets can be bought 30 days in advance.
If you are looking to buy a ticket for a regional train, here are the links for the most popular websites for the trains within:
Mazovian voievodship (capital: Warsaw) link
Lesser Poland voievodship (capital: Cracow) link
Lower Silesia voievodship (capital: Wroclaw) link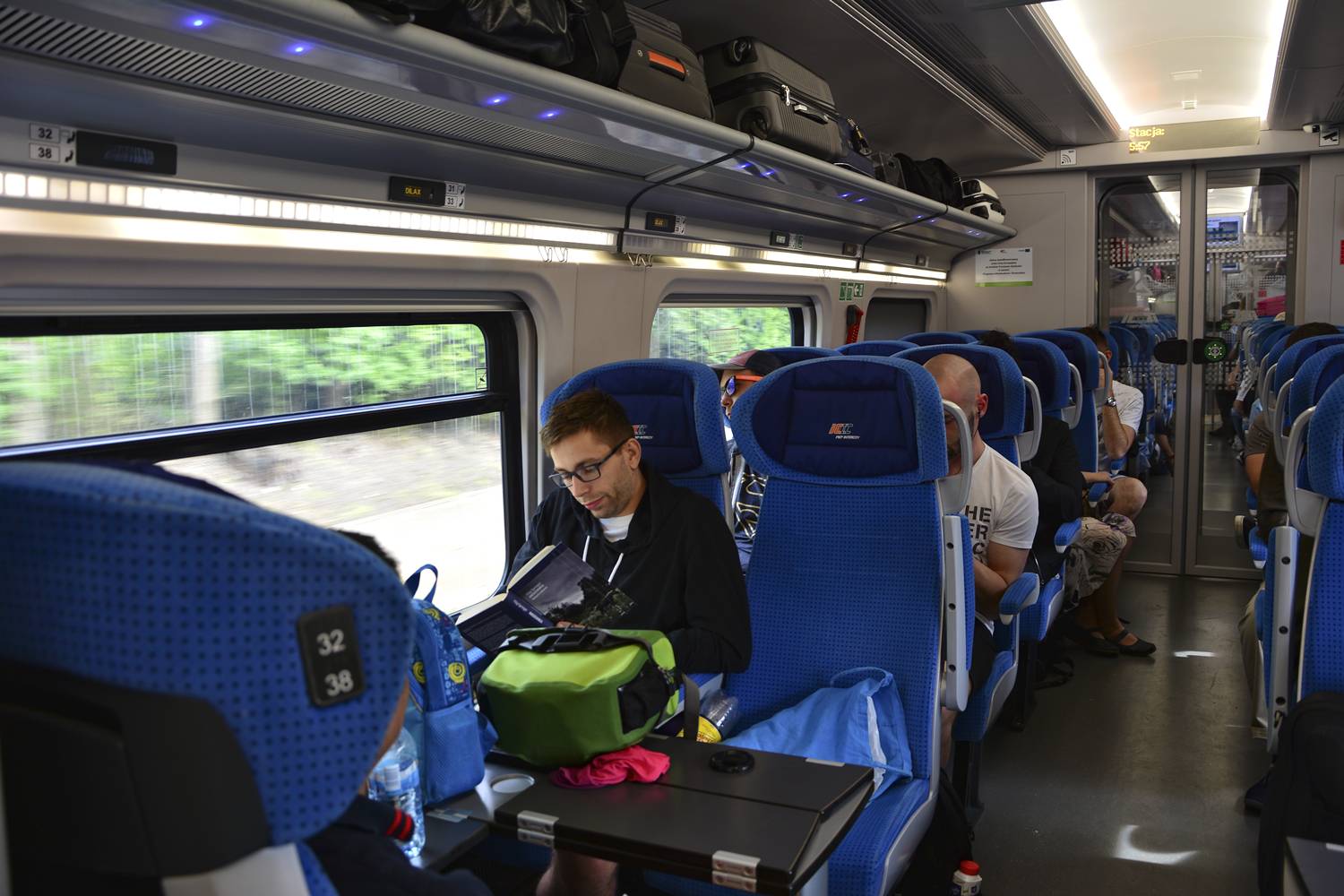 Comfort of travel
Usually you can choose if you want to travel in a car with compartments or without it. From my own experience I recommend one without compartments if you are traveling by TLK (which translates to: Cheap Trains).
Last but not least, trains in Poland tend to be not on time. Being late 10-15 minutes is a standard. But it can also happen that you are late 1-2 hours. The fastest trains have priority on the track, so don't be suprised if your train stops in the middle of nowhere. It is waiting for another train to pass.
Traveling with bike by Polish trains
It is of course possible to travel by train with a bike, for an additional price. You can buy an additional ticket for your bike (much cheaper than a regular one) also on line, when you book your seat.
However remember that fast trains like IC or EIC have very little space dedicated to transport bikes. In the whole train there is probably less than 10 places for bikes. To succesfully claim it, I recommend being one of the first person who enter the train (if you start your journey at the same station as the train). Otherwise, the bike space will be already occupied by other passengers bags.
Problems with connection between West and East
If you are already well travelled, you might have noticed that traveling by train between West and East might be tricky. The biggest suprise might be connection between cities in Eastern and North Eastern Poland.
The reason for that is buried long long time ago in the history of Poland's independence. Since XVIII century, Western and North West side of Poland was taken by Prussia, the East by Russia and South by Austria. The Poland ceased to exist for 123 years and once it was back on the map in 1918 it was not that easy to unite once divided parts. And the railway is the best example, seen till this day. Back in the beginning of XX century the situation was even worse, since then each of these parts of Poland used different size of tracks!
The situation changes, but even by the look on the map you get a sense that East and West in Poland are not in the same league.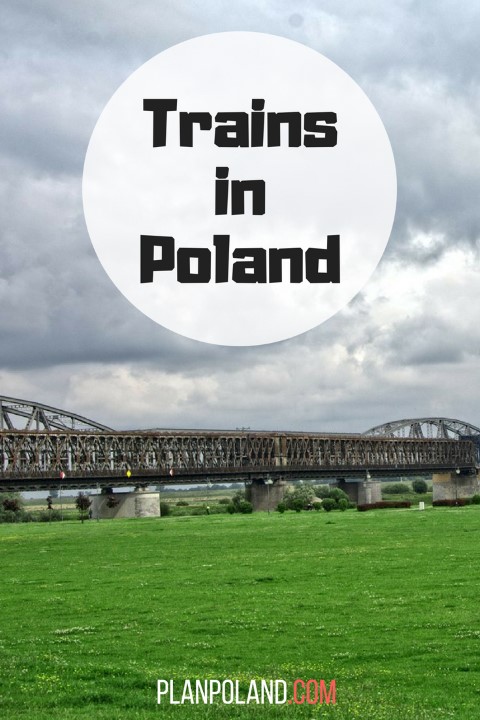 Polish Railway Stations
Polish railway stations can be quite unappealing at the first glance. Even on the second and the next and one after that. Univiting, scary, smelly.
But there is a fascinating story behind most of them. They used to be special, you know? And the good news is – they change.
One of the most interesting history is of Central Railway Station in Warsaw.
Central Railway Station
Central Railway Station in Warsaw (Dworzec Centralny) was built specially for the planned  , Leonid Brezniew himself was going to visit Warsaw on this occassion and the plan was to make his jaw drop.
It was like building Jurassic Park: spare no expanses! The construction "ate" the entire production of Polish marble, the army was helping during the most crucial phases of the project. The party was not shy to bring the most modern technical innovations such as escalators or automatic doors. Poland is still paying back the western credits that helped to finance the whole enterprice.
Then the grand opening. Everyone was there, the lines to the escalators were huge. Brezniew came from Moscow by the train and was stunt.
Then time passed and the Central Railway Station stopped being a phenomenon. It became to frighten. It was said not to cross the tunnels between Station Środmieście and Central Railway Station – robberies there were rife. Also, the vendors took over the space all around the station and its corridors and the station got.
There was even a dark legend about the huge, secret  cellars that stores the meat supply for the whole Warsaw's kebab industry. As every legend, this one had very little to do with the truth.
Just before EURO 2016 the government wondered what to do with the station. There was no time and money for reconstruction. But turn out the jaw dropping potential is still there. The station just ha to be… washed. The vendors were told to leave. Suprisinhly, there was no big fuss about it. Apparantely everybody understood it is about time to change this nightmarish place.