Warning
: Undefined array key 3950 in
/home/sisens/domains/planpoland.com/public_html/wp-content/plugins/easy-table-of-contents/includes/class.post.php
on line
265
Warning
: Undefined array key 3950 in
/home/sisens/domains/planpoland.com/public_html/wp-content/plugins/easy-table-of-contents/includes/class.post.php
on line
269
It doesn't matter if you are a backpacking expert or traveling novice. Here are some crucial tips that will help you organizing a low budget travel around Poland.
Poland is just full of hotels, hostels and guesthouses. Some of them are fully available on Booking.com. Other, especially these located outside of big cities, are usually listed on local websites such as Noclegi.pl, which are mostly available only in Polish.
From our experience PLN 120-150 (25-35 euro) is a standard price for a double room (with breakfast). Nothing fancy, but you can definetely find a cheaper option, especially out of season or outside of big cities. A bed in a dorm can be booked for PLN 25-35 (6-7 euro).
Booking in advance?
If you like comfort and can't imagine spending your holidays camping, plan your trip in advance. Especially if you would like to spend it in a cozy, beautiful guesthouse. The closer it is to the season, the smaller chances for success.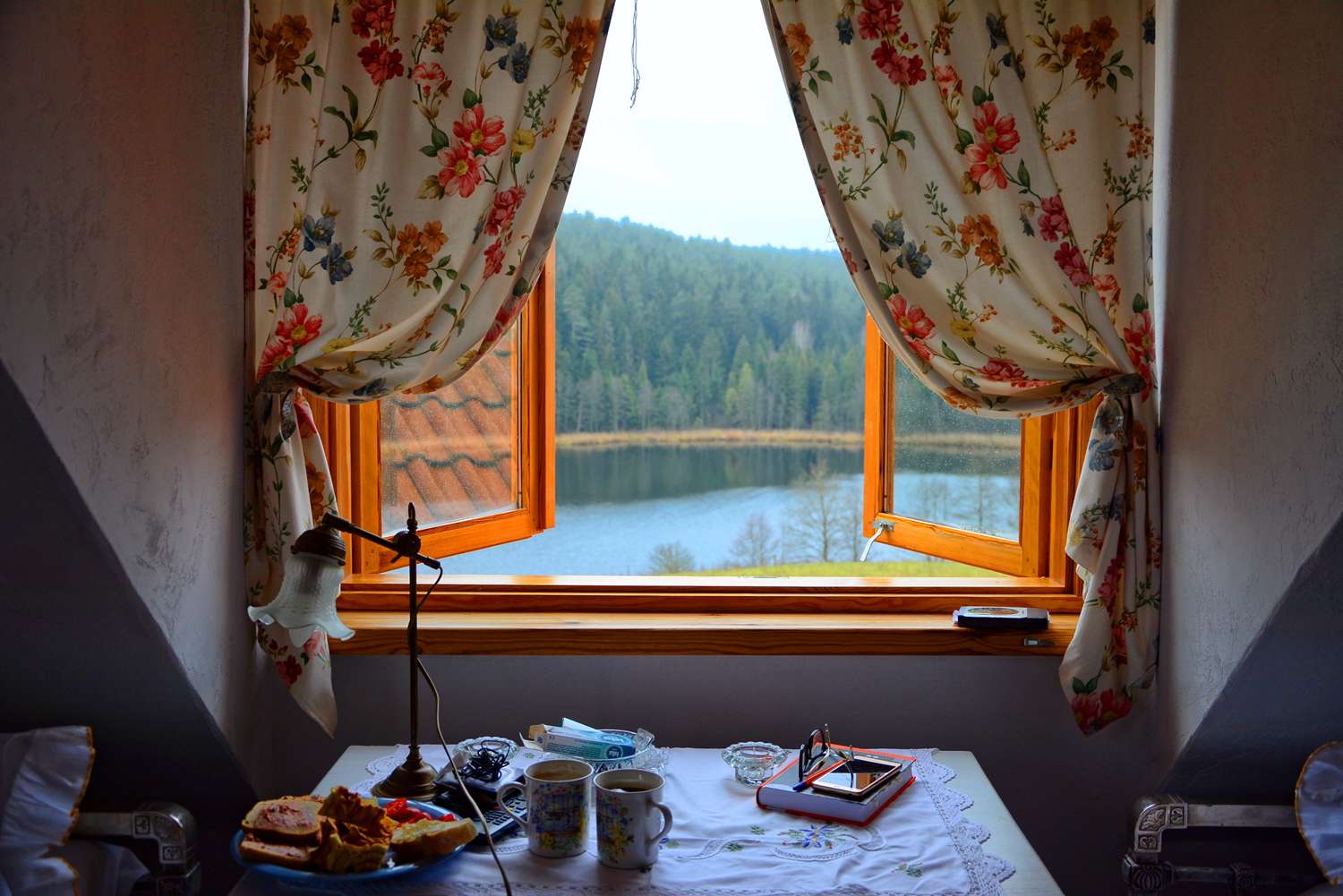 Looking for a lakeview? Better book in advance
In high season (July – August) almost every single guesthouse, hut or hotel expect you to rent a place for at least one week. It is almost impossible to book a place for ONLY a weekend. Also, some places are booked far in advance, for example these super cool tree houses W Drzewach which are probably already booked for all the weekends of 2018.
However, if you are planning to spend your time in Poland in a big city, like Cracow or Warsaw, there should be no problem with booking a shorter stay even if not planned way ahead.
What is agroturystyka?
You might have come across the term "agroturystyka" which can be translated to "rural accomodation". IIn this case you are accomodated by the owners of the farm. You can also count on homemade dinners. It used to be one of the cheapest forms of accomodation in Poland. And there are still a lot of places where you will get a bed for 10 euros.
However today agroturystyka is getting more and more modern. Isolated forests and lakesides of Podlasie or Lubelszczyzna become more popular among rich middle class. As a result some of the places become something between a hotel and agroturytyka – located in the middle of nowhere, but with bio food and horseriding classes.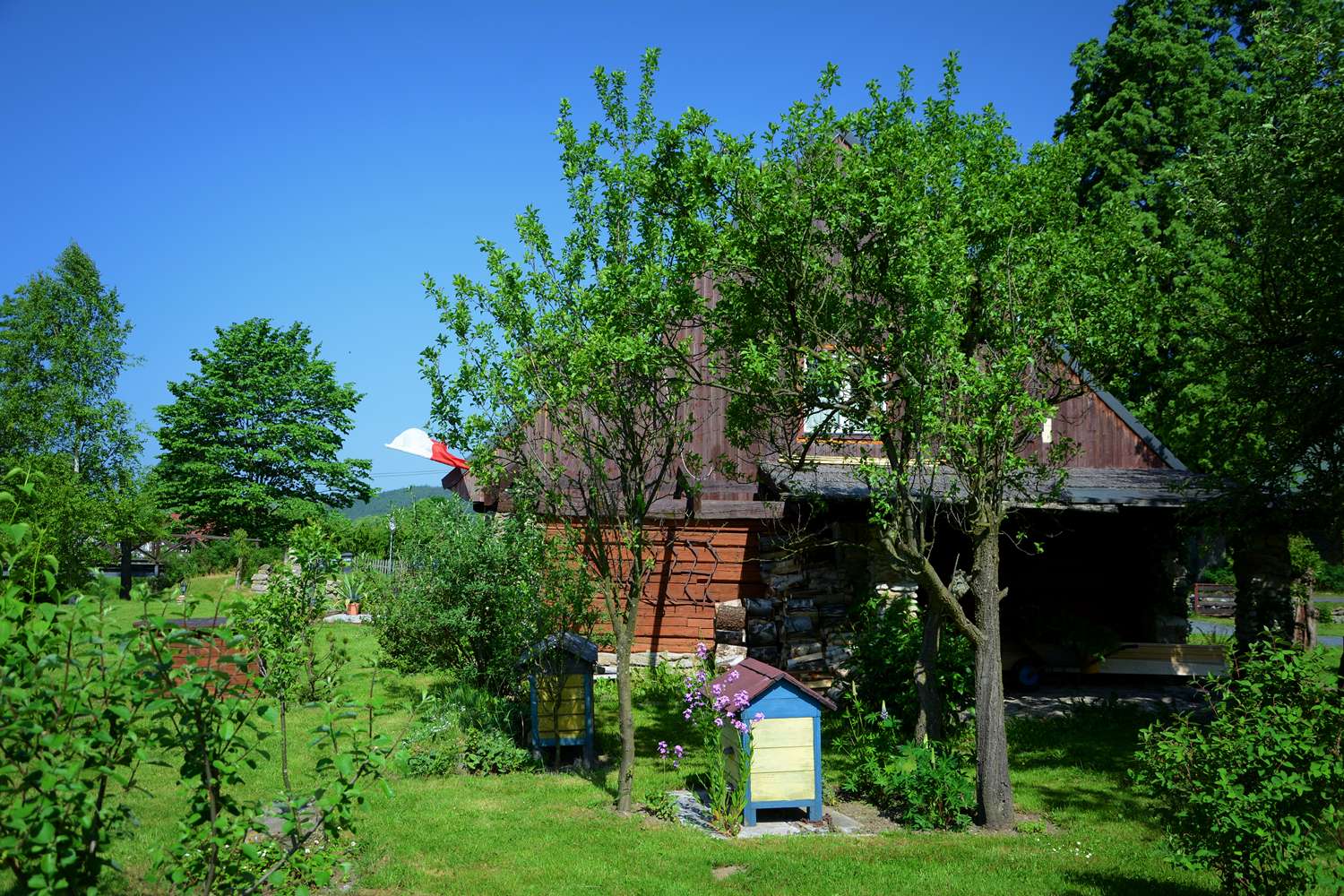 Agroturystyka in Lower Silesia
Couchsurfing in Poland
Couchsurfing is a hospitality service that allows members to stay as a guest at someone's place. It works really well in Poland, so you can definetely give it a try. Of course, it is popular mostly in big cities.
Couchsurfing is not for everyone. Let's be honest, not everyone is ready to  trust a total stranger enough to share a flat. However, if you never tried it but would like to start now, remember to follow a few simple rules of the community:
Don't treat it like a free hotel.
Write as much as you can in your on line profile before you start to send out requests.
Ask your friends, who are already on CS, to write a review for you – it increase your chances of finding a host.
Personalize your requests. There is nothing worse than lazy writing.
And last but not least, read other people profiles and reviews from the other members of the community to avoid disapointment or danger of running into wrong people.
If not Couchsurfing, than what?
There are dozens of other hospitality services that works even better than Couchsurfing. They are usually dedicated to specific social groups. You are planning a bike trip around Poland? Try for example Warmshowers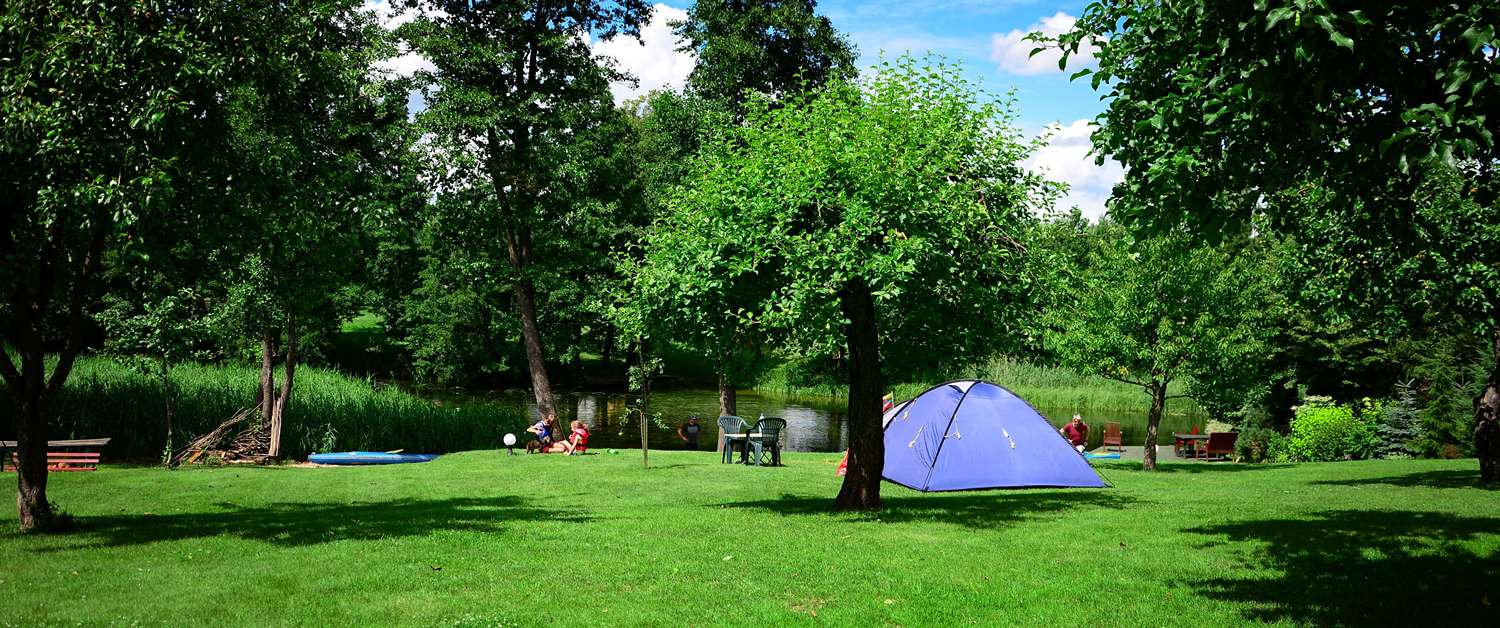 Camping in Poland gives you flexibility
However, if just like us you don't mind sleeping in a tent, you are one lucky cookie. Poland is perfect for camping, even in the wild.
The highlights of camping is that you don't have to plan or book it in advance. There is always some room left at the camping site, even if you spontaniously decide on a weekend break from the city.
Camping in the wild in Poland
Poland is pretty sweet spot for fans of camping in the nature. Sure, the rules are not as flexible as for example in Scandinavia. However, it is generaly not forbiden to camp outside of designated area.
It is however forbiden to camp in national and landscape parks. It is also not allowed to camp in the forest. In case you would like to do it, you should inform a local forestry authorithies.
But fear not. There are plenty of places around the country that are not covered with forests and just perfect for your tent.
More than perfect example is this free camping site at Siemianowka lake in Eastern Poland.
Free camping site at Siemianowka lake
Delicious low budget dining in Poland
Foodies with low budget will love Poland. Filling up is crazy cheap and since Polish people love to eat, there is no chance that you go home hungry.
Just remember to eat healthy. We assure you it is really easy to buy fresh and healthy meals even for less than 10 euro.
Avoid tourist menu
Touristic menu is an easy way to sell you anything that doesn't go well with locals stomachs. Forget about it and don't go stright into the trap. They might be cheap, but we strongly believe that quality should be just as important as the price. And we definetely don't want you to go back home and complaint on Polish food!
Leave touristic area behind. Just around a corner you will find fewer crowds, better food and maybe even cheaper prices. Find out where locals dine, for example students.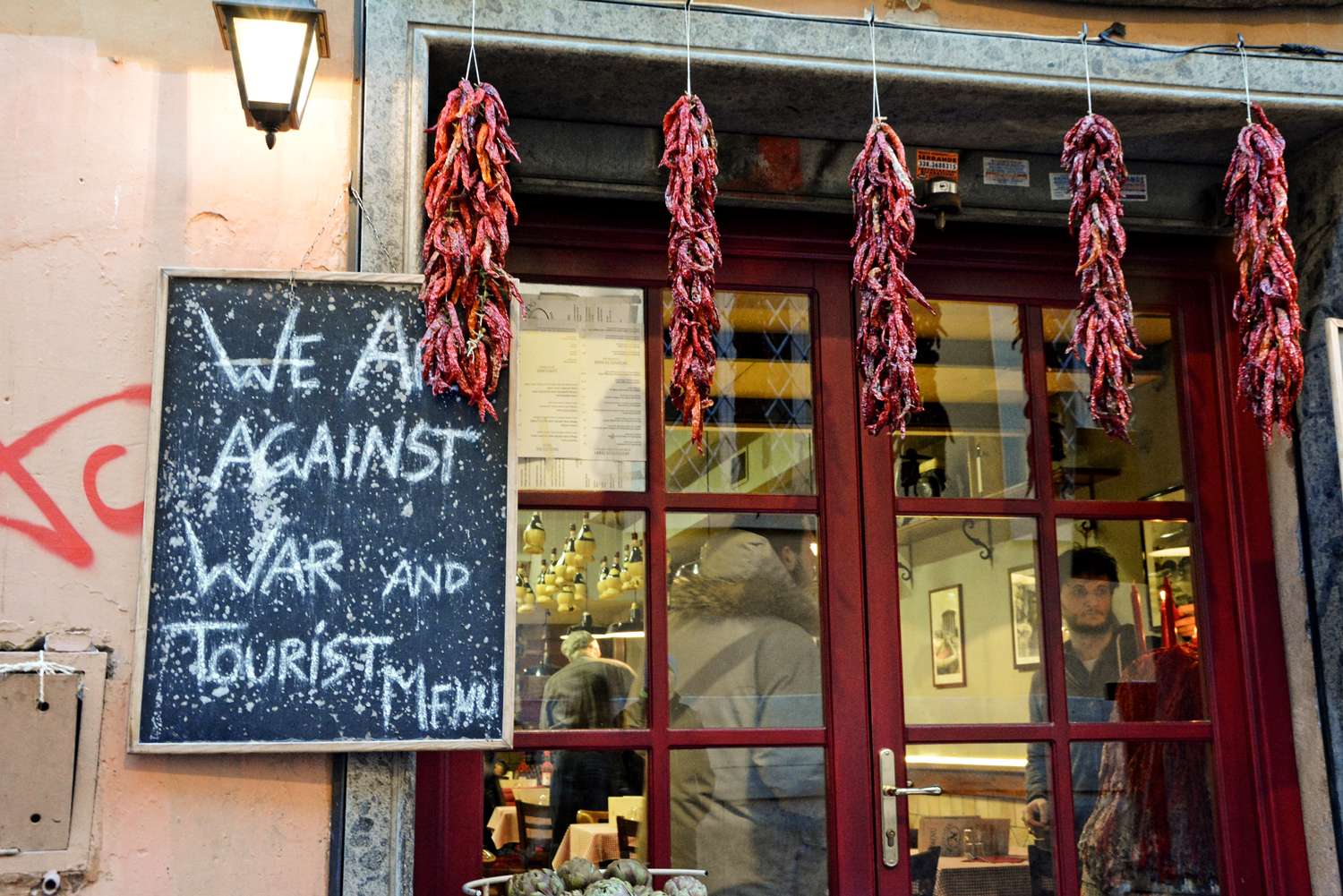 Find out where the students eat
Students are the masters of survival. Find out where the closest campus bistro is. They are always cheap. A great example Stołówka Nawojka in Cracow.
The bright side of Poland is that you will find campuses in city centers.  So take a look around, ask online or on the street where you can get the best dinner.
Another example of a student dinery is Gospoda Koko , which is located almost at the Main Market in Cracow.
Bary mleczne in Poland
Bary mleczne (milk bar) are probably the cheapest option for a hungry nomad. Thanks to preferencial terms (cheap rent etc.) they can serve food sometimes three times cheaper than a proper restaurant.
Thanks to low prices and good quality of food, bary mleczne are often pretty crowded. You will find there corporation men on lunch, students, pensioners and all sorts of people who crave for homemade food.
And don't worry. It is called a milk bar, but nowadays they serve all kind of food, like pierogi, meat chops, pancakes, Polish soups etc. The prices starts from 1 euro for a soup and ends around 3 euro for a whole meal. Bon appetit!
I can recommend milk bars like: Mokotowski Bar Mleczny in Warsaw or absolutely splendid Bar Mleczny Kociewiak in Tczew
Folk's Inns
You will find there on the road and in some of the biggest cities. They serve mostly traditional Polish food. And they serve it real. The portions are usually gigantic.
The perfect example of the inn is Szwejk in Warsaw, Kampania Piwna in Cracow, Karczma Bida.
Also, whenever you are on the road and in doubt where to eat, look for an inn with lots of TIRs parked around. Truck drivers know their route like nobody else and are loyal to the best dineries on their way.
Cheap traveling around Poland
No matter if you are traveling in a group or solo, always figure what is the best, most efficient way of transport.
Biggest cities and towns are usually easily accesable by train or a cheap bus. You can book a train ticket 30 days in advance the earliest. And sometimes the cheapest bus tickets costs less than 10 PLN (for example Polski Bus, Lux Express and more).
Bus tickets are usually sold in tranches. Follow bus company's fanpage to get to know when the new pool of tickets will appear. This is the moment when they are the cheapest.
Also, it is worth to know that traveling by train in Poland is very affordable. The cheapest fares are offered by regional trains and so called TLK. If you are lucky you might also buy pretty cheap plane tickets offered by RyanAir and LOT.
Carpooling in Poland
Carpooling is widely popular in Poland. Polish platform that alows you to find passengers or drivers to share the costs of travel is called BlaBlaCar .
It is also pretty common to find a ride by Facebook groups. Especially since BlaBlaCar sometimes charge money for signing up for the ride. However, to find the right group you will probably need a tip from a local.
Hitchhiking in Poland
Even cheaper way to commute between Polish cities is of course good, old hitchhiking. It is very easy to catch a ride and we spent a better part of our student times hitchhiking between Polish cities.
For finding a perfect spot to get out of the main cities consult Hitchwiki.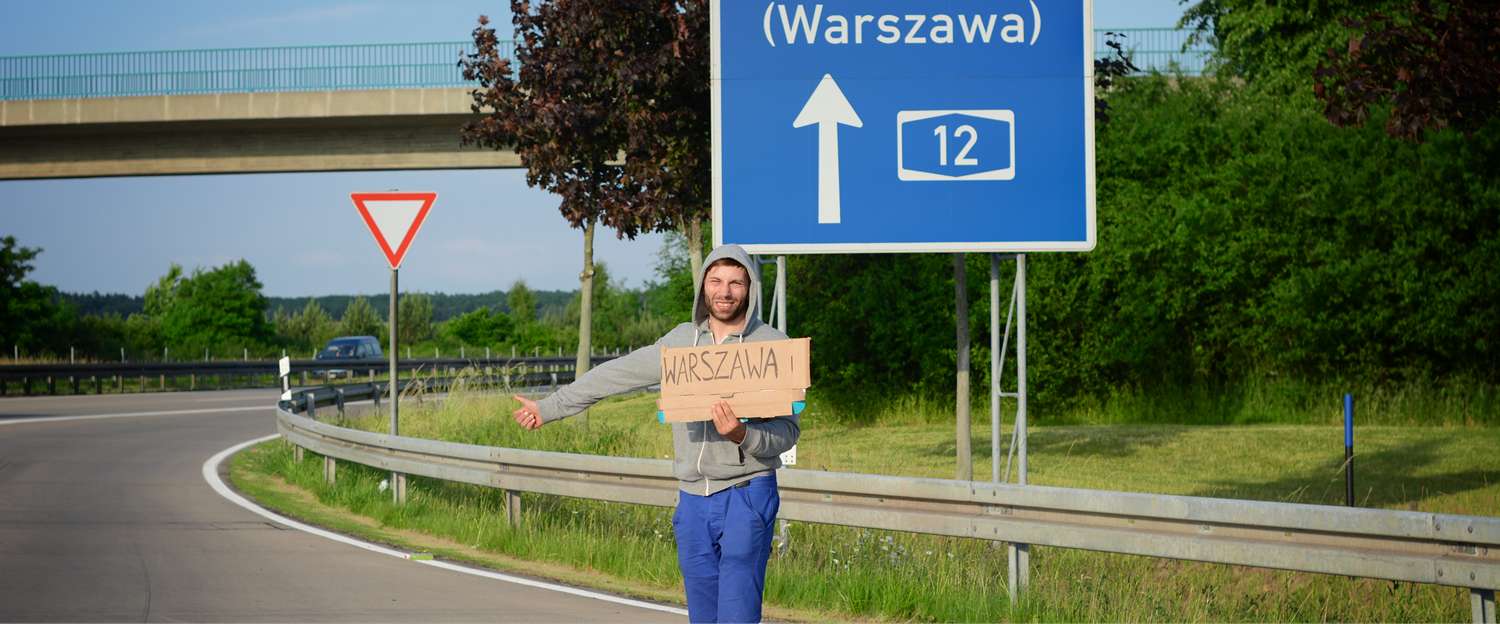 In our humble opinion, discovering Poland by bike is the best option you can decide on if you if you have plenty of time but limited sources.
The wildest parts of Poland (like Suwalszczyzna, Bieszczady or Podlasie) are usually secluded places with very poor public transport. Apart from the main cities (or small towns that happen to be on the way) it is sometimes hard to get there without a car.
A perfect alternative to a car is combining train with a bike.
The bike allow you to go slowly enough to really discover all the interesting places and people on your way. You are not bound by any timetable, can always stop or take a detour. It also keep you fit.
Find out more about biking in Poland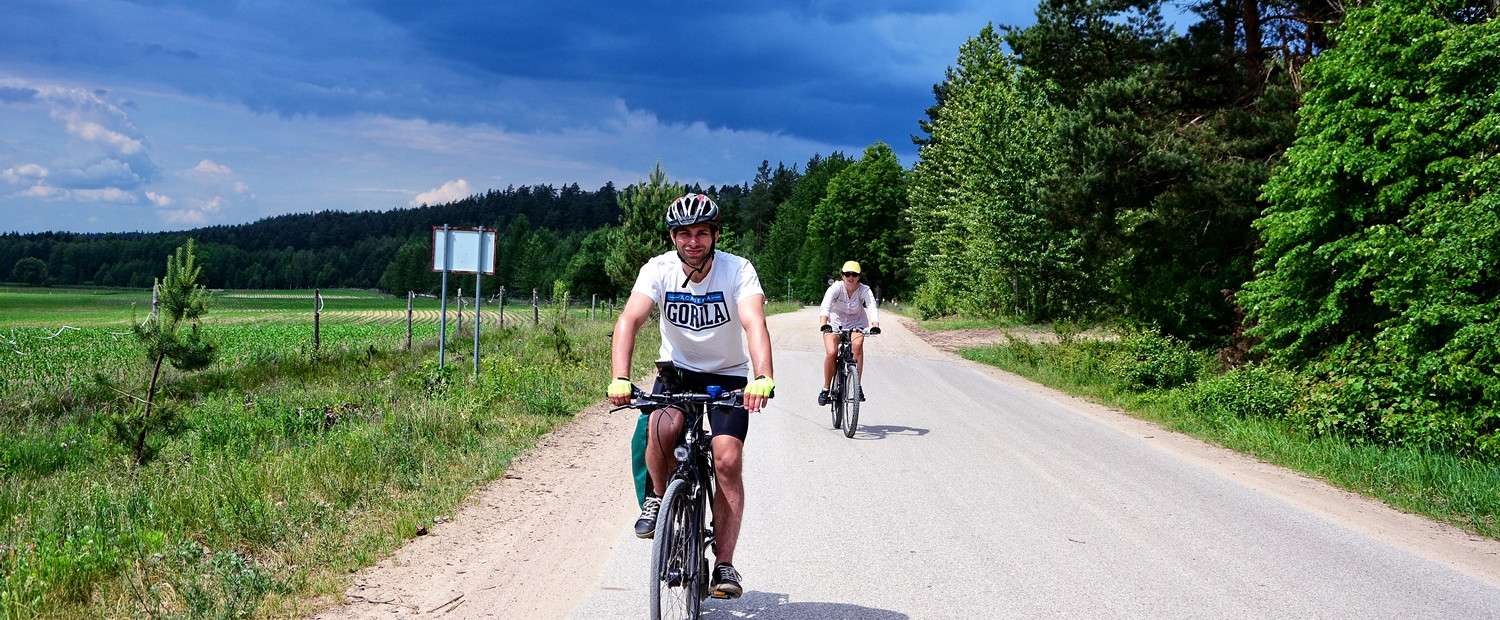 If you travel with low budget – prioritize!
We believe that there's no point in saving up on everything. So prioritze.
Maybe you don't need to sleep in a five star or even three star hotel, but instead you would really like to take a baloon flight? Or maybe you are not really into dining at the best restaurants but instead you would like to have a nice, cozy bed with a sea view.
Think and compromise. You will definetely find a way to fit your dreams into your budget. Have fun in Poland!