Warning
: Undefined array key 3925 in
/home/sisens/domains/planpoland.com/public_html/wp-content/plugins/easy-table-of-contents/includes/class.post.php
on line
265
Warning
: Undefined array key 3925 in
/home/sisens/domains/planpoland.com/public_html/wp-content/plugins/easy-table-of-contents/includes/class.post.php
on line
269
During last 10 years, bike trails landscape in Poland started changing. More and more regions have invested in cycling infrastructure and focused on attracting ecotourists. Thanks to these efforts, biking holidays started to be an option not only for professional bikers but also for families with children.

Below you will find description of the best Polish bike trails that have been created till 2017.

GREEN VELO
Green Velo – or Eastern Bike Trail – is probably the most famous among Polish bike trails. And at the same time the longest one.  Green Velo goes by 5 voievodship (regions) and 5 national parks. Interestingly, four of these parks are located in just one voievodship, that is Podlaskie voievodship. Since the trail goes through one of the most picturesque and tranquil parts of Poland, Green Velo already became a must-do point on every Polish bikers list. Impressive 2071 km acts like a magnet on every fan of cycling.
Drawbacks of Green Velo
However appealing that sounds, this new trail is not perfect. Only a small amount of the route had been built from the scratch. Also, not all the parts of Green Velo are suitable for road bikes. Once on the trail, you should be prepared for all kinds of road structures: starting from asphalt, through paving and cobbel stone and finishing with sand.

Here you will find a map that shows how and where structure of the bike trail changes:

The other drawback is a fact that the bike trail not always goes outside of the main road. In other words – you might need to cycle through public roads. So if you are planning to cycle with minors, you might consider instead a safer Vistula Bike Trail (described below).
Biking through Podlasie (near Królowy Most and Supraśl)
Green Velo goes through footbridges at Narwia National Park
Green Velo – from Tykocin to Łapy
Highlights of Green Velo

Nevertheless, all this things should not discourage you from trying Green Velo. The views here are spectacular as Eastern Poland is one of the wildest parts of Poland (and Europe). On your way you can see lushy green forests, lakes, rivers and marshes inhabited by the biggest mammals in Europe. Elks, Polish bisons, endless number of birds, beavers, deers, wolves… The place is just perfect if you are looking forward to reconnect with nature and forget about your everyday life.

Eastern Poland has also very unique culture and history. These lands used to be a hom for people of all nations and religions. Today you can trace the footprints left by them on Polish soil – fantastic colorful temples, wooden folk architecture, cemetries or delicious cuisine.

The trip might also turn up to be the cheapest in your life. Food in local shops, markets and most of the restaurants are increadibly cheap.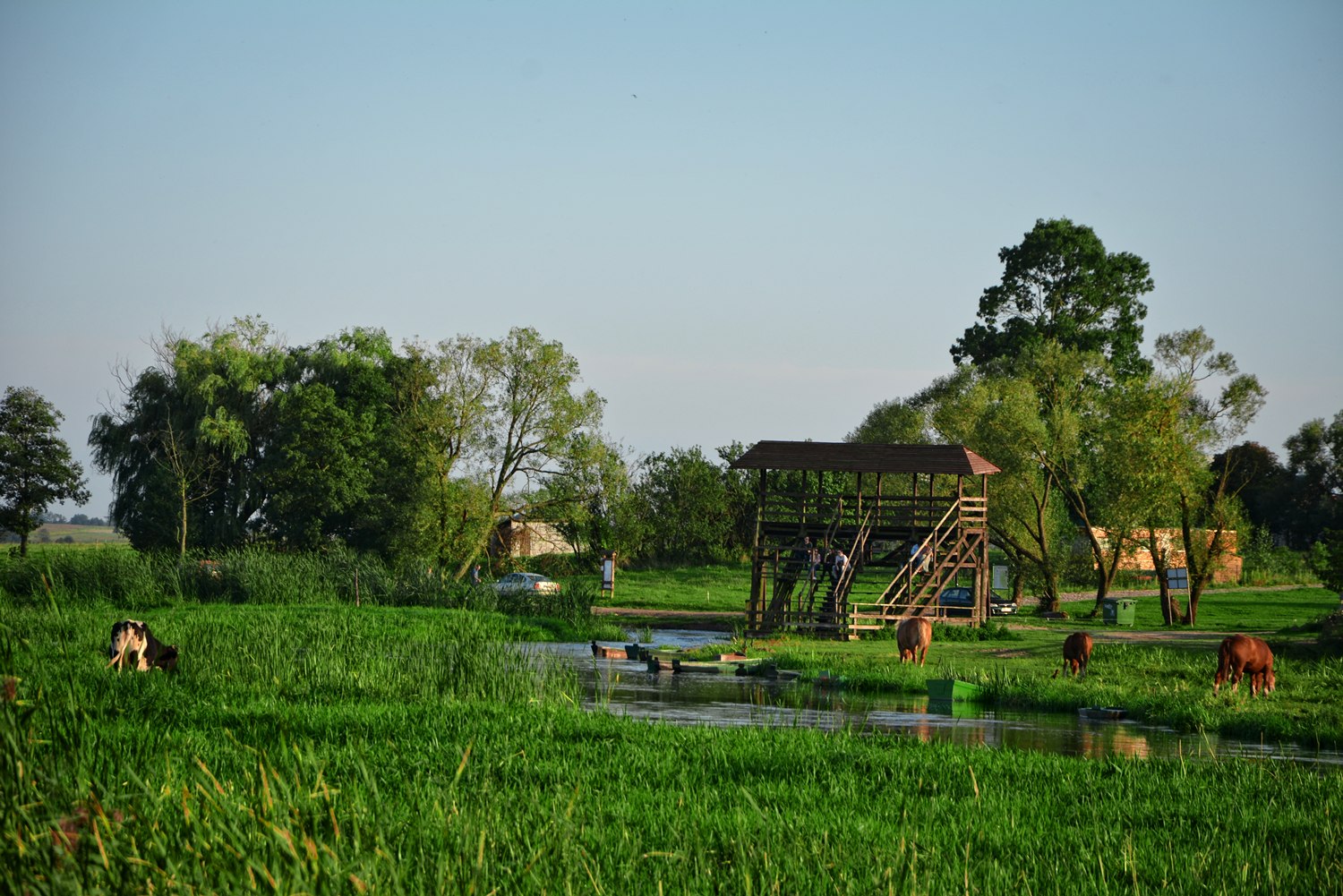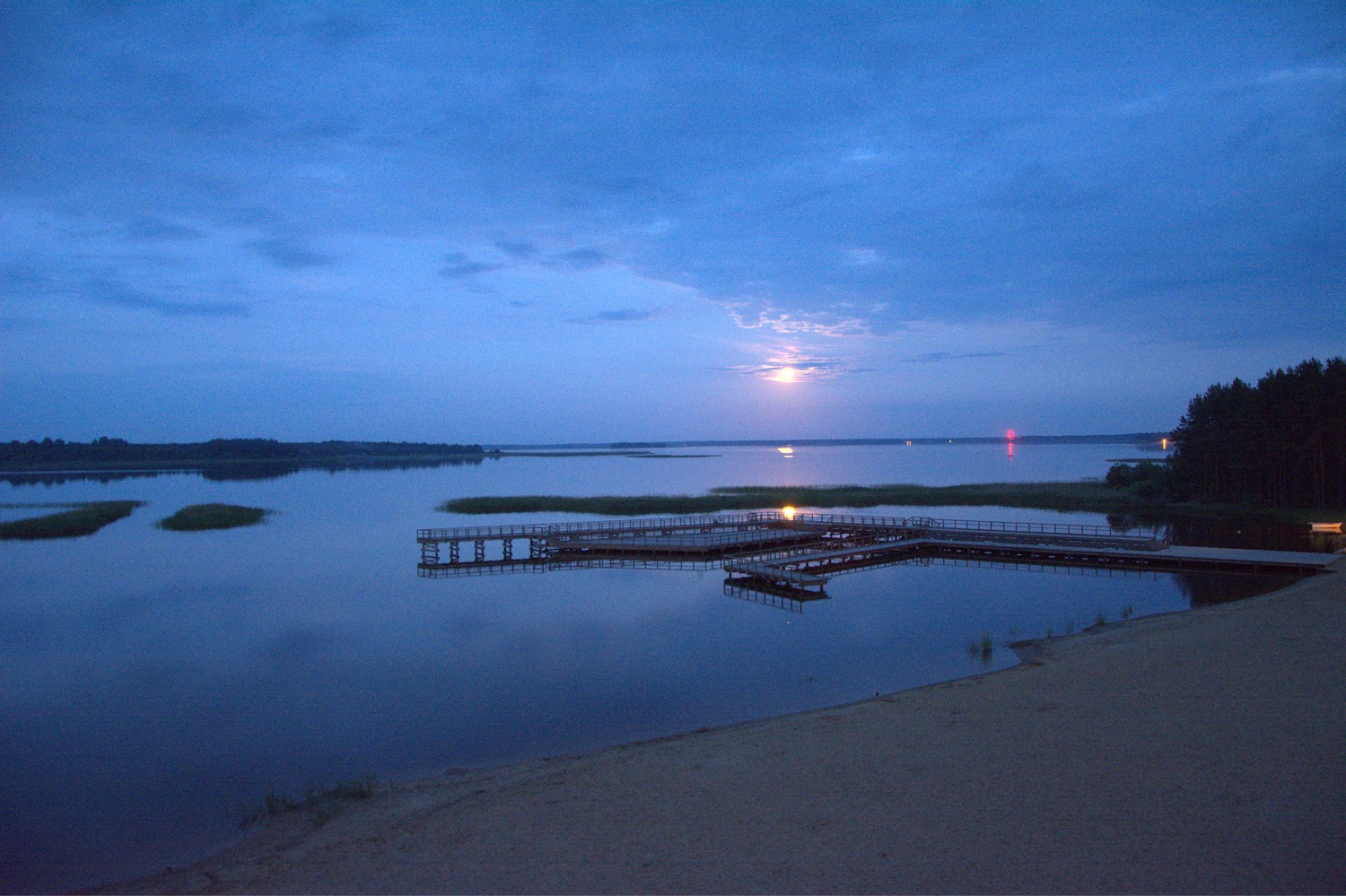 Free camping site at Lake Siemianówka
Difficulty level

Green Velo is a huge trail so difficulty level of an entire route is hard to describe. Southern part of the trail ends at the foothills of Carpathian mountains. The central and northern part of the trail goes around post-glacial Suwalszczyzna and quite hilly Podlasie, Lubelszczyzna and of course Swiętokrzyskie voievodship. So the trail almost never goes through flat areas.

The northern part of the trail, bordering with Russia and Lithuania (Suwalszczyzna) and southern part of the trail (in the area close to Carpathian and Swietokrzyskie mountains) are definetely the most challenging. If you are not ready for some steep ascents, decide for easier parts like places around Białystok.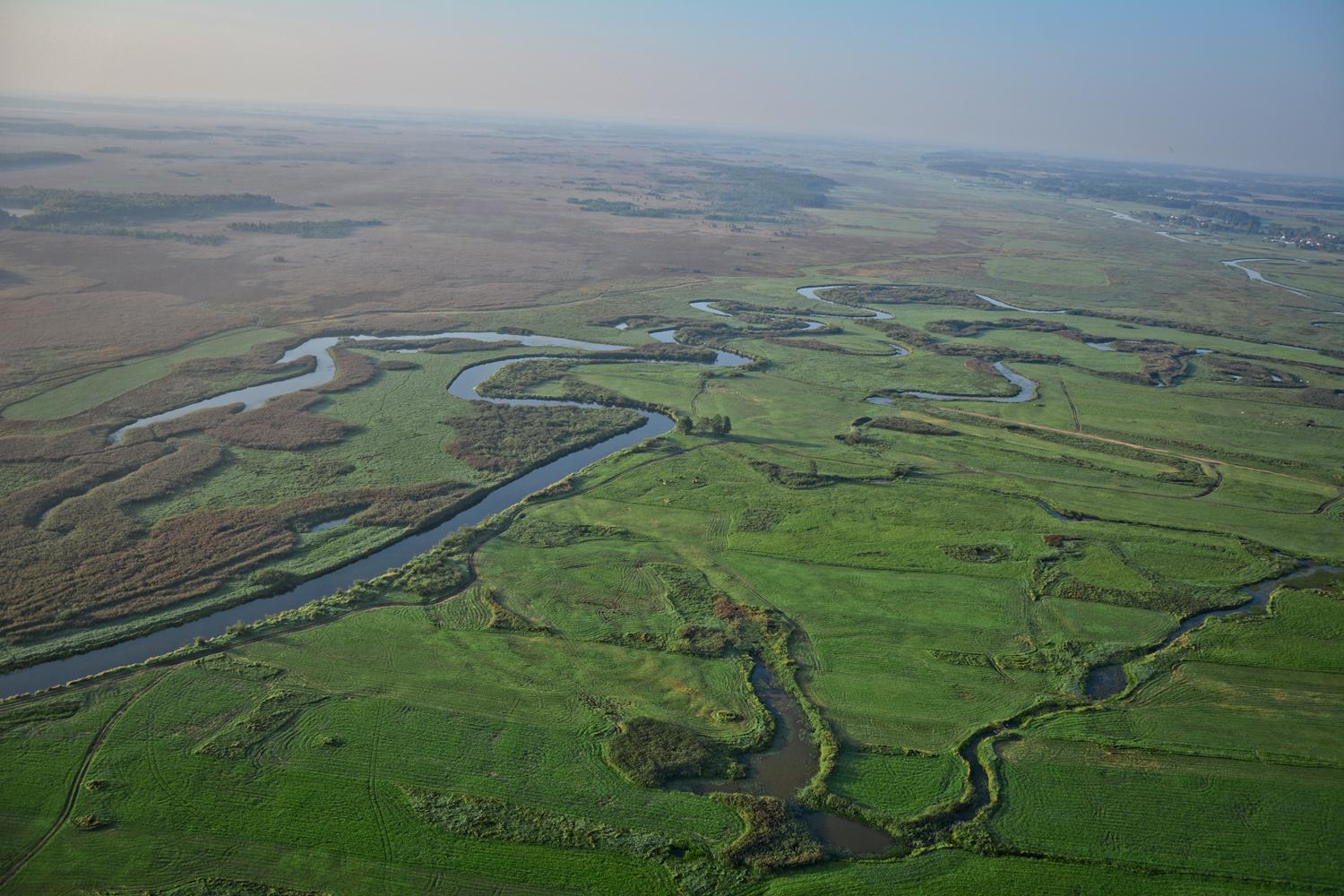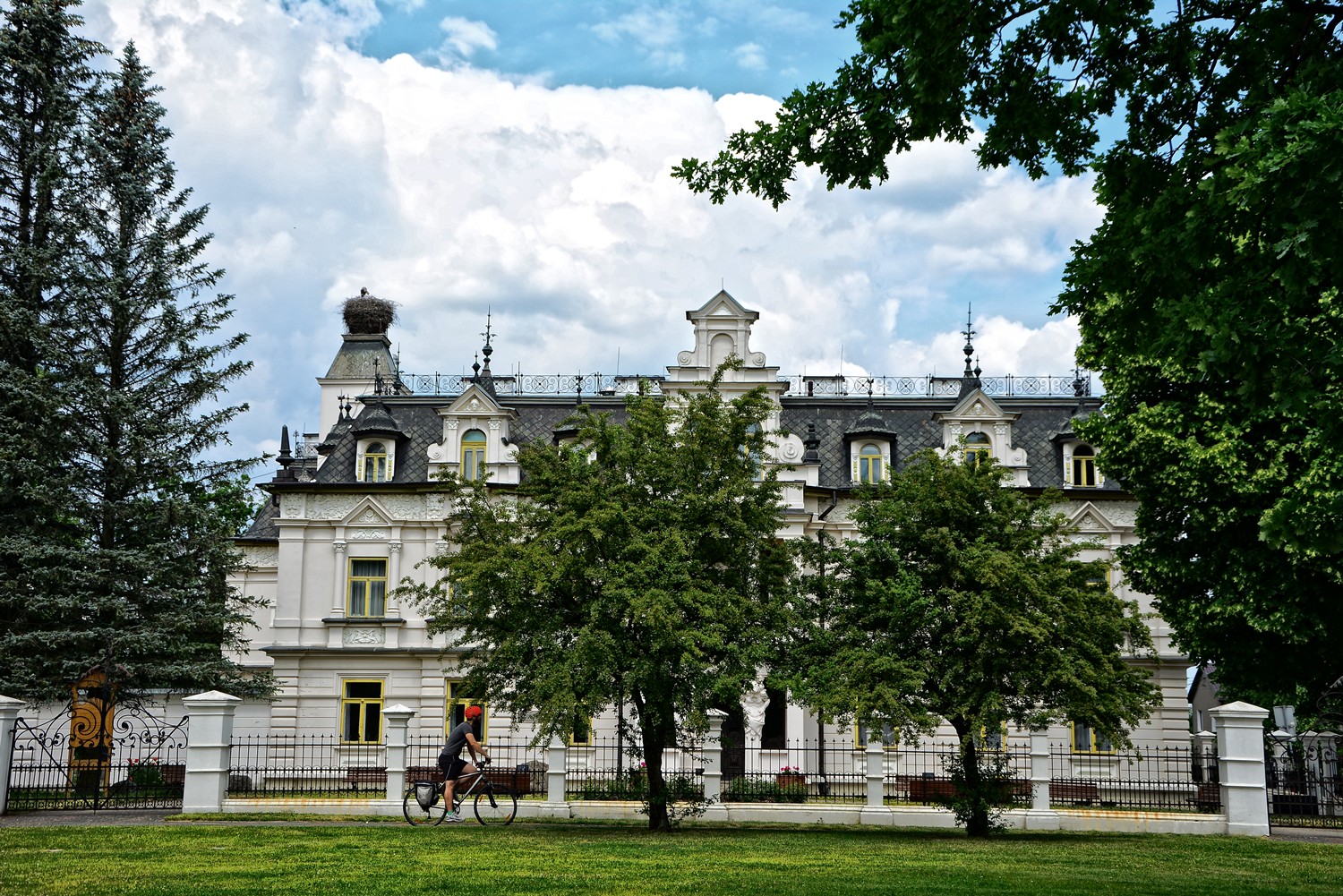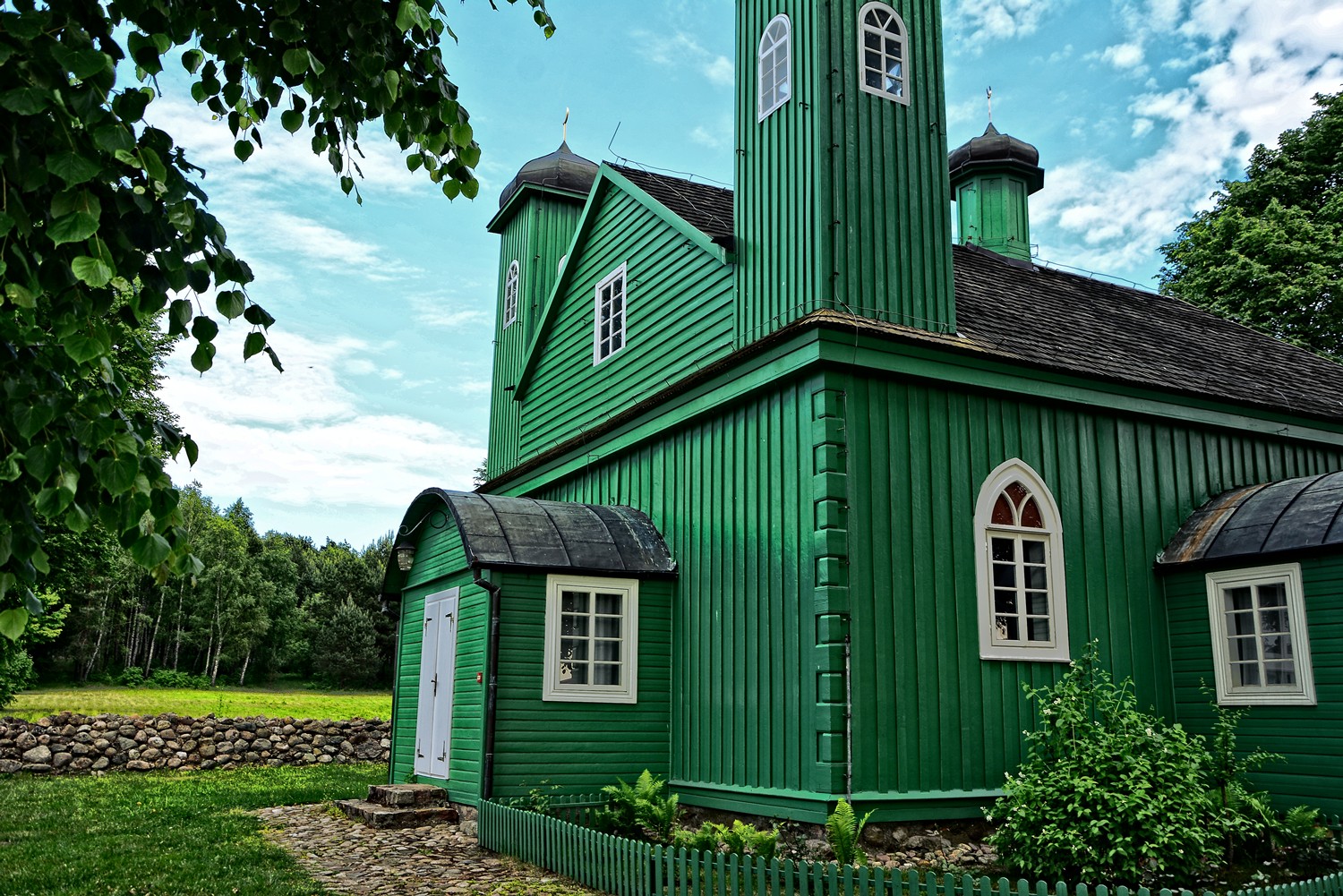 Wooden mosque in Kruszyniany
Kaszubska Marszruta in Bory Tucholskie
Another Polish bike trail, located in region of Kaszuby, is called Kaszubska Marszruta. It is much smaller than Green Velo, as the investment was made by just one county. However, it was obviusly a county full of smart bike lovers. Thanks to them bikers were presented with a very good product. Kaszubska Marszruta is a system of 61 km of bike trails constructed in the forests of Bory Tucholskie and over 100 km of the route set on the quiet local or gravel roads.

The trail goes along beautiful lakes Charzykowe and Karsińskie. Water there is perfect for a refreshment after a whole day of biking.
Difficulty level

The trail is not difficult however you need to consider that the landscape here is not entirely flat. There are a lot of short but sometimes steep ascents.

Find a link to a map of Kaszubska Marszruta here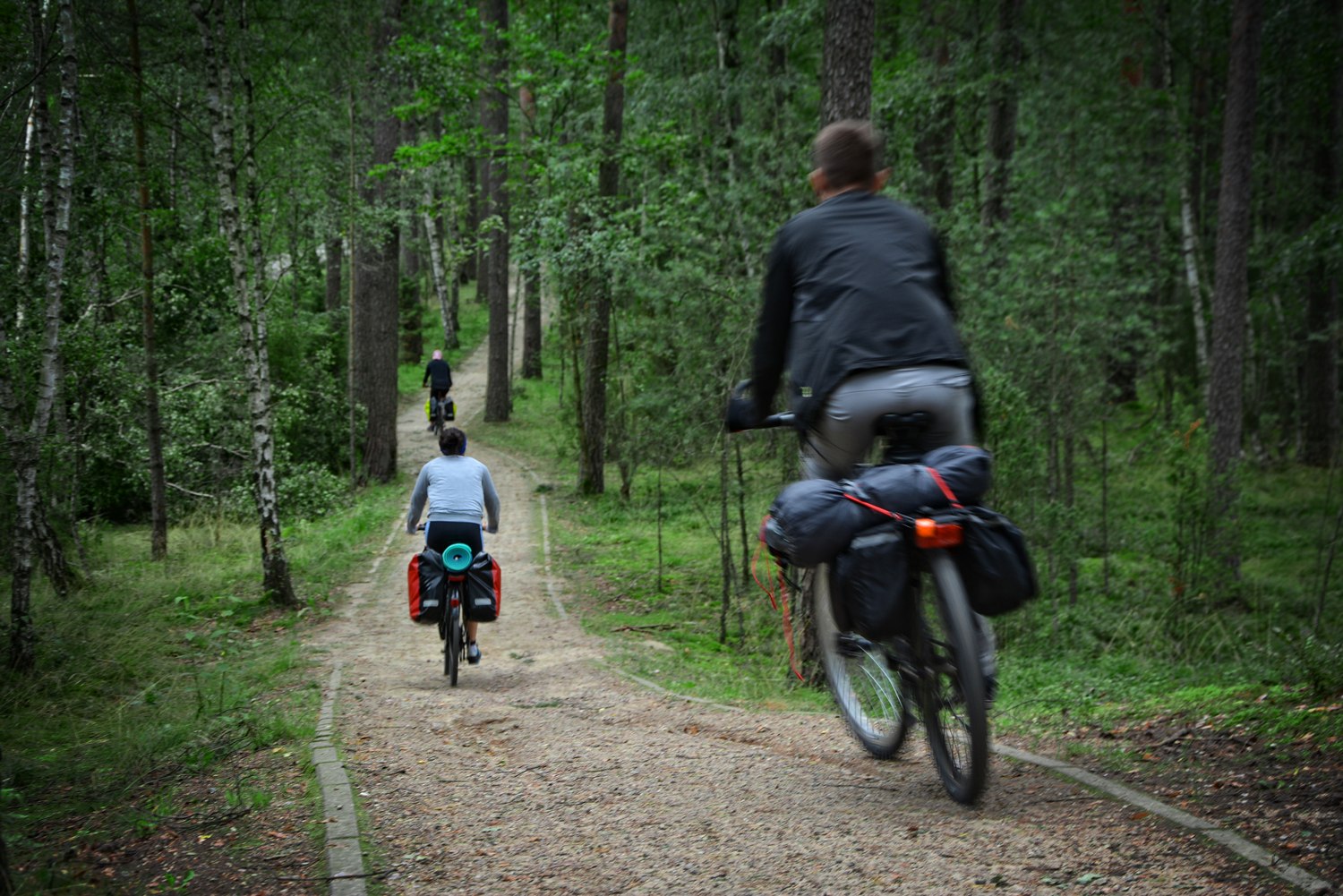 Kaszubska Marszruta in Bory Tucholskie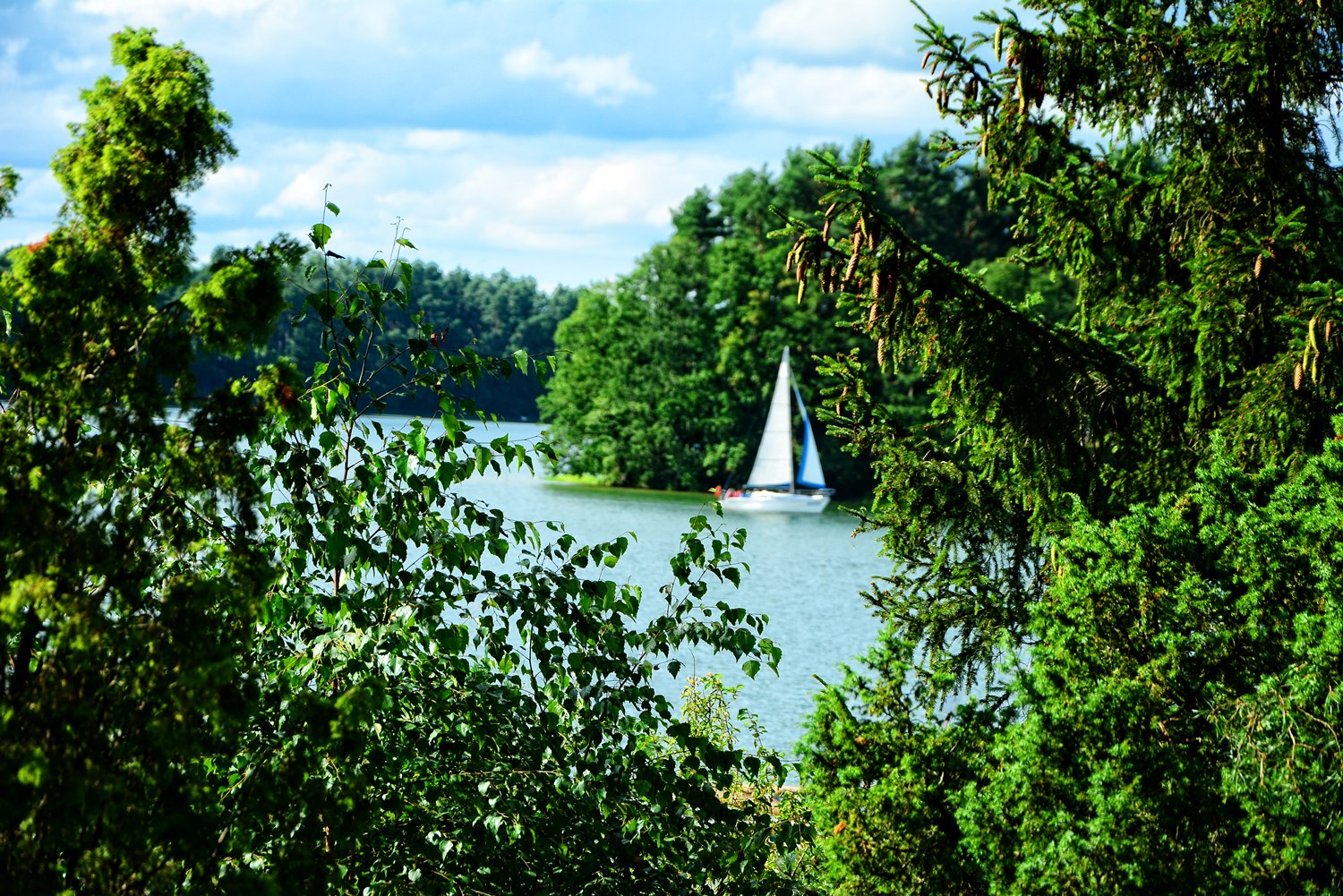 Lake Wdzydzkie (Jezioro Wdzydzkie) in Wdzydzki Park Krajobrazowy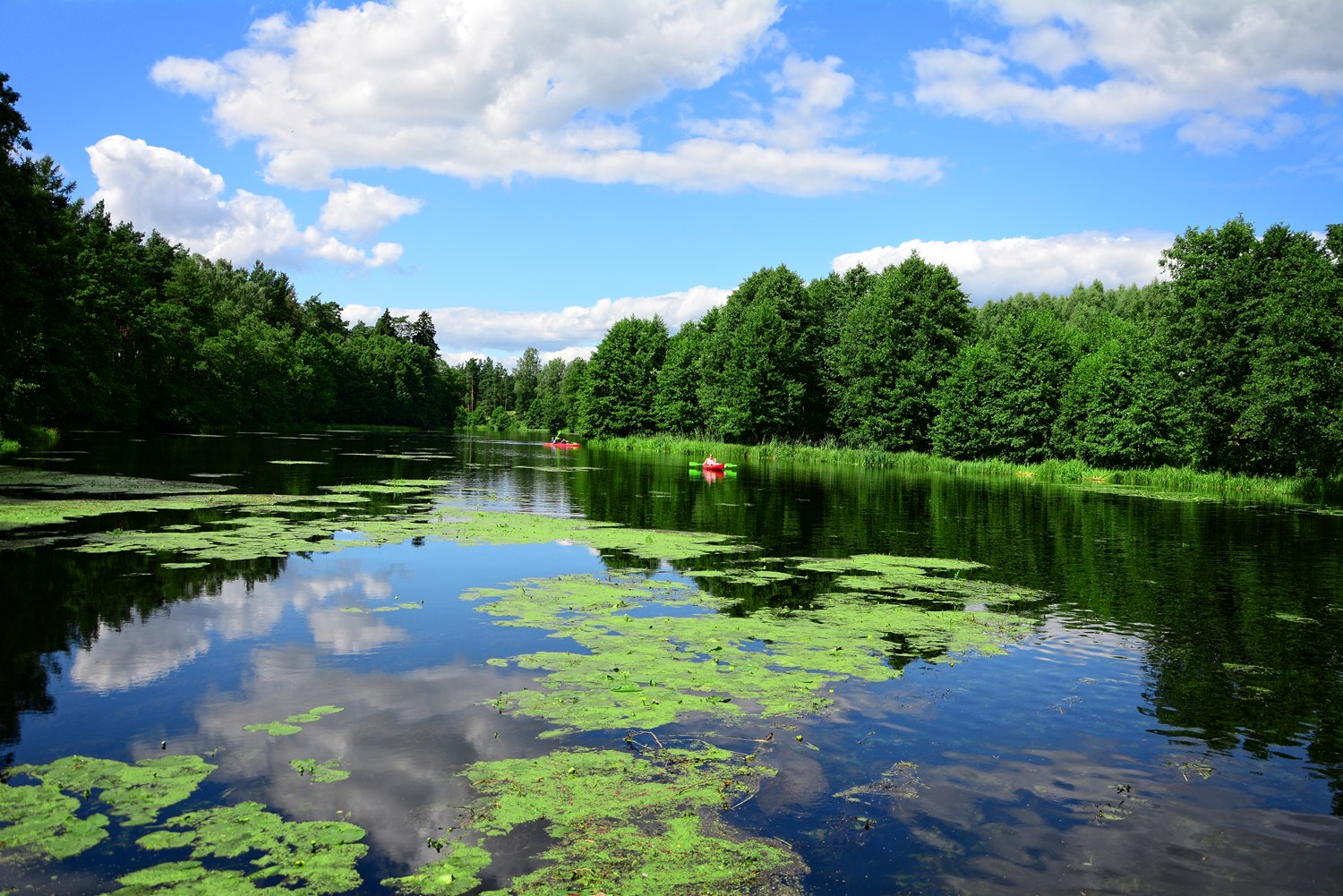 You can bike along crystal clear rivers Wda and Brda
VISTULA BIKE TRAIL – WIŚLANA TRASA ROWEROWA
Vistula bike trail is an ambitious project. The goal – connects the springs of Vistula with Baltic sea with a huge bike trail. So far the best, most professional part of the trail in situated in Lesser Poland. It is a part of the bigger project – Velo Małopolska. The goal: to creat 1000 km system of bike trails that connects touristc attractions in the whole region.

So far VBT connects Oświęcim and Cracow. It is said to be the first bike trail in Poland that achieved  Western standard. It is safe, well marked and designed specifically for bikers.
Difficulty level

The bike trail goes along Vistula river. The route is almost entirely flat. However if you are looking for some more demending trails all you need to do is turn left or right. You will immediately jump into highlands of Lesser Poland.

Find a map of the trail here
Lower Silesia is definetely one of the most beautiful parts of Poland, especially its southern part. It is accidentaly  also perfect for biking. Every corner you turn, there's a spectacular view: castles, palaces or breweries. Everything diped in the mountains and rapeseed.

Difficulty level

If you are deciding to travel around Landscape Parks such as: Rudawy Janowickie, Chełmy or Dolina Bobru; or you chose to discover area around Kłodzko. Or Karkonosze. Or basically almost anywhere in the whole voievodship – be prepared for steep roads. However, don't get to scared. If you don't overload on you baggage, you should do fine, just a but slower than usually.

There are many local roads on which you will find almost no car traffic. However, there are very little parts where car traffic would be banned.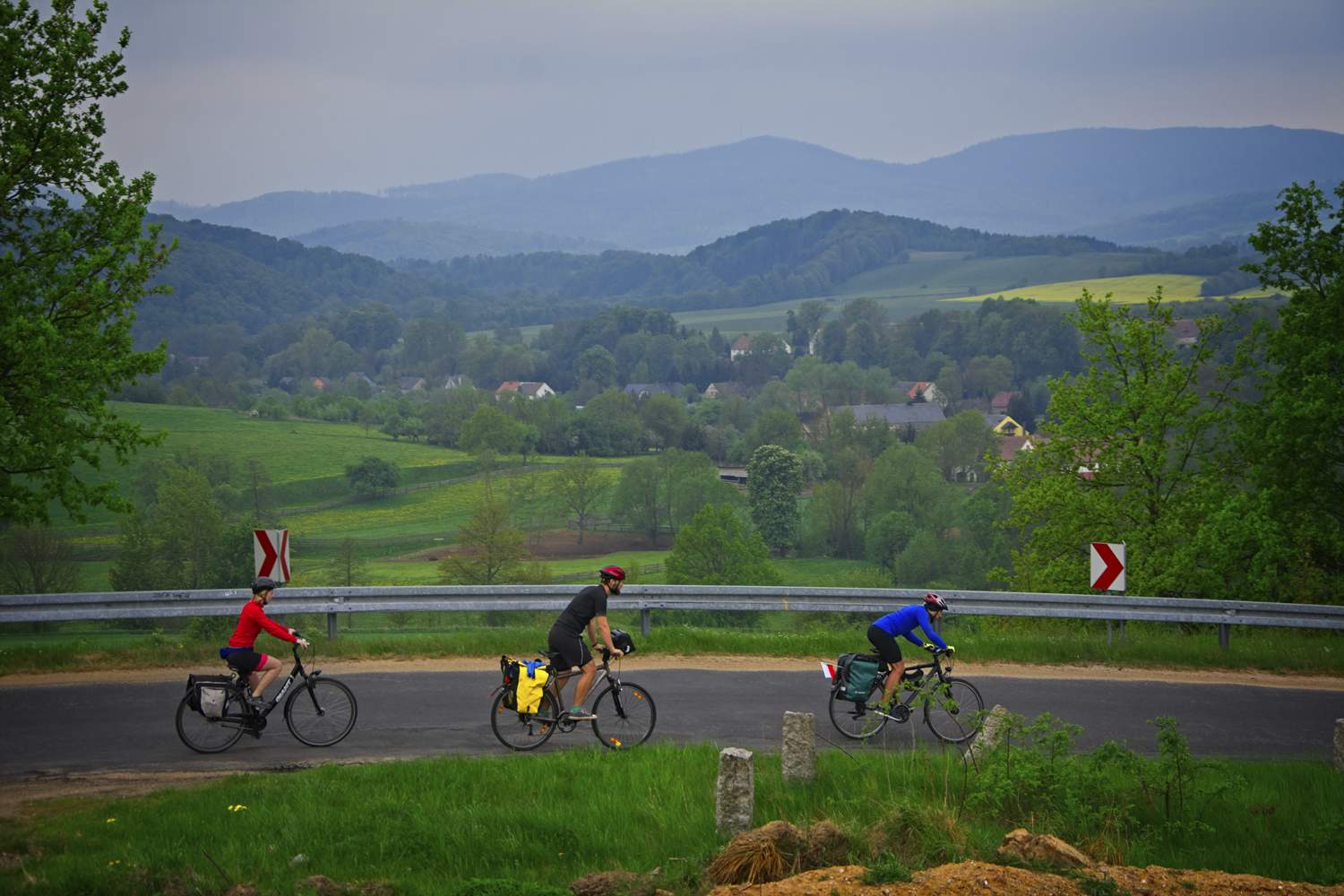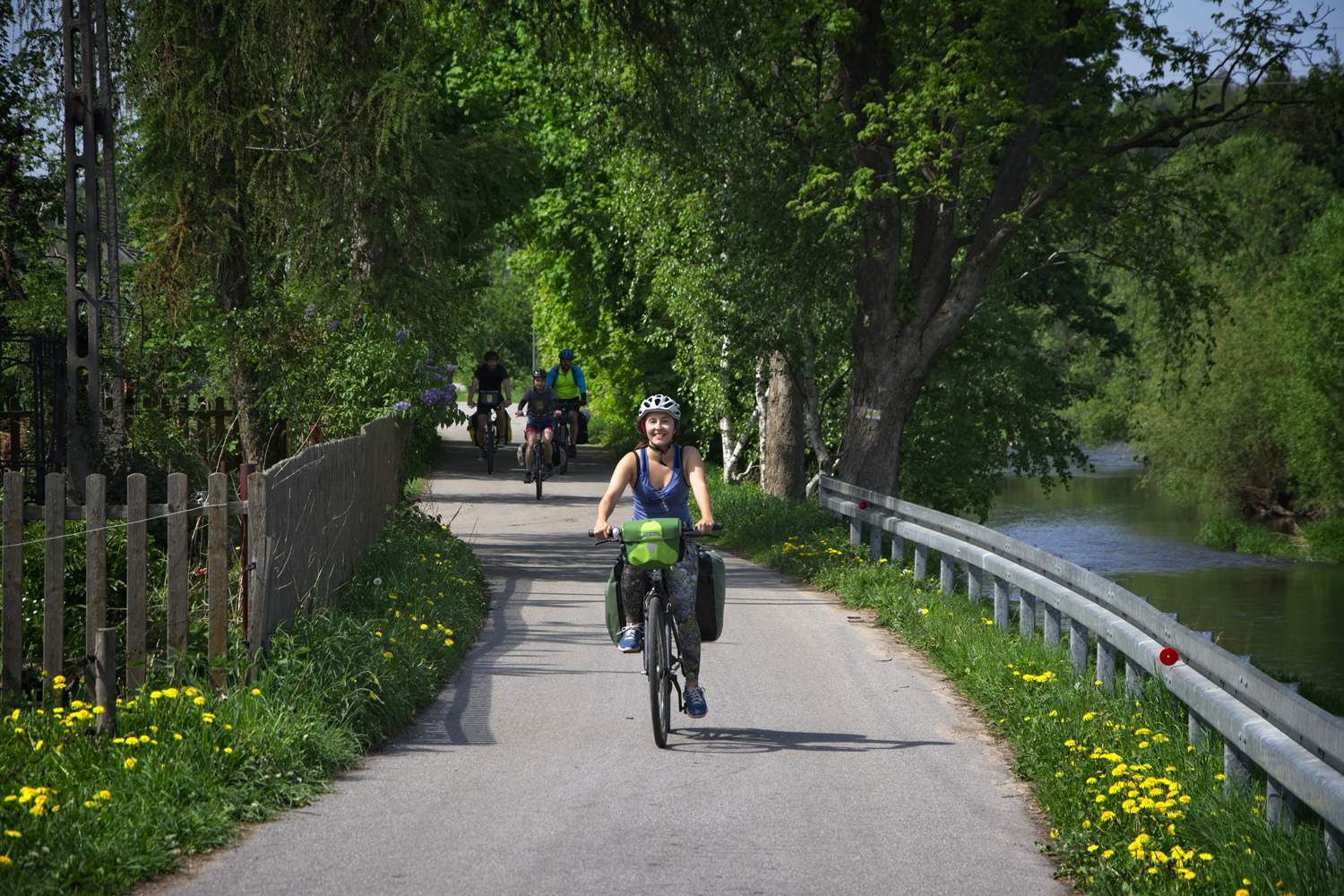 Recommended places to visit on your way:

Church of Piece in Jawor
Brewery in Miedzianka (very steep road!)
Kompleks Riese in Włodarz or Osówka
Castle Książ
Bolesławiec with its white and blue trademark pottery

You will read more about Lower Silesia attractions here.
Polish bike trails – pending projects
Unless the law radically changes, within next year or two we will have a chance to bike through many more awesome trails in Poland. For example, in autumn of 2017 first tests of the scenic West Baltic trail took place in Szczecin and at  Dąbie lake. It said that maybe in 2018 the project will be ready for their first bikers.

Another great opportunity for biking in Poland is being prepared in southern Poland. Great 230 km bike trail will connect Pieniny (mountains in Poland) with Slovakian Tatry. The works started in 2017 and will be known as Dolina Popradu (Valley of Poprad Bike Trail).

In the spring of 2018 the local government of Lower Silesia announced that it is going to build (or maybe rather marked on the existing roads) a new biking trail along the river Odra, at the border with Germany. 1000 km of path is a reply to the success of Green Velo, that already exist on the East border.