Warning
: Undefined array key 3811 in
/home/sisens/domains/planpoland.com/public_html/wp-content/plugins/easy-table-of-contents/includes/class.post.php
on line
265
Warning
: Undefined array key 3811 in
/home/sisens/domains/planpoland.com/public_html/wp-content/plugins/easy-table-of-contents/includes/class.post.php
on line
269
You might already know that the characters, beasts, language and even the legends used in it, were inspired by Polish culture and locations. As one of the creator of the Witcher III said in the interview with PS4:
We are from Poland and we take great pride in Poland. Our artistic team used Polish locations as reference. Places such as our picturesque fields, medieval castles and villages. Our artists photographed such places and tried to reproduce them in the game as faithfully as possible because Witcher 3 is a Polish product, that we export to the West. (Konrad Tomaszkiewicz)
So below we presents you some of the places, legends and folk traditions that in our opinion were a great source of inspiration to the Witcher's creators.
Also be careful for spoilers ahead – "TheWitcher 3 Wild Hunt" and its extension pack "Hearts of Stone".
Real places in the Witcher 3

The city docks in Novigrad reminded me harbor of Gdańsk, our main port on  Baltic sea. Gdańsk has a very interesting history and for centuries was inhabited by multinational citizens. It is also the only Polish city that was a member of the medieval Hanseatic League. This of course had a crucial influence also on cities architecture – including the docks.
The resemblance between the Novigrad's and Gdansk's docks is striking. If the docks were based on Polish location, that's the most probable model.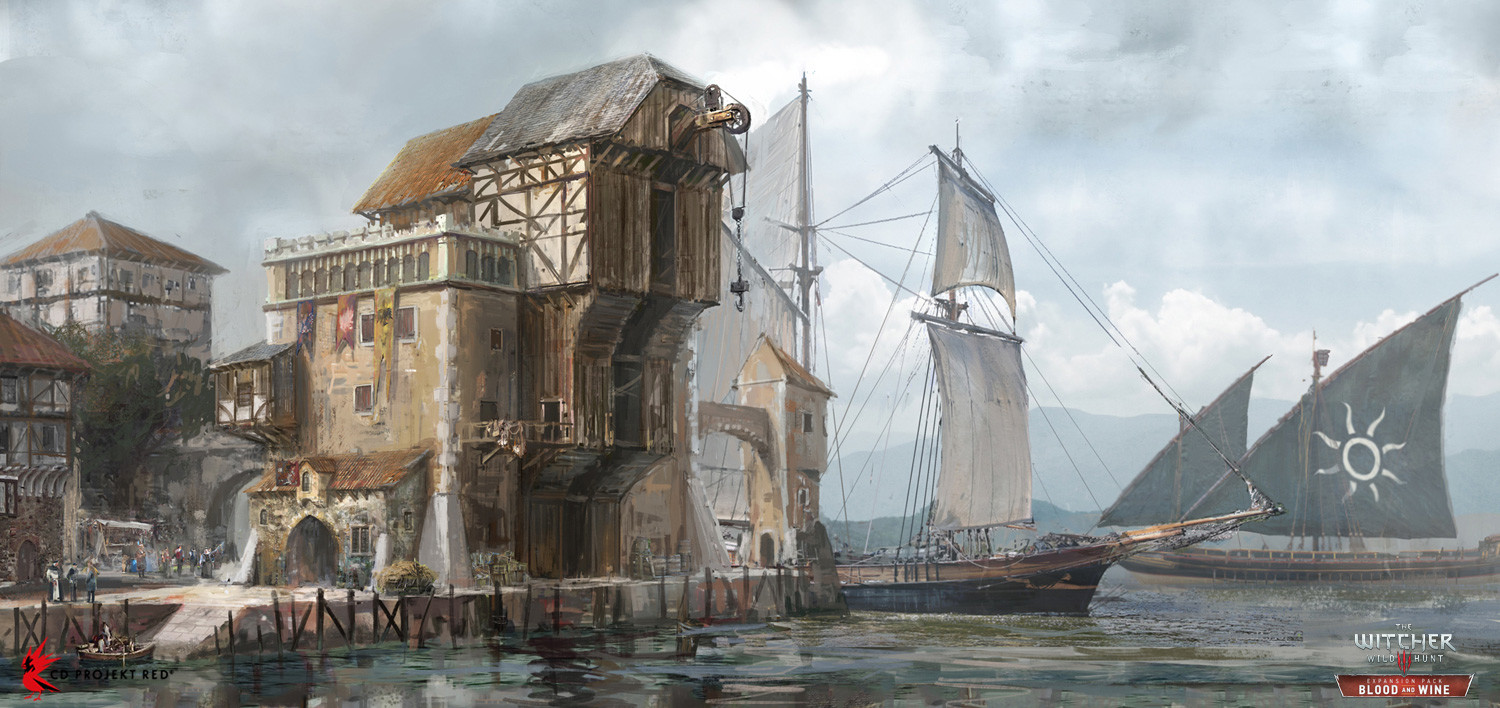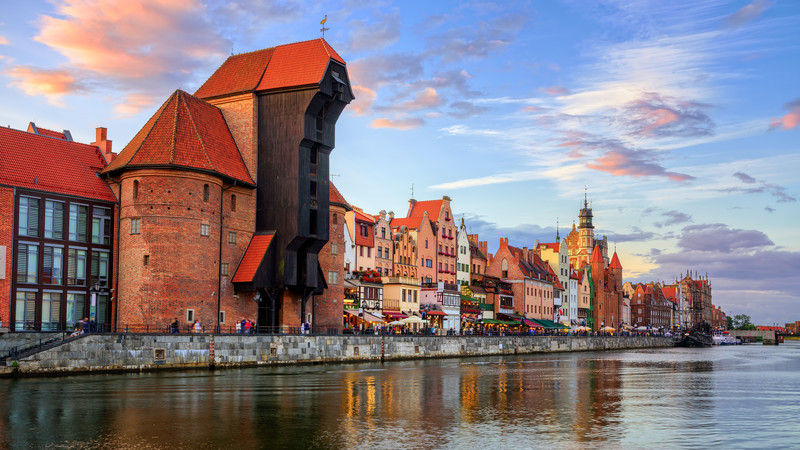 Comparison of the concpet art CD Projekt RED "Witcher 3" Novigrad's docks (c) Andrzej Dybowski, source: Andrzej Dybowski portfolio. And a photo of Gdańsk's docks, source:  Onet Podróże.
Lindenvale is Zalipie
For me, the most obvious real-life inspiration for the creators of the game would be Zalipie – a small village in southern Poland. This little southern place is called, not without a reason, the most colorful Polish village. Flower ornaments placed on the whitened walls and thatched roofs are trademarks of Zalipie.
The name of the village was even used in the Polish version of the game. It is Lindenvale. However, the name is probably the only similarity between them. Lindenvale is placed in post-war Velen, almost deserted and in trouble. And looks nothing like a fairy-tale Zalipie in Poland.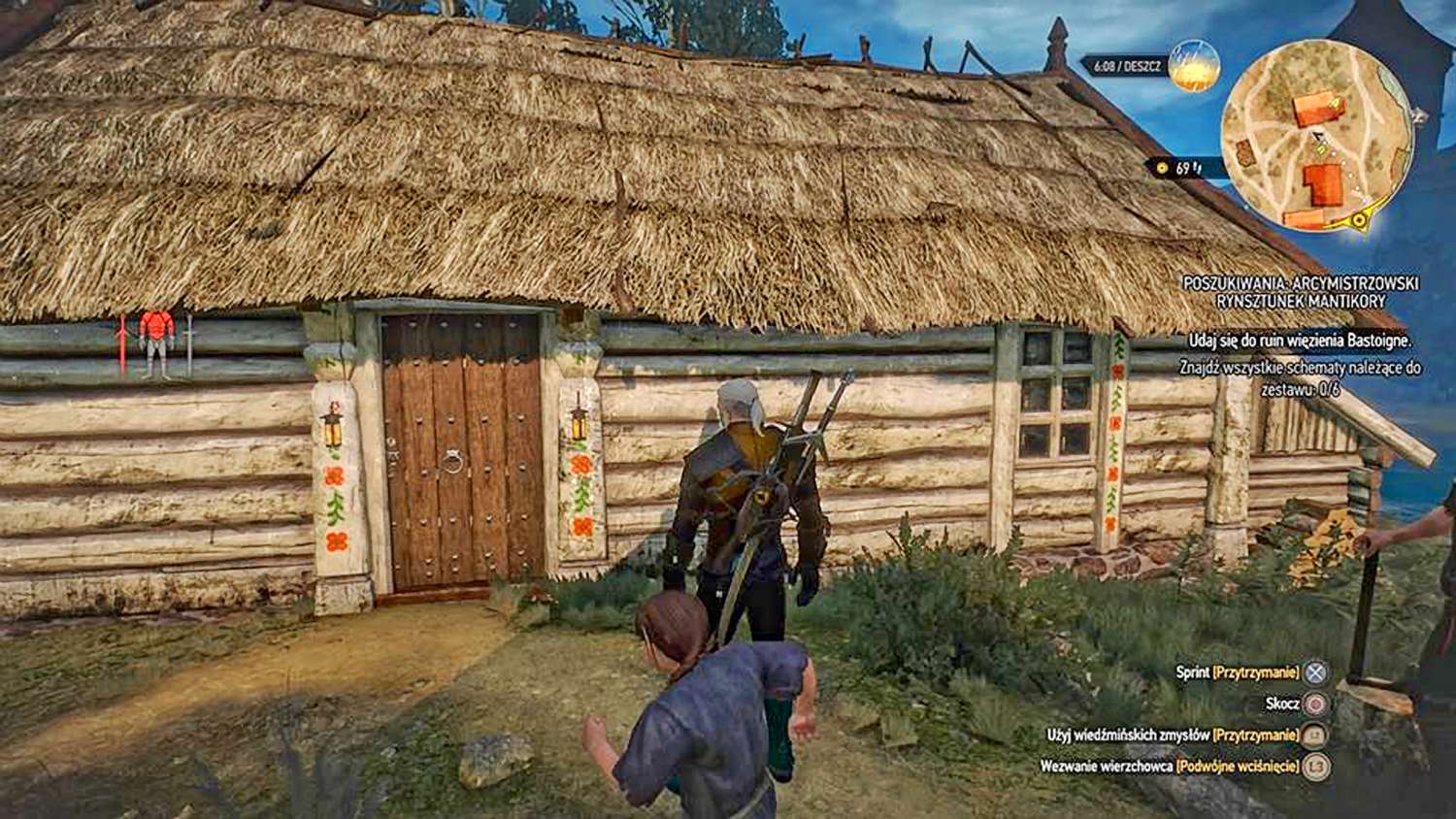 Comaprison of the picture of real life Zalipie's folk house (c) Konrad Dudek, source: http://www.mojamalopolska.pl/kultura-folklor/zalipie-zagroda-felicji-curylowej-dom-malarek/. And a screen from CD Projekt RED "The Witcher 3"
On the other hand, in the game, villages with whitened walls and folk ornaments were located near Novigrad. A good example is the suburbs south of Portside and Glory Gates, where you can complete the task "White Lady". The style of ornaments is a little bit different than those in Polish Zalipie. They are probably based on traditional folk patterns from Łowicz (a town in Mazovia famous for craftwork). The most characteristic element of the Łowicz pattern is a colorful rooster.
Velen's landscape
As we can learn from Michał Stec from CD Projekt RED, the Witcher's No Man's Land – Velen – was based on the landscape of Mazury. Mazury is a lakeside located in the northern part of Poland. It is a sailors' paradise as it is a great system of lakes, rivers, and channels. Mazury and neighboring Warmia are just full of red ruins of Teutonic Knights' castles. They all remind me of the ruins that you can find all over the Witcher's world.
In my opinion, Velen is also a bit like Mazovia, with its sandy riverbanks, swamps, and… gallows trees. Here's why.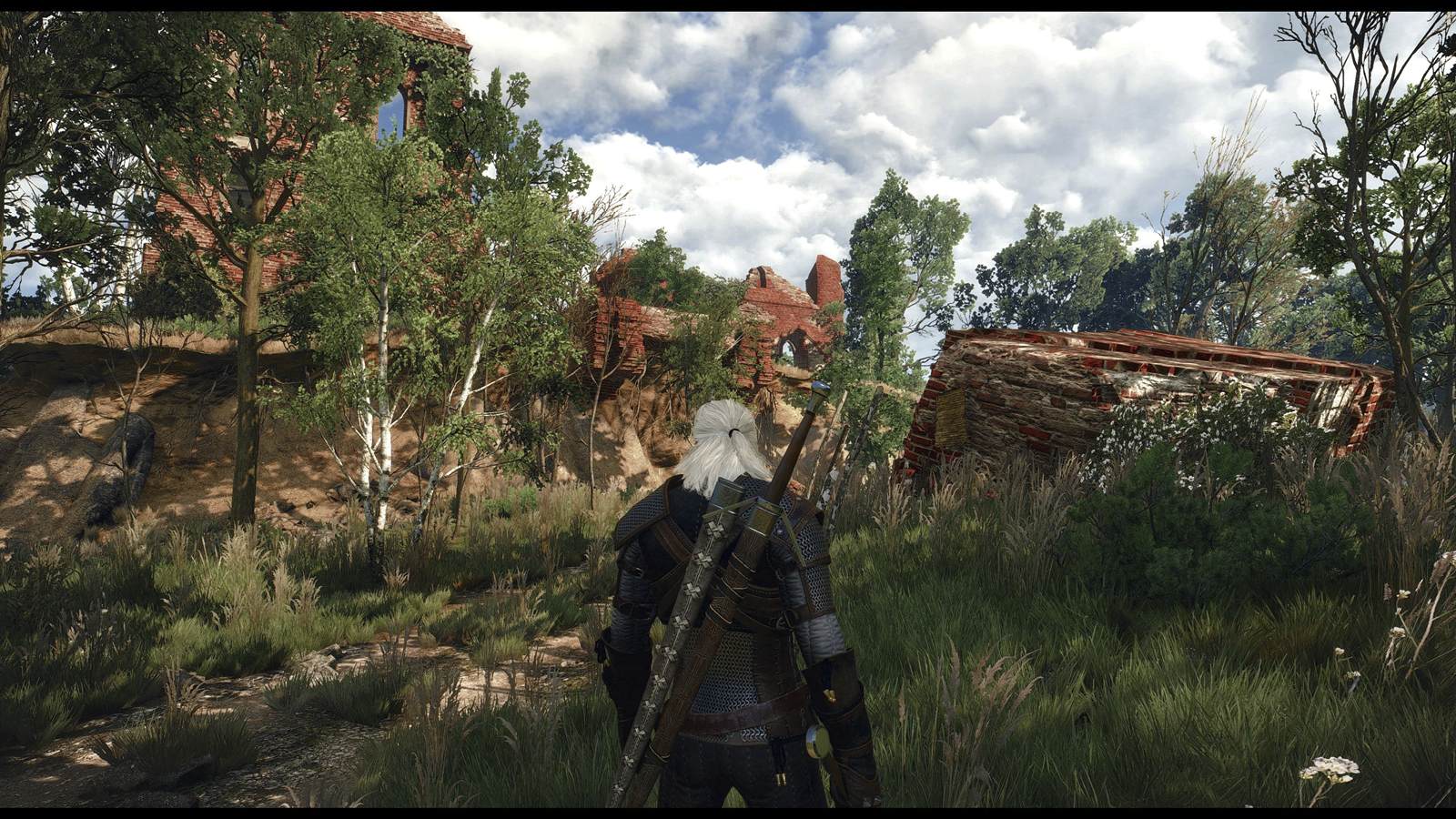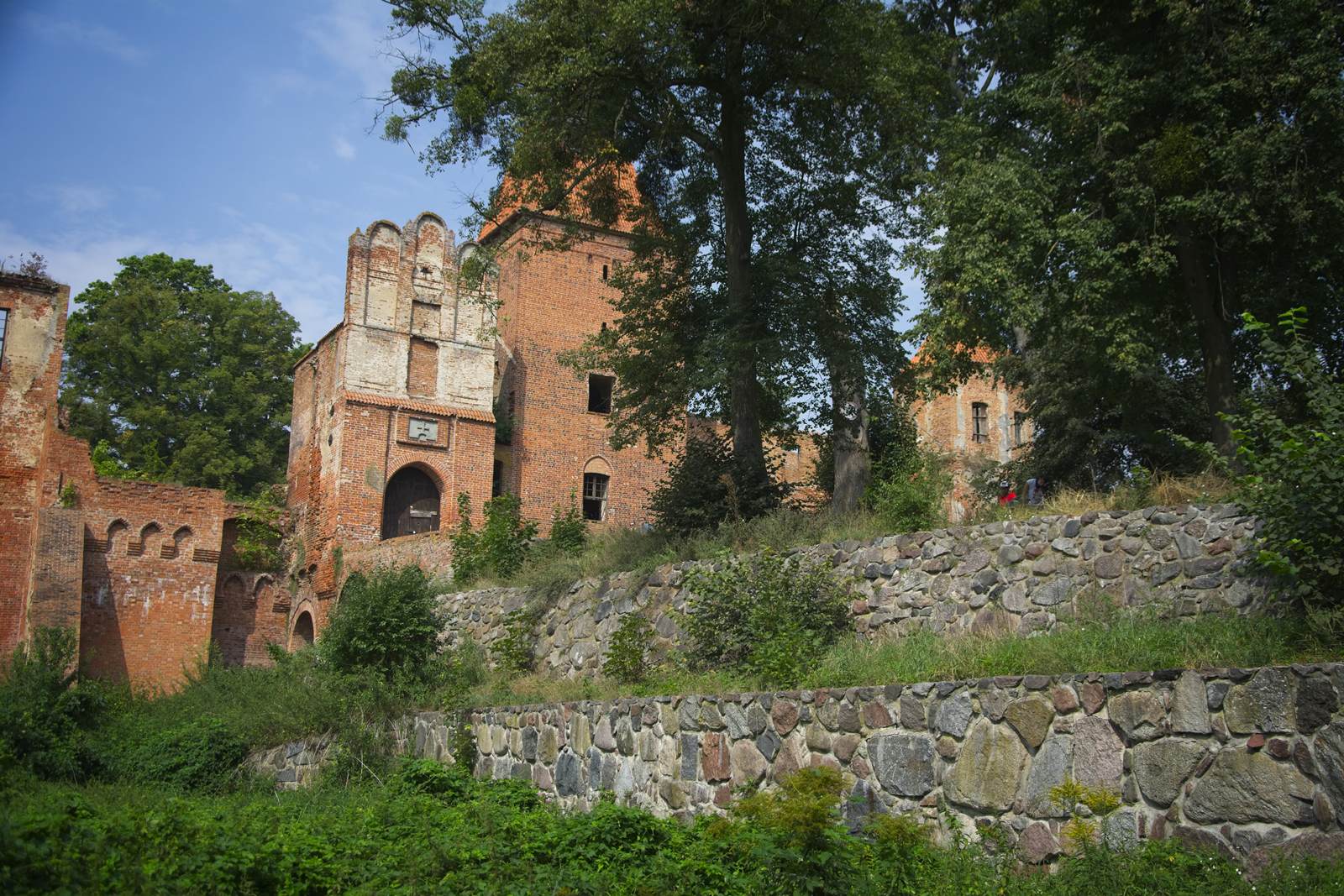 Teutonic Castle in Szymbark, near Iława.
Mazovia is located in the center of Poland. It is especially easy to imagine Velen being placed around Kampinos Wilderness.
Kampinos Wilderness is a national park created to secure the landscape and nature of the ancient valley of Vistula river. The swampy (and sandy at the same time) forest used to be a hideout place for the rebels of uprisings (since we had quite a few of them in XIX and XX centuries).
Back in the day, the wilderness was deserted, except for the few villages in the interior. A perfect hideout. But the sad truth is that most of the rebels have been captured and executed. Therefore Kampinos, just like Velen, is full of the trees that were used as gallows. Today they are memorial places.
Also, if you are interested in seeing sandy river beaches and high river banks, you can also visit Dolina Środkowej Wisły – Valley of Middle Vistula. It is a vast part of the river, located between Kazimierz Dolny and Warsaw.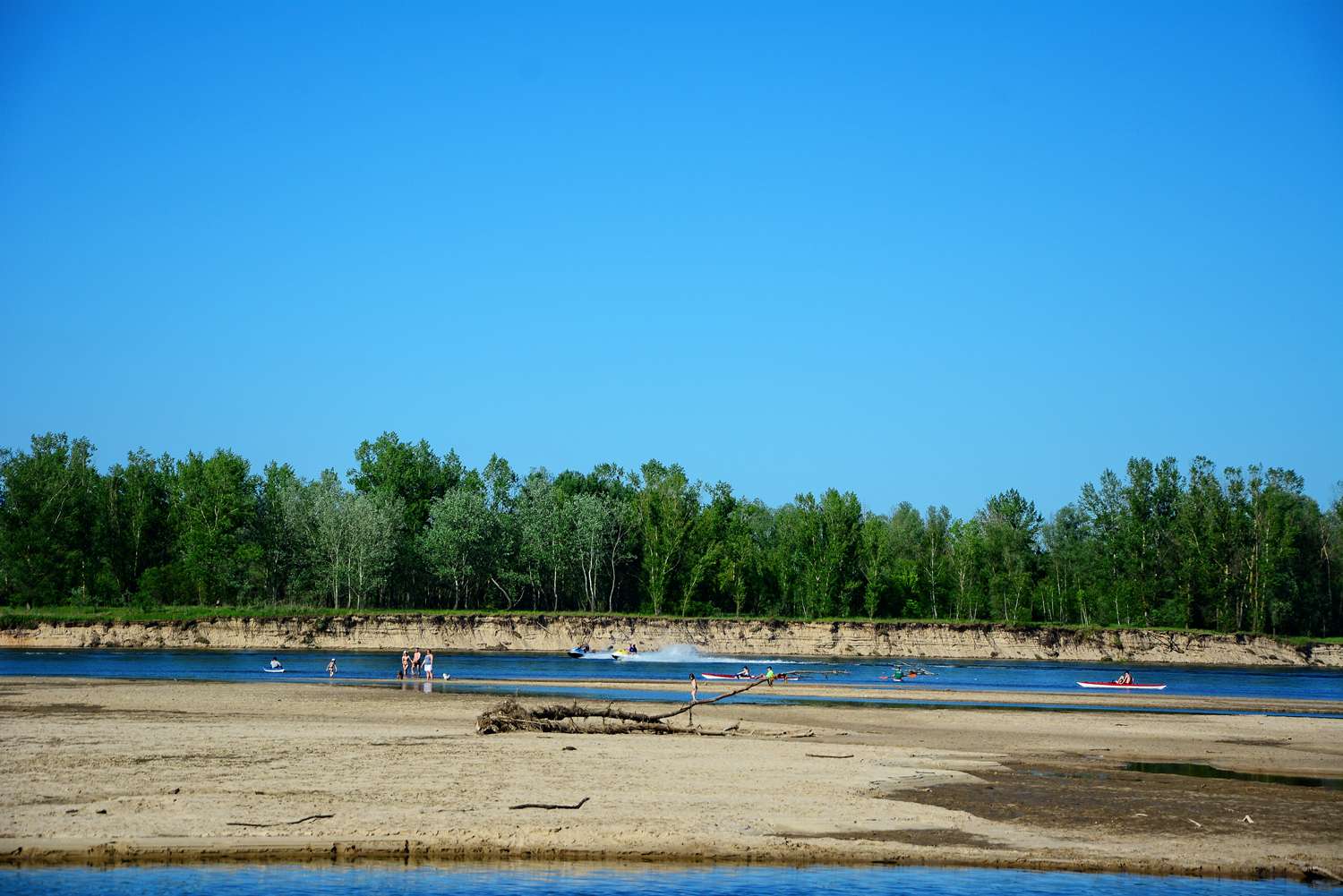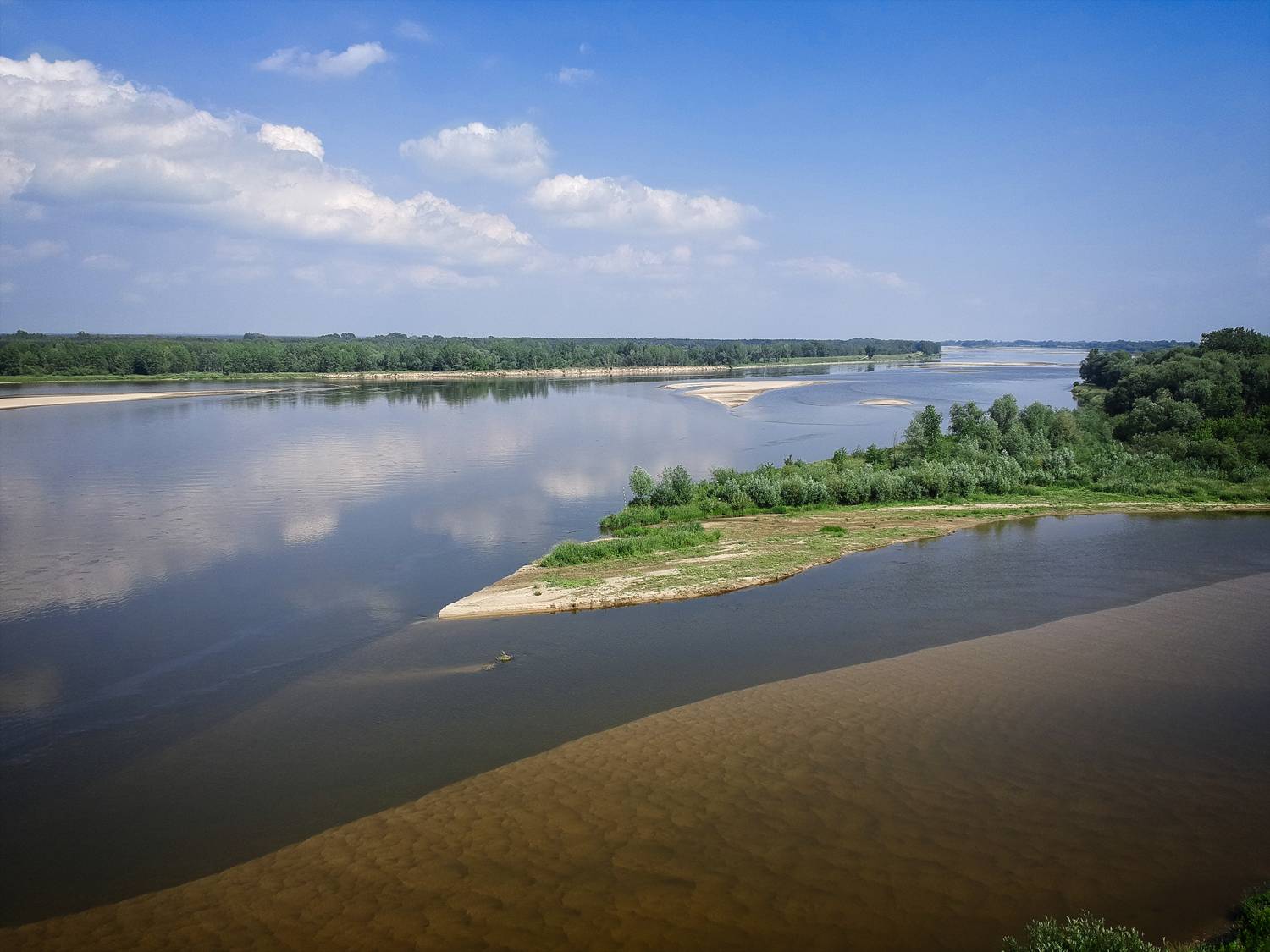 Vistula river near Warsaw reminds me a lot of Velen landscape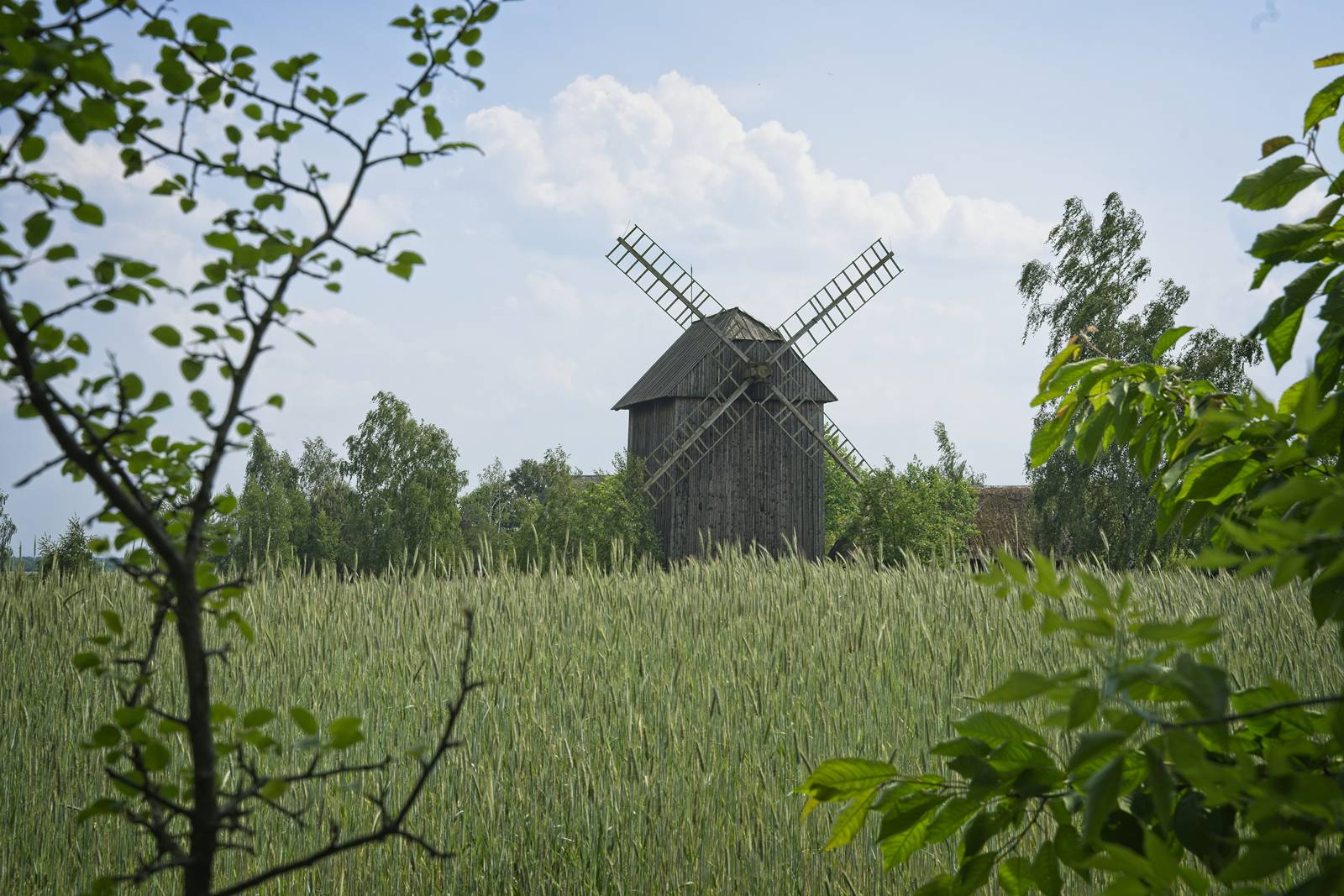 Windmill in Maurzyce – open air museum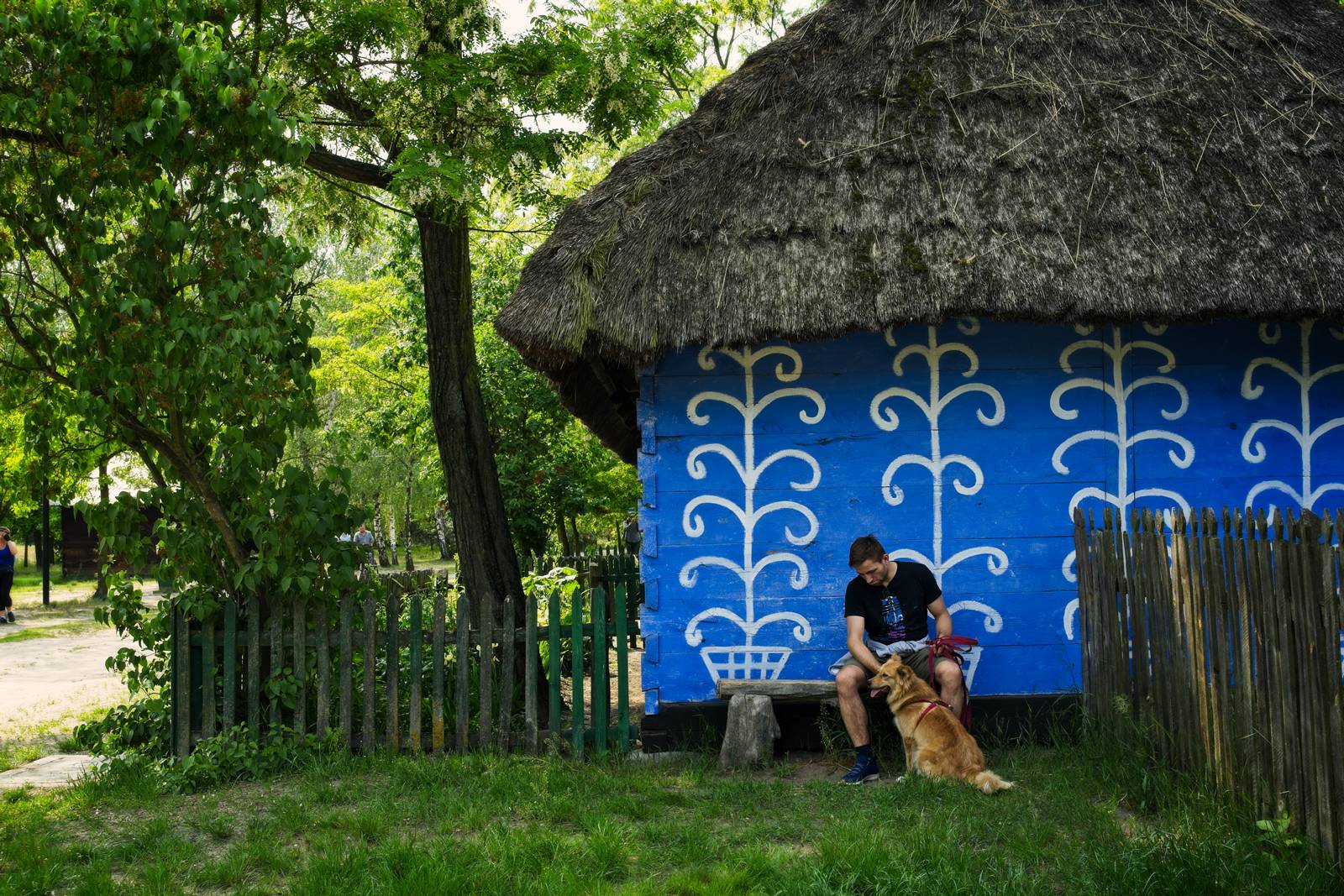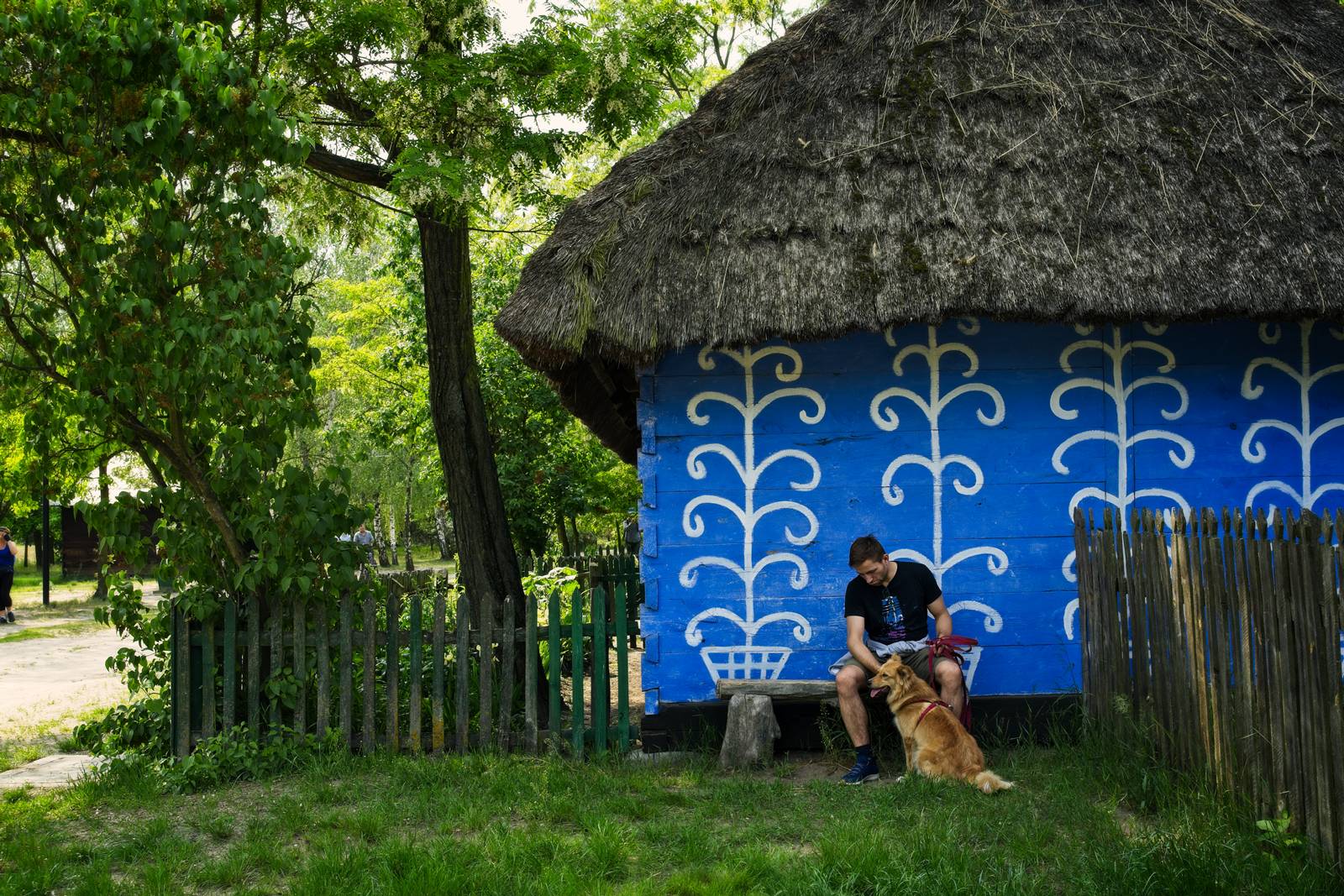 Colorful house in Maurzyce – open air museum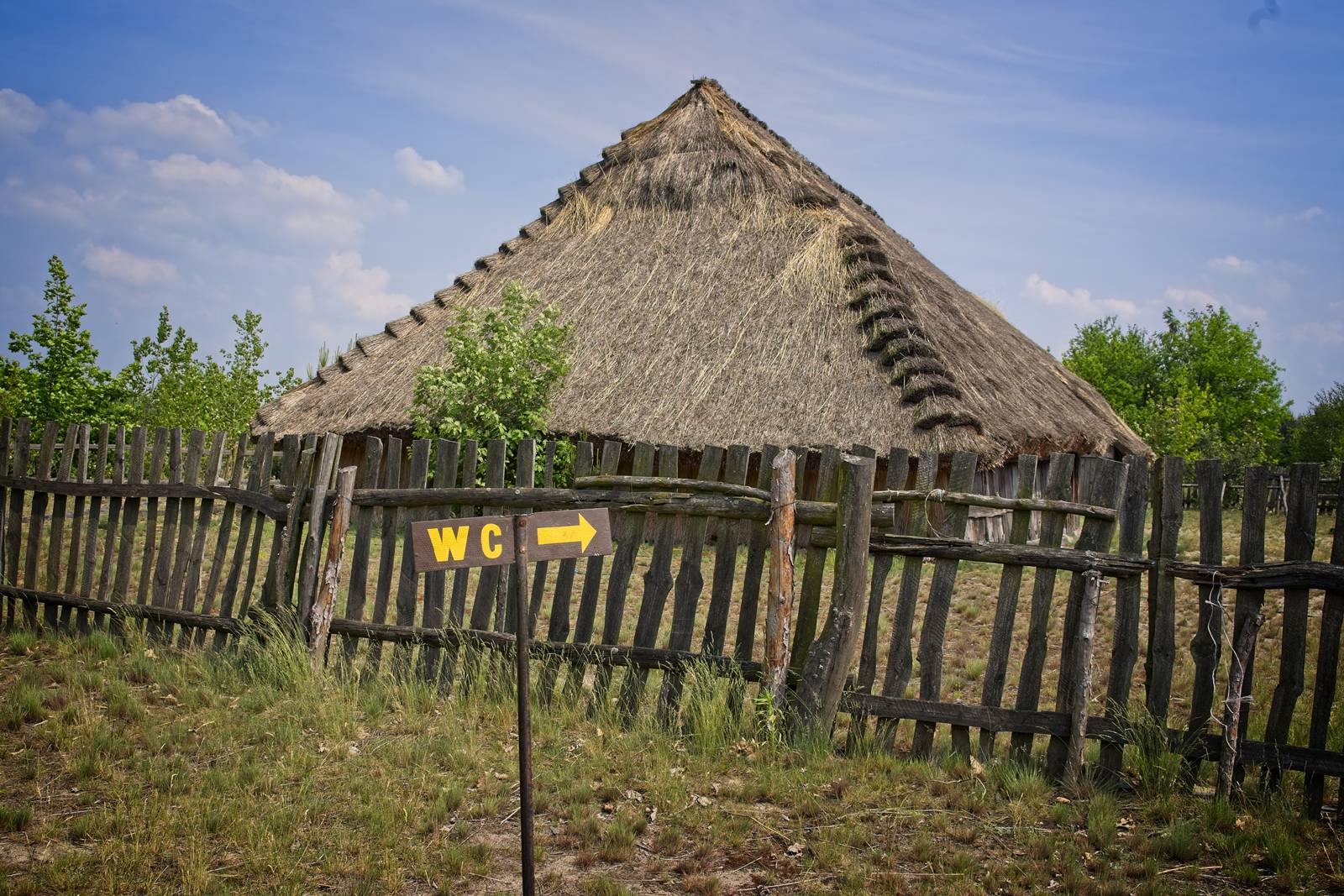 Old barn in Maurzyce – open air museum
Leshy territory
One of the scariest places in the Witcher's forests is leshy's territory. At least for me. I love that in the game it is quite easy to predict an upcoming fight with the leshy just by looking at the forest's landscape.
Around Novigrad, the leshy occupies places which in Polish we call "uroczysko". It is a place in the forest to which local people have given a special, usually mystical, status. Very often it is somehow connected with a legend or a historical event, like a small battle, a sort of carnage, or a barrow. You will find them in every old forest in Poland.
There is also one place in Suwalszczyzna that gives me the leshy vibe and it is not a landscape but very peculiar monument.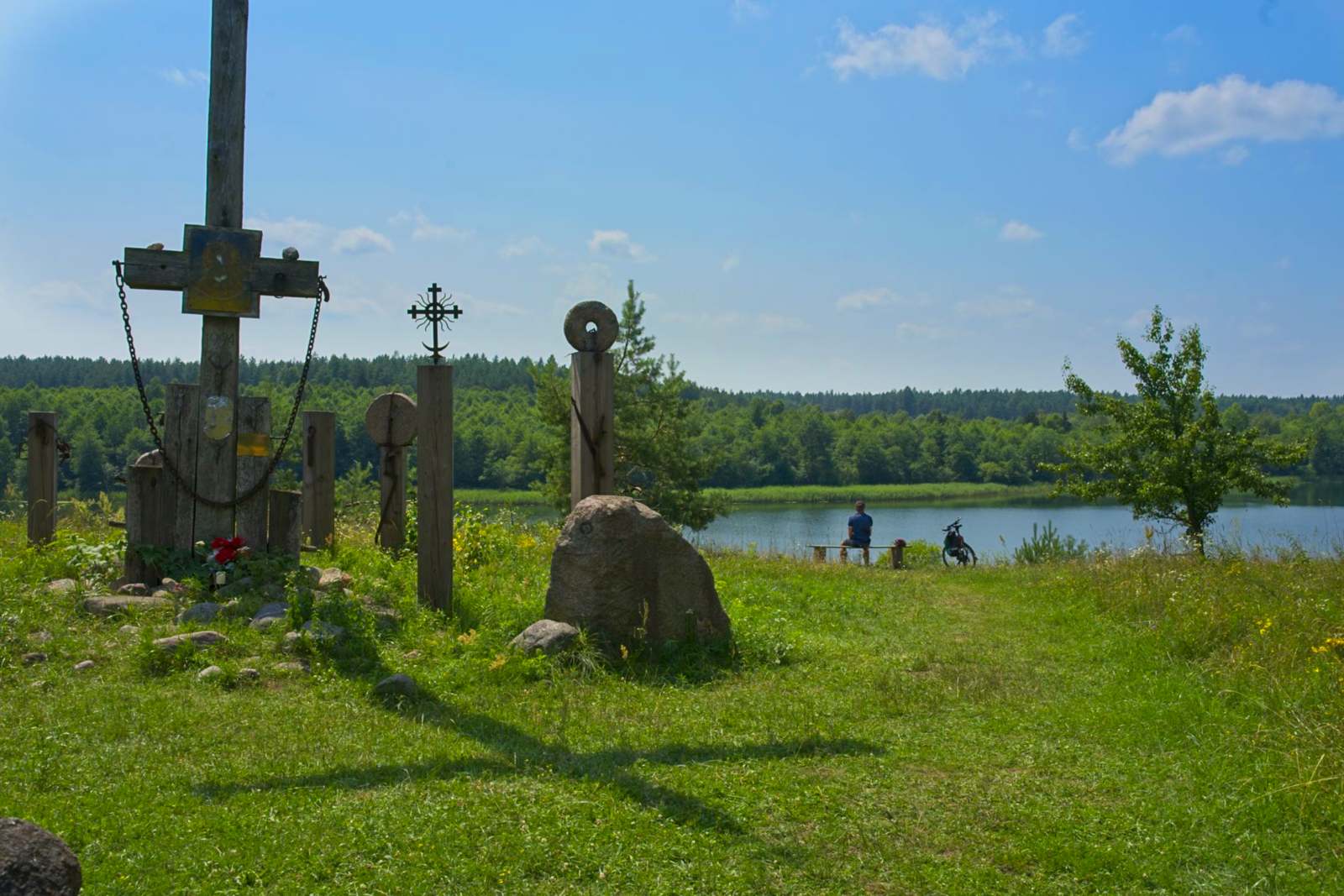 It is a memorial place in Czerwony Krzyż at Wigry Lake. There used to be a village, but almost all of the inhabitants have been killed for protecting insurgents. The artists: Gustaw Zemła and Zdzisław Jaroszek created a monument made of the cross and household equipment left by the murdered inhabitants: chains, scythes and so on. There is also a huge rock in front of the cross that looks like a place for the offerings.
This all reminds me of an offering place in Skellige, that you visit during the mission In the Heart of the Woods.
Story of Gaunter o'Dim and Olgierd von Everec
A story of these two gentlemen, presented in the expansion pack "Hearts of Stone", is based on a legend of Mr Twardowski, known also as Polish Faust.
Twardowski was an adventurer, who sold his soul to the devil in exchange for knowledge of dark magic. To secure his fragile situation, Twardowski added an extra clause into their contract. The devil could have taken his soul only when Twardowski was in Rome. However the devil outsmarted Polish man and approached him while he visited an inn of a name: Rzym (in English: Rome).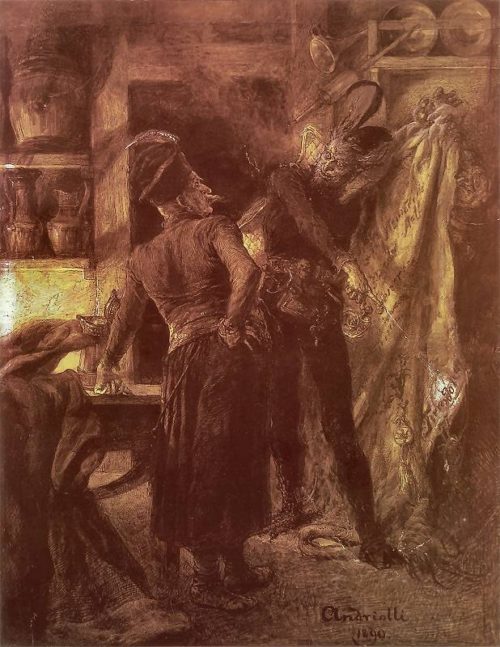 Twardowski and the devil by Michał Elwiro Andriolli – http://www.pinakoteka.zascianek.pl/Andriolli/Index.htm. Public domain, https://commons.wikimedia.org/w/index.php?curid=1482807
The Witcher's version of the story kept the traditional Polish way of depicting Twardowski. But also mixed it with another Polish protagonist – Kmicic. At least that's how I see him.
Olgierd von Everec dresses in line with Polish XVI-XVII century fashion. This is why he wears robes, characteristic for Polish noblemen, who in that time dressed in this slightly oriental way. This was completely different from the Western fashion, where at that time noblemen dressed more like Dandelion. Characteristic for that period is also Olgierd's weapon of choice (sabre) and of course classic haircut with shaved head sides. Actually the haircut is lately coming back to style in Poland.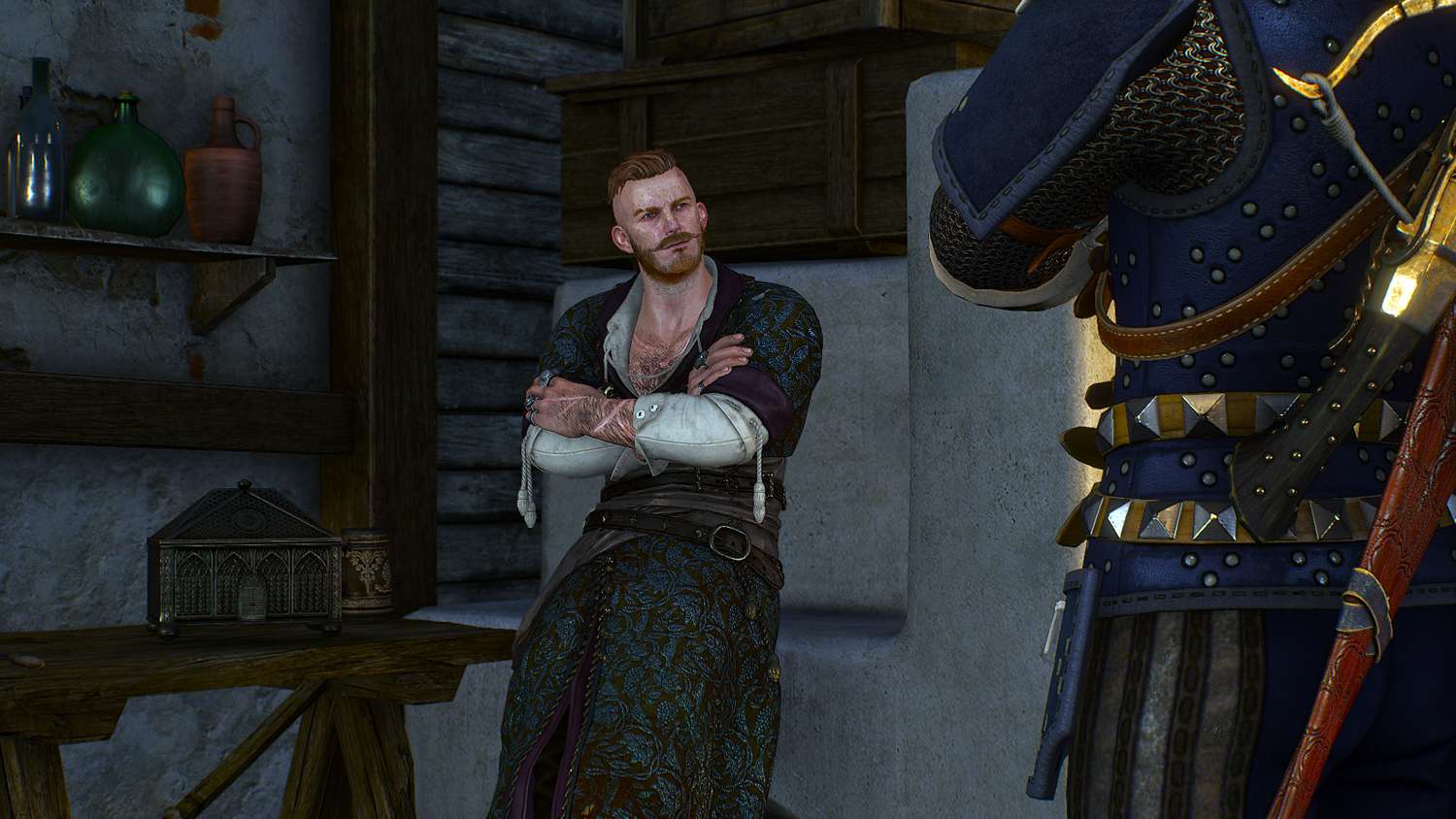 Screen from CD Projekt RED's "The Witcher Wild Hunt Heart of Stone" by Vollhov. Source: https://vollhov.deviantart.com/
Olgierd von Everec as Kmicic
Kmicic is a main character in XIX century novel "Potop" (Eng: "The Deluge") by Henryk Sienkiewicz. Basically he is almost like Olgierd. A great guy and companion who tends to hang out with bad company. Sometimes he burns a village to the ground, sometimes he kidnaps a lady (but only whe he really really fancy her). But all together he is a perfect lad to help you in a battle.
In the hit movie adaptation from 1974 Kmicic was a red headed guy with mustache who at one occassion wears a beautiful blue noble robes. Sounds familiar?
During the fight with Iris biggest fear in Hearts of Stone, Olgierd even uses variation of Kmicic's famous line: "Wiedźmina będą chować to i niebo płacze". In English it is: "A witcher soon will be buried. So the skies weep". Kmicic used this line in the movie when fighting the best fencer in Poland in a rain. But of course then when he refers to his opponent he doesn't say "a witcher", but "a colonel" .
Olgierd's soldiers call him "ataman" (not sure if it is the same in English version). Ataman is a word used by Ukrainian warriors in XVII century for chief captain. I would say it is another reference to Sienkiewicz's novels. "Potop" is a part of a book trilogy of Polish wars in XVII century: the one with Ukrainian Kozaks, the one with Swedes (Potop – where Kmicic is present as a character) and the next one with Turks.
A scene from movie adaptation of "Potop" where Kmicic uses his "skies weep" line
Wedding party in Bronowitz
Nothing in this game gave me more satisfaction than fighting with wooden fence rails at Bronowitz wedding. This is a type of thing that happens only when you are drunk, and usually at the village party. After all, only there you find plenty of fences with wooden rails at your disposal. This kind of a party, in which talking to the wrong girl might lead to a fight. is colloquially named "sztachoteka". But don't worry. This kind of fight doesn't really happen at weddings.
The whole premise of a village wedding in Bronowitz, was based both on a real story and a XX century drama "The Wedding" by Stanisław Wyspiański. It tells a one-night story of a wedding in Bronowice. The groom was a poet and the son of a university professor – Lucjan Rydel. The bride was a peasant girl – Jadwiga Mikołajczykówna. Today Bronowice is a part of Cracow, but at the beginning of the XX century, it was still a separate village.
Pellar and

Forefathers' Eve

on Fyke Isle
The character of Pellar is well known to Polish folk tradition. In the Polish version of The Witcher his name was Guślarz, which means – a sort of a village shaman. A man who knows his way around basic magic and herbalism. And who is also no novice when it comes to encounters with the dead.
The most famous depiction of Guślarz comes from XIX – century drama of Adam Mickiewicz "Dziady" (which is a Polish word for Forefather's Eve). "Dziady part II" told a story of a folk tradition of the same name.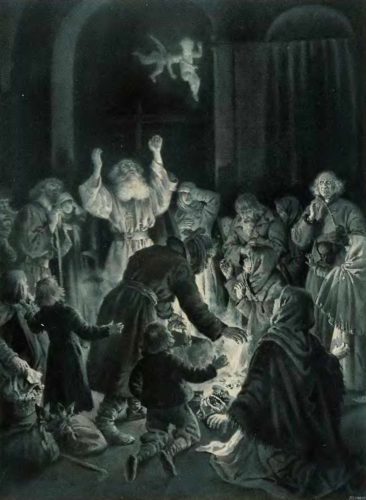 By Charles-Boris de Jankowski – File:Adam Mickiewicz – Dziady część I, II i IV.djvu. Public domain, https://commons.wikimedia.org/w/index.php?curid=57593864
Puropose of Dziady is to make contact with ghosts of dead relatives and friends in order to gain their support. The ritual is definitely very far from Catholic  but was deeply rooted in a folk tradition. Dziady took place twice a year, in the beginning of May and in the end of October (today All Sain't Day). It could be somehow compared to Halloween.
Nowadays nobody celebrate Dziady. However, my father still remembers the days when in eastern Poland people were trying to scare each other on the lat night of October, just like they do on Halloween.
Last but not least
The creators of the game state that probably not even one design or setting used in "The Witcher" was based on just one particular location. Therefore there are never ideal copies. However I hope that at least some of the places shown below were used as an inspiration for creation of this picturesque landscapes, castles, towns and villages, that fans from all over the world loves so much.