Warning
: Undefined array key 3745 in
/home/sisens/domains/planpoland.com/public_html/wp-content/plugins/easy-table-of-contents/includes/class.post.php
on line
265
Warning
: Undefined array key 3745 in
/home/sisens/domains/planpoland.com/public_html/wp-content/plugins/easy-table-of-contents/includes/class.post.php
on line
269
We know – most of you would like to visit some serious big Polish  cities before they will consider going to the countryside. Also, this is were everything is happening – concerts, festivals, business. At least it seems so from the outside. If you are traveling by plane, these Polish cities are responsible for your first impression of Poland. So here they are.
Warsaw
Our capital and the biggest city in Poland. Also, the biggest business hub. Comparing to Cracow, Warsaw might seem hard to like, but if you know where to look, you will probably fell in love with it. Just keep in mind one rule – come to Warsaw in summer – this is the best time to visit.
What to do in Warsaw
Best places to visit are definetely beaches and coast along Vistula river (voted one of the best 10 city beaches or riversides in Europe by the Guardian!). If during your summer visit you wonder where all the people go – they are at the beach!
Check also our parks. Pola Mokotowskie, Park Skaryszewski, Łazienki Royal Garden  – Warsaw is very green and local people love to spend their free time outside.
The most touristic place is the Old Town. Which in fact is not that old, as it had to be completely rebuilt after WWII. However, it is still one of the most beautiful parts of Warsaw.
As fans of science centers we cannot forget about Copernicus Science Centre. If you have a kid and you wonder how to dazzle them, there's a place for you. There are dozens of experiments to make and devices to use.
And during the summer season attend free Chopin concerts in Łazienki Royal Garden (every Sunday). Also, check our list of 70 Things to do in Warsaw.
Jazz festivals in Warsaw
If you are interested in jazz music, you should visit Warsaw during Jazz na Starówce (Jazz on Old Town) or Jazz Jamboree.
Jazz na Starówce takes place from July till the end of August and it is a free event. Every week anyone can attend free jazz concerts happening at the heart of Warsaw Old Town. The scene is placed outside and no booking is required.
Jazz Jamboree on the other hand is the one of the oldest and the biggest jazz festival in Europe. First time was in 1958 when it was organized in a student club Hybrydy. Back then it was called Jazz 58. Since then the event changed a lot. It is now a very prestigious festival that takes place in big concert halls such as Congress Hall in Palace of Science and Culture.
Warsaw's  museums
If you are interested in a troubled history of Warsaw don't miss Museum of Warsaw Uprising and many other modern facilities. You can also choose from the wide variety of city walks with local guides. Nowadays they are available in almost any language.
Fans of Chopin's music will also not be disappointed. Beside free concerts in Royal Gardens you can learn more about Poland's greatest pianist at Chopin's Museum.
Closest airports – Warsaw Chopin Airport (so called Okęcie, located in the city center) and Modlin (40 km from city center)
Cracow
Cracow is the second biggest city in Poland, but doesn't seem like that. Especially since most of its population lives very far from the city center. If you walk for an hour west from the Main Square, you will find yourself in the idyllic scenery that seems more like a Lesser Poland village than a main city. Cracow is green, full of students (who lives mainly close to the city center) and entertaining.
With its magnificent Main Square and gothic St. Mary's Basilica, Jewish District Kazimierz and Castle on Wawel hill, it is one of the most popular touristic destinations in Poland. Closeness to Tatry mountains makes it also a perfect starting point for discovering the southern Poland.
What to do in Cracow
Even if you are alternative tourist, you shouldn't even think about crossing out Main Square from your list. Full of colorful brickhouses and stunning architecture, it is a favourite meeting point of both tourists and locals. You will find here famous Sukiennice and St. Mary's Basilica.
It is quite a good spot for souvenir shoping, especially during Christmas market season. This is when many local hand-crafts show their works in the little booths outside of Sukiennice.
Check also Jewish District Kazimierz. Visit Shindler's Factory (book in advance). And don't forget to try traditional Polish fast food zapiekanka at famous minibar: Endzior at Plac Nowy. Then try some craft beer at Omerta at Kupa. After that get lost in the narrow streets of Kazimierz.
In the afternoon take a walk around Vistula banks. Start from bridge called Kładka Ojca Bernatka and go up north. On the right you will pass Kościół na Skałce and then must see castle on Wawel hill. On the other side of the river you will see modern architecture of Manggha – Museum of Art and Technic.
Mystical Cracow
Cracow is full of mysteries. It is said that one of the points on Wawel hill emanates powerful spiritual energy. "(It) is said to be one of a few select places of immense power on Earth" (Wikipedia) – called chakra place.
There are also very interesting artificial grave-hills (called tumuluses) located around the city, some of which were built in the prehistoric times. They are perfect hiking destinations. And if you are a fan of discovering city by foot you should take a long walk to the top of Kosciuszko Mound.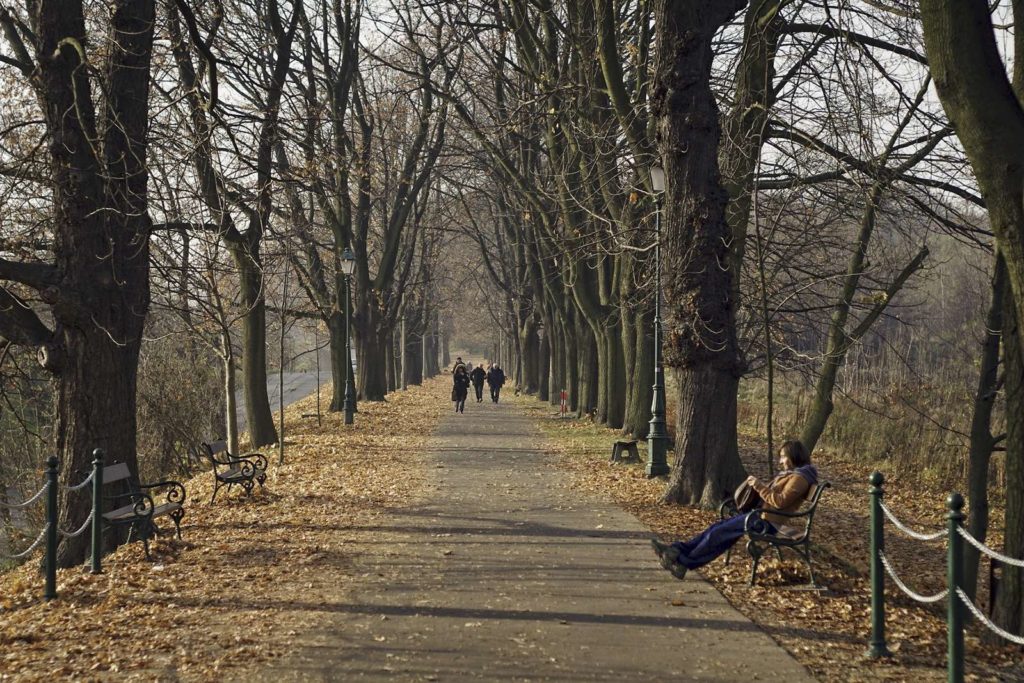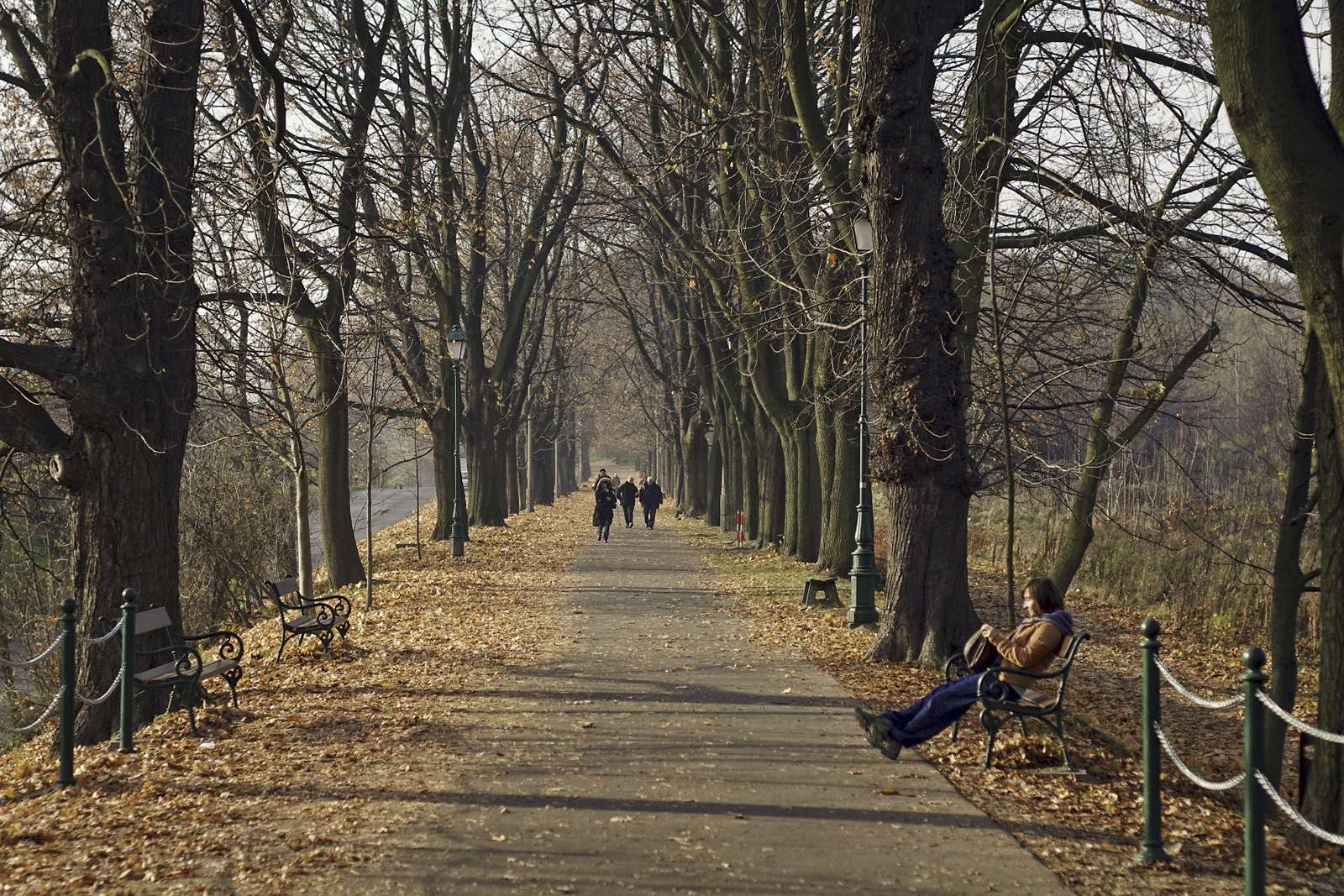 Cracow vs Warsaw
Now it is time for some trivia. It is not a secret that people from Cracow doesn't really like people from Warsaw. It is just a common knowledge, so don't be surprised with their mutual skepticism. The atmosphere in each city is completely different, Warsaw being faster, more modern, business oriented and liberal. And Cracow being more laid back (because of the students) but at the same time more conservative (the paradoxes!).
Closest airport: Cracow Airport  (approx from from . 14 km from city center)

Wroclaw
Wroclaw (Wrocław) is a great example of an urban cultural mix. It is perfect touristic destination – historic buildings remembering the medieval times merged with modern museums and science centers. The jewel in the crown is the most modern ZOO in Poland. Not to mention over 300 dwarves that live there – in a form of little statutes left all over the city.
Wrocław is sometimes called the city of 100 bridges, but in fact there are 130 of them! However, it is probably underestimation as if you count train bridges, footbridges and so on you will find even greater number. Before WWII there were over 300 bridges and footbridges.
Long time no see – history of Wroclaw
What makes Wrocław special? It became part of Poland not that long ago. Before the end of the WWII these lands  (called Silesia) belonged to Germany. And even before that, it Silesia consisted of many industrialized and trade oriented duchies, which usually satellite some of the more powerful monarchies such as Poland or Holy Roman Empire. Cultural and national mix made Wrocław flourish.
It is a shame that today we cannot appreciate the full beauty of the previous municipal architecture as during WWII the city was turned into a closed military fortress' to be defended from the advancing Soviet army.
What to do in Wroclaw
If you are there don't miss these picturesque spots
Main Square – we know it is trivial, but this is a must see starting point of your trip through the city. Check colorful brick houses and look for your very first dwarf.  If you are a fan of beer, check a pub in the cellar of XIX- century Town Hall. The place is called Spiż and they serve excellent craft product. When you are already here take a walk to Stare Jatki, which used to be a street dedicated to butchers. Today it is full of small cafes and art galleries.
Hala Stulecia – is one of the most important buildings in Wroclaw. If there is a significant event taking place in Wroclaw – like a national volleyball team game or a big concert – it will be held at Hala Stulecia. When built in 1911 it was a super modern facility and  even today it is impressive.
Tumski Bridge and the islands on the river – Since there are so many bridges in Wroclaw, you have to check at least some of them, and Tumski is one of the oldest. Full of locks left there by lovers is one of the most visited and photographed places in Wrocław. Tumski Bridge connects the islands with… an ex-island – Ostrów Tumski (Ostrow means "an island"). Go there before the sunset and check if you can spot a man in a black cape and a bowler hat, who lights up 90 Wrocław's gas lanterns.
Wroclaw's ZOO is considered the most modern in Poland. With its recently opened Africarium it becomed the must-visit place for           families from all over the country.
If you are already in Wrocław, don't miss the opportunity to go further south as the mountains there are beautiful and full of mysteries, with Complex Riese and castle Książ to mention the least (read more).
Closest airport: Wrocław airport

Poznan
Poznan was always a little bit different, of course a little bit more western comparing to the cities from Austrian and Russian occupation zone (in the end of XVIII century Poland ceased to exist for a period of 123 years). People from Poznan are said to be very meticulous, well-organized and careful with money.
They are also very proud of the events that started in the end of December 1918. It was called Greater Poland Uprising and was the only one in Polish history of fight for independence that ended with victory.
If you are looking for a place to relax, visit Malta. And we are not talking about an island but a city lake. You will find there not only perfect facilities for chilling that includes aquapark, baths, bike paths and lots of green space.
Art in Poznan
Today Poznan is not only modern but also full of art. Check Old Browar – a shopping mall mixed with art gallery. This project was an investment of the richest Polish woman Grażyna Kulczyk, who is not only a businesswoman, but also an art lover.
Every year Poznan hosts one of the biggest international theatre festivals in Eastern Europe – Malta Festival.
Poznan was also home of one of the most extraordinary siblings in Polish literature – Stanisław Barańczak and Małgorzata Musierowicz.
Closest airport: Poznań Airport  (approx. 7 km from city centr) and  Warsaw Chopin Airport (in Warsaw)
Katowice
It is a center of the most industrialized part of Poland, not yet discovered by the wider audience. However, if you are interested in something different than beaches and drinks, this might be a place for you really alternative vacation.
Coal mine tradition
From the touristic point of you, coming to Katowice has sense only if you are interested in the specific kind of attractions – old mines. If you are there don't miss Guido Coal Mine which is not only open for visiting, but is also a genuine concert hall.
You should also take some time to spend a day at Silesia Museum. The architecture of the Musuem is spectacular so don't miss it if you are a fan of design and form. The Museum itself is a place where you can learn about the history of Silesia and dive deep into subject of Polish art.
Nikiszowiec and Art Naif Festival
One of a kind attractions is also Nikiszowiec, a 100 years old miners quarter. Visiting Nikiszowiec might be compared to visiting Boca in Buenos Aires. The placed is troubled by unemployment and other social problems connected with changes of industrial market. After fell of comunism many local factories and mines went bankrupt which radically changed the situation of Silesian workers, including citizens of Nikiszowiec.
If you are interested in getting to know Nikiszowiec, visit it in summer during international Art Naif Festival. It promotes naive arts. The events of the festival take place at Galeria Szyb Wilson. One of the elements of the festival is ArtJarmark, which is a street market with plein air painting, concerts and games. ArtJarmark takes place in Nikiszowiec.
Music in Katowice
For yeard Katowice where unofficial capital of Polish concerts. The reason was simple – they had Spodek. Spodek serves many purposes – it is a sport hall and auditorium. When in 1987 Metallica came to Poland, this is were they were performing. Then it hosted Deep Purple, Jean Michele Jarre, Alice in Chains and many others. It was a place where you could see your idols.
However today Katowice is a a host of a different great music event.  OFF Festival dedicated to alternative music is organized there by one of the most influential vocalists of Polish music scene – Artur Rojek
Closest airport: Katowice airport in Pyrzowice (approx. 35 km from city center)
Lodz
Lodz (Łódź) used to be a city of opportunity. The capital of Polish manufactures and so called light industry.  It was our little New York, where "I had nothing, you had nothing, so we had exactly enough to start a factory" (said the most famous line from a book and a movie "Ziemia Obiecna" (The Promised Land)).
The history of the city really started in XIX century. Within less than the century Lodz grow from the town of 800 people (in 1820) to metropoly of 120 thousand in 60 years! It quickly become city where Polish, Jewish and German traders lived like princes.
You can still visit their palaces as well as old manufatures and synagogues. Most of them have their best time behind them. Both WWII and fell of communism turned the city of opportunity into the center of unemployment.
Now it is definitely a place with its own characteristic, with a little bit darker atmosphere. Which is sort of inspiration for great artist.  It is worth knowing that it is one of the favourite places of the director of Twin Peaks series – David Lynch. He even shot here a movie "Inland Empire".
What to see in Lodz
Piotrkowska Street is the most famous place in the city. As you may noticed Lodz doesn't have a Main Square or other central municipal point. So the central point of the city become this street.
It is full of sophisticated brickhouses of non or all styles. They were created in the very eclectic style, which makes the architecture of Piotrkowska one of the kind in the whole world!
Today the street is of course full of restaurants, clubs and shop.
Trader's city
If you are in Lodz don't miss Palace of Izrael Poznanski. Poznanski was one of the richest traders of XIX century Lodz, called The King of Cotton. The legend says that during construction of the palace, Poznanski asked Russian Emperor if he can decorate the floor with Russian ruble. The Emperor is said to answer: "Yes, but only if you put them in upright position".
After the Palace, check the empire. Poznanski's old manufacture was turned into the cultural and shopping centre called… Manufaktura. You will find there cinemas, shops, museums, galleries.
After that go for a walk around Księzy Mlyn – the city quarter of female workers of fibre factories (pl: włókniarki). It is considere one of the most beautiful parts of Lodz, full of cobbled streets and old brick houses. And of course, it is still residented.
Film industry in Lodz
During communism, Lodz become the capital of Polish movie insudtry. It has internationaly reknown movie school, museum of cinematography and "Alley of Stars" at Piotrkowska. As a cradle of the best Polish directors, Lodz was immortalized in many brilliant movies. Kieslowski, Polański, Skolimowski, Koterski… – they all started in Lodz.
If you are here visit Se-Ma-For – a museum of animation movies. You can visit it and learn about the history of movies or signed up for movie workshops.