Warning
: Undefined array key 3740 in
/home/sisens/domains/planpoland.com/public_html/wp-content/plugins/easy-table-of-contents/includes/class.post.php
on line
265
Warning
: Undefined array key 3740 in
/home/sisens/domains/planpoland.com/public_html/wp-content/plugins/easy-table-of-contents/includes/class.post.php
on line
269
We have to be honest – we love small Polish towns and will always put them first before the big cities. Our charming villages and towns were able to sustain their original beauty, when the rest of the country turn its face to concrete. You will find here fresher air, infinite horizon, beautiful gardens, nature at the tip of your fingers. It is also a place where folk traditions are still alive.
So if it sounds appealing to you, definitely visit:
Supraśl

Supraśl is a gem hidden in the vast forests of Puszcza Knyszyńska, east from Białystok. It is full of classic wooden houses which look like embodiment of summer holidays. There is also an atmospheric town square where you will get souvenirs, huge ice creams and sękacz (traditional eastern cake – you should try!). Supraśl is located on the bank of the river of the same name as the town. If you are looking for a refreshment take a slow walk along the boulevards that goes along the river. Maybe even take a swimming suit with you.
If you are already there don't miss palace of Buchholtz family and an Orthodox monastery with a famous museum of icons.
When to visit: if you want to enjoy green scenery, visit Supraśl between spring and autumn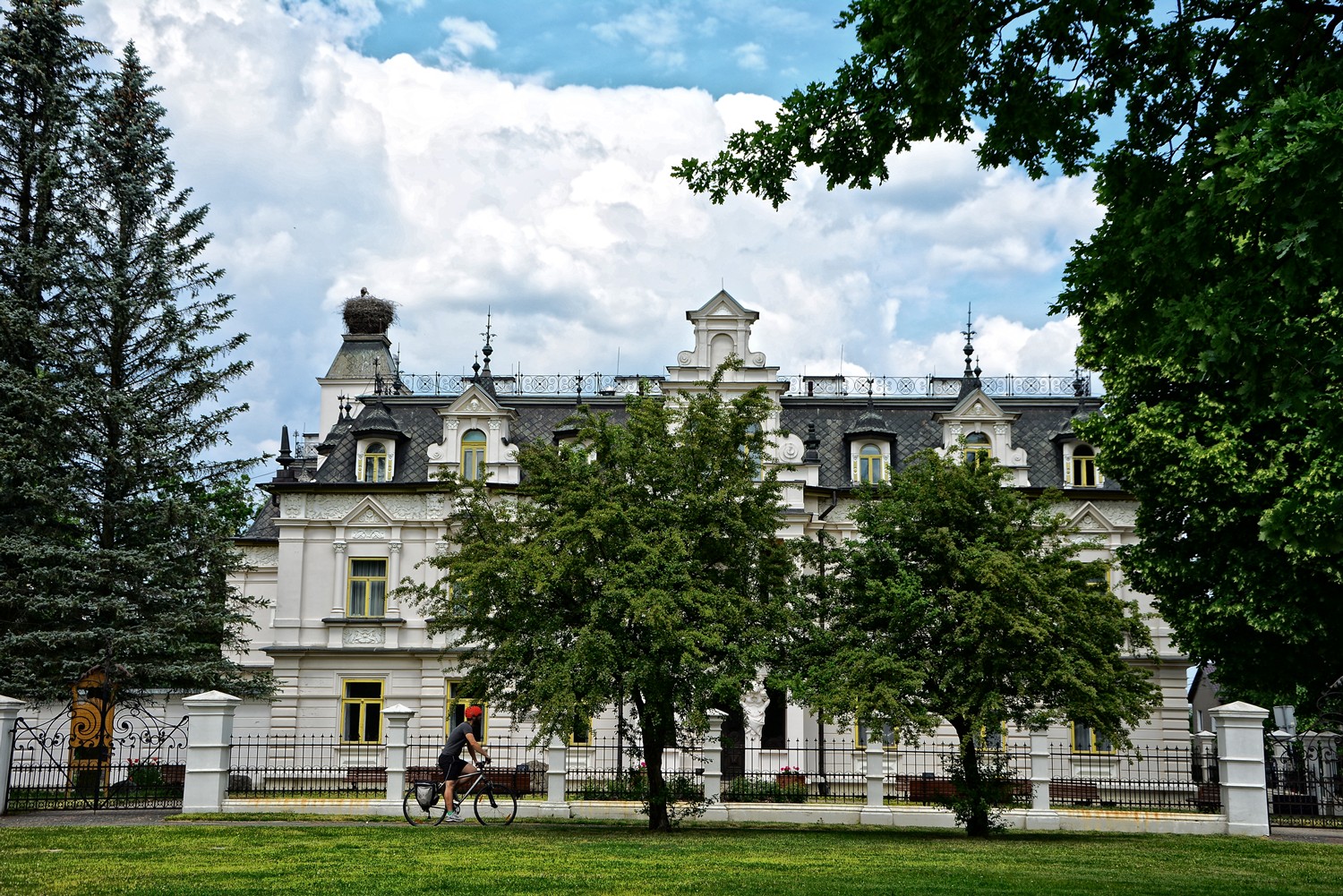 Zwierzyniec
Another fairy tale place on our list. Just imagine a town with a scenic little church located on an island, situated in the middle of green forest. Take walk around and reserve some time to observe horses living in the wild – you can take a good look from the observation deck. There is also something for fans of a good beer – local brewery Zwierzyniec. You can try their crafts in a small pub at the entrance.

The name of the town means: the place of animals. Situated at the banks of river Wieprz (which means: a Hog) is one of the most popular touristic destinations in Roztocze. Perfect for hikers, bikers (GreenVelo) and kayakers.
When to visit: from spring to autumn
Kruszyniany
Not that far from Supraśl, almost at the border with Belarus, there is a tiny village, which recently gains more and more popularity. Kruszyniany are so popular thanks to Tatars' heritage and magnificent location.
Today Tatars are descendants of one of Muslims militaristic nomad tribes which join Genghis Khan during the rise of his Empire. After its fall, Tatars  build their own countries. Over 300 ago Polish king Jan III Sobieski decided to include Tatars warriors in his army and gave them a right to settle in Podlasie. One of the places of their settlement is Kruszyniany.
Today, in this tranquil place, you can find old mosques and cemeteries and also try delicious Tatars' cuisine. Not to mention thousands of lupin growing all around the village.
When to visit: in summer, especially in June and beginning of July, when local roads, fields and forests are full of blooming lupin
Kazimierz Dolny
This place is mentioned in every single one guidebook about Poland that was ever published. And it happens for a reason. Kazimierz is just one of these hip places that won a genetic lottery. With its mix of art, culture, history and beautiful location is a number one weekend destination.
Historically Kazimierz was a trade hub. Jewish and Polish traders made this city flourish. Their colorful brick houses – symbols of the citizen's status – are the jewels of town's main square. If we add that the town is located on hills and is surrounded by the system of Tolkienish gorges, you will know why this place is the most fashionable location for a summer house.
When to visit – it is worth to come here any time of year, however if you don't like crowds avoid warm weekends and festival time
You will find more our recommendations for your trip to Poland in the posts about main Polish cities and Polish national parks.