Warning
: Undefined array key 5938 in
/home/sisens/domains/planpoland.com/public_html/wp-content/plugins/easy-table-of-contents/includes/class.post.php
on line
265
Warning
: Undefined array key 5938 in
/home/sisens/domains/planpoland.com/public_html/wp-content/plugins/easy-table-of-contents/includes/class.post.php
on line
269
There are also almost 30 dog runs in Warsaw. The biggest we put on our  map together with all the other places we write about in this post.
But most of these dog runs are very small.
If you are looking for a place where your pet can have some fun, get tired or play with some other dogs, here's our list.
Where to walk your dog in Warsaw – map
Pole Mokotowskie
Pole Mokotowskie is the most popular place to walk your dog. The most popular spot to just let your pet go is a meadow behind a National Library. In summer dogs can also enjoy baths in the fontain.
If you would like to school your dog, there are a few trainers who have their classes in Pole Mokotowskie park.
How to get to Pole Mokotowskie
Take a metro or a bus/tram (Pole Mokotowskie stop).
There is also a small parking place in the park. But on warm day it is always full.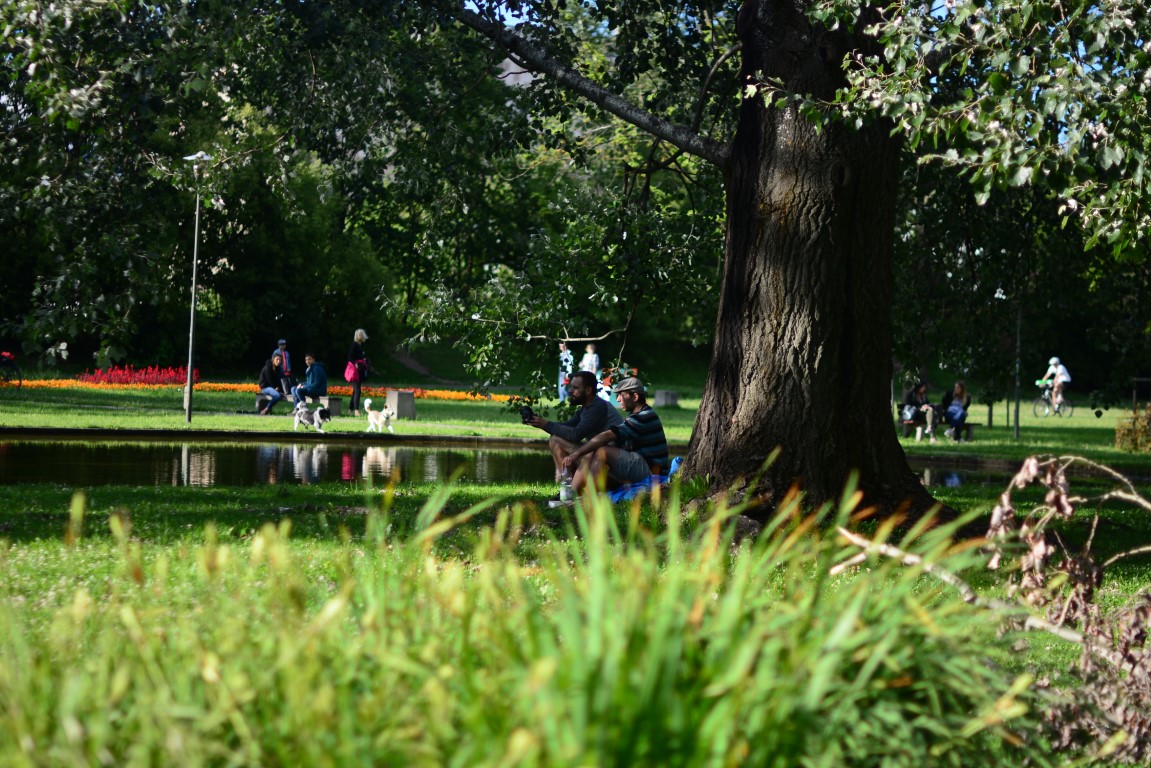 Other dog friendly parks in Warsaw
In Poland it is always legal to walk your dog in a park. Unless of course tha park is a national park, nature reserve or … a museum (check what we write about Łazienki Royal Gardens below).
So if you are lucky to live somewhere near these parks, take your dog there:
Szczęśliwice park
Skaryszewski park
Park Edwarda Szymańskiego
Morskie Oko/Promenada
Park Dreszera
Park Józefa Sowińskiego
Sielce
Remember that you cannot walk your dog in Łazienki Royal Gardens. It is considered a museum. There are other places of a similar nature. For example in Park Powstańców Warszawy in Wola you can walk your dog, but only on a leash.
Remember that you cannot walk your dog in Łazienki Royal Gardens. It is considered a museum. There are other places of a similar nature. For example in Park Powstańców Warszawy in Wola you can walk your dog, but only on a leash.
Beaches at Vistula river
Fortunatelly, there are many nice beaches along Vistula river that are perfect for walking your dog. The most popular are a beach near Poniatowski Bridge (opposite the national stadium), Wilanów (Zawady) and beaches outside of Warsaw. For example Ciszyca.
How to get to Vistula beaches
Poniatowski Bridge – by tram/bus (Rondo Waszyngtona) or metro (Stadion Narodowy)
Zawady – by bus or car
Ciszyca – by car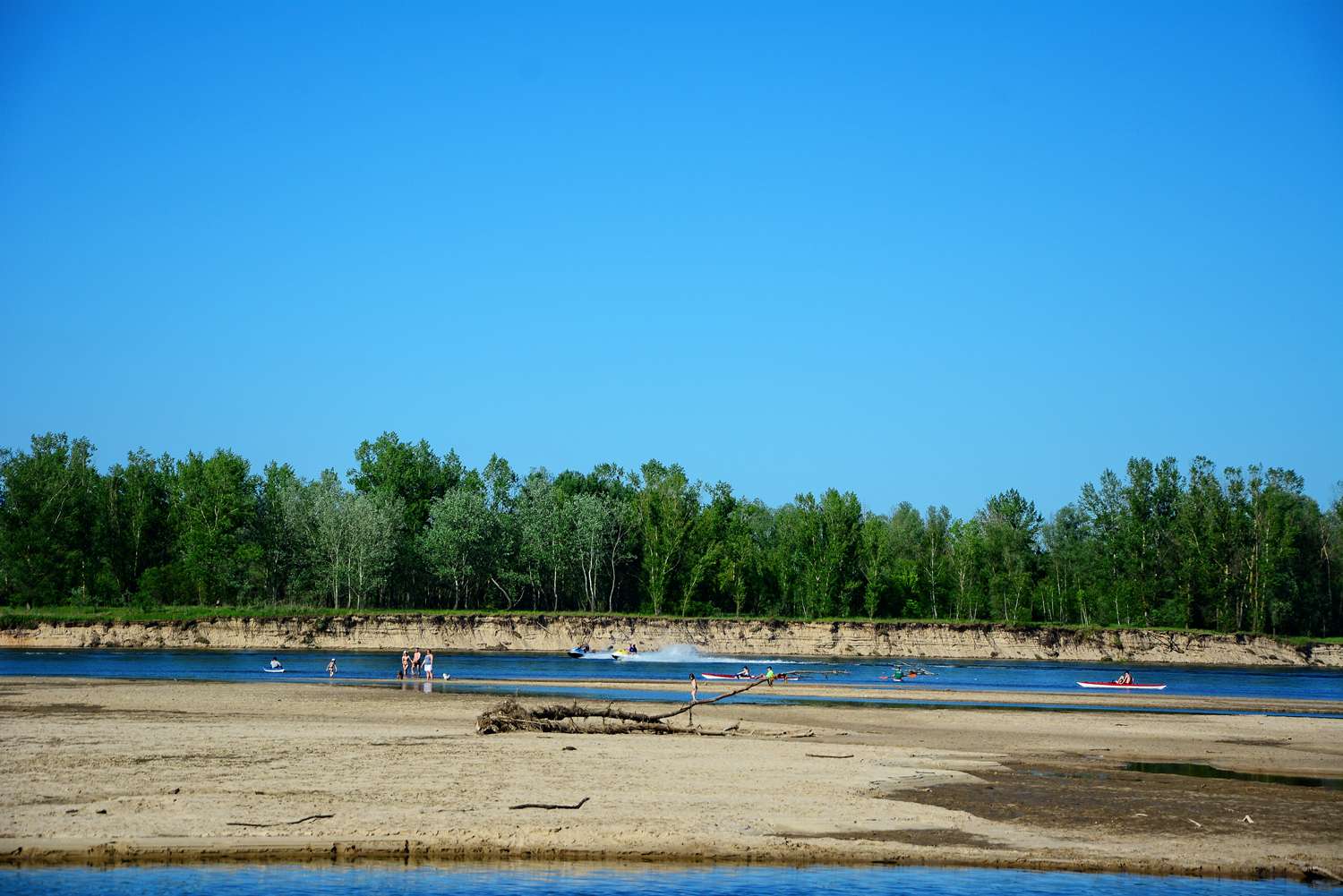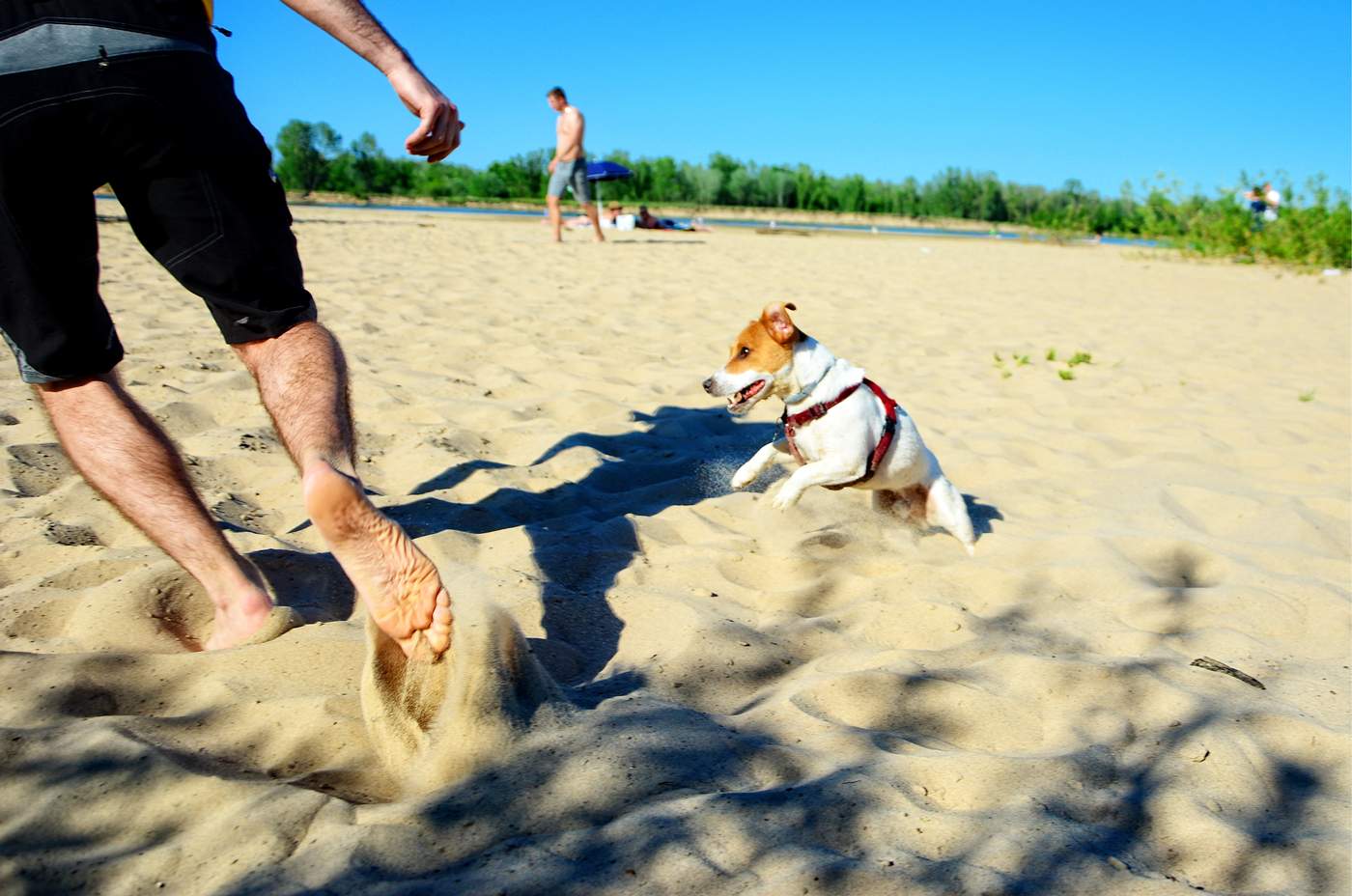 Jezioro Zegrzyńskie – Bug's estuary
If you have at least few hours on your hands, go to Bug's estuary. Leave your car on a small parking just right after a bridge between Serock and Łacha and start your walk towards Bug river. It is a very nice and deserted piece of land where your dog can run like there is no tomorrow.
How to get there
As we mentioned the easiest way is to drive with a car to Łacha and start walking from there toward Bug estuary.
Mazowiecki Park Krajobrazowy
This is probably the best place to visit with your dog, if you are hungry for a really long walk and your dog just can't stand walking on a leash. The forests close to Otwock are vast and beautiful. And on the top of that you can visit some historic sites there, like bunkers.
How to get to Mazowiecki Park Krajobrazowy
If you travel with public transport, take a train for example from Central Train Station – S1. Get off at Otwock station and from there take a walk to the forest edge.
However, if you have a car, drive until Czarne Jeziorka or any other place that is a little bit further from Otwock.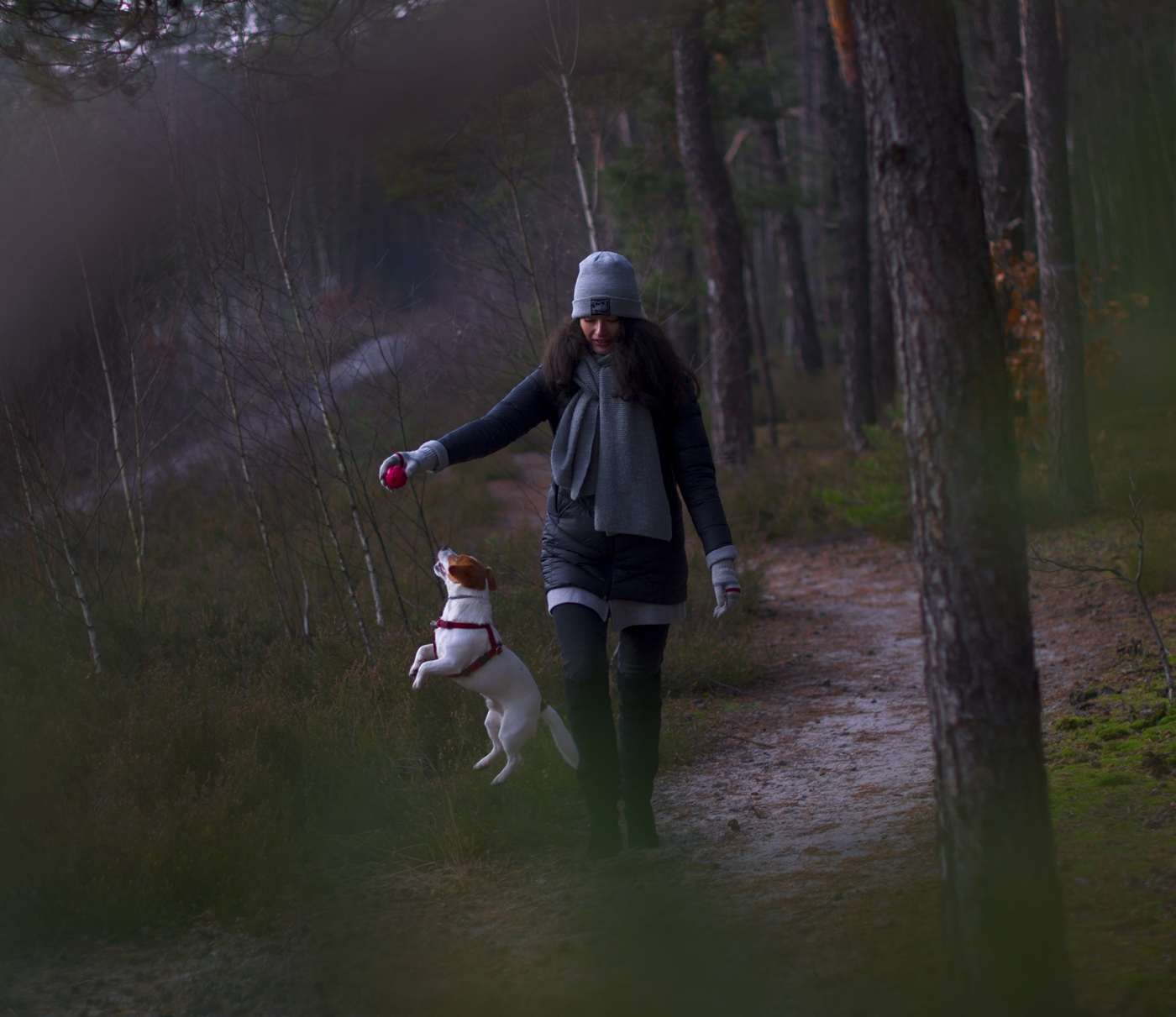 Podkowa Leśna
Podkowa Leśna is a garden city. Located in the middle of the forest and full of beautiful villas, it is one of the most tranquil places around Warsaw.
Go there in autumn, when the trees turn yellow and red, and walk your dog in Las Młochowski (Młochowski Forest).
How to get to Podkowa Leśna
You can get there with a car or a local train – start from the station Warszawa Śródmieści WKD (WKD).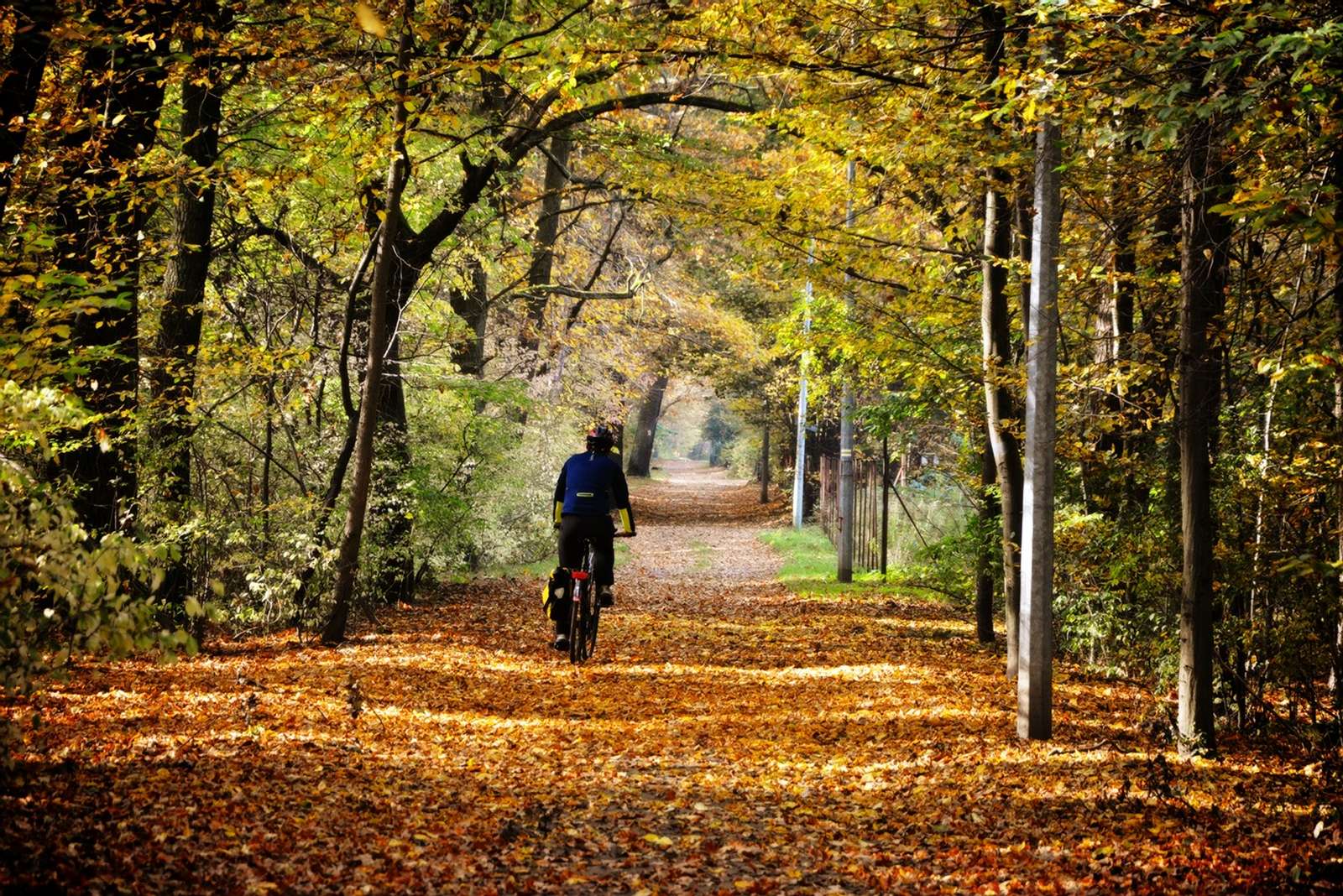 Walking your dog in Chojnowski Ecological Park
If you live near Kontancin-Jeziorna, you can walk your dog for example in Chojnowski Park Krajobrazowy. It is a vast forest. And of course it is a nature reserve. So you should walk your dog on a leash and muzzled.
How to get to Chojnowski Ecological Park
Drive your car to Konstancin and walk from there. You can also leave your car on a small parking in Słomczyn or Borowina.
Walking your dog in Kampinos National Park
Kampinos is the national park closest to Warsaw – you can get there with a public transport. Remember that you can walk your dog there only if it is on a short leash.
How to get to Kampinos National Park
Drive your car to Truskaw or Łominaki. And if you would like to get further away from Warsaw, for example small town Kampinos.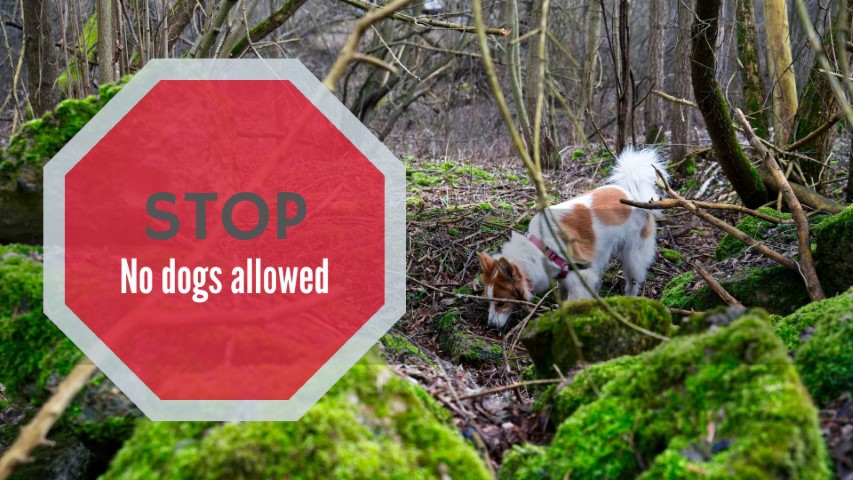 Where you cannot walk your dog in Warsaw
Warning!
You will soon find out that there are many beautiful forests around Warsaw. But many of them are national parks or nature reserves. So the nature there is protected and it is not allowed to walk your dog there even if it has a leash and a muzzle.
Locals oppose this rules or simple break it. But be warned. You can be fined if you are walking your dog in these places:
Lasek Kabacki
Lasek Bielański
Olszynka Grochowska
Łosiowe Błota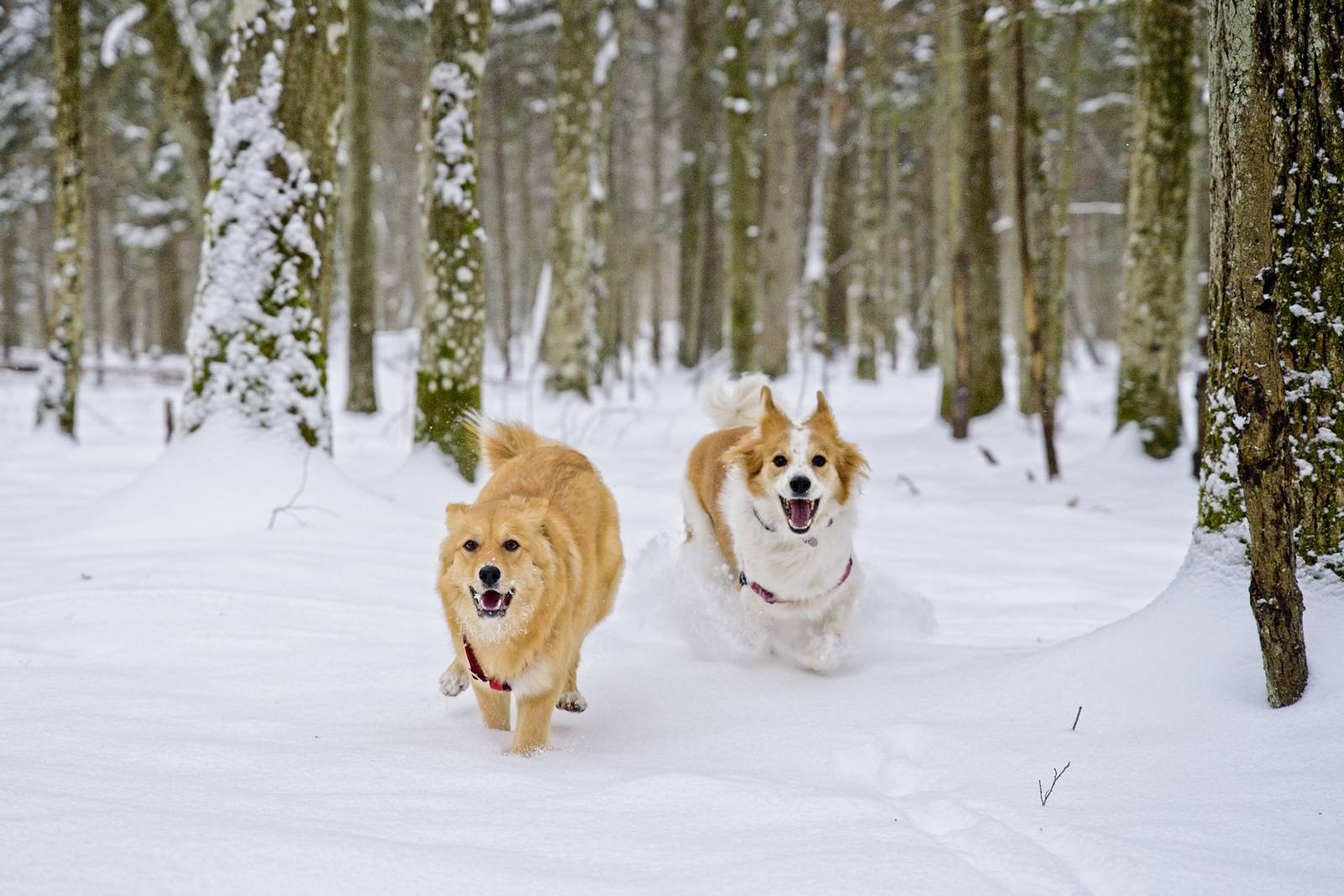 What to remember
It is very important to realize that in Poland we have a huge number of ticks. As they transmit diseases that are very dangerous to you and your dog, it is essential to first take care of the proper protection. Visit a vet to get a prescription for special drops of pills or use a protective collar. It should stop ticks from bitting your dog. If they try – they die.
To protect yourself wear long trousers. The lighter color the better. This way you can spot them from the distance on your body.
Tick season in Poland
In recent years we observe more and more ticks. In early spring and autumn they are especially active. If you walk your dog in March, you most probably find 20-30 of them on your dog.
The ticks inhabitet mostly high grass. You can find them also in forests, but their number is much smaller there.
What if you find a tick
If you find a tick on your body, you can try to remove it. There are special tweezers in drogery shops andpharmacis. If you don't know how to do it, contact a doctor. If the tick was sucking on for less than 24 hours, you are probably good and no disease was transmitted. However contact your doctor and check your body to find out if an eyrthema appears there.
The most feared disease transmitted by ticks is borelioza.