Warning
: Undefined array key 4878 in
/home/sisens/domains/planpoland.com/public_html/wp-content/plugins/easy-table-of-contents/includes/class.post.php
on line
265
Warning
: Undefined array key 4878 in
/home/sisens/domains/planpoland.com/public_html/wp-content/plugins/easy-table-of-contents/includes/class.post.php
on line
269
We believe that Wrocław is a capital of the most beautiful part of Poland. You will find here spectacular mountains, valleys full of colorful cities, historical landmarks and secrets of Nazi Germany. Castles are simply everywhere.
Check what we recommend you to see while you're there. These places are perfect for a one day trip outside of Wrocław.
Chapel of Skulls in Czeremna
A unique place on Polish map. A burial place of its own kind that was built after the religious wars of XVII century. As it was nearly impossible to properly bury people (the land in the mountains is thin and due to the war and famine the body count was huge), local priest decided to built an ossuarium. Today you can visit it in Czeremna at the local cemetry.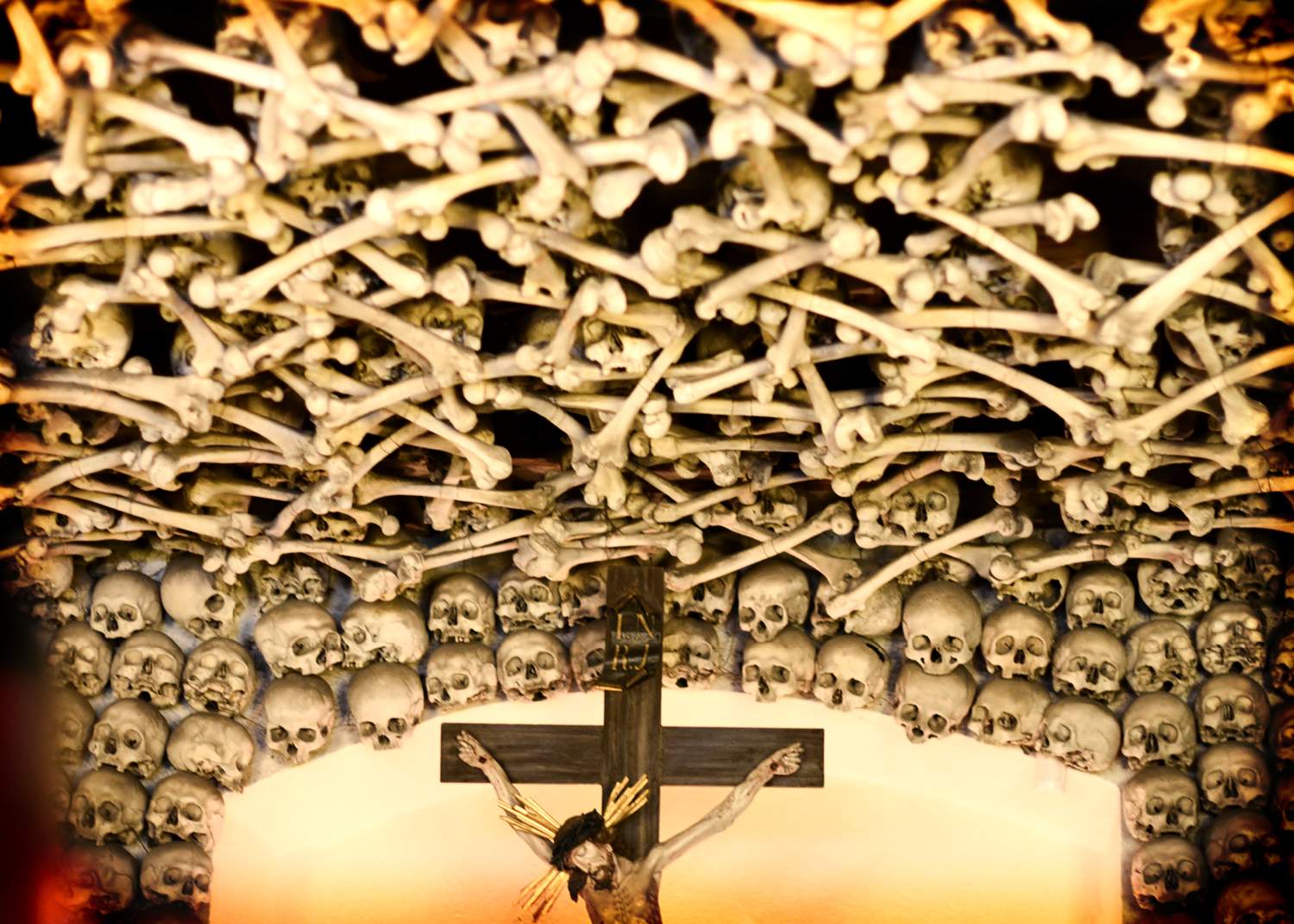 Bear's Cave – Jaskinia Niedzwiedzia
The biggest cave in Poland is located two hours drive from the center of Wrocław. You can either visit it in a regular way, or book an extreme tour with speleologist. With him you will explore the lower parts of the cave, where you will have get on your four or even crawl to pass through narrow passages. It is definetely not an option for giants.
More information, unfortunately only in Polish, you will find here.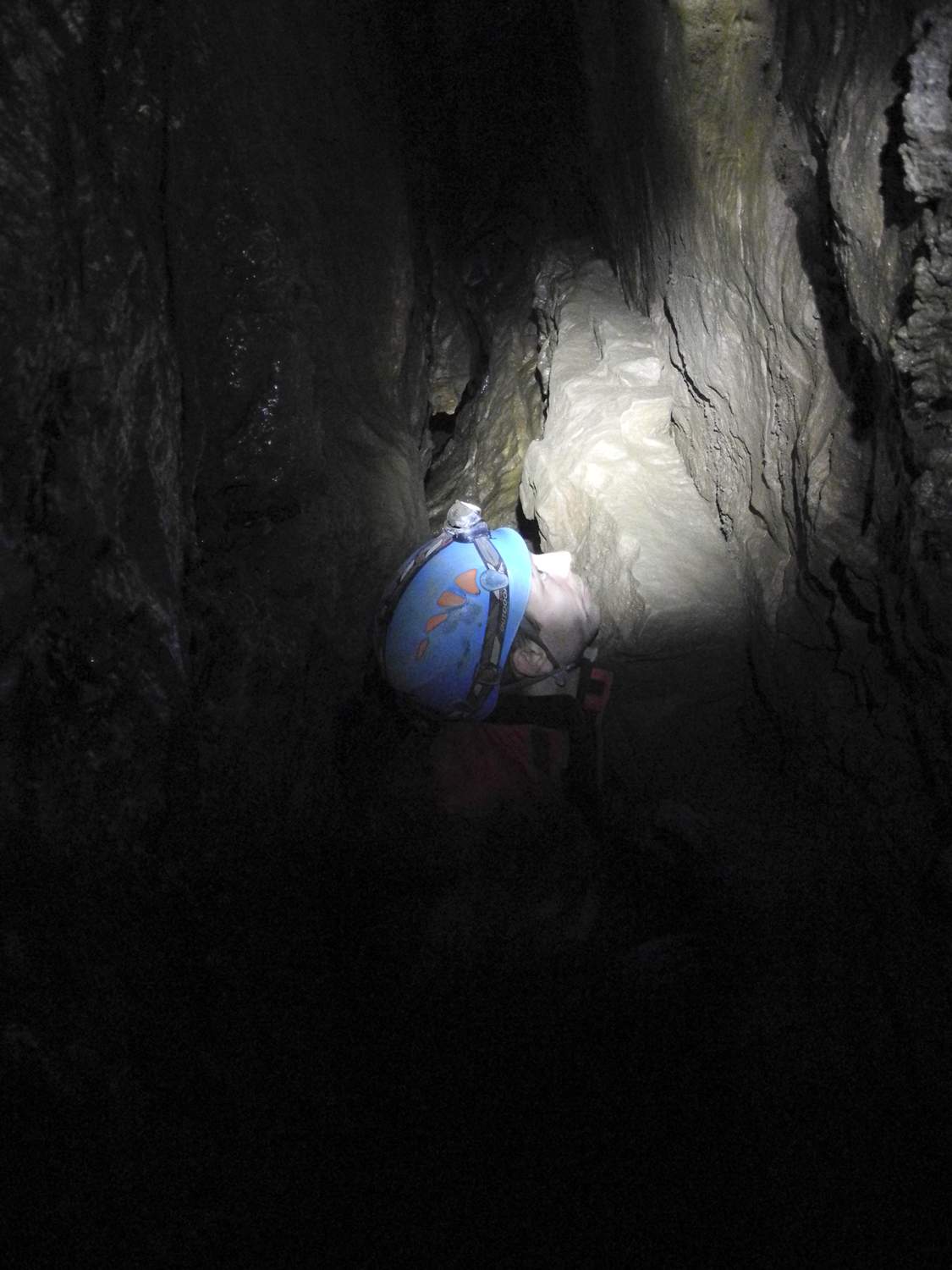 Castle Książ
This is probably the most picturesquely located castle in Poland. Situated on a top of the hill in the middle of the old forest looks like taken straight from a fairy tale or a story about raubitters.
All the necessary information about sightseeing you will find here . You should probably visit it outside of long weekends, as it is then swormed with tourists.
Kolorowe Jeziorka – Colorful Lakelets
In Rudawy Janowickie you will find beautiful nature reserve hidden south from little village Wrześciowice. The old piryte mine were flooded and gained colors which are out of this world.
Better visit in the morning or outside of long weekends.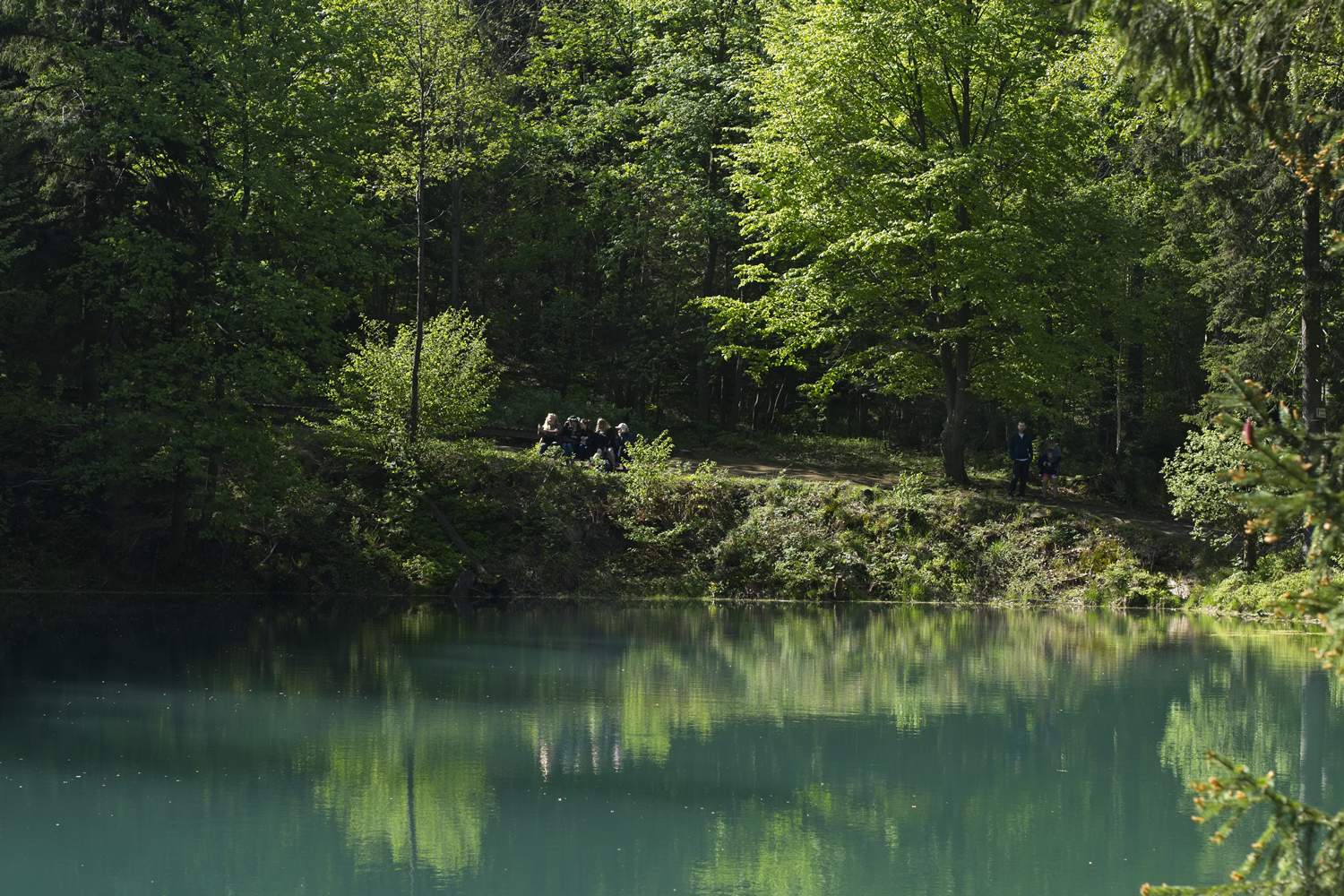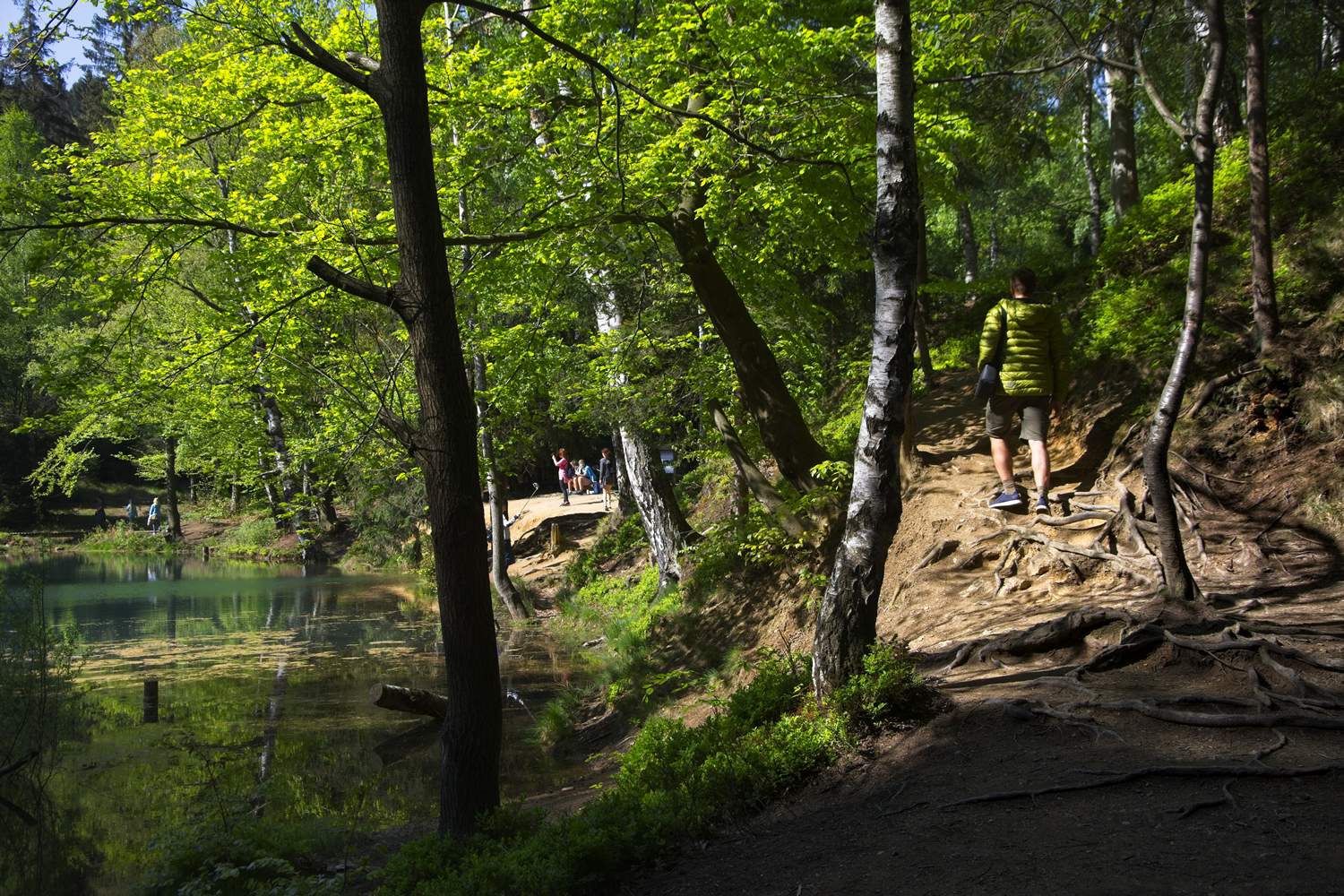 Jelenia Góra (former Hirschberg)
Jelenia Góra used to be a capital of the voievodship and if it was still a thing it would be definetely one of the most impressive. From the high towers in the city center, and even from some of the streets, you can see the snowy tops of Karkonosze mountains.
Jelenia Góra literally means the Hill of the Dear. Indeed it is. If you take  a walk or go for a bike ride around the city after sunset, you will meet roes on every field.
Palace in Łomnica and Wojanów
If you are already in Jelenia Góra, you should not be shy to hang around. West from the city there are palaces and castle on every single corner. Go for the dinner or coffee and apfel strudel to Palace in Łomnica.
Miedzianka
Once you are in Miedzianka, you defientely will not notice that Miedzianka was a small town with over 700 years of tradition. Today it is almost desserted, except for the few houses and incredibly well located brewery, that you have to visit.
The story of this town is somewhat symbolic for the whole region. An industrial, florishing town with mining tradition, after Second World War was left by the German citizens. They were replaced by Polish people. Soon the exploration of the mines under the town restarted. And this time instead of copper they were digging uranium.
The mining was done without any precautions and soon the corridors of the mine where located directely under the houses. This is why Miedzianka became desolated.
You can read more about the story of Miedzianka in the Polish book: History of Disappearance by Filip Springer, which was translated to English in 2017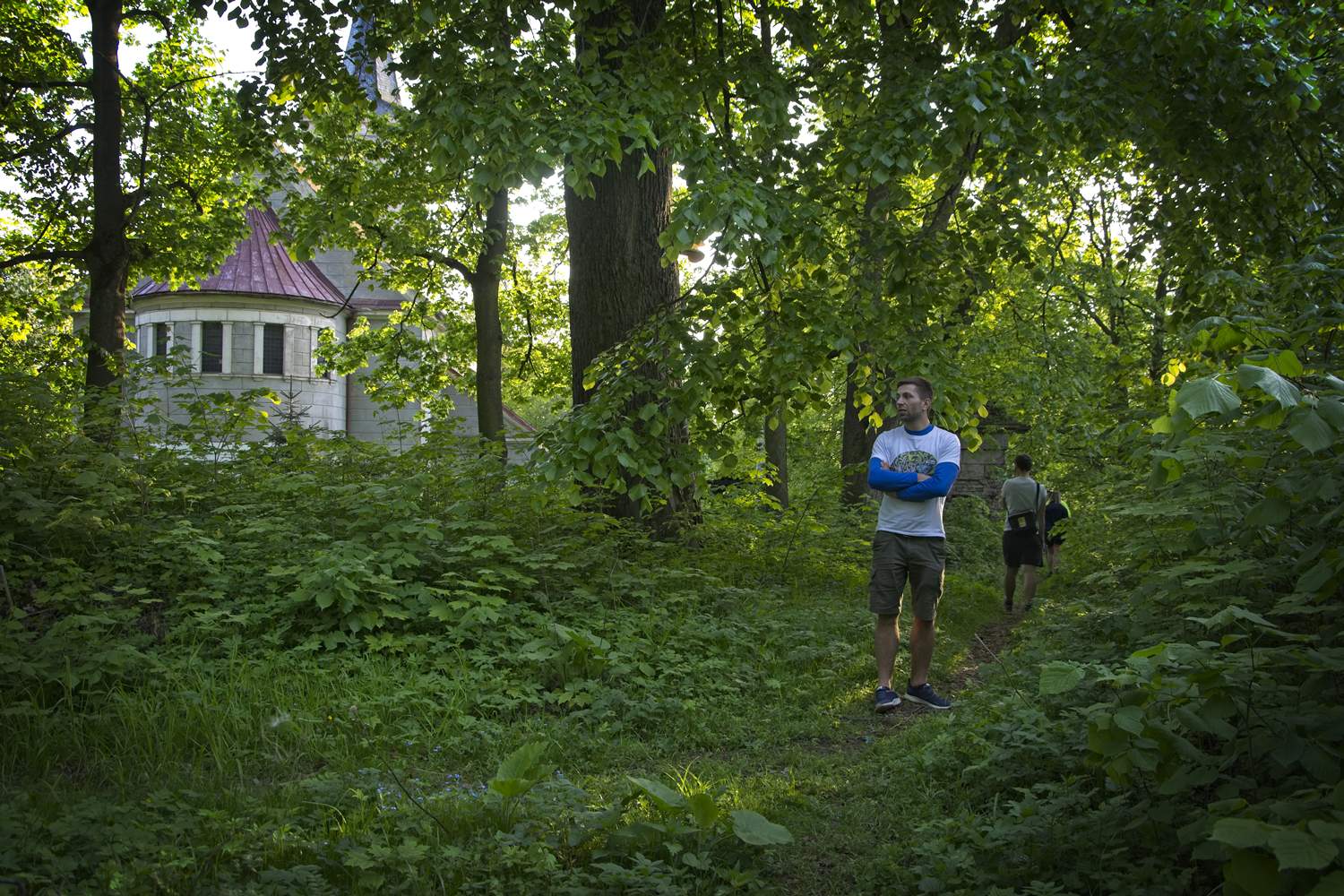 Kompleks Riese
The underground city in Owl's Mountains was being built by Nazis, but never completed. The purpose of the structure was never revealed to the public, however a save bet is that it was suppose to serve as a underground headquarter for Hitler and the generals in case of nuclear war. Till 1944 it was spent 28 thousands tons of concrete and steel to built Riese.
A it was a grand project, the entrances are located in several, remoted places. It can be visited in: in Włodarz, Osówka and Castle Książ.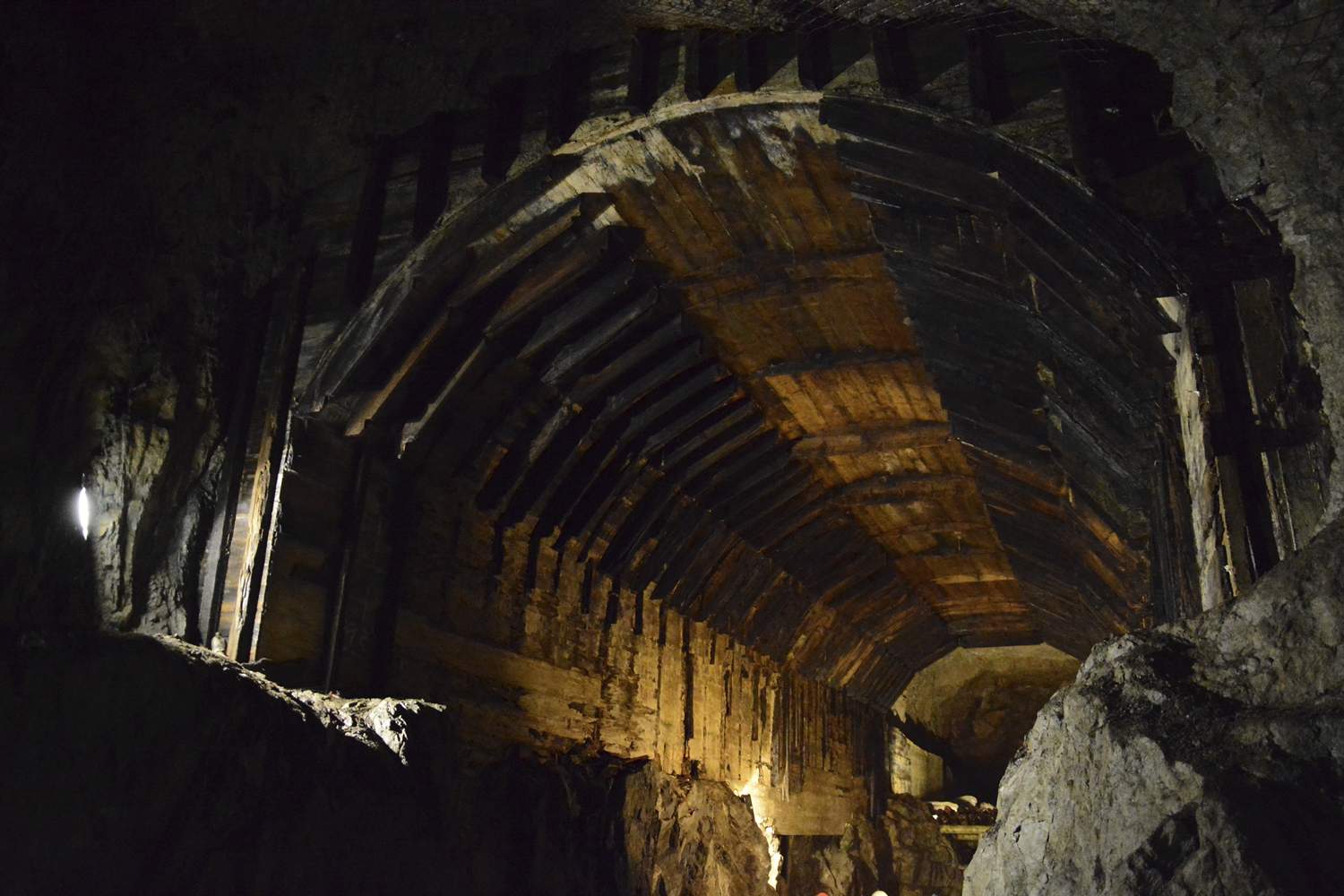 Church of Peace in Jawor
This one is a beauty. One of the three wooden churches built after the Peace of Westphalia which ended the religious wars of XVII century. Under the treaty, it was forbidden to built them with bricks, steel or stone. Which is why they were made entirely with wood and clay. From our perspective, it is one of the most beautiful churches in Poland.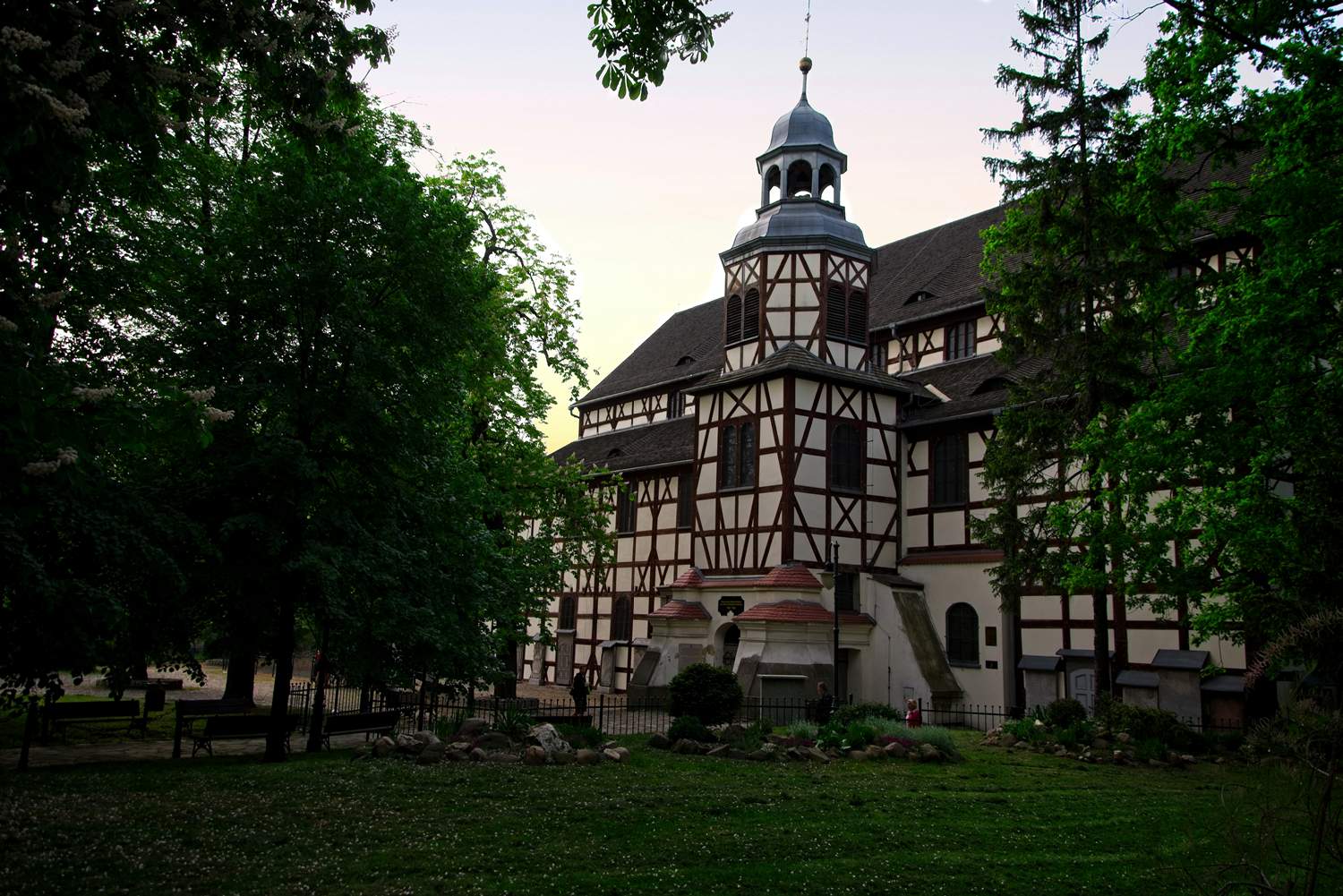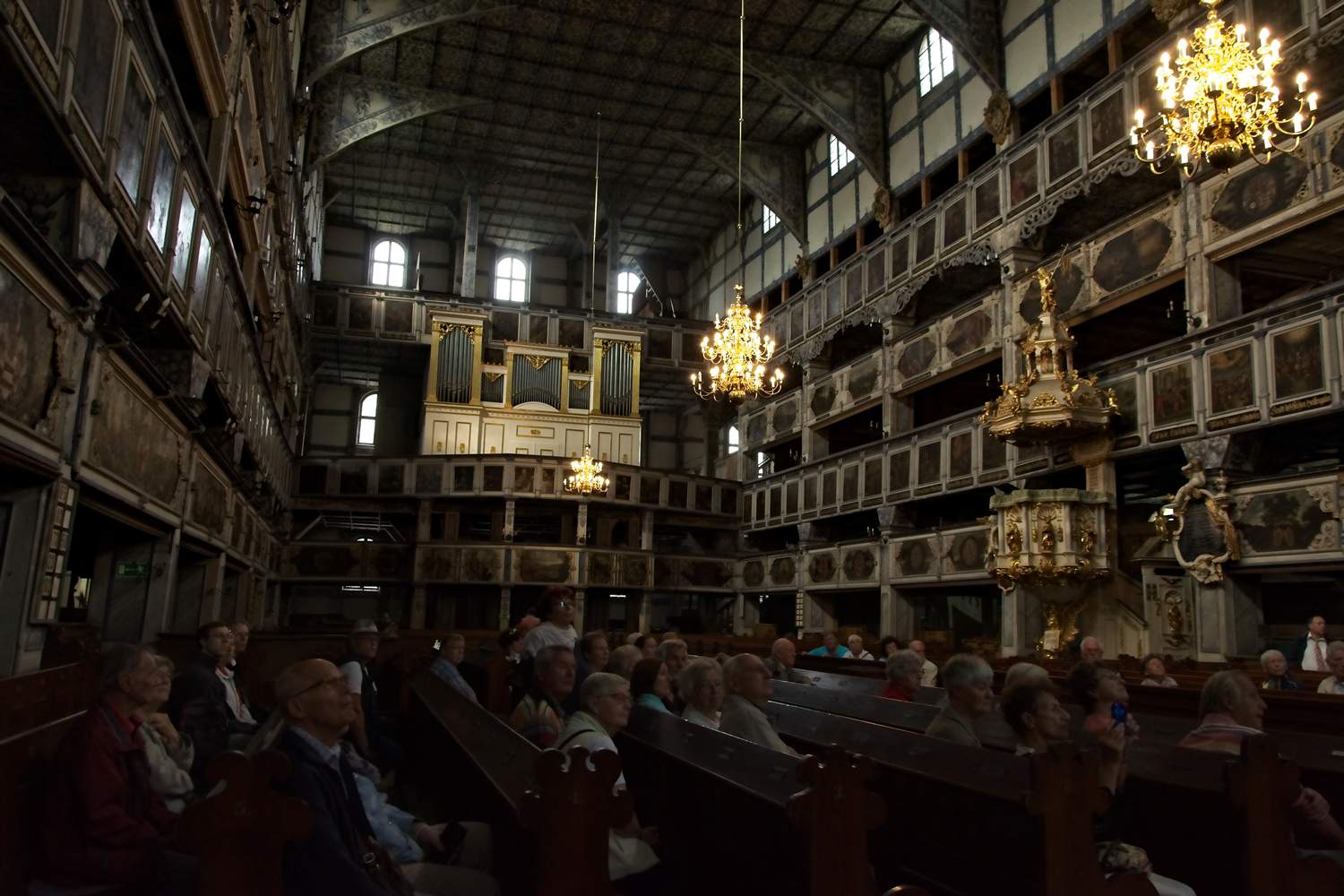 Hiking in Karkonosze
Now something for hikers. Southern part of lower Silesia is a perfect place for mountain lovers. You can take a long few days hike through Karkonosze or any other mountain range in your sight. They are well marked, there is a few refuges on the trails and you can buy a detailed map in almost any book shop or touristic information.
The good starting points would be Szklarska Poręba and Karpacz. Yes, they are getting more and more crowded every year, but if you are planning to just hop on a trail, they are perfect, with well bus connection with Jelenia Góra and Wrocław.
More about hikinh in Poland you will find in our previous post.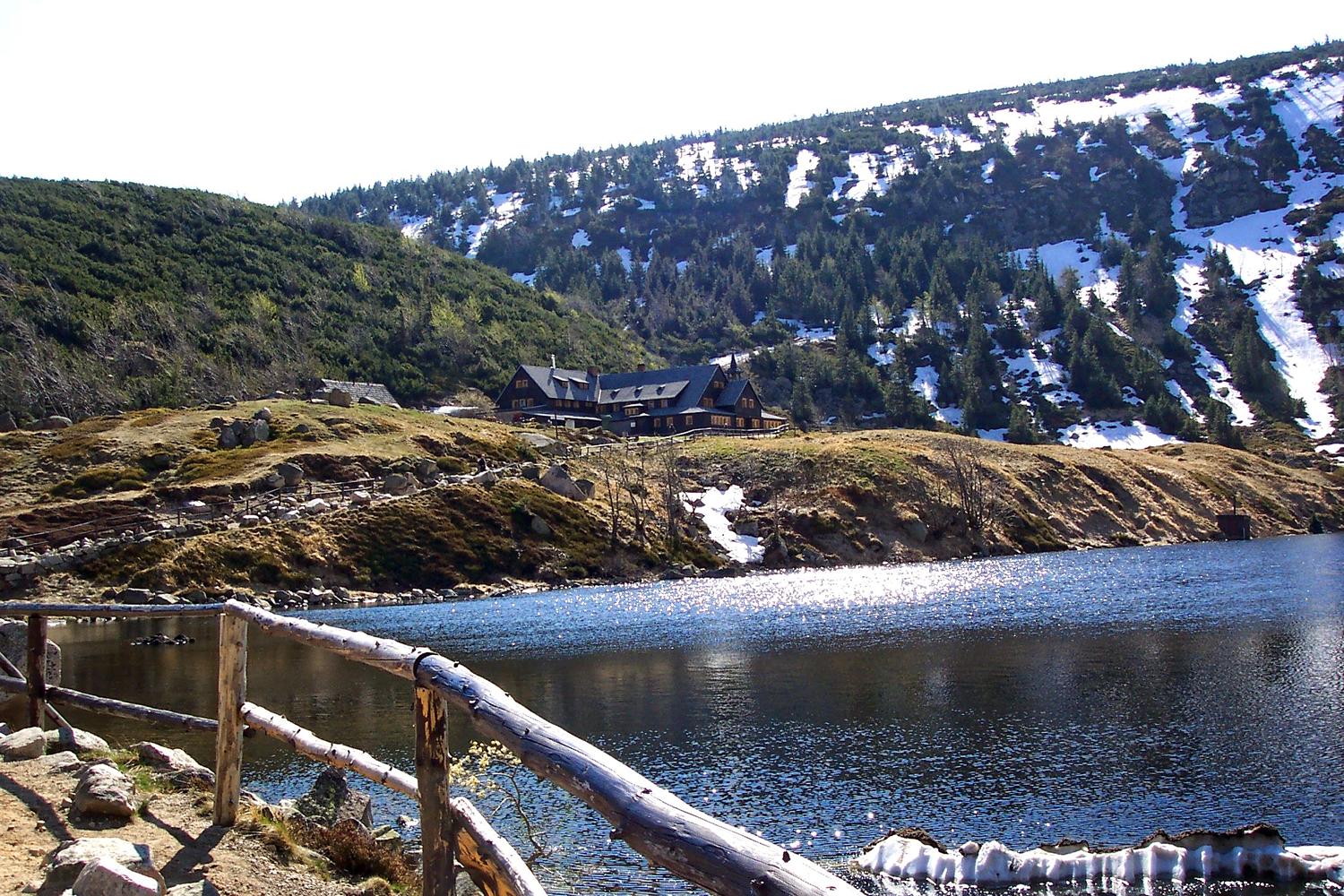 Szczeliniec and Błędne Skały
If you are looking for the opportunity to get on a top of something but don't have time for a few day trip, visit Table Mountains. You can hike on a very popular Szczeliniec which is famous for its interesting rock formations. Also, the view from the refuge at the top is spectacular and calls for a beer or two.
However, bear in mind that this place, as well as nearby Błędne Skały are often swormed with tourists.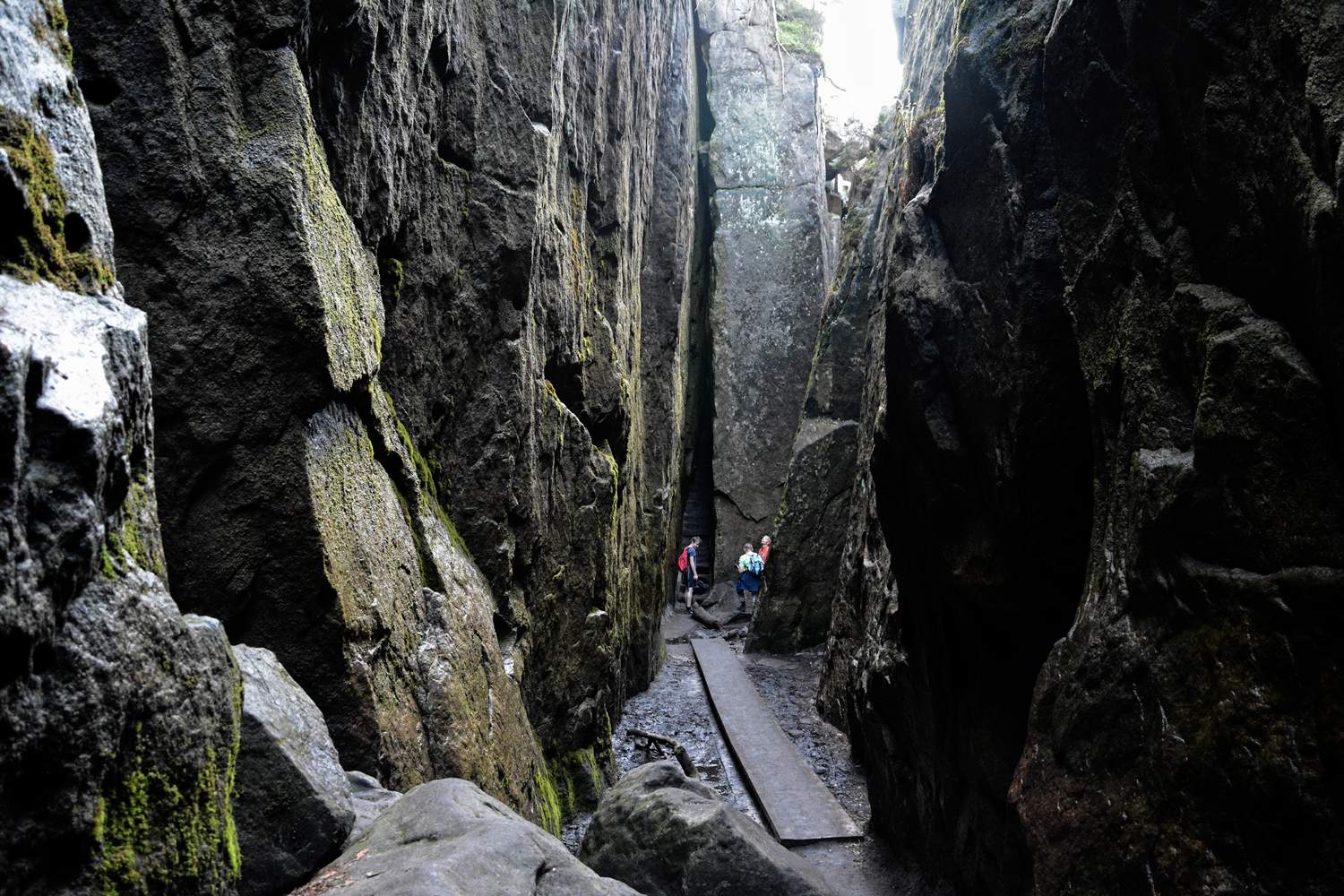 If you are looking forward to get into the wild and don't feel like running into tourists, try hiking lesser known peaks and ranges: Snieżnik, Owl's Mountains or just cross the border and visit hiking trails in Czechia. They are usually less popular and they serve better beer there 😉
You will find all the places we mentioned in the text here on the map. If this article was helpful, please let us know in the comment section below.