Warning
: Undefined array key 4556 in
/home/sisens/domains/planpoland.com/public_html/wp-content/plugins/easy-table-of-contents/includes/class.post.php
on line
265
Warning
: Undefined array key 4556 in
/home/sisens/domains/planpoland.com/public_html/wp-content/plugins/easy-table-of-contents/includes/class.post.php
on line
269
Wheater you are looking for a perfect destination in seaside or preparing to backpack through wildest parts of Europe, here's our picks on where to go in Poland.
Since Polish sea is located in north and can be extremely cold even in summer, it is not a bad idea to explore Polish mountains. You can choose from numerous little towns and villages.
The most well known and at the same time the most crowded destination is Zakopane.  Being winter capital of Poland, Zakopane is the most "on the beaten track" place in Polish mountains. Go there on winter for sking or to watch international games in ski jumping – Polish people are crazy about it. And if you are a fan of trekking, nearby Tatry mountains or Pieniny will have plenty to offer during warm season.
If you are looking for some smaller towns, go to Szklarska Poreba or Karpacz in western Karpaty. The mountains there are smaller, but the views are just subperb. Plus, it is just a half-day hike away from Czech beer!
Last but not least, if you are looking for something even lesser known, choose Beskidy or Bieszczady mountains. These part of Poland are considered to be the wildest. Perfect for trekking and star gazing. You will find them both pin point on our map. We also described Bieszczady in the chapter dedicate to off the beaten track destinations below.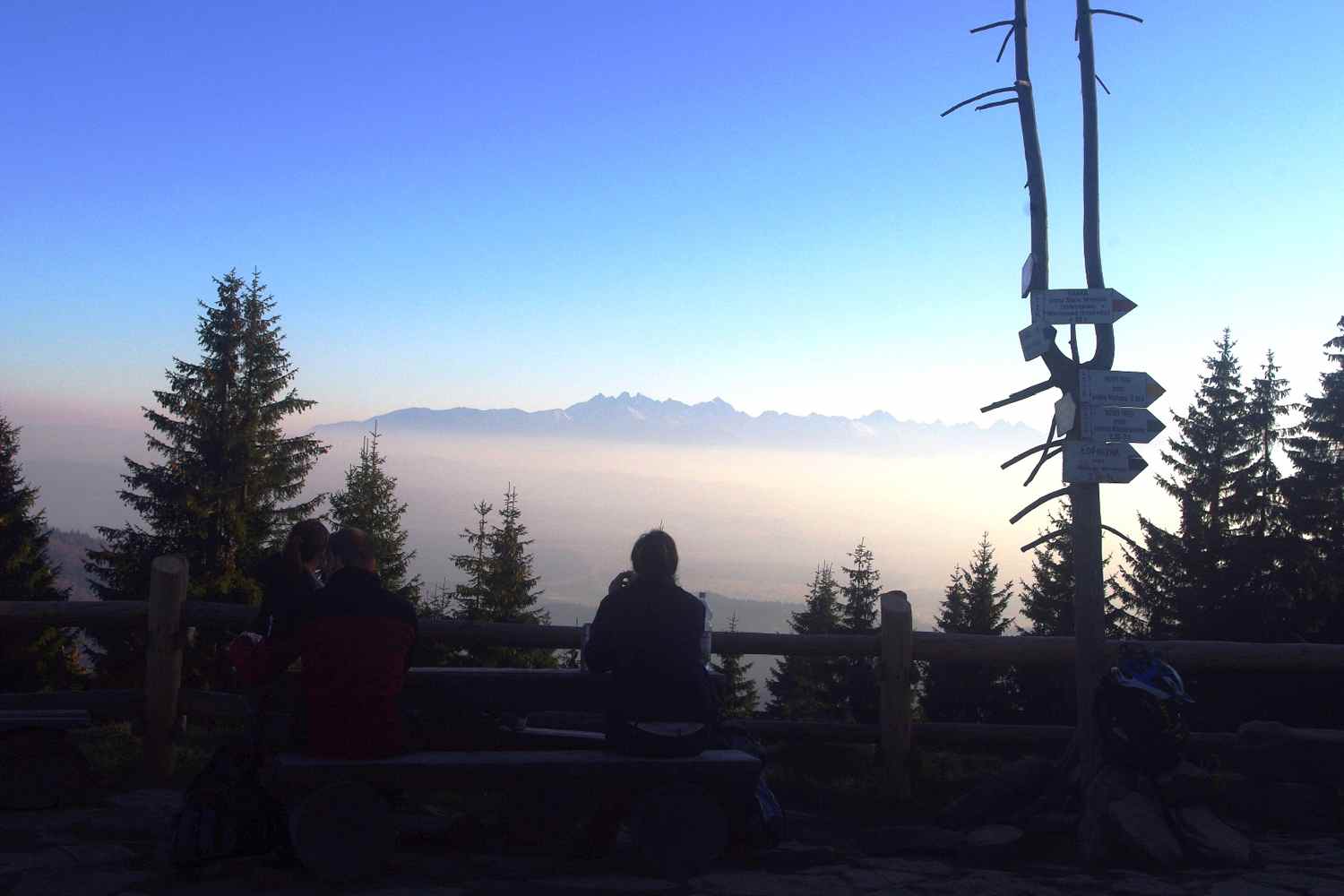 Tatry mountains seen from Turbacz peak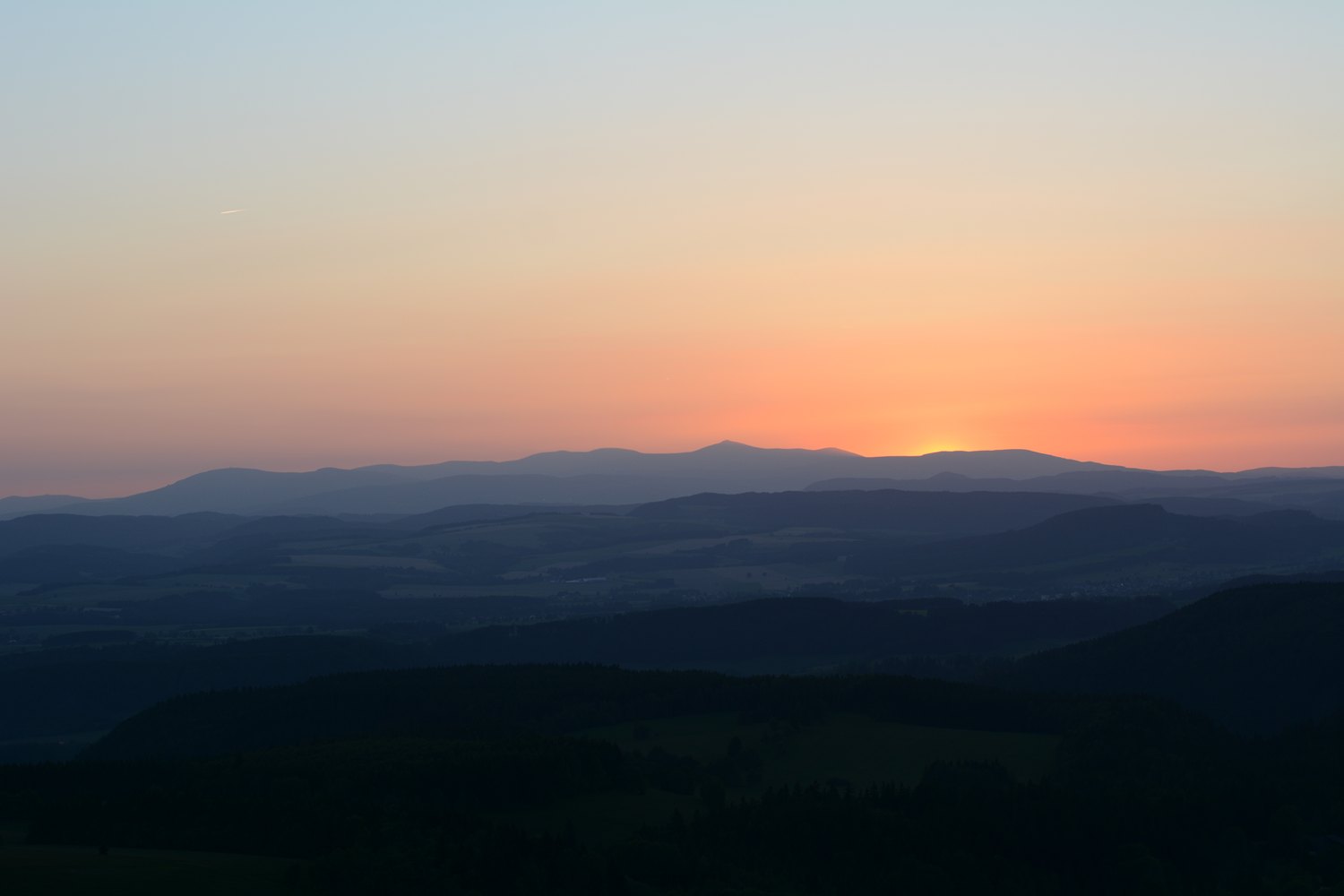 We said it already once but we will repeat it again. Baltic Sea is pretty cold. Everybody knows it. However, in July and August, the most popular Polish beaches are swormed with tourists.
Many people are more than ready to turn a blind eye on the temperature of the sea due to the outstanding beauty of Polish sandy beaches. Forget about rocky coast of Italy or Adriatic. Sunset walk on a beach will put its spell on you.
The most popular summer destinations in Poland are Mielno, Władysławowo, Jastrzębia Góra and Sopot. Decide for them only if you do not mind neither crowds nor expenses.
A little less crowded is Hel Penisula. Absolutely stunning piece of land which in the widest part is no more than 3 km! Sourrounded by both the waters of Baltic Sea and Bay of Puck, it is very popular among kitesurfers and windsurfers. It might also be a perfect location especially if you would like to camp in a tent.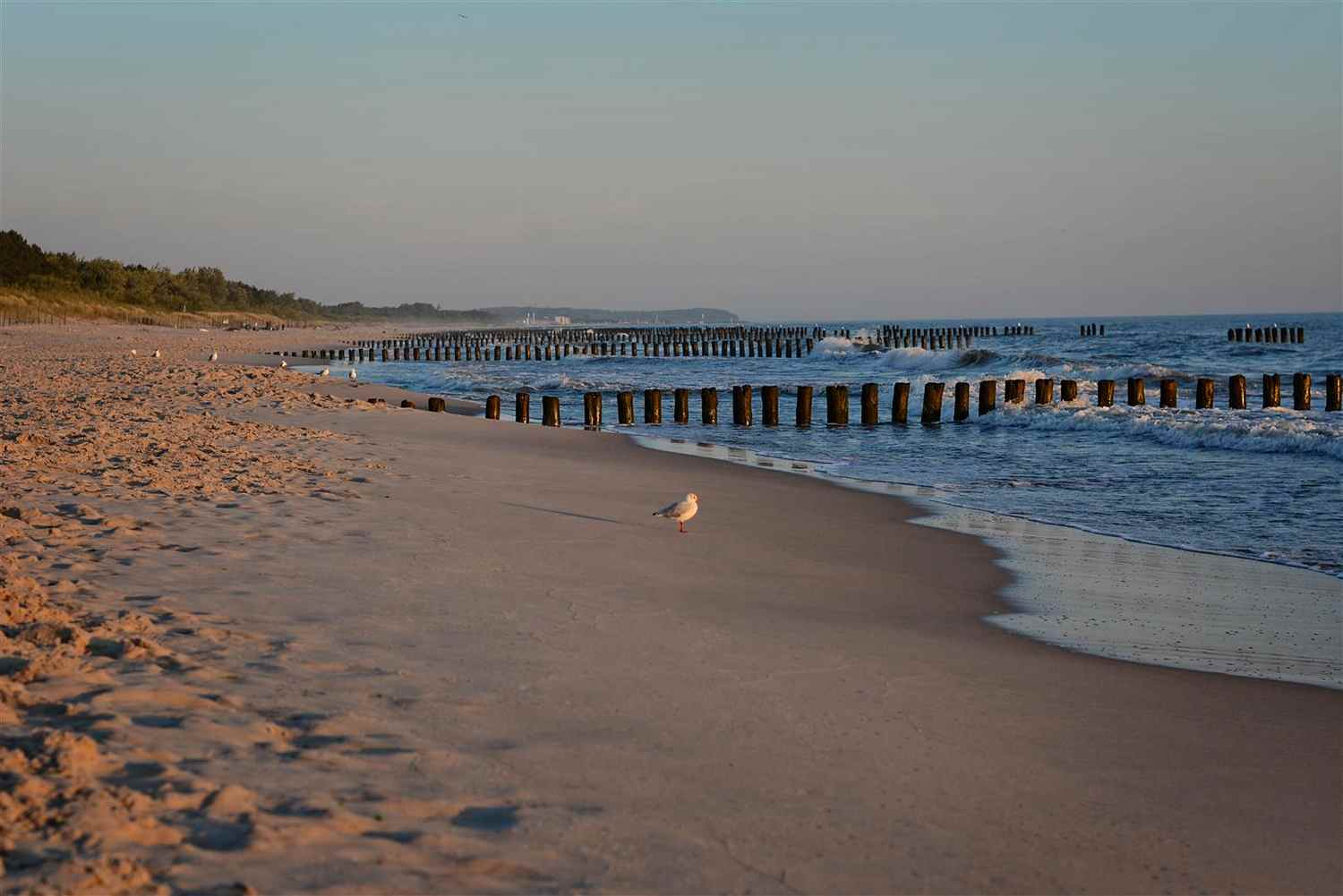 There is nothing better than a morning walk around the pine forests in the seaside. So if you are looking forward to spend your holidays as close to nature as possible, consider visiting island Wolin. Its one of the most beautiful places on Polish coast and a location of the national park. You will especially appreciate its 15 km cliff coast line.  Also, annually, the island is home to Europe's biggest Germanic-Slavic Viking festival.
Being perfectly accesable by plain, cities like Warsaw or Cracow are often visited by foreigners.
Warsaw
Warsaw is Polish capital and the main business hub. As it had been completely destroyed during the WWII, it took a while till it raised from the ashes. if you haven't been here for a while, you will be just struck by the changes in its cityscape.
Visit Warsaw in spring or in summer. Once a real spring starts, the whole social life of the city relocates to river banks. They are not only perfect for a slow walk with a loved one but also for a barbecue or a late beer with friends. Not to metion beach volleyball or kayaking.
If you are already there don't miss Copernicus Science Center. From there you can take a short walk up hill to the Old Town. In the evening  make a stop for light & sound show at fountain park.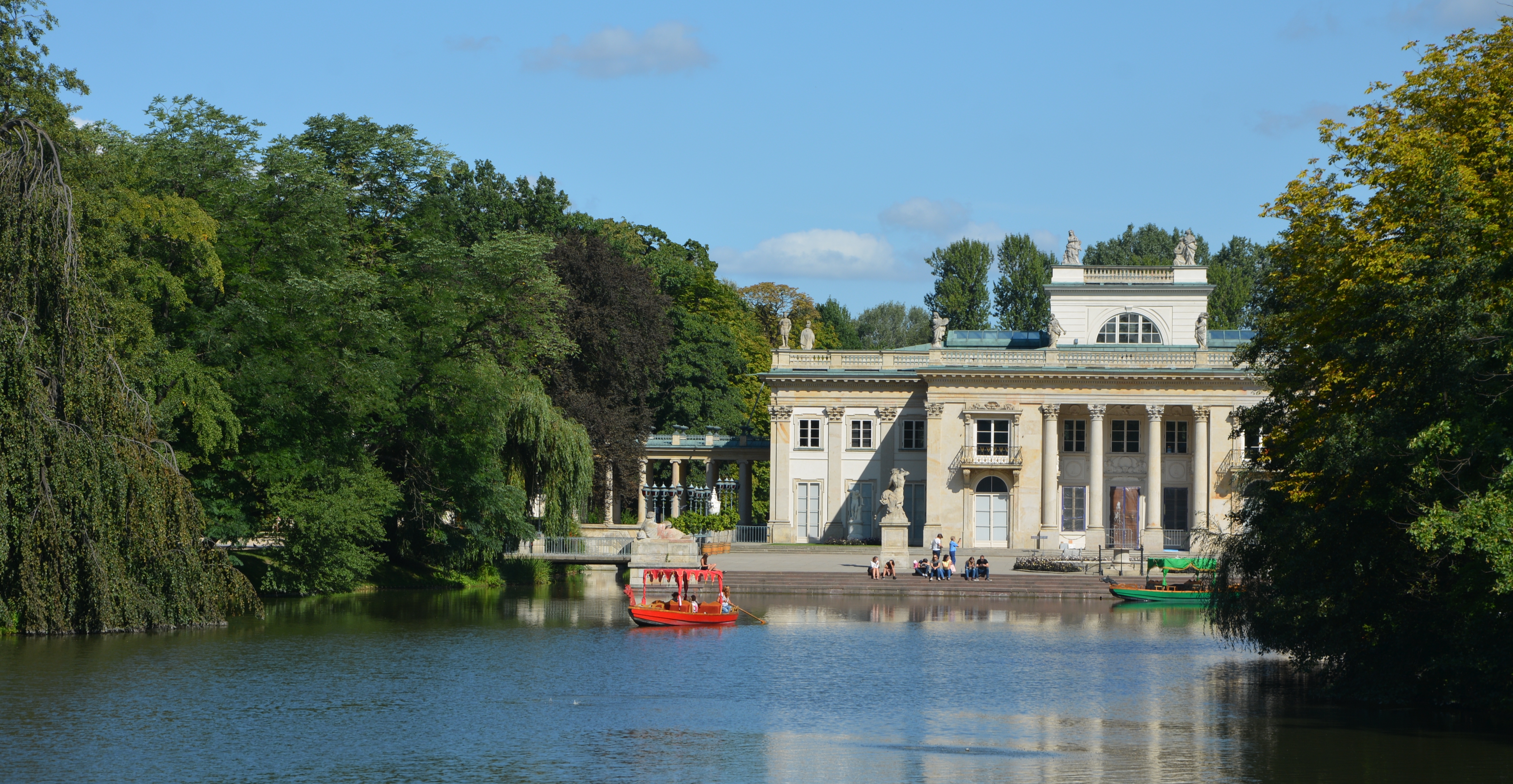 Cracow
Cracow is much more chilled and laidback than Warsaw. The city center is ruled by the students. So it is a perfect destination if you would like to party a little without draining your wallet. It is also a great place to start discovering Polish history.
Visit Shindler's Factory in Jewish district Kazimierz and then get lost in its narrow streets. Go for a beer to Omerta and try Polish fast food at Endzior on Plac Nowy. If you need more visit Royal Castle and a Cathedral on Wawel Hill.
And of course, there is no way you will somehow miss Sukiennice and St. Mary's Church.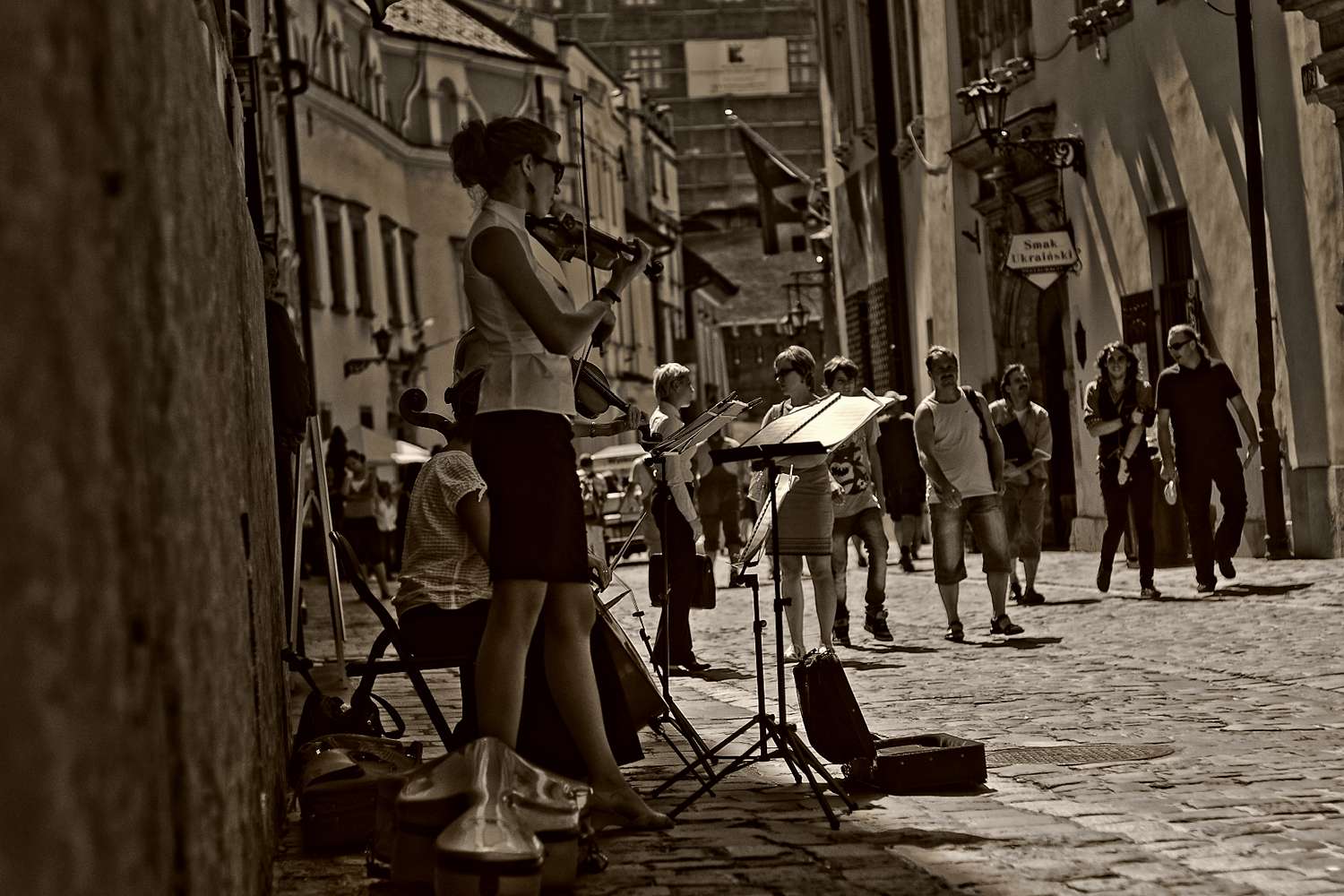 You will find more details about Polish cities in our previous posts:
Off the beaten track in Poland
If you are a foreigner, probably any destination outside of Warsaw, Cracow and Wroclaw is off the beaten track. Most tourist visit these 3 cities. And of course Aushwitz, which is a main point of any trip to Poland.
Those who are a little more adventures my wander to Gdansk, Lodz or Malbork. Many German tourists travel to the beautiful but quite crowded lake district of Mazury.
If you are interested in discovering places that are visited almost exclusively by locals, here's our main recommendations.
Suwalszczyzna
Even though Suwalszczyzna offer crystal clear rivers and hilly landscape taken straight from a fairy tale, it is one of the least visited areas of Poland! Scarcely populated and with quite poor mobile reception it is a definition of remote and desolated. If you haven't seen a night in Suwalszczyzna, you don't know what is "dark".
Why would you want to go there? It is just perfect for active holidays. There is just no way you will not fall in love with the nature in Wigierski National Park and kayaking through Czarna Hańcza river. Personally we are also huge fans of the old train bridges in Stanczyki.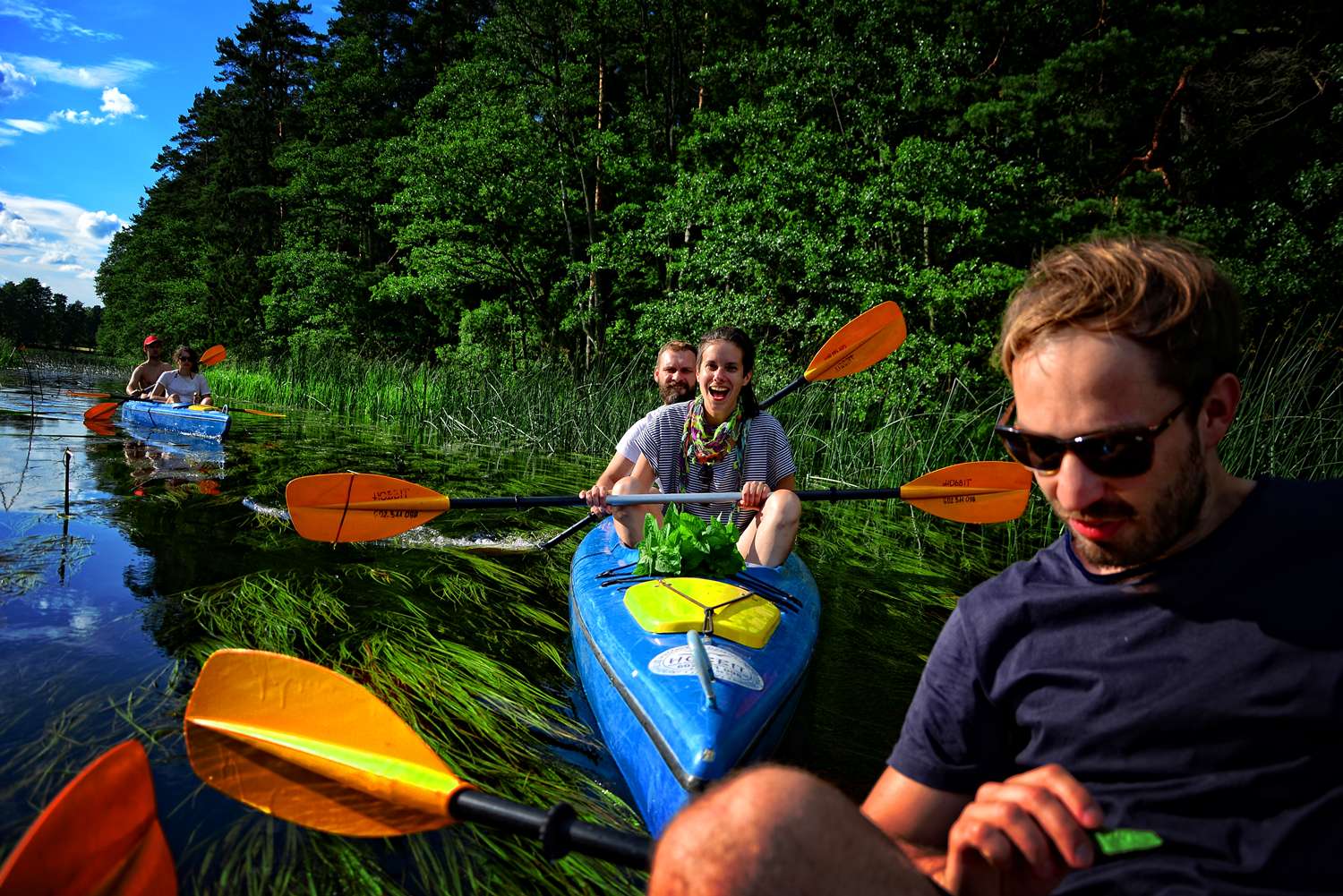 Kayaking through Czarna Hancza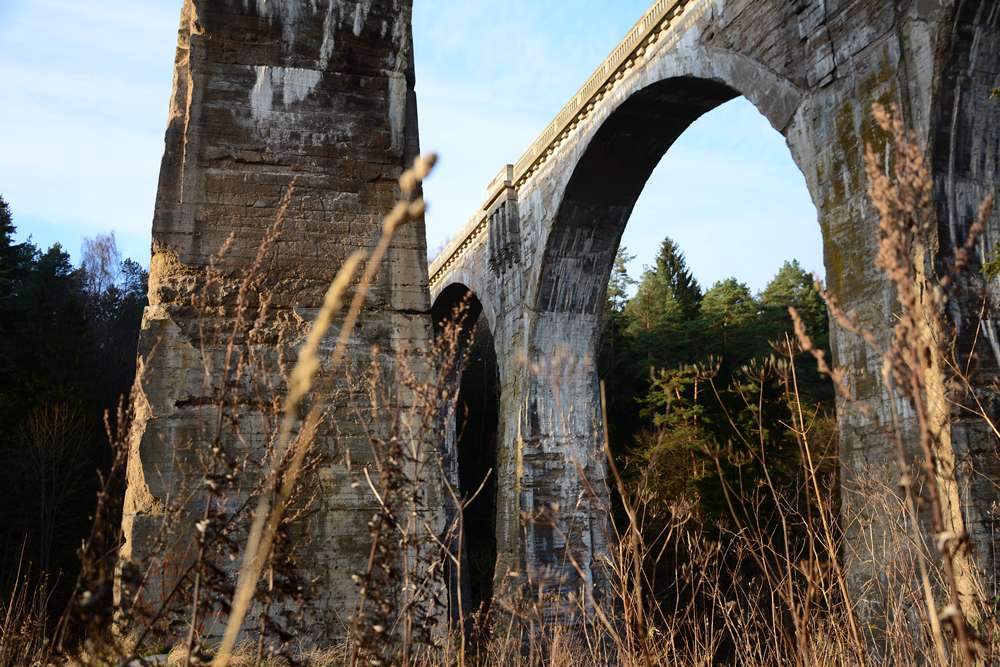 Train bridges in Stanczyki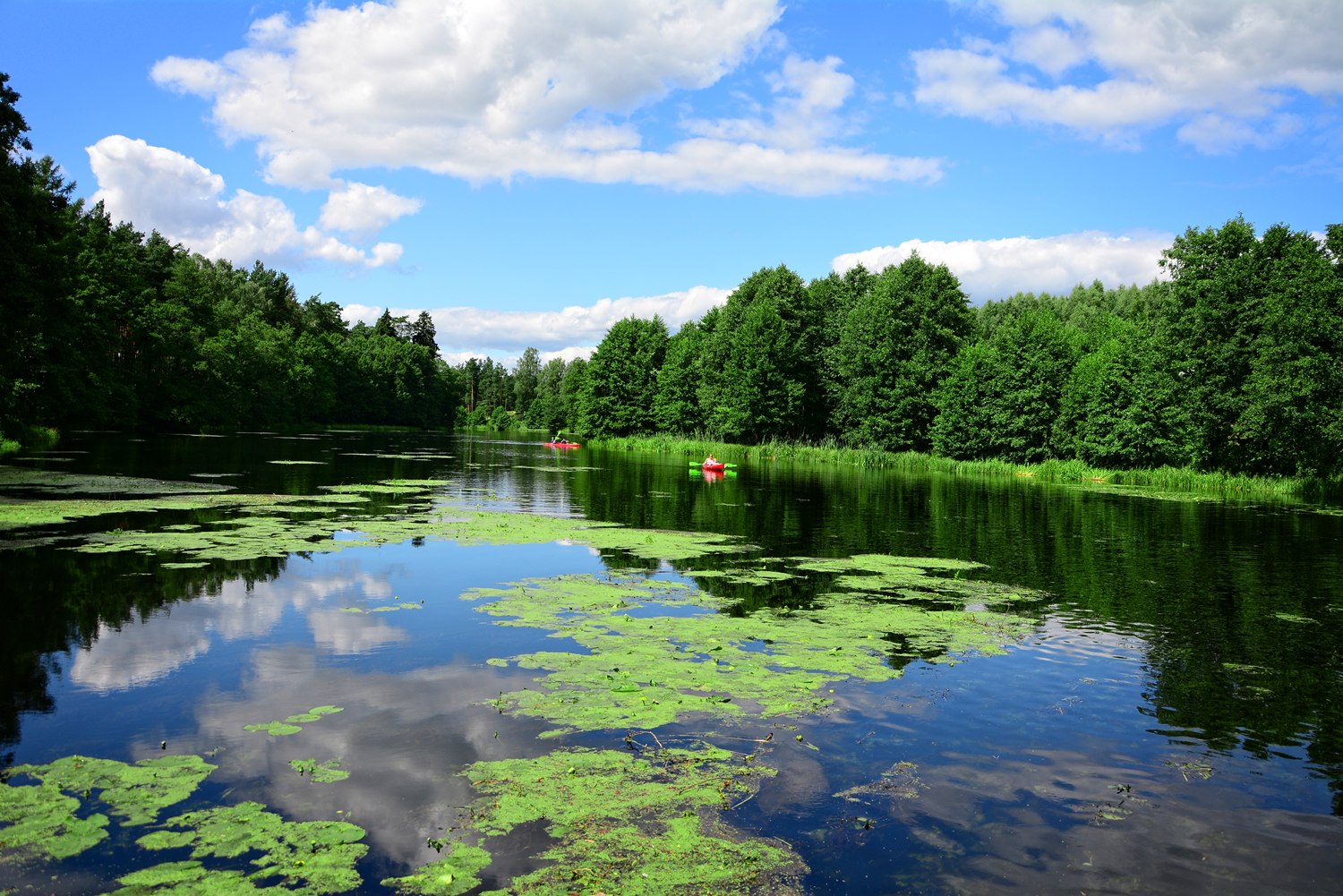 If you are put off by the prices and crowds in Mazury, go to Kaszuby. What is waiting there for you are green forests and smooth waters of huge lakes. If you are a fan of biking you can also check out so called Kaszubska Marszruta. Which is one of the best (although not that long) bike trails in Poland. We also highly recommend taking a one day kayaking trip on river Wda or Brda.
While you're there it is worth staying at one of the lakeside resorts, which are not very expensive (but remmeber that in season you need to book well in advance). Check for example this place at Wdzydze lake.
Also, once you are there don't forget to visit Malbork where the biggest castle IN THE WORLD is located. The medieval Teutonic fortress is an ultimate must see and we assure you it is one of the best prepared sights on Polish touristic map.
If you are interested in biking in Poland, check our previous post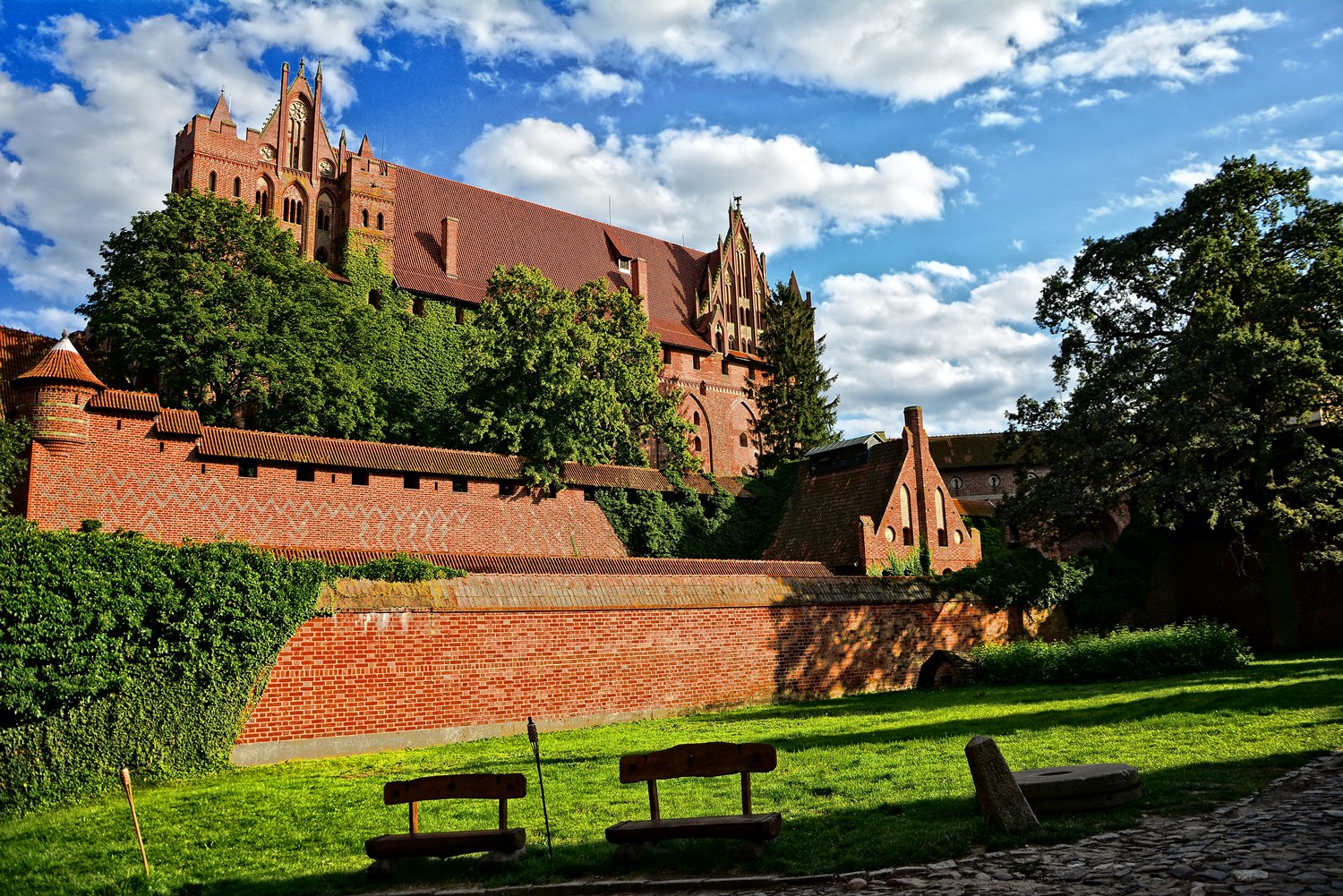 The biggest castle in the world in Malbork, Poland
Puszcza Knyszynska and Podlasie
Puszcza Knyszyńska in Podlasie is one of the most picturesque parts of Poland. A little bit forgoten, it will please fans of biking and chilling. And as a matter of fact, you might meet there more tourists from abroad than from Poland. Places like valley of rivers Narew or Biebrza has been for years frequentely visited by nature lovers from whole Europe, especially ornithologists.
The biggest attraction of Podlasie, apart from stunning nature, is wooden architecture. They are the symbol of the cultural diversity of Poland in pre-WWII times. Colorful wooden Catholic, Orthodox churches and mosques can be found in many little towns on your trail. The most known are located in Kruszyniany, Narew and so called Land of Open Window Shutters. We also whole heartedly recommend a visit in a tranquil Supraśl.
Podlasie is also home of four national parks: Bialowieski, Wigierski, Biebrzanski (Biebrza) and Narwianski (Narew) National Parks.
Wooden mosque in Kruszyniany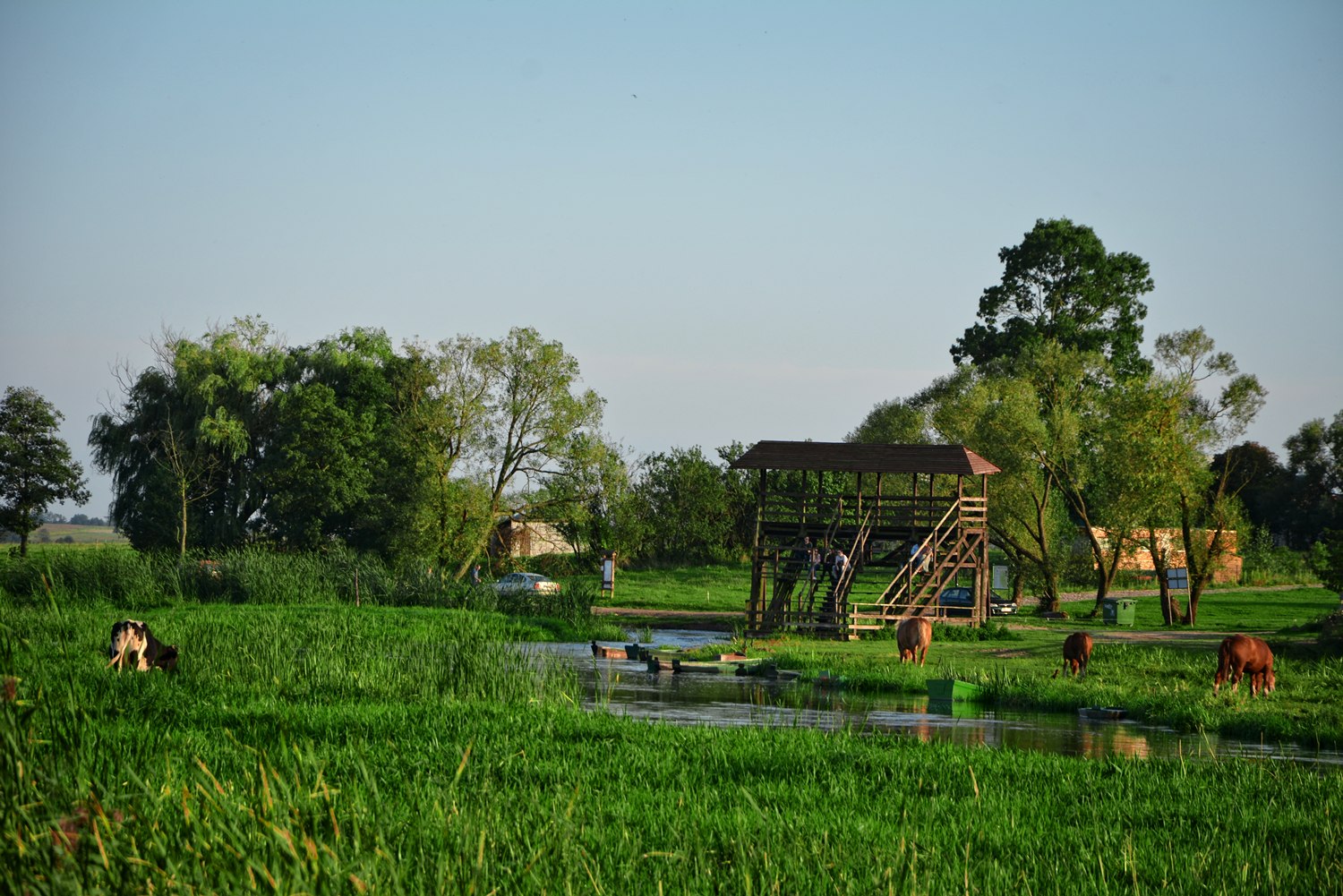 Finally, Bieszczady.
There is a saying in Poland that is usually used by the stressed employees of big corporation. It goes like this: One day I will leave it all and move to Bieszczady.
Bieszczady are associated with chill, independence and wilderness. Considered to be the wildest part of Poland (if not Europe) is perfect for backpackers and nature lovers. Home for all the misfits in the world. Just ten years ago it was completely undiscovered by the common tourists (but this started to change recentely).
It is still a place free from high end hotels (with small exceptions). If you are backapcking there, consider staying in Chata Socjologa (The Sociologist's Hut). It is a nation wide famous refugee and self-sustainable republic. No curfew, no light untill sunset, toilet outside of the hut. And a signs "beware of bears" at the start of the trail. Cost: around 4 euro per night.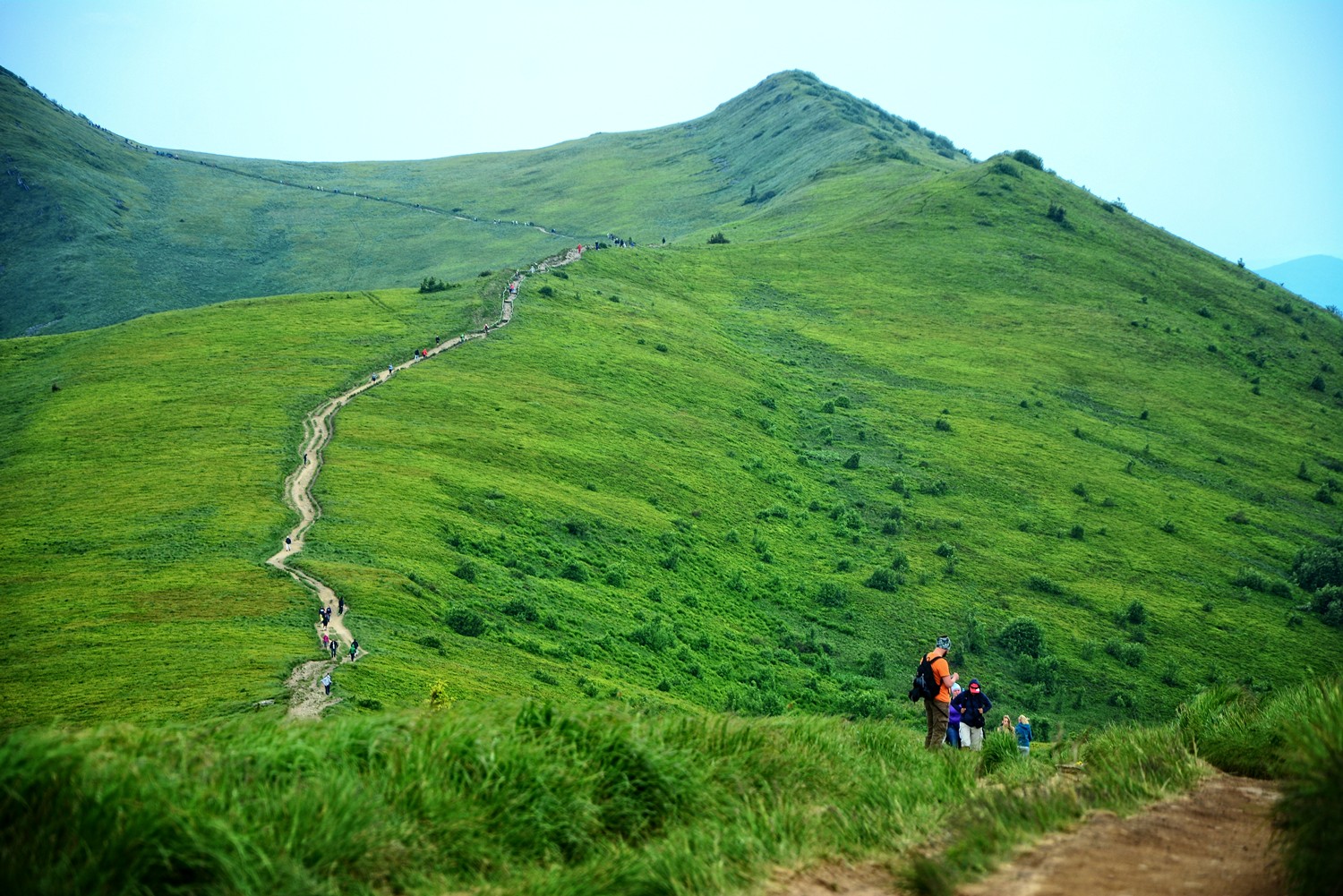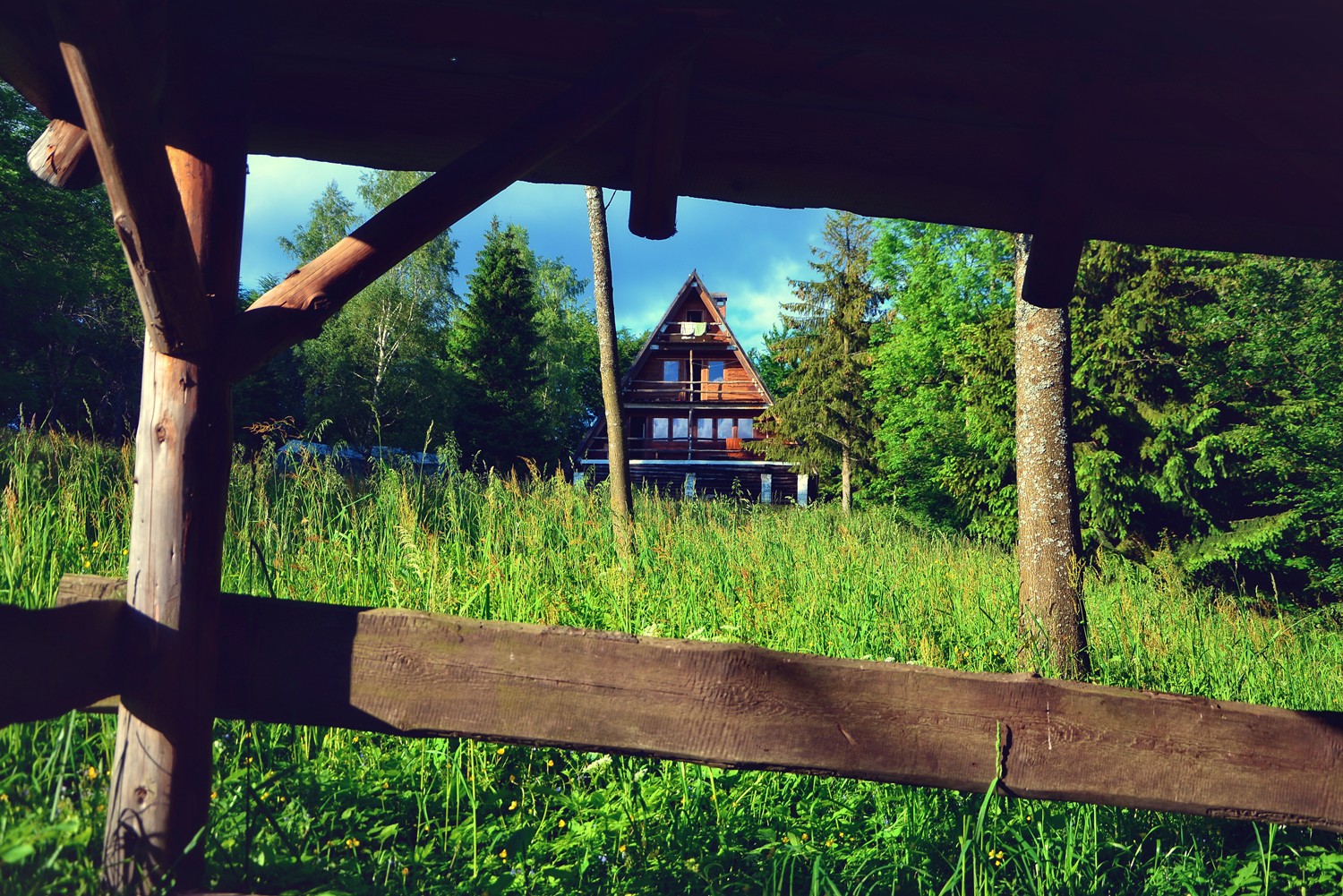 Find out more about national parks in Poland in our previous posts. And if you need more on how to travel around Poland without draining your wallet check our 20 tips.
Map of where to go in Poland
Below you will find many more recommendations and information about touristic destinations in Poland. Enjoy and let us know if you found it helpful in a comment section below!