Bydgoszcz was never on your short list in Poland as it is a bit off the beaten track destination. Until today!
Check our picks for a weekend trip to Bydgoszcz.
Are you asking where Bydgoszcz is?
If you have never heard about Bydgoszcz, please note that it is a beautiful city in northern Poland. In size you can compare it to Mannheim in Germany or Brno in Czech.
Located in the middle of forest, at the edge of the lake district and with plenty of historical sites around, makes for a perfect starting place to visit Kujawy, Bory Tucholskie or Pałuki.
Architecture in Bydgoszcz
In Bydgoszcz, you will find many buildings to set your eyes on.  And at least two of them were built not earlier than 10 years ago. Yes, they are already regarded as the eyecatchers!
The Old Town is a delight and you will definetely spend a better part of the night at Wyspa Młyńska. If you are already there, take a walk to the Przystań Bydgoszcz. It is a modern building, but its facade had been inspired by the old quay's boards. So you can't tell where the building starts and ends.
Of course, you also can't miss the old granary. Today it is used as a District Museum. It is located near Mostowa street. If you're there, don't miss "the new granaries", built to serve as headquarters of the bank.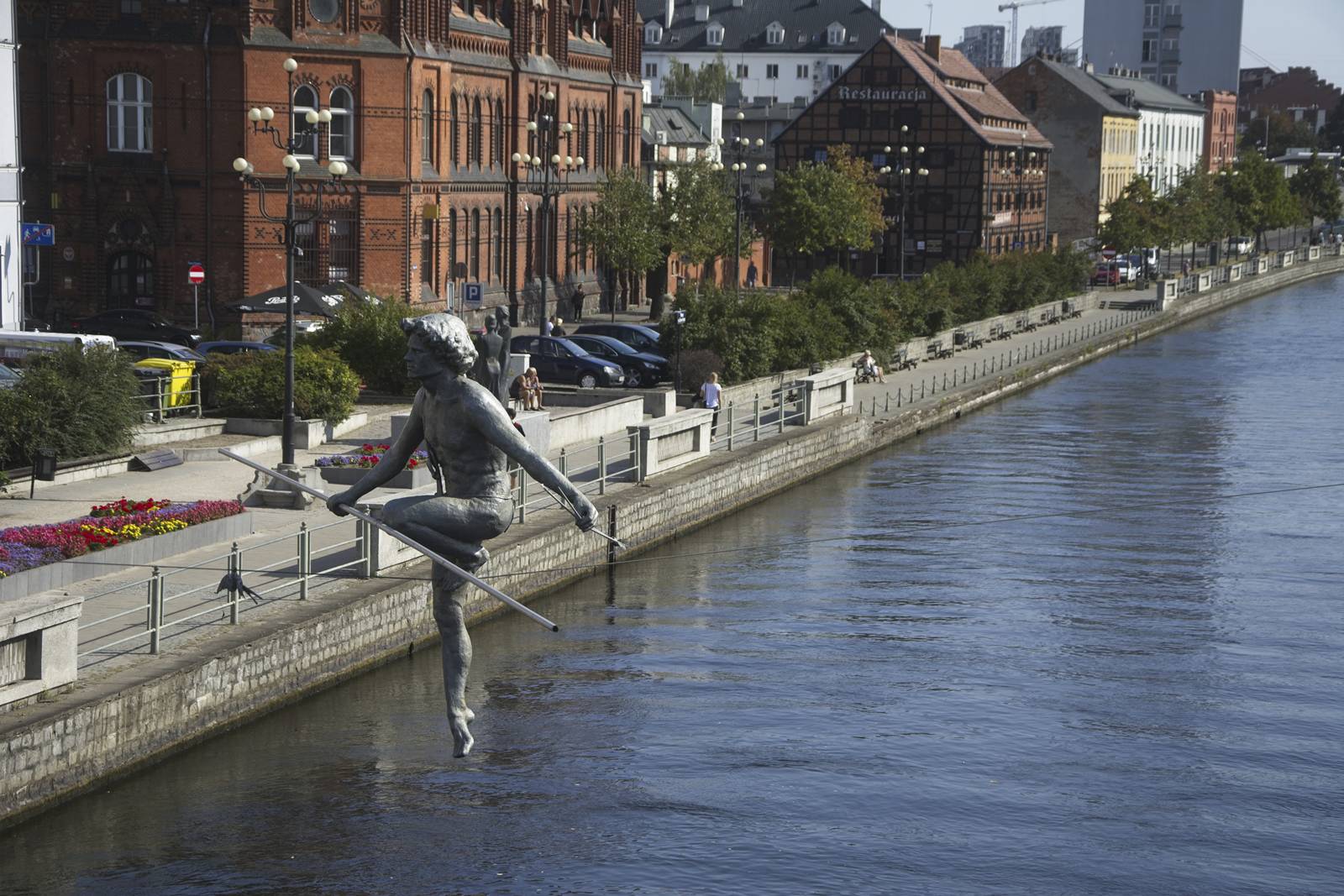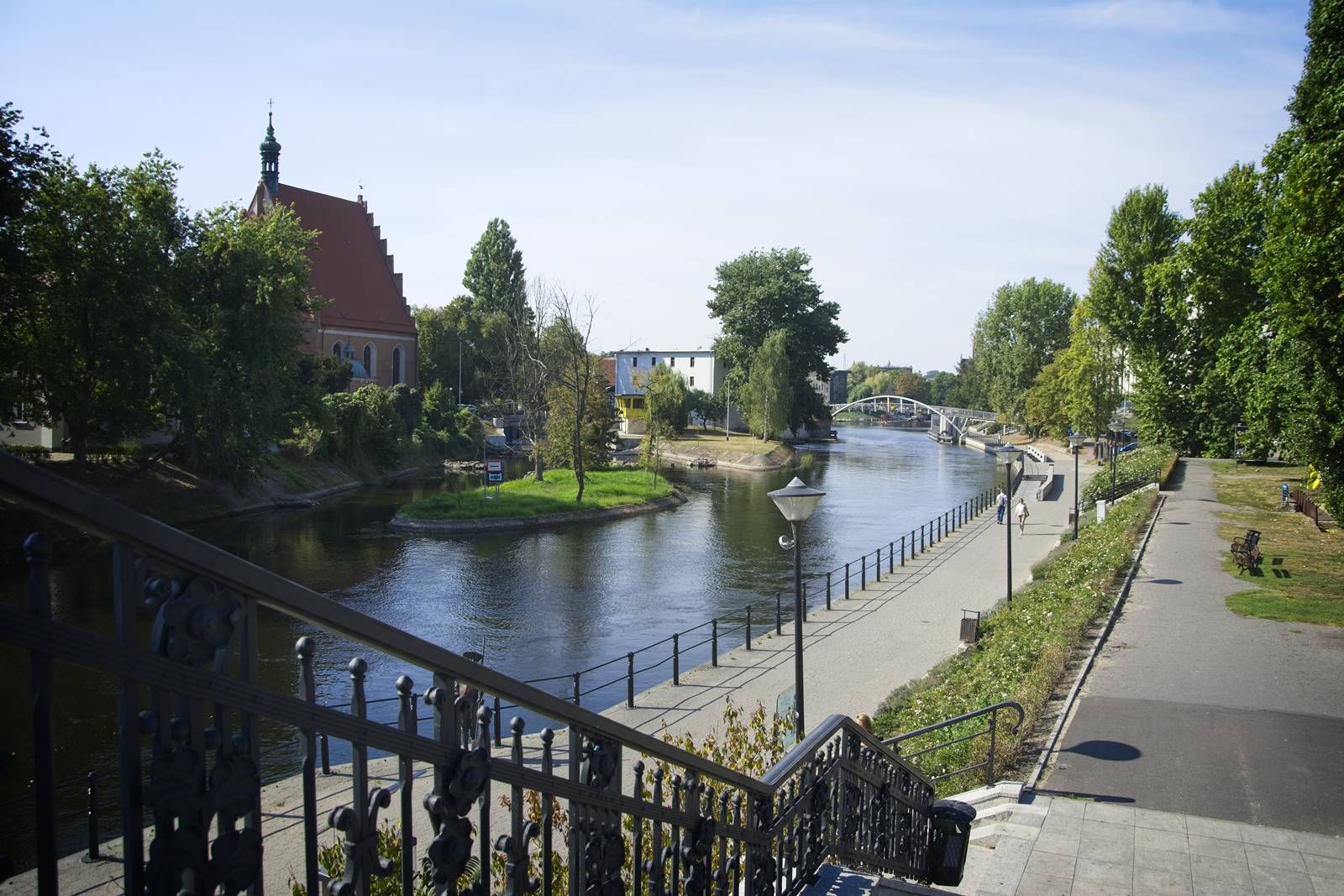 Zoo and botanical garden at Myslecinek
I am not a big fan of ZOO. Actually, I am not even a small fan. But if you are looking for a perfect place for a walk or 1-2 hours bike trip, the park in Myslęcinek will be a more than great choice.
Located outside of the city, yet connected with the center by a safe bike path, the park is just stunning. Take your time, grab some blanket and food and turn a normal day into The Perfect Day!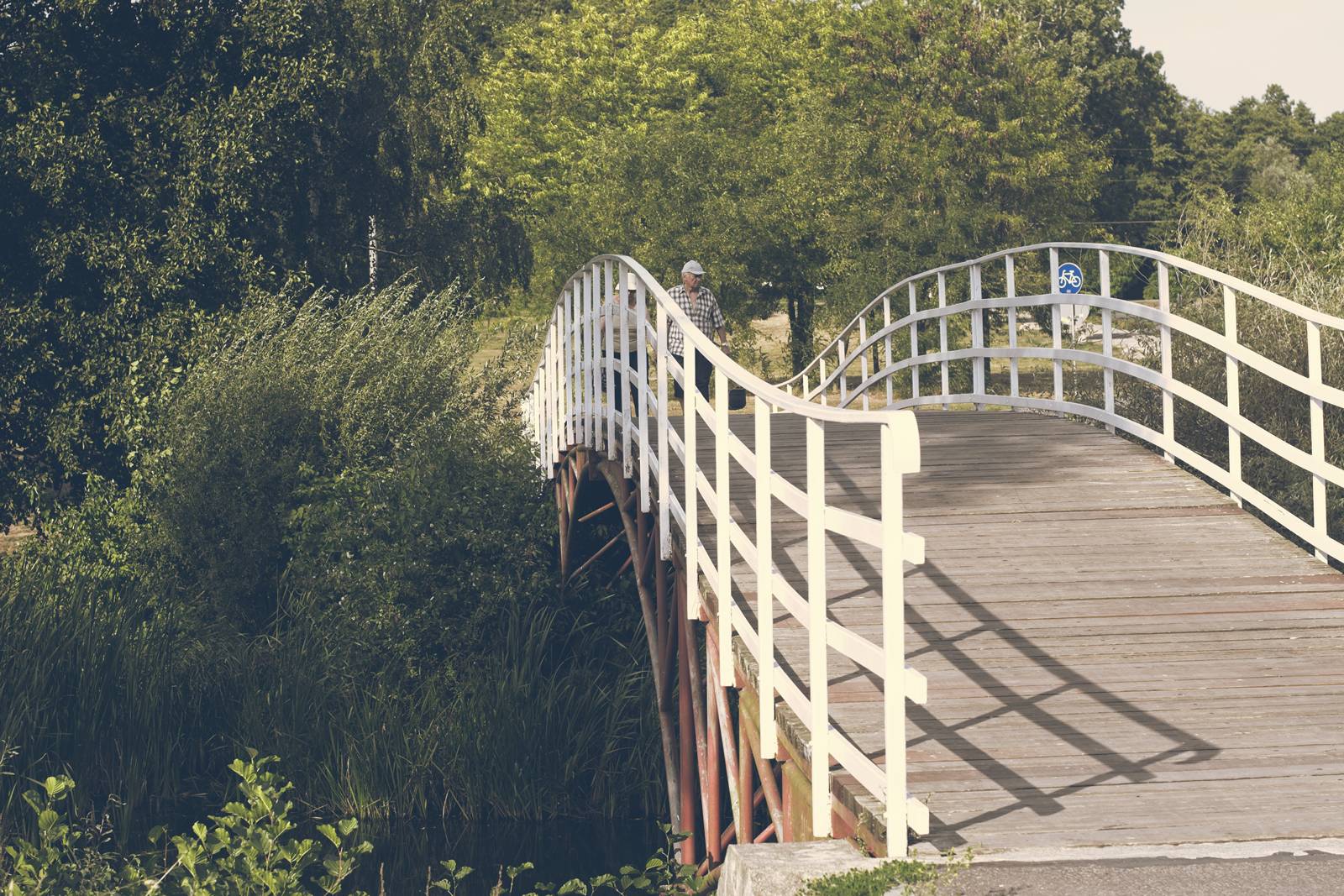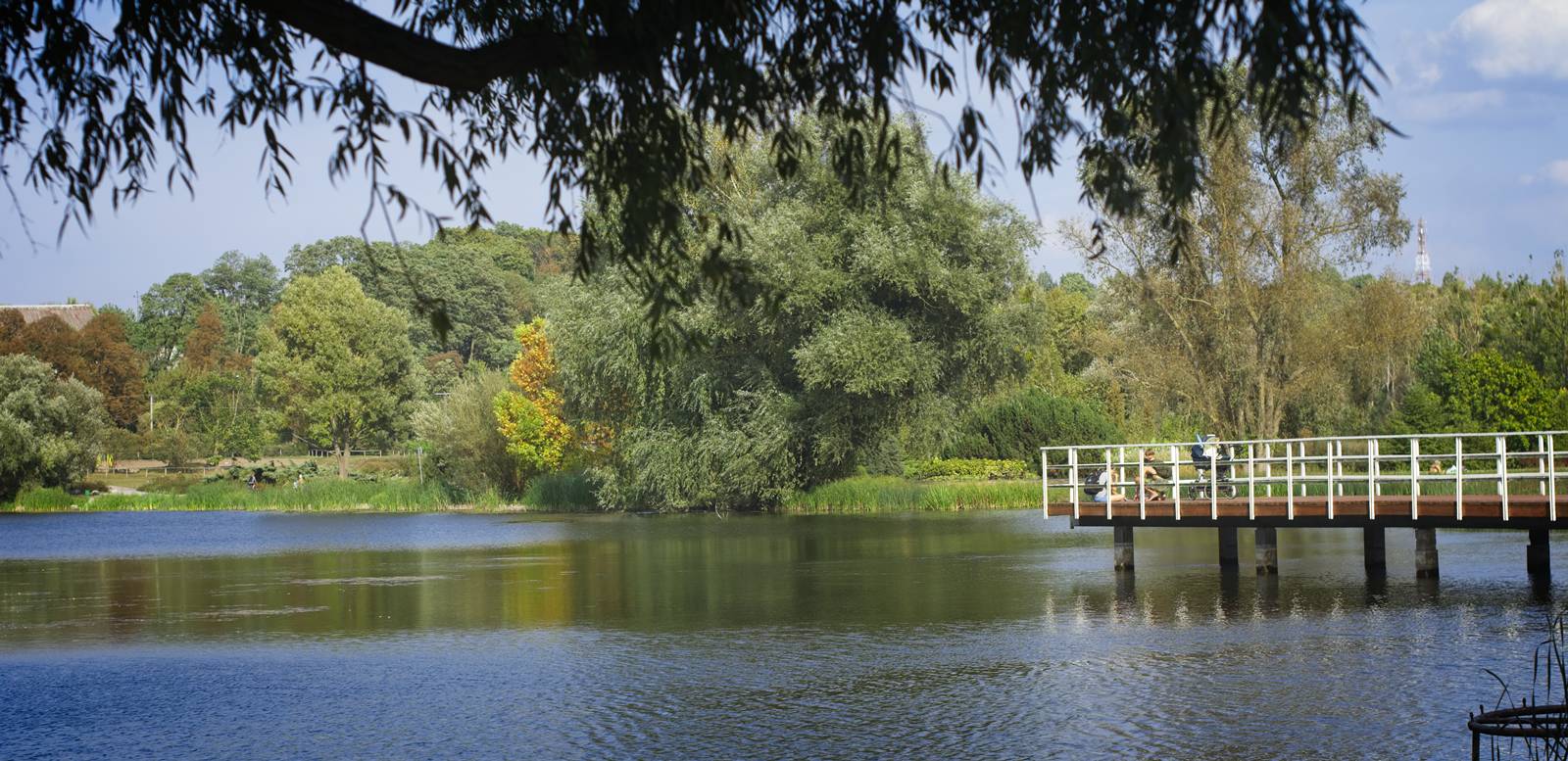 Koronowo lake near Bydgoszcz
You can rent a kayak, yacht or simply take a swim in the lake. The lake is really long and you can easily find a secluded place for yourself, especially if you won't stay right at Pieczyska (which is the most developed part of the lake).
There are many harbors and small resorts at Koronowo lake and river Brda. During my biking trip I was constantly suprised. Whenever I was thinking that I am in absolute middle of nowhere, a cozy guesthouse or summer houses for rent appeared in front of my eyes.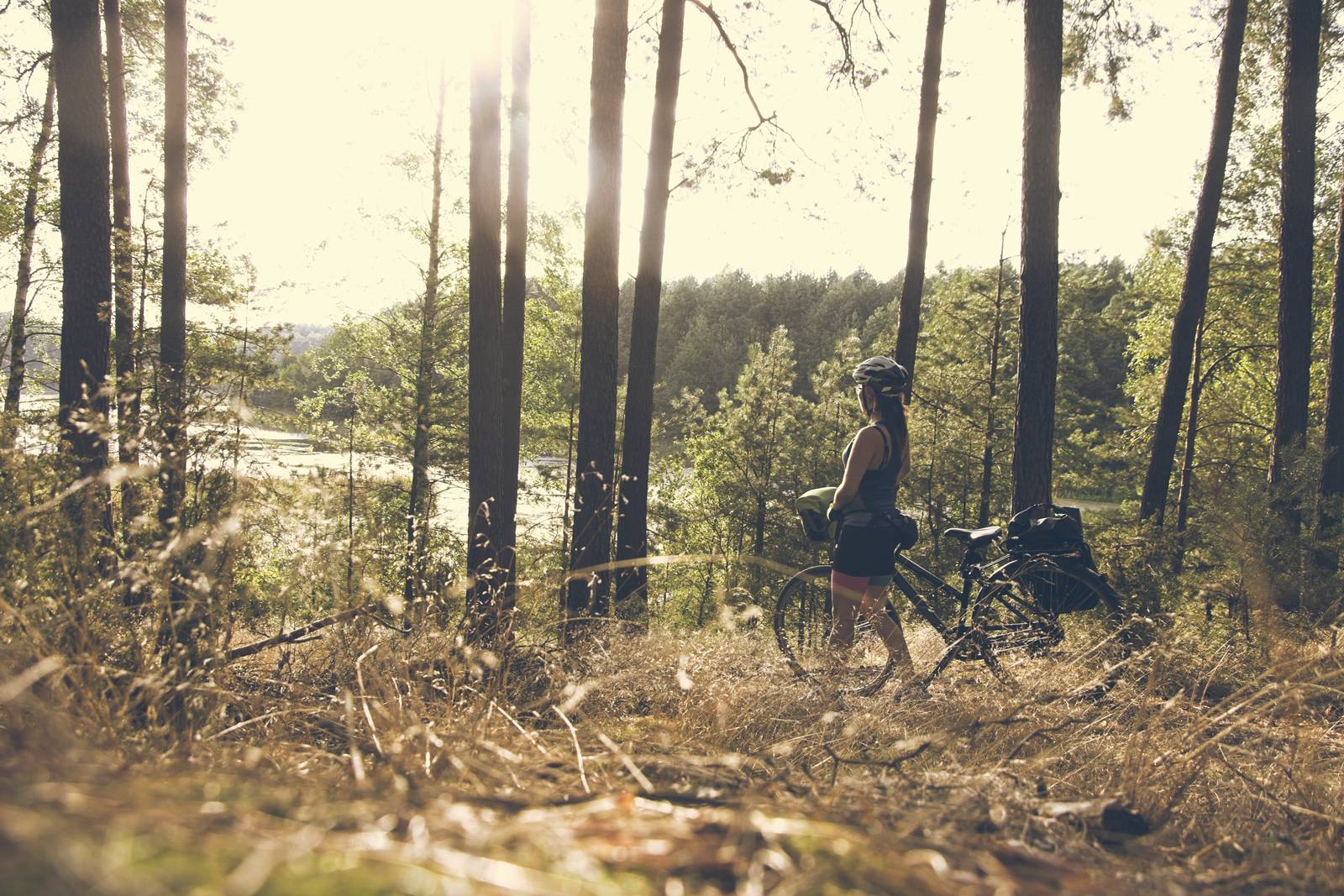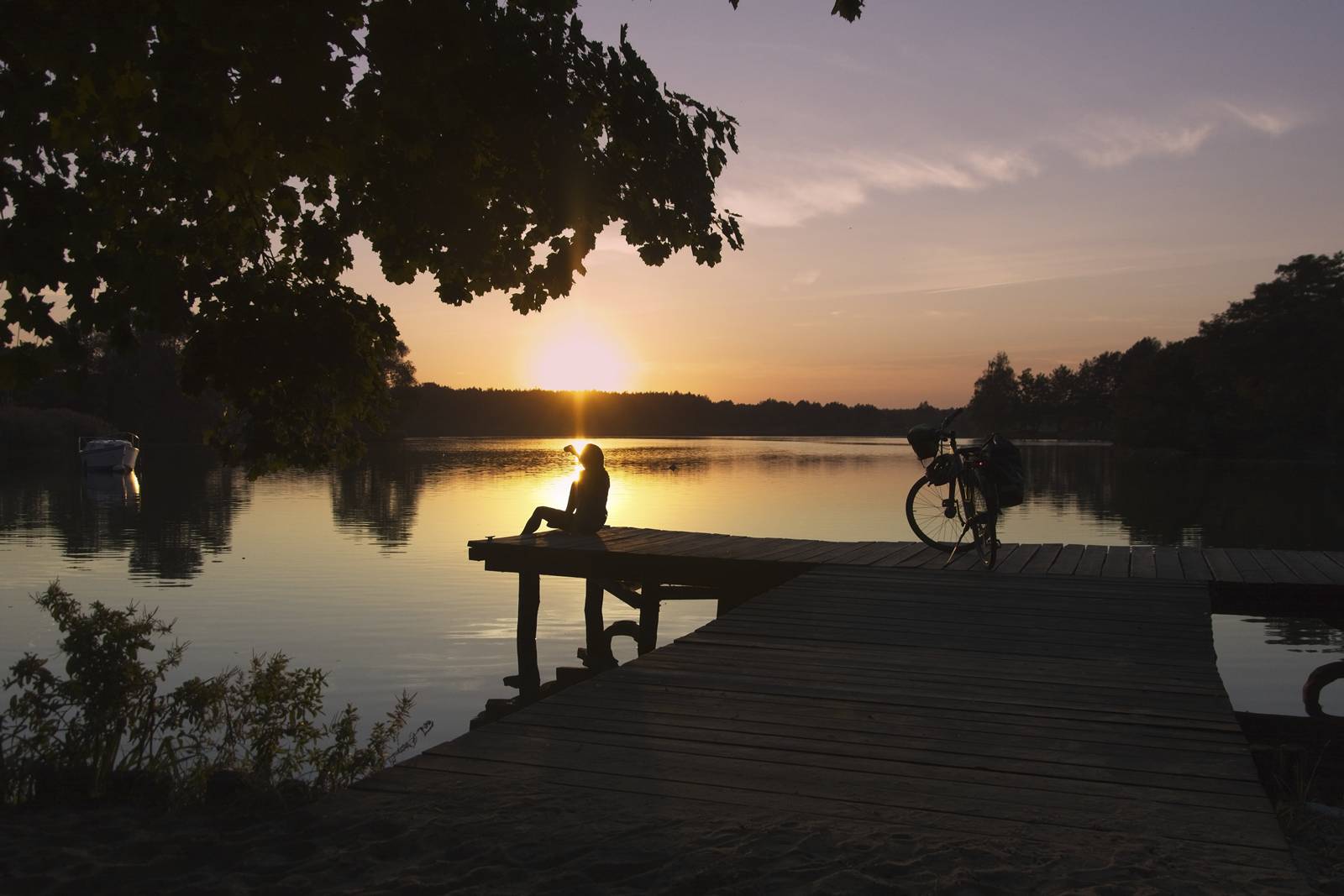 Narrow-gauge bridge in Koronowo
Get active! Grab a bike and take a trip to Koronowo (around 25 km one way). The biggest attraction on the way is an iron narrow-gauge railway bridge from the XIX century. The tallest of its kind in Europe. The railway is gone, but the bridge is now a part of a bike trail. The view from the top (18 m above the river) is awesome.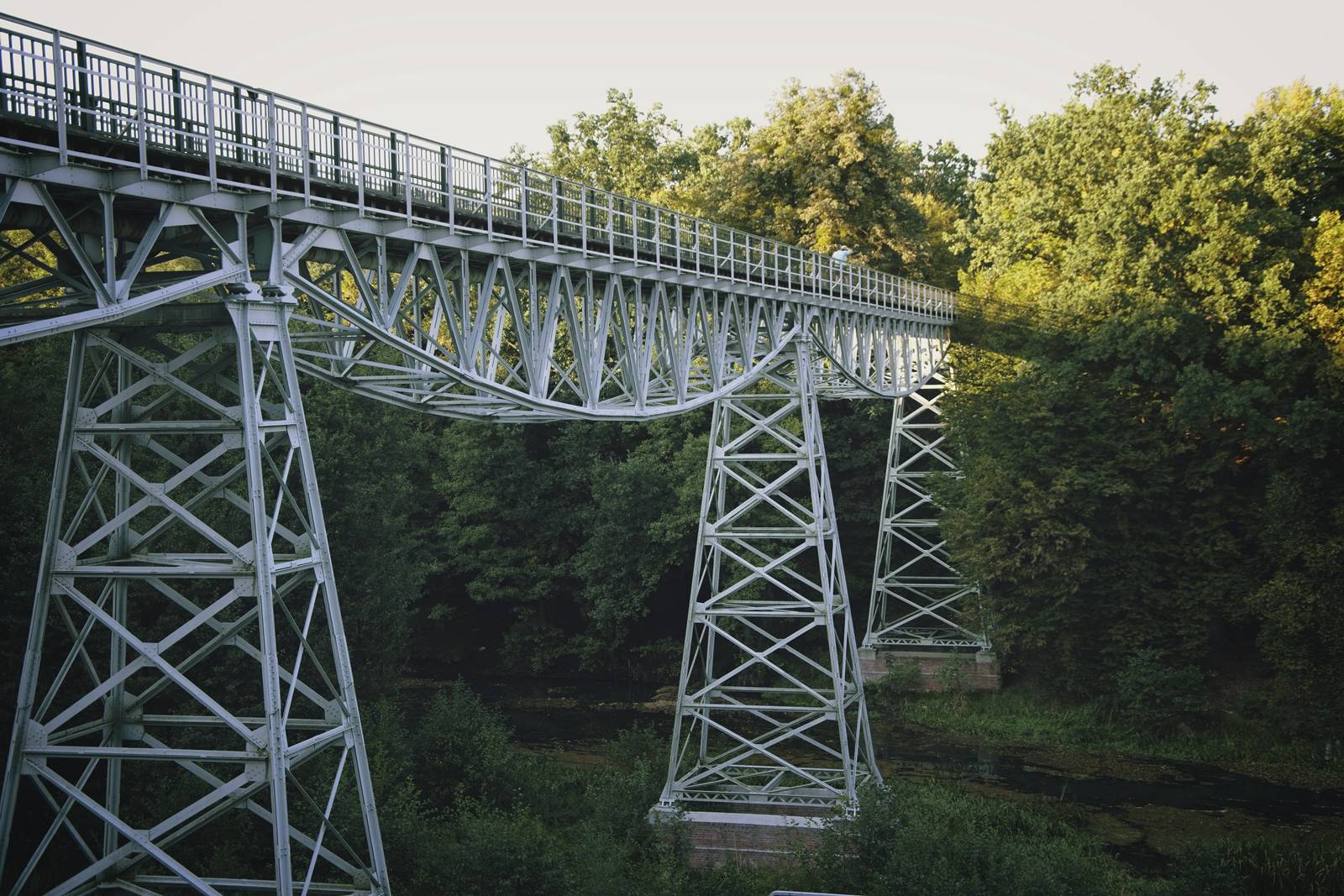 Visit Museum of Soap and History of Dirt
Do you know who was the dirtiest king in a human history? When the first soap was produced and what was it made of? Or maybe you always wanted to make your own soap? Or even better – maybe you just wanna buy one of a kind souvenir from your trip to Bydgoszcz?
You will not find a better occassion to learn and have fun. Museum of Soap and History of Dirt make washing fun!
Bydgoszcz has a long and soapy history. For example, the first washing machine powder Persil had been manufactured there.
If you are planning a visit, contact the museum in advance to book a foreign language guide.
Biskupin Archeological Site
Now slightly forgotten and finally treated as a normal touristic attraction, but for the better part of XX century the archeological site at Biskupin was a political tool. First, Germany and Poland used it as an weapon in a battle over "who was here first". Then communist regime used it for its own political rethoric.
But what is Biskupin?
Biskupin is a town in which the reamanings of the well preserved fortified town from VII century had been found. Today you can visit only a reconstruction of the settlement.
When the Polish archeologist literally dig the settlement out from the ground in the thirties, 1300 years old parts started to rot. So they went back from they came from. The original parts are still kept safely underground (like a T-Rex or something) as there were never enough founds to properly conserve them and put on a display.