Warning
: Undefined array key 6142 in
/home/sisens/domains/planpoland.com/public_html/wp-content/plugins/easy-table-of-contents/includes/class.post.php
on line
265
Warning
: Undefined array key 6142 in
/home/sisens/domains/planpoland.com/public_html/wp-content/plugins/easy-table-of-contents/includes/class.post.php
on line
269
Tatry Mountains (or Tatra) is a small yet the most spectacular piece of land in Southern Poland. It is the first place that comes to Polish minds when asked about hiking holidays. So much that you can sometimes stand in a line while hiking. In winter Zakopane – the biggest city in the region – becomes the most crowded valley in the area.
So if you are also interested in hiking in Tatry or Zakopane, here's a few things that you should know before taking a single step on a trail.
Hiking in Tatry Mountains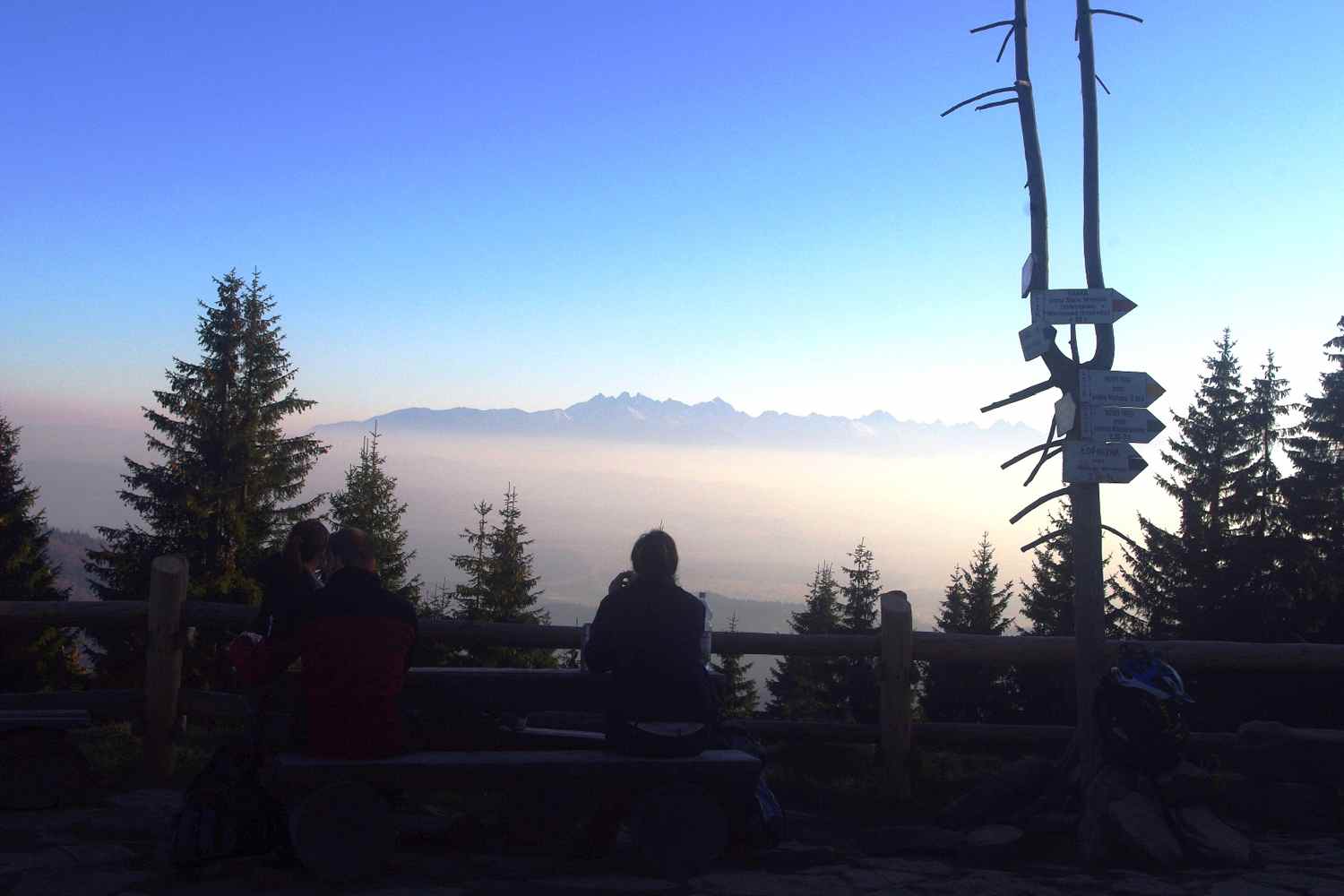 Mountains, especially as high as Tatry, are moody and you should be aware of that. The more you know, the bigger chances you don't hurt yourself.
If you have no or little experience with mountain hiking, prepare yourself. The most important things are: weather, maps, food and clothing. Let's start with the last one.
What to wear in mountains
You need comfortable shoes with a thick sole. If you don't have any, you can always make a trip to the nearest store, such as Decathlon, where you will find a huge variety of shoes. Whatever you choose, don't wear sandals, heels, nor flip-flops. Your shoes need to protect your feet and ancles. And walking around in uncomfortable shoes will have an effect on your whole locomotor system.
Remember that the temperature high in the mountain is different than temperature on the parking lot in Zakopane. It drops 1 degree every 100 meters of elevation. So if you enjoy 25 degrees during the breakfast on Krupówki, you might be freezing 4 hours later on the top of Kasprowy Wierch.
This is why you should always keep warm clothes in your backpack. It would be great if you also pack some waterproof jacket. Again, wear comfortable, sport clothes.
Check the weather before hiking Tatry mountains
Also, always check the weather before starting your hike and do so throughout the day. You can use numerous weather apps, like Storm Radar or even Google Weather. If you observe the rain in the forecast that originates somewhere over Slovakia, you can be almost sure it will be raining in Tatry within next hours.
Also, what might not be obvious to everyone – it might be spring down here, but up there it is still winter. In the higher parts of the mountains snow melts down in August. If there is snow on the trail, watch out, cause it might be just a cover. It might have melted underneath. Also, remember that snow melts down slower on northern parts of the slopes.
Last but not least, don't be blind. Observe the sky to make sure the storm is not coming. In case you start to hear the thunders, make sure to find a safe place to hide before the storm comes. If you hear the thunders before reaching the top, start climbing down. It will be much safer there. Whatever happens, during the storm don't stay anywhere near the metal chains, that are part of the infrustructure in the mountains. Don't grab them, as they are powerful electrical conductors.
If by any chance the storm catch you somewhere near Giewont peak, start climbing down as soon as possible.
Storm in Tatry – Giewont 2019
We cannot stress enough how important it is not to underestimate the storms when you are up in the mountains, especially in the age of climate change. During a storm which took place in August 2019 a lightning hit on the top of one of the most popular peaks among tourists – Giewont. 5 people were killed, almost 200 injured.
Pack some food for the whole day
Yes there might be some refuges on your way. But before you get there, it might take 3-4 hours of hiking. So pack up some sandwiches, fruits and chocolate (should restore your energy deficits). And of course don't forget about something to drink.
Do research before
Find out what is the difficulty level of your route. You probably know where do you want to go: Morskie Oko, Giewont, Rysy, Dolina Pięciu Stawów or maybe Kasprowy Wierch? There are many peaks and trails in Tatry Mountains (and they are marked with different colors), so it is always a good idea to know your route in advance. It will give you more confidence and help, especially if you loose your way.
This might seem like an obvious advice but there are hundreds of people who hike Tatry in summer and have no idea where they go. Or they don't know enough. A month ago the whole Polish hiking world was making fun of tourists who climbed down from Rysy and ended up on Slovak site, instead of Polish – and around 60 km from the parking lot where they left their car. They wanted to sue the National Park for that 🙂
Printed maps will help you in visualizing the trail while you are still at home. Again, you can buy it online or take a trip to a local Deacthlon, Empik or any other bookstores (most of them sell touristic maps).
There are also many hiking apps that you can use and we encourage you to download it. Personally we always use Locus Map which operates on free Open Andro Maps. You can use them offline, so no need to worry about lack of coverage.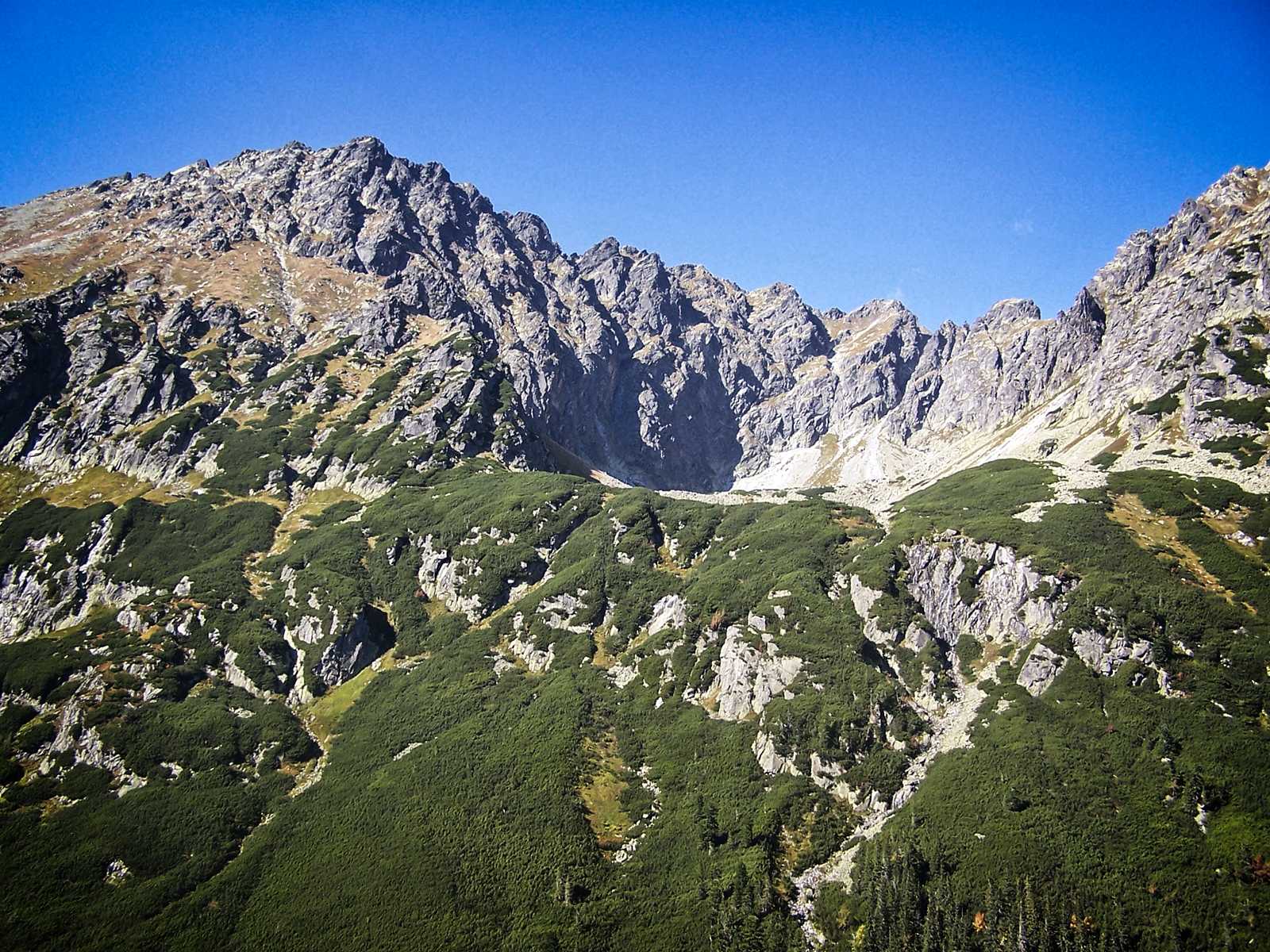 Hiking Tatry mountains map
Weather in the mountains tends to change in the afternoon. So it is best to start your hike early in the morning and possibly finish by 5 PM.
We marked some of the starting points for hikes around Zakopane on a map below.
It is also worth to know that before entering Tatry National Park you should pay an entrance fee. You can do it in a booths at the entrances.