Warning
: Undefined array key 6127 in
/home/sisens/domains/planpoland.com/public_html/wp-content/plugins/easy-table-of-contents/includes/class.post.php
on line
265
Warning
: Undefined array key 6127 in
/home/sisens/domains/planpoland.com/public_html/wp-content/plugins/easy-table-of-contents/includes/class.post.php
on line
269
If travelling around Czechia is already too boring for you, maybe it is time to mix things up a little? South-western Poland has a lot to offer in terms of tourist attractions. And if somehow you are lost in translation, here's a summary of eight places to visit near Polish Czech border.
South Western part of Poland is called Lower Silesia. It's capital Wrocław is considered as one of the most interesting cities in Poland. And also one of the best places to settle down. It is surrounded by beautiful mountains in the south. Which is where you will find most of the touristic attractions we recommend in this post.
Castle Książ
This one is a beauty. There are many castles in Lower Silesia, but this one takes a cake. There can be no other choice for our number one of the list of places to visit near Polish Czech border.
Situated on a top of the hill in the middle of the old forest looks like taken straight from a fairy tale or a story about raubitters.
All the necessary information about sightseeing you will find here . You should probably visit it outside of long weekends, as it is then swormed with tourists.
Castle Książ Opening Hours and Tickets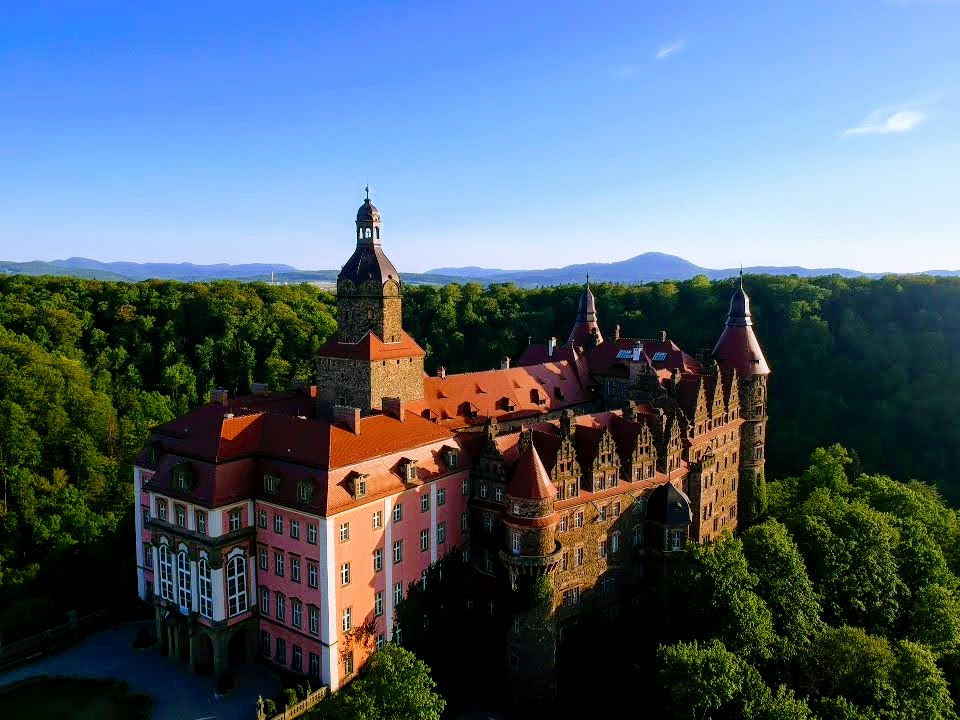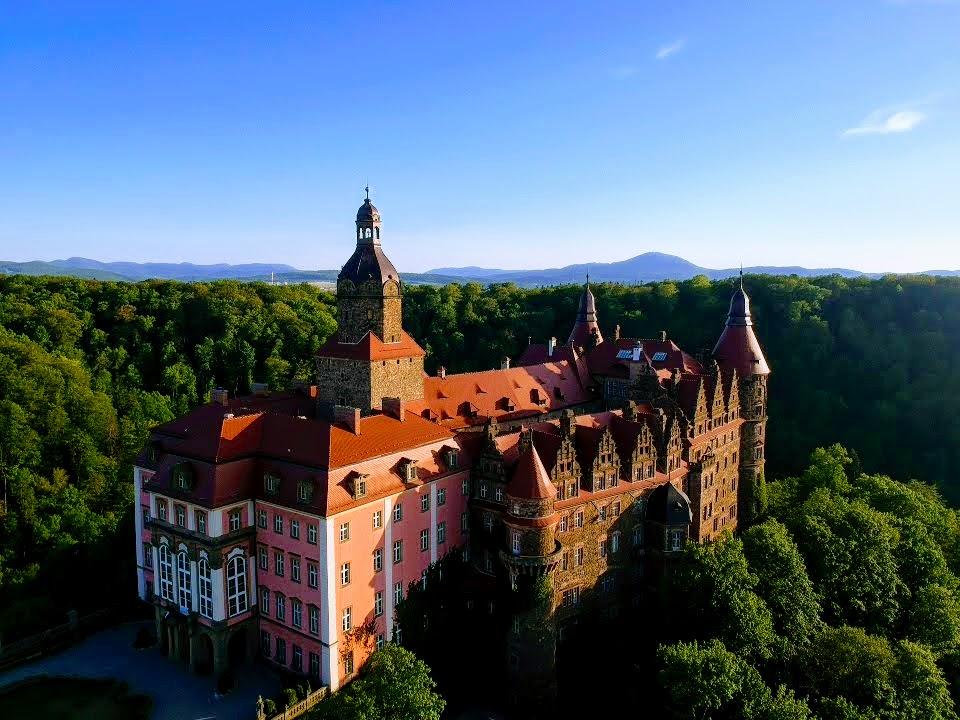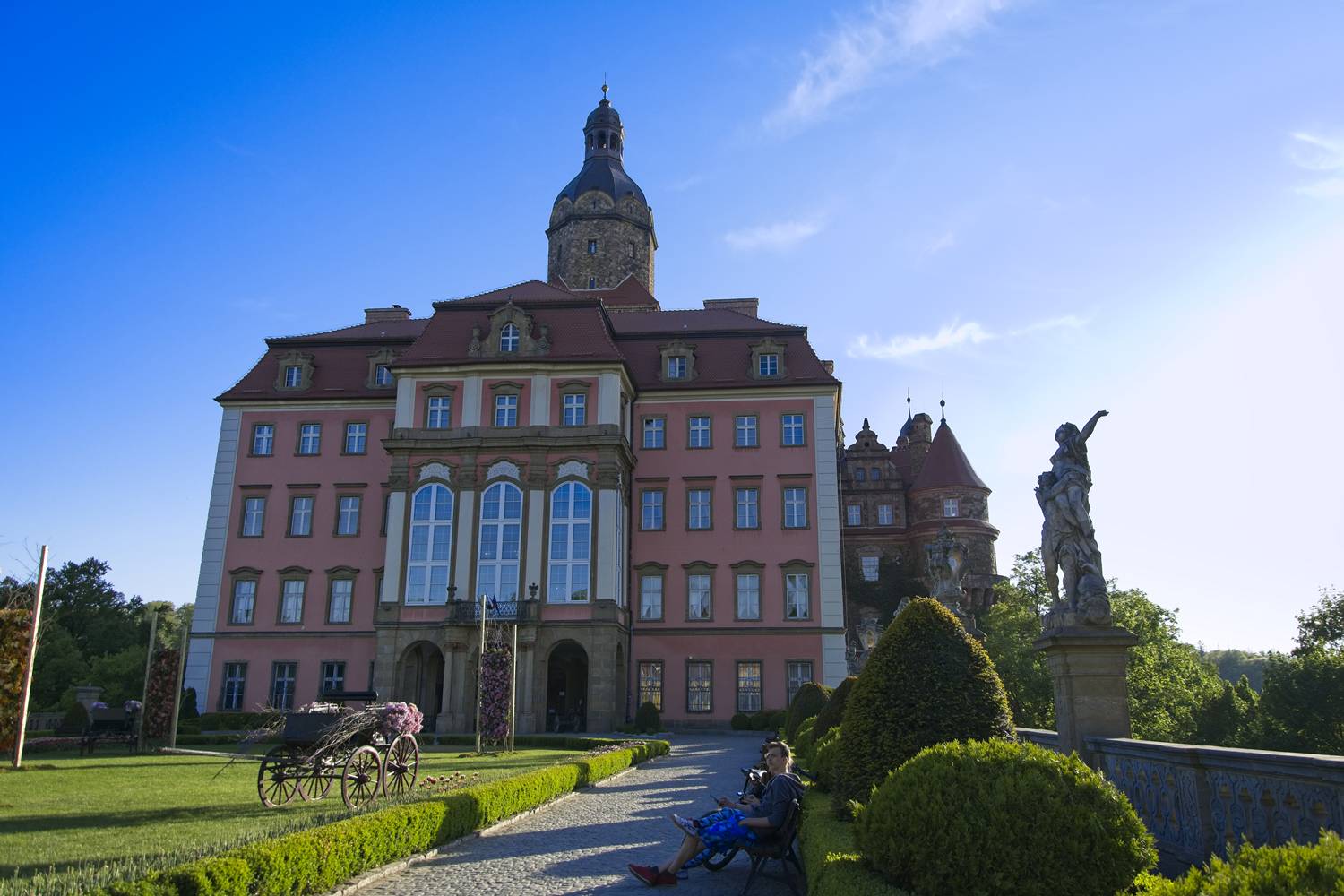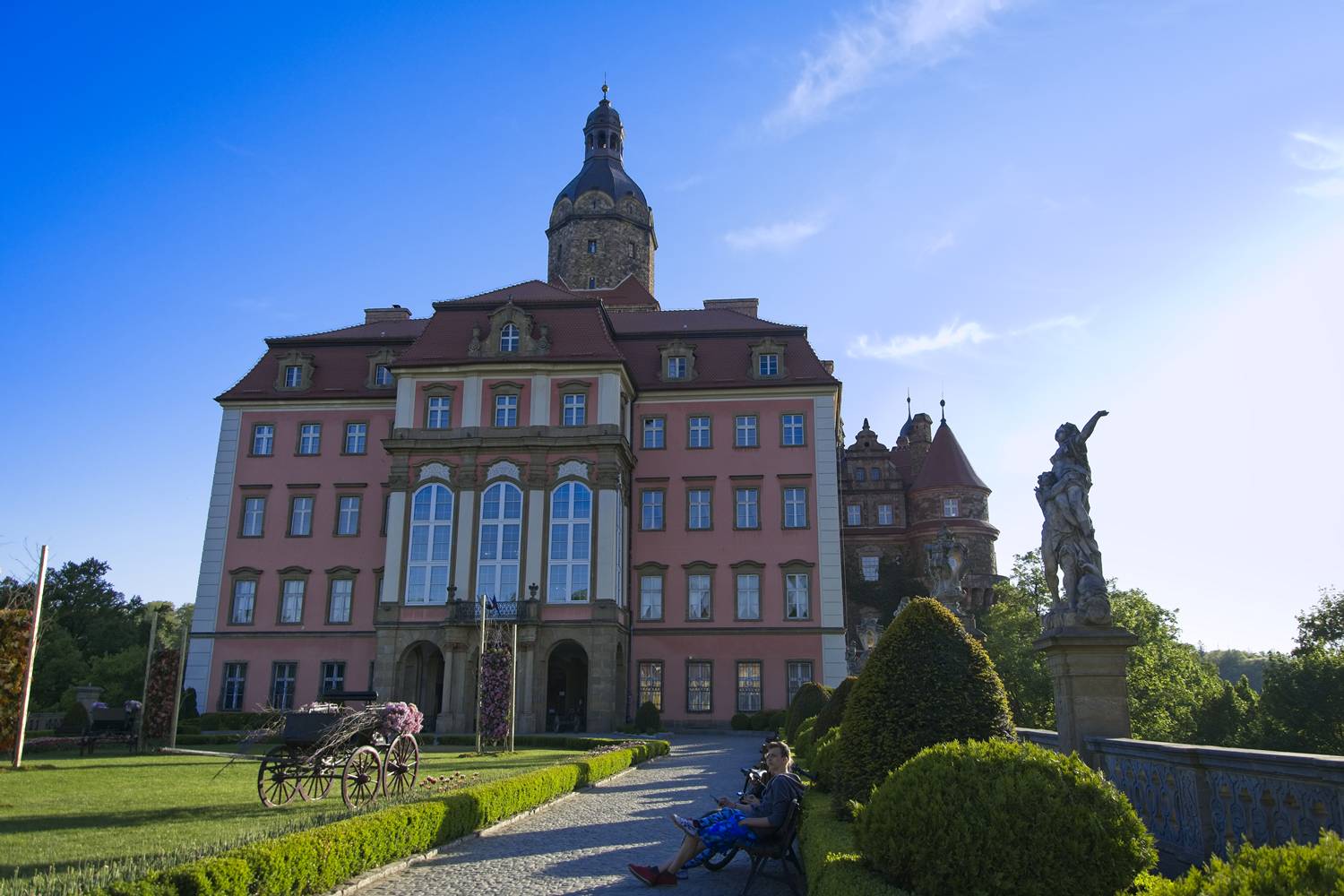 Church of Piece in Jawor
One of the three wooden churches built after the Peace of Westphalia which ended the religious wars of XVII century. Under the treaty, it was forbidden to built them with bricks, steel or stone. Which is why they were made entirely with wood and clay. From our perspective, it is one of the most beautiful churches in Poland.
The church is situated in a bit neglected town – Jawor, around 50 km from Jelenia Góra.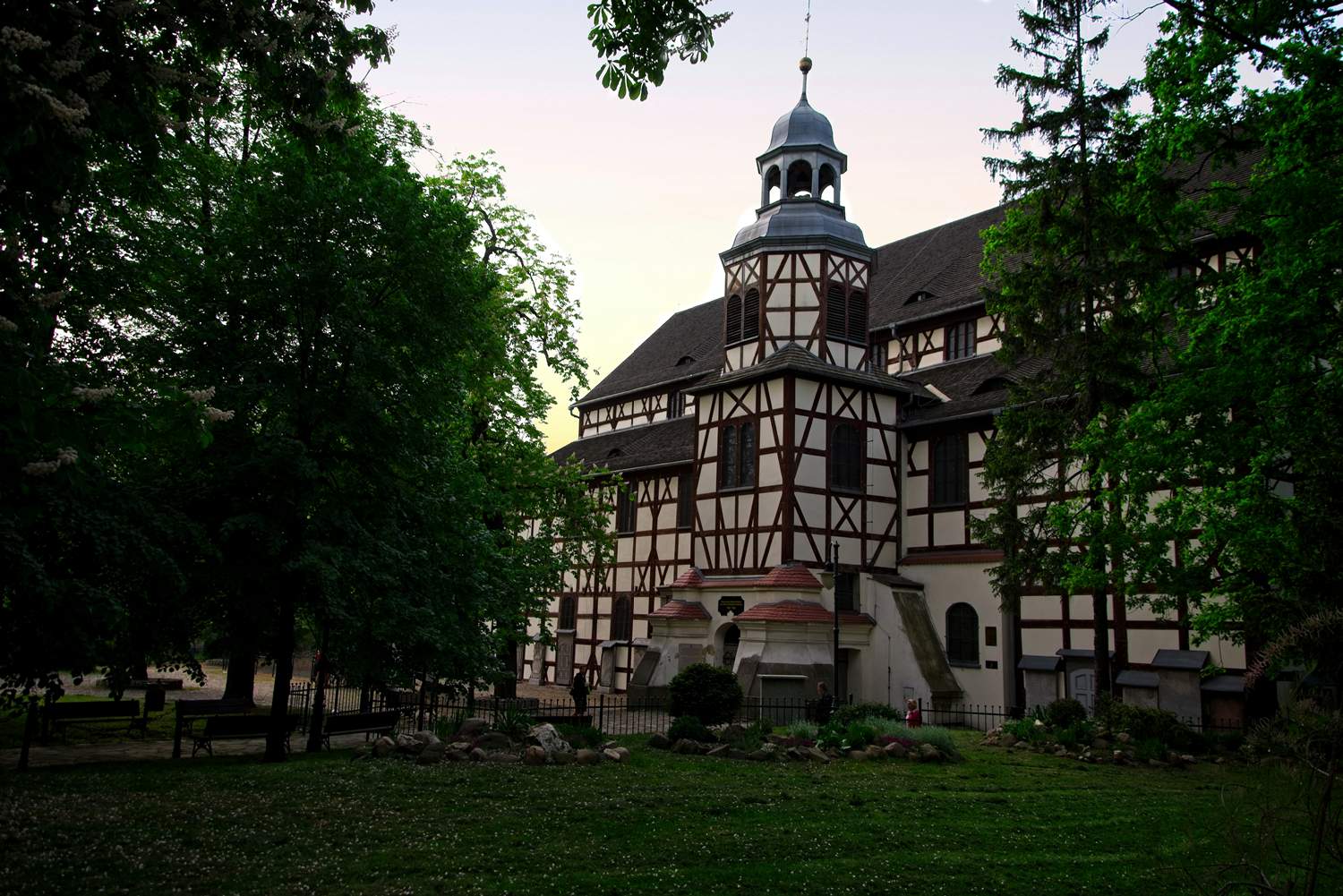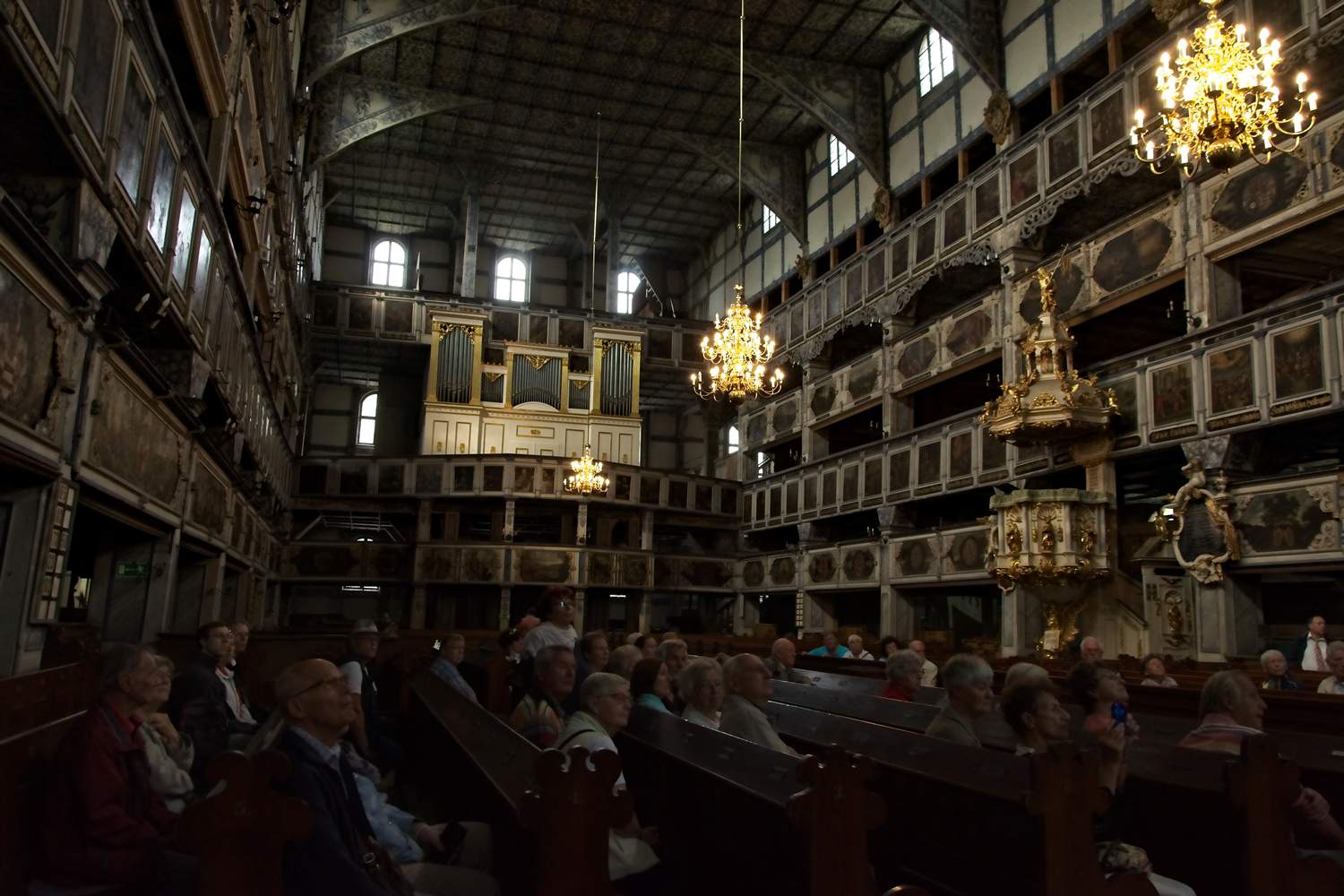 Hiking in Karkonosze
As hiking is popular among both Czech people and Polish, don't forget that you can always jump through the border and get on your feet to the beautiful towns like Szklarska Poręba or Karpacz.
The trails on Polish side are well marked and there are many refuges you can stay at night. However, it is a good idea to avoid the long weekends. During first week of May, Corpus Cristi and 15th of August, the mountain trails around Śnieżka or Ślęża might be supercrowded.
Spindlerovy Mlyn in Czech is a good starting point for your hike.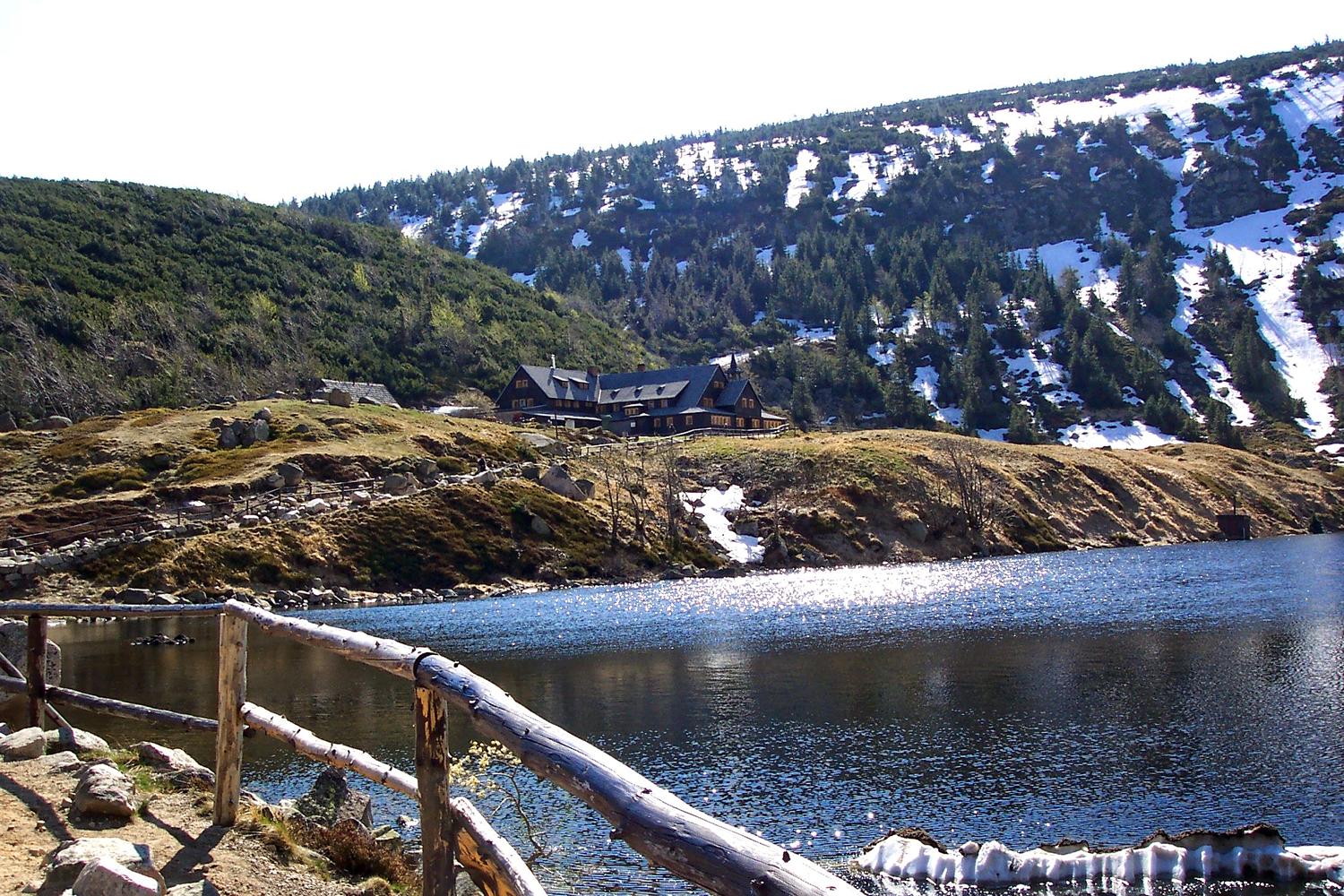 Kompleks Riese
The underground city in Owl's Mountains was being built by Nazis, but never completed. The purpose of the structure was never revealed to the public, however a safe bet is that it was suppose to serve as a underground headquarter for Hitler and the generals in case of nuclear war. Till 1944 it was spent 28 thousands tons of concrete and steel to built Riese.
A it was a grand project, the entrances are located in several, remoted places. It can be visited in: in Włodarz, Osówka and Castle Książ.
Riese Website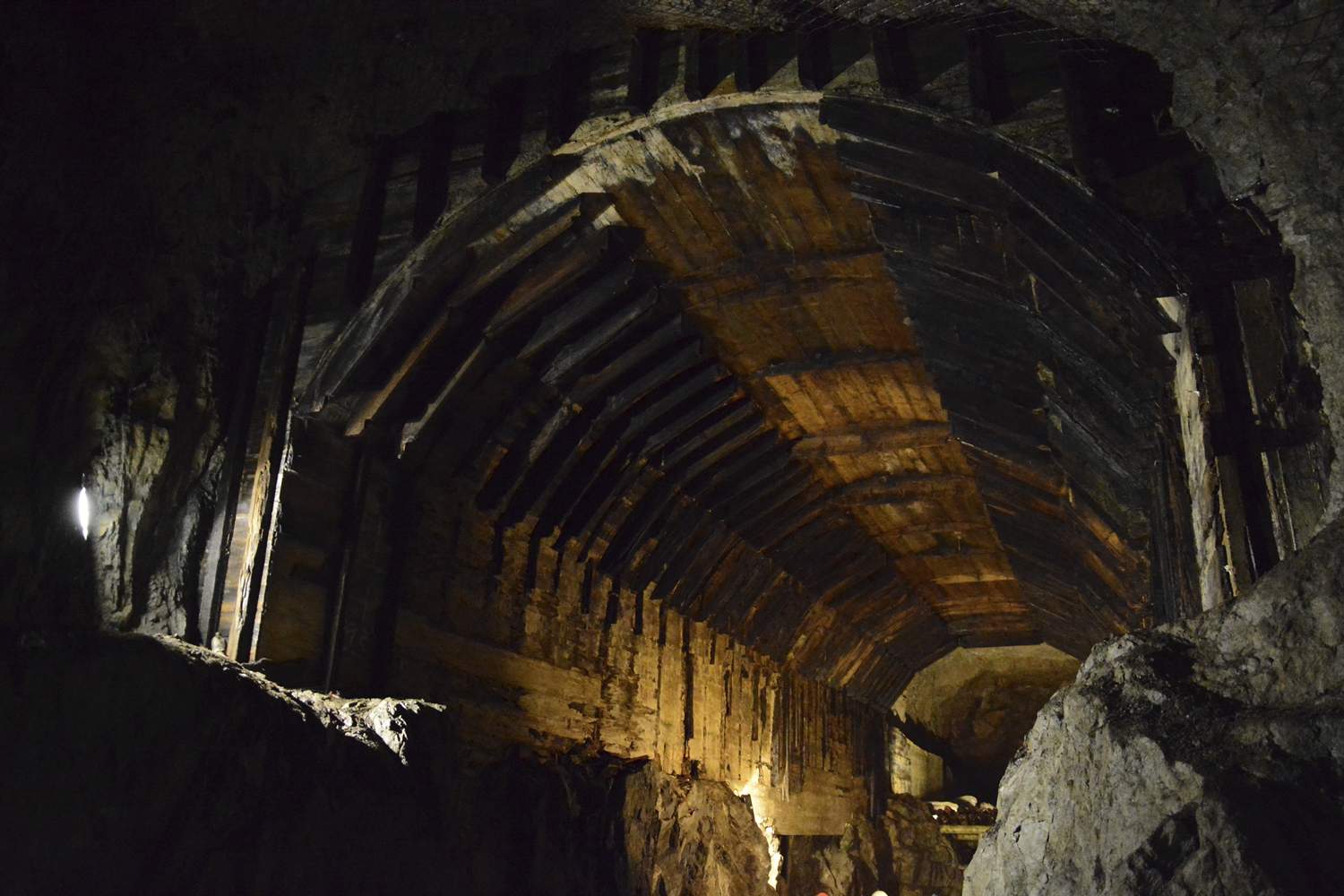 Wrocław
We don't want to be boring, but yes. If you are thinking about visiting the Polish side of the mountains it is probably the most obvious choice to come to Wrocław. The city is vibrant and you will easily get there a bottle of fine beer. If we are to recommend one place, it is definitely Spiż at Rynek 2.
The families with children will love Wrocław for its modern ZOO as well as… the dwarves. You can find over 300 of them hidden on the streets and in parks. And if you would like to learn some new things, visit Hydropolis.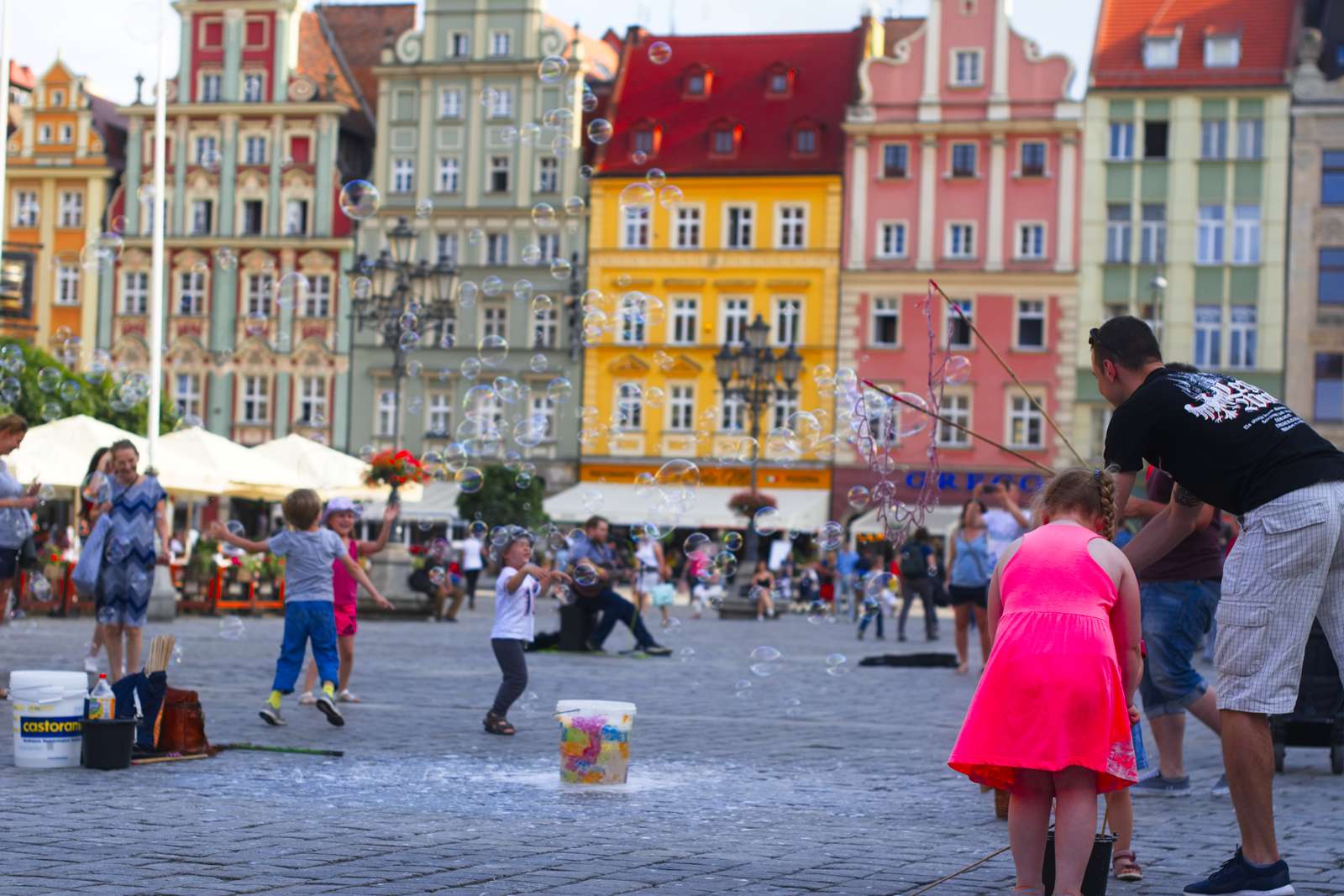 Bear's Cave in Kletno
The biggest cave in Poland is located two hours drive from the center of Wrocław. You can either visit it in a regular way, or book an extreme tour with speleologist. With him you will explore the lower parts of the cave, where you will have get on your four or even crawl to pass through narrow passages. It is definetely not an option for giants.
More information, unfortunately only in Polish, you will find here.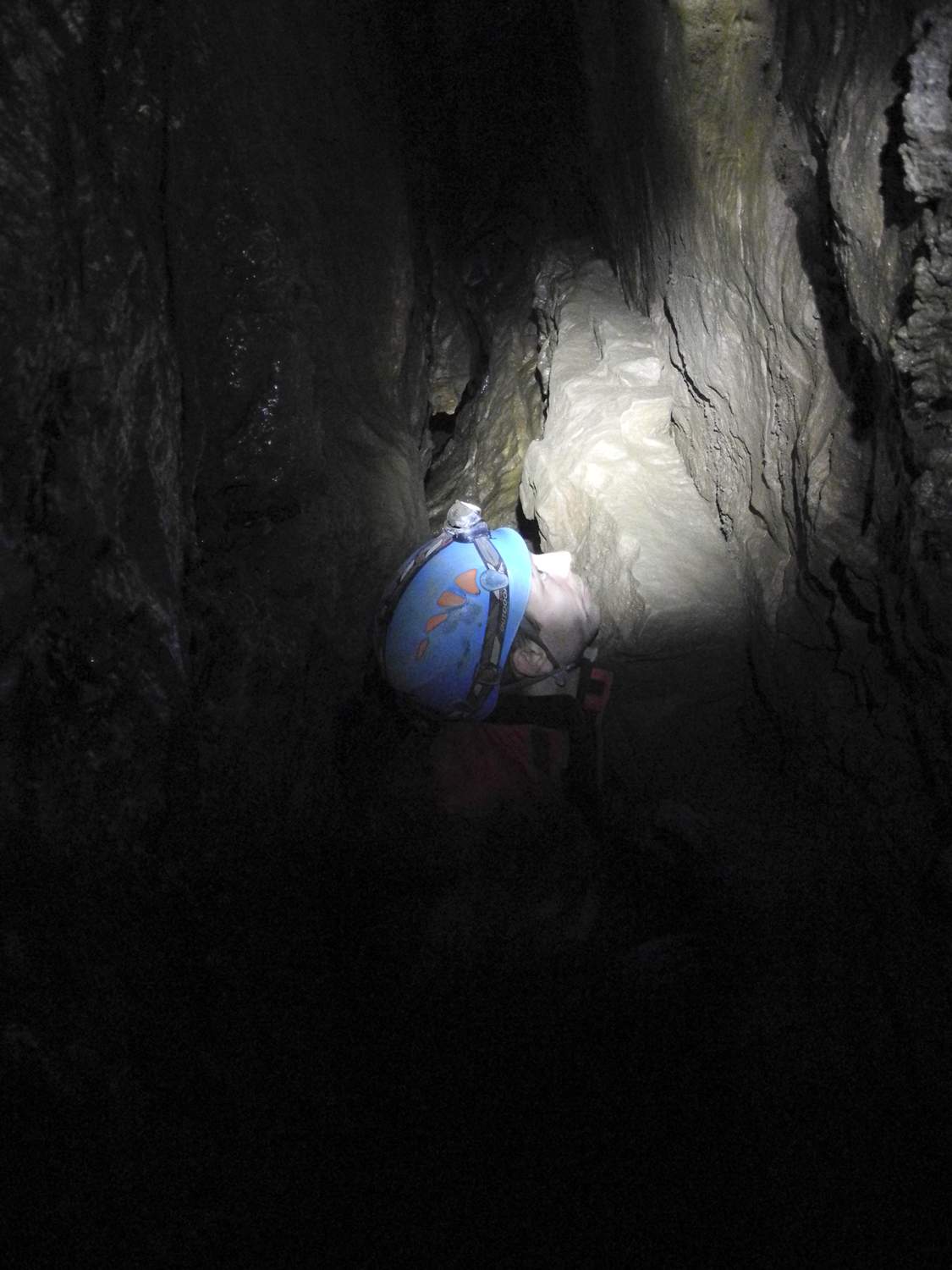 Read more about Lower Silesia
Where to stay in Lower Silesia
If you decide for exploration of Lower Silesia – and we totally think you should – consider this places for your accomodation:
Eskapada – a guesthouse located in the renovated old Sudeten hut. Very peaceful and close to nature.
Osada Śnieżka – everything here should be perfect. It is away from any bigger road and the views are spectacular.
Dwór Górny – slightly out off the beaten track, but very comfortable. The breakfast are great.
If you are living in Eastern Czechia, you are probably more interested in the part of Poland closer to you. Here you cannot miss these two spots:
Cracow
This city is sooo important to Polish people. Cracow was the second capital of Poland and as such is simply full of landmarks. The great kings and presidents who are burried in the crypts of Wawel Castle. Sukiennice – the textil market at Old Town is buzy all day long. The St Mary's Church, where you can hear the sound of hejnał performed every day at noon, make everyone gasp. Especially once they see its celling.
If you are looking for a destination for a city break close from Czechia, Cracow is a place to visit.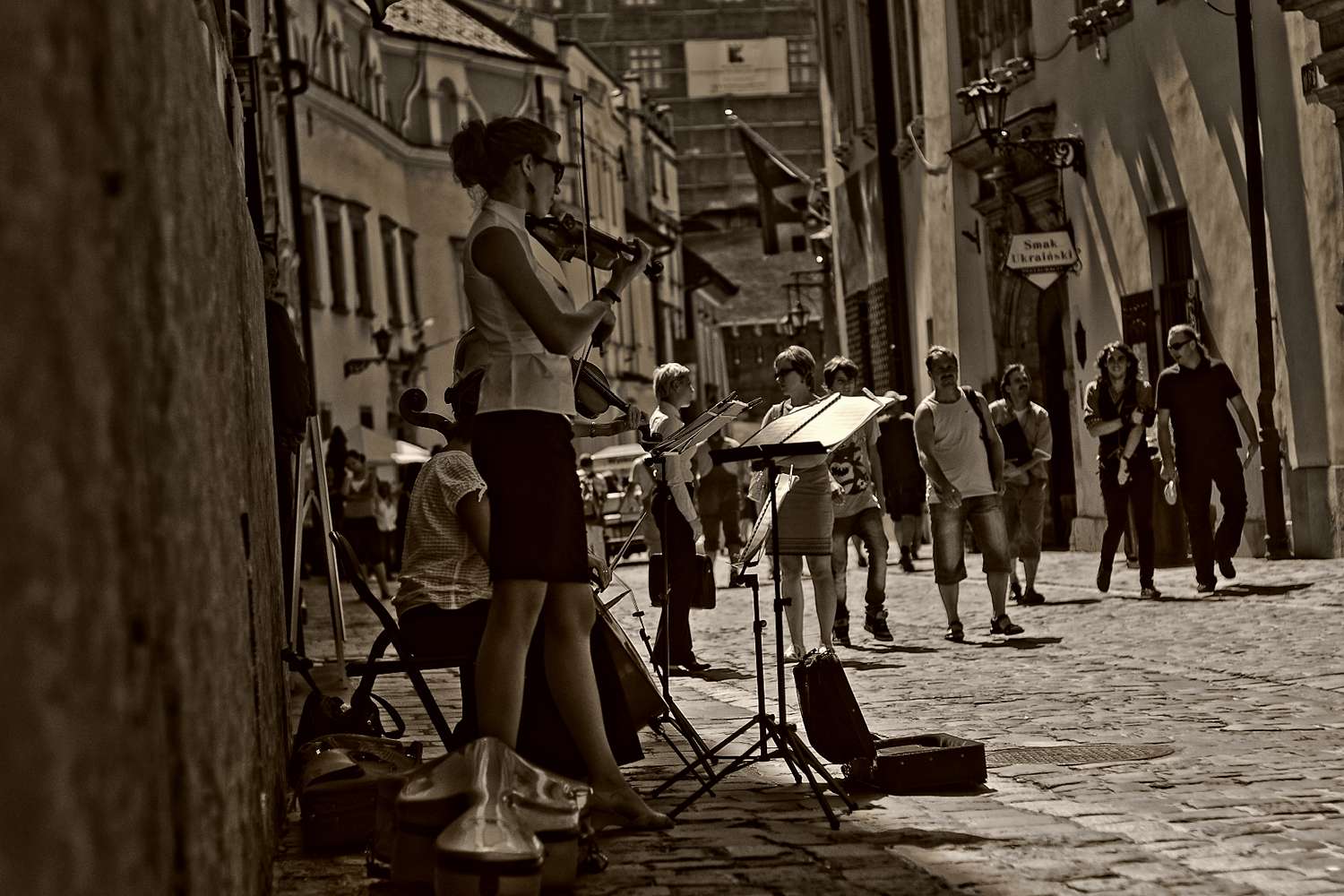 Lanckorona
Our favourite town around Cracow is Lanckorona. It is a tiny place, located completely outside of… everything. Loved by the artisits, Lanckorona become a popular weekend destination in the 70s.
If you like tranquility and fine cuisine, you will definetely find there something for you. The town is also a nice starting point for a hike around Wielickie Highlands.