Warning
: Undefined array key 4760 in
/home/sisens/domains/planpoland.com/public_html/wp-content/plugins/easy-table-of-contents/includes/class.post.php
on line
265
Warning
: Undefined array key 4760 in
/home/sisens/domains/planpoland.com/public_html/wp-content/plugins/easy-table-of-contents/includes/class.post.php
on line
269
Sun is shining, the weather is sweet. There is no better way to spend your day, than to jump in a kayak and find out how Poland looks from the perspective of a river.
There are more than plenty rivers around Warsaw that are suitable both for experienced kayakers and novices.
Jeziorka
One of the smoothest rivers in the area. You can start your trip from Piaseczno or Konstancin Jeziorna. Which makes Jeziorka one of the closest kayak-suitable-river near Polish capital.
If you are already there, you can hop off the kayak and discover hidden gems of Warsaw's suberbs. Konstancin is a synonim of Polish Beverly Hills. A walk around beautiful old villas and palaces from the beginning of XX century is always a highlight of the day.
Where to start: Piaseczno or Konstancin Jeziorna (15 km from Warsaw)
Where to rent.: Kajaki Piaseczno,  AktywneChwile.pl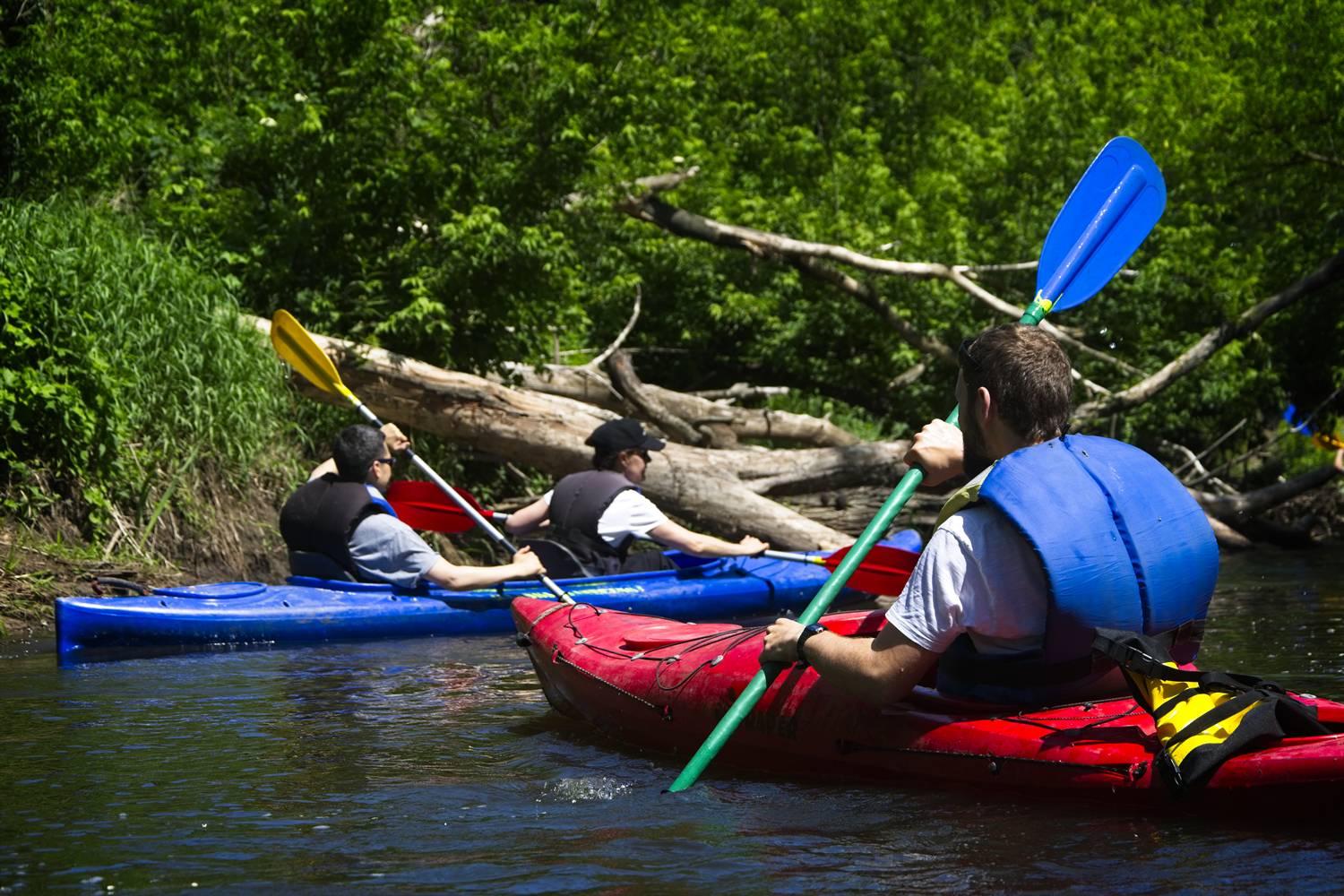 Radomka
During the summer season Radomka is super calm and pretty shallow river. However, it doesn't mean you will be bored there. There are many obsticles on the way, such as low timber bridges or trees that landed in the river. However, they just make the ride such more interesting!
The most popular place to start you trip is Brzóza near Kozienice. From there you kayak in the direction of Vistula river, and finish your trip in Ryczywół.
Where to start: Brzóza (around 90 km from Warsaw)
Where to rent: Wypożyczalnia Kajaków Radomka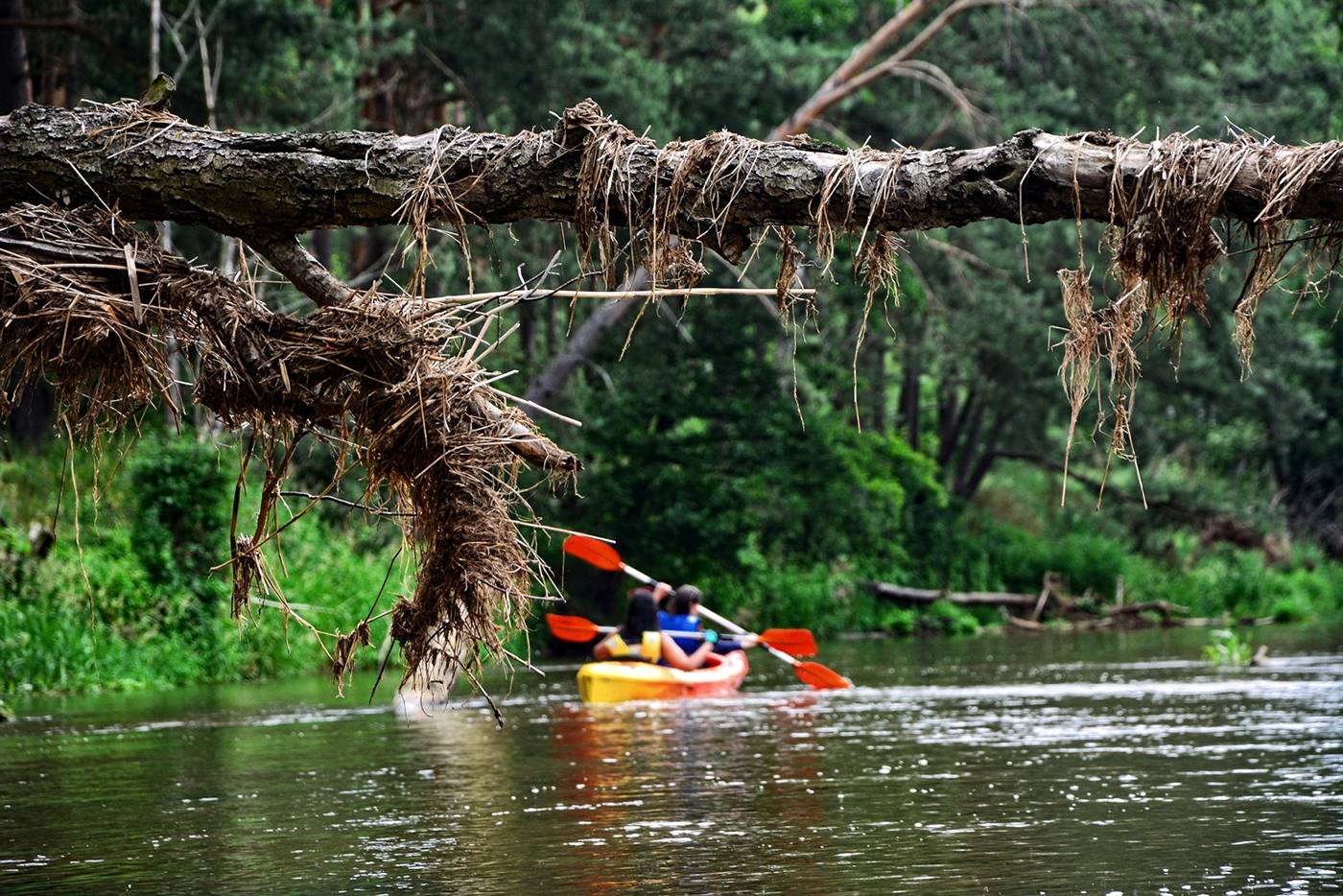 Wkra
Wkra has plenty to offer to kayakers who are ready to get out and do some heavy lifting. if you decide for a 3-4 hours trip be prepare for so called "przenoski", that are barriers on the river that you cannot by pass by water.
Starting points on river Wkra are located around 60 – 70 km from Warsaw. We especially recommend a little camping site with rental services Przystań Kaja Sobieski. You can rent a room there or sleep in a tent. They have superb french fries and mulled beer (only in Poland!)  that is perfect for the cold evenings.
Starting point: around 60 km from Warsaw
Where to rent: Przystań Kaja Sobieski
Rawka
Puszcza Bolimowska is one of the biggest forests around Warsaw. Right in the middle of it you will find a small river which accidentely is also a border between the mazowieckie and łodzkie voievodship.
Let's be honest, Rawka is not Amazon and is just 115 km long. However it is perfect for kayaking, especially for those of you who are ready to move around the labirynth of trees – both in the water and on dry land.
Where to start: Ośrodek Sosenka (around 80 km from Warsaw)
Where to rent.: Ośrodek Sosenka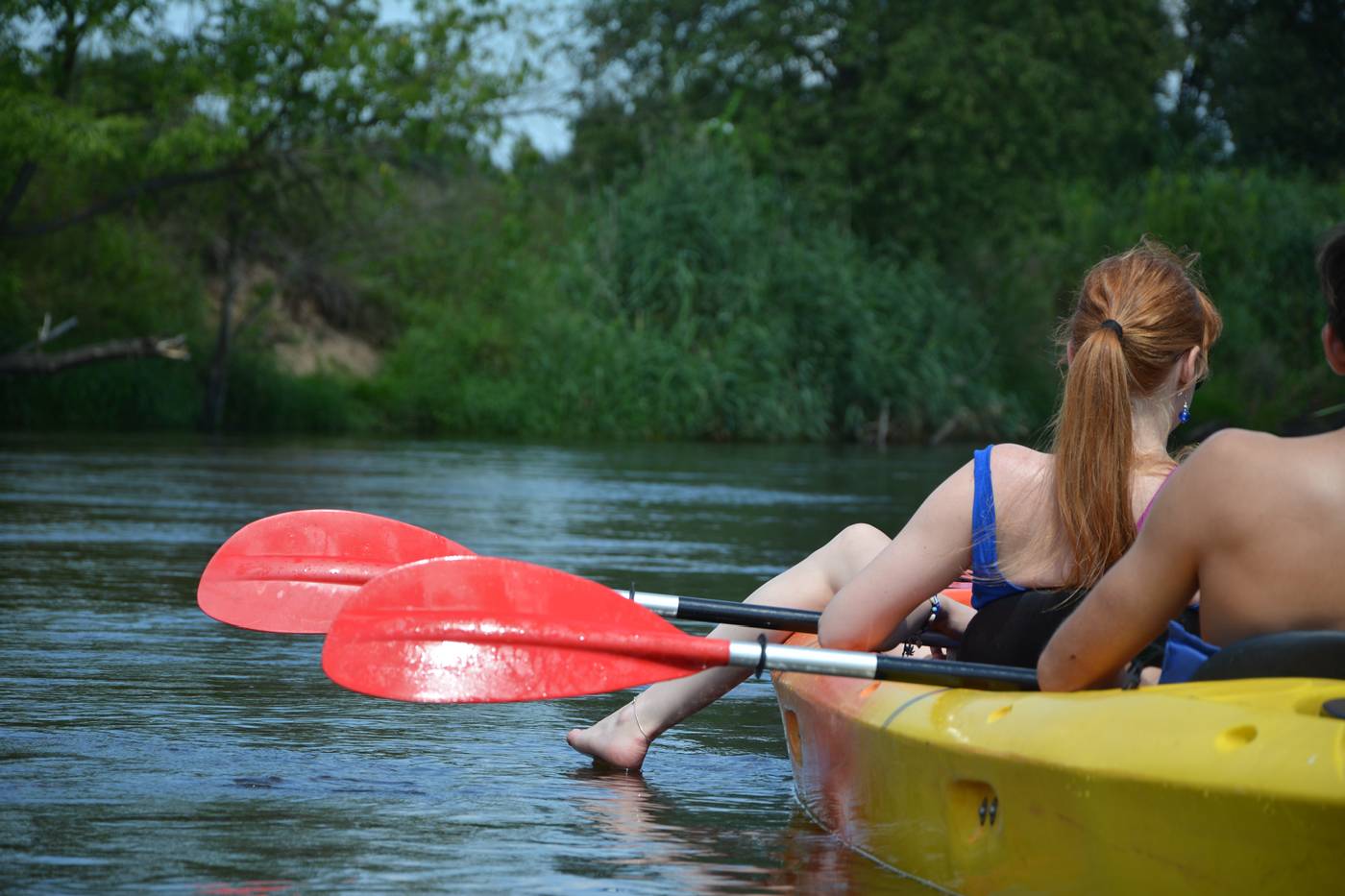 Pilica
If you are ready to go a little bit further for your kayaking trip, pack your bag and head toward Pilica. Comparing to the previously mentioned, this river is huge. However you shouldn't be intimidated. It is considered perfect for beginners.
Where to start: Warka (60 km from Warsaw)
Where to rent:  KajakiNadPilicą, KajakowaWarka
Wisła (Vistula)
If your priority is closeness, Wisła is just perfect. After all it cuts through the middle of the city.
As the biggest Polish river, Vistula has bad reputation and probably this is why you will not see many kayakers there. So far we were kayaking on Wisła only in winter and it was a true challenge.
Which is why we recommend Wisła mostly for the active and prepared for obsticles kayakers.
Where to rent: naKajak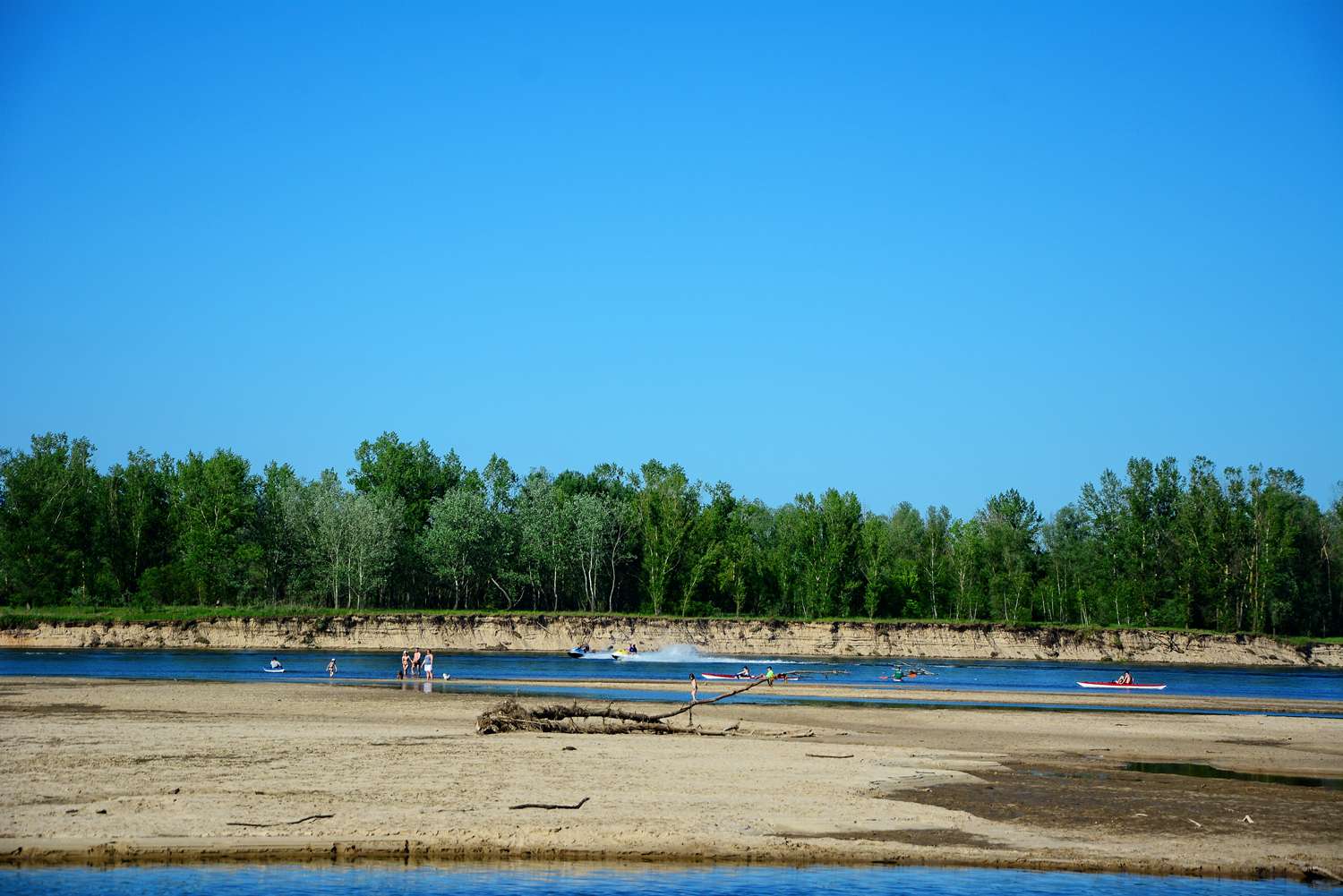 Świder
Last but not least – Świder. This little river is also a perfect choice for an active afternoon. The river goes around the towns of Otwock and Józefów, which makes a perfect excuse to visit. The highlight of the area are beautifully decorated wooden houses from the beginning of XX ccentury.
Where to start: around Wola Karczewska (30 km from Warsaw)
Where to rent: : River Squad , RiverFun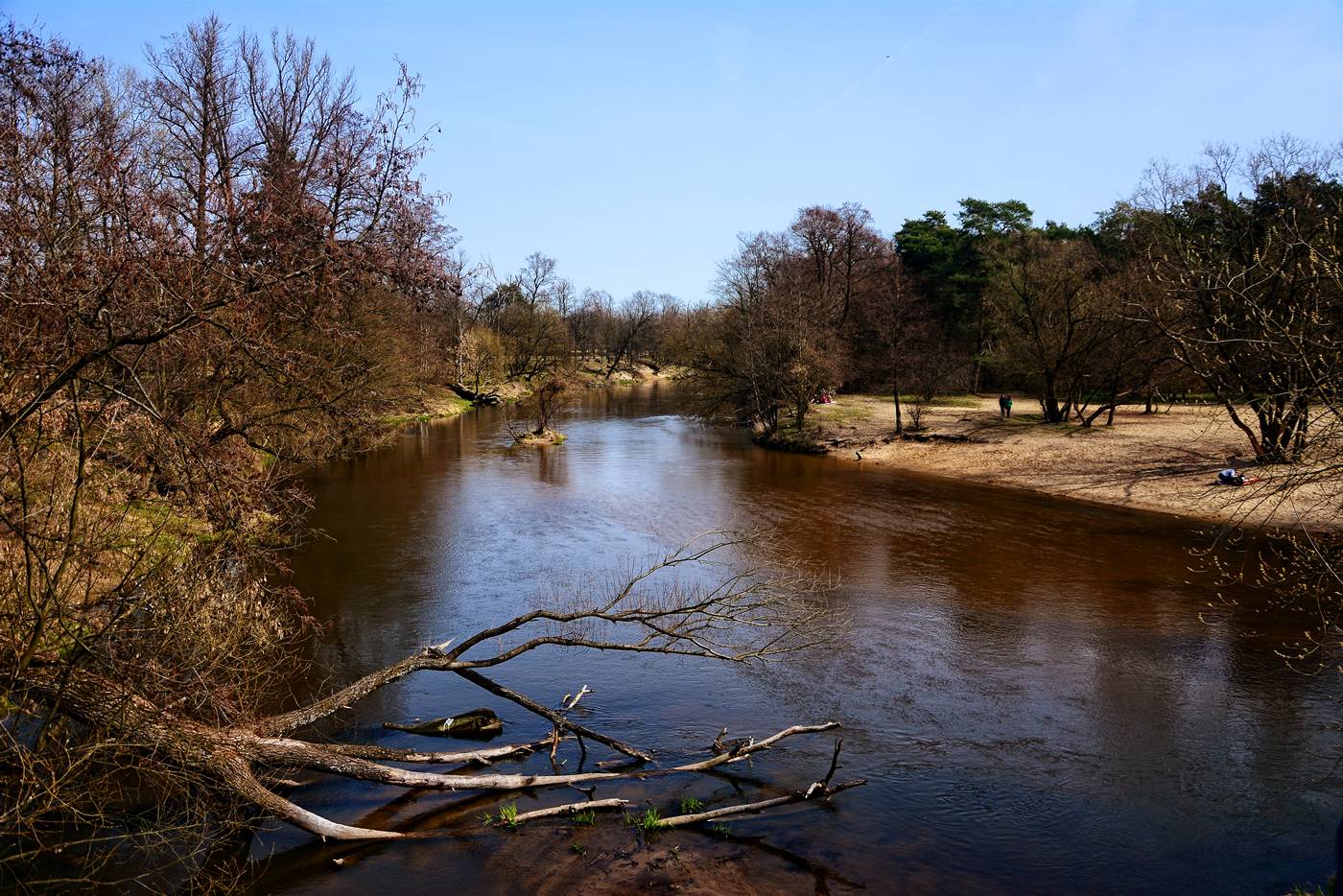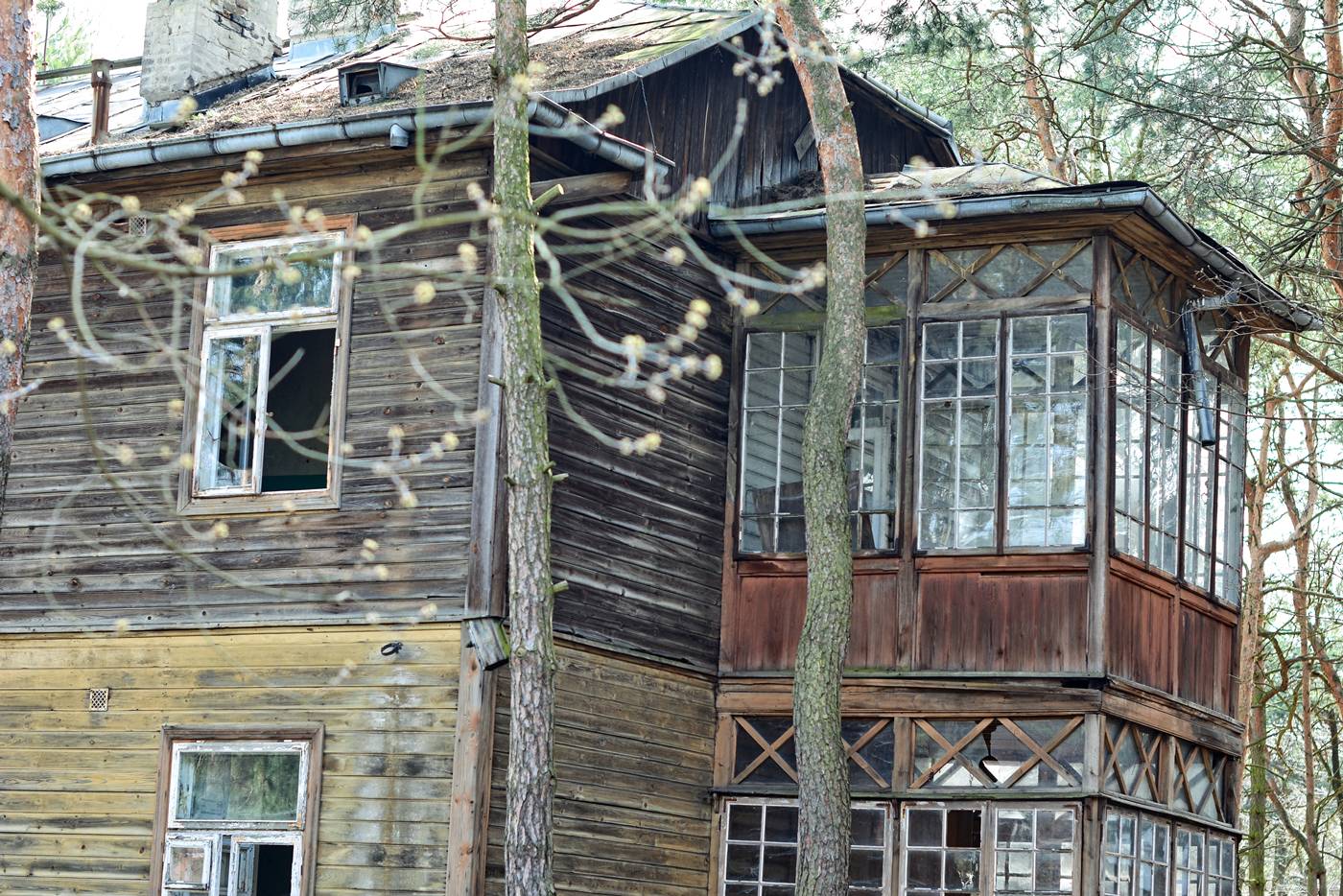 Tips for beginners
Most of the rentals include transport from finish to starting point in the price of kayak rentals. If not, they usually provide this service for additional, small fee.
Personally, I have never fall from the kayak, but have seen people doing it. To avoid it:
kayak with a friend; twin kayaks are more stable than the singles;
don't stand up.
Beside that, remember to keep your valuebles in a waterproof bag. Some rentals can lend you one or two of them.
Don't forget to bring some water, sunscreen and a hat.
Remember to respect other kayakers on the river. Don't litter. And have fun!