Doesn't matter if you are an active or passive sportsmen or sportswomen. In this article you will learn what to do, watch or follow in terms of sport in Poland!
BJJ – Brazilian Jiu Jitsu
You will not find it in the news, but it doesn't matter. Even though it is out of the spotlight, Polish BJJ competitors are one of the most successful sportsmen in the country.
But what exactly is BJJ? First of all, it is a martial art. You might never heard about it but you probably know something about MMA. In the mixed martial arts competition, BJJ is one of the most frequently used technique. There are no punches and kicks. Instead lots of chokes and pulls.
BJJ evolved from judo and is sometimes called a sport of human chess. You can read a lot more about this concept here .
Why in Poland?
Polish BJJ is one of the strongest in the world. Sure, the best competitors are still being born mostly in Brazil. But right after that is Poland. Guess what an absolute BJJ legend Roger Gracie, ten times World Champion, has to say about the best BJJ in Europe:
"In my opinion United Kingdom is the strongest in terms of number of academies and competitors. Then I would say Poland and then France of course which has a lot of academies."
So if you are staying in Poland and you are looking for a challenging sport, check some BJJ gym. We can wholeheartedly (and basing on our own experience) recommend gyms from the Polish Academia Gorila.  Mainly due to the fantastic, friendly atmosphere that makes this place your second home in no time.
You will find AG in Warsaw and some smaller towns around the country.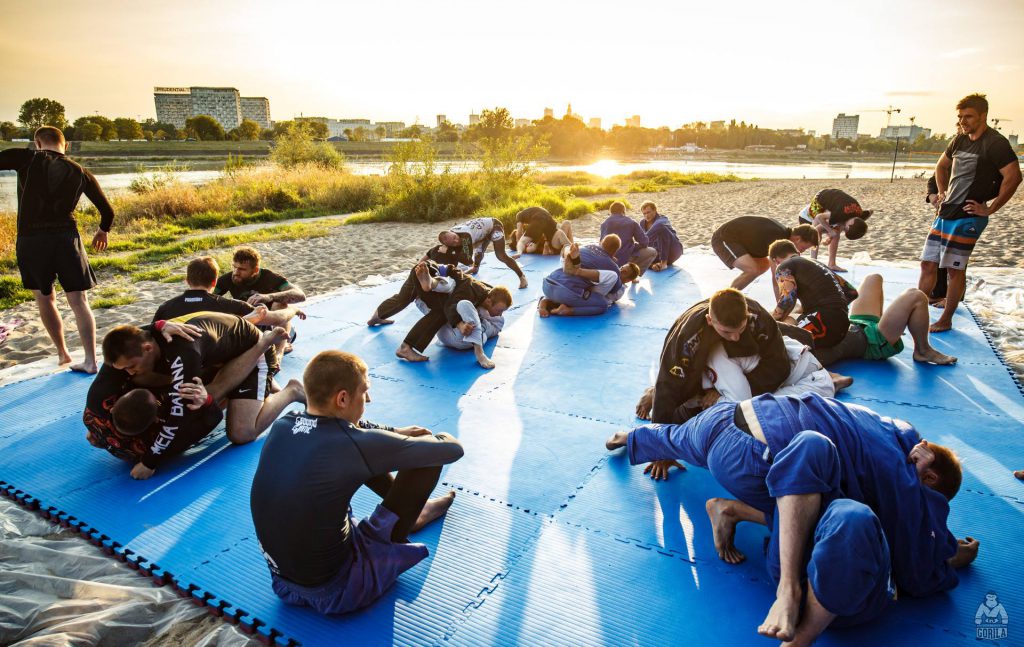 Of course on a daily basis they train in a gym. Here at BJJ summer picnic at Warsaw's beach (photo by Andrzej Stawinski)
Poland is not a winter destination, I will give you that. But if you are here in winter you are probably not  a great fans of big slopes. Maybe for a change try cross country skiing. Polish Mekka of this discipline is Jakuszyce close to Jelenia Gora (south-west Poland).
Also, since you don't need hills for cross country skiing you can do it even in Warsaw. If you are there and it is snowing, consider cross country skiing as an option to spend your afternoon.
There are many rentals located across Warsaw that will be more than right for your first adventure with skis. They also offer classes so you could get some experience. It is quite easy and doesn't require any investment in clothes.
Check rentals in Powsin or in Wesola (there is actually professional prepared track)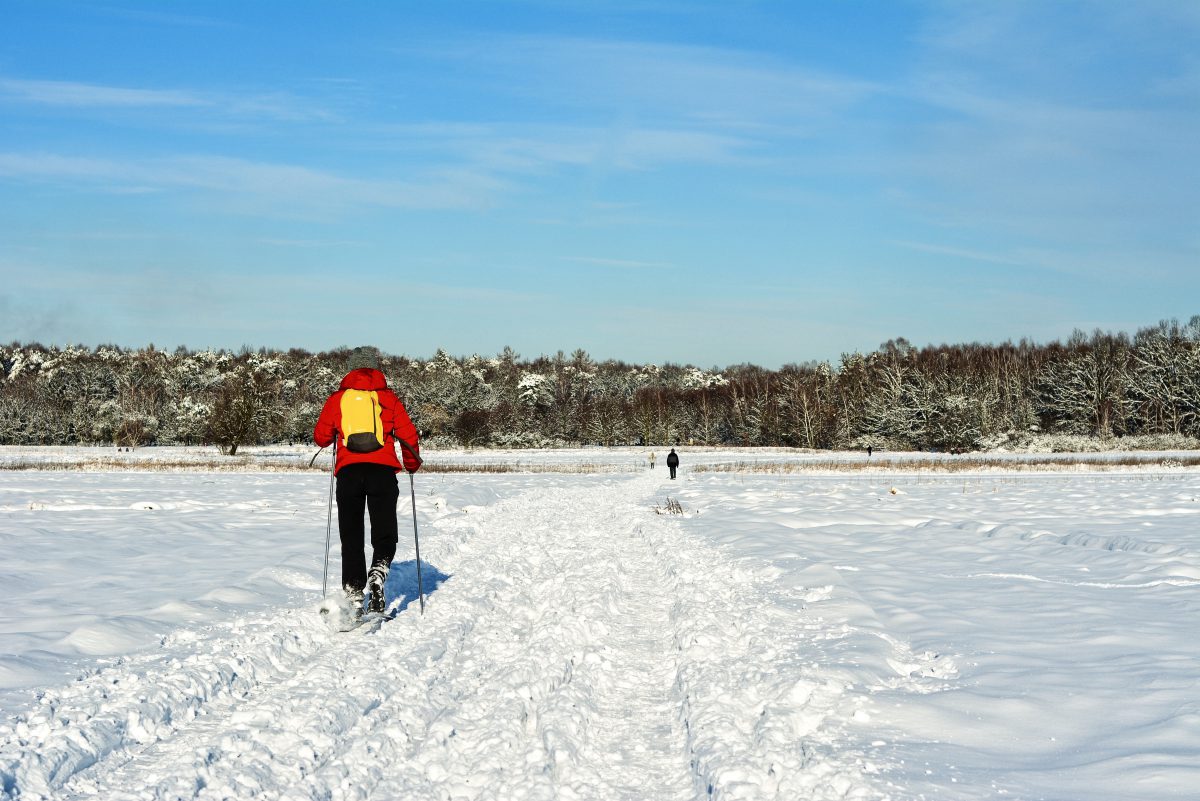 There is a small chance you will ever try ski jumping, in Poland or in any other place. However, this obscure discipline is turbo popular in Poland.
So if you are looking for a little bit exotic sport event to attend during your stay in Poland, ski jumping tournament might be a thing for you.
Everything started around 15 years ago when inconspicuous and extremely modest Adam Malysz become the winner of the prestigious  Four Hills Tournament that gave him a pass to the international ski jumping elite. Poland went crazy. And for the next few years ski jumping competition become the most watched sport events in the country. Every single week.
Today we have another champion – Kamil Stoch. You can watch and cheer for him and the rest of Polish crew in Zakopane. The nest contest is planned for January 25-26. It is said that the unofficial sellers are trying to sell the tickets for more than PLN 5000.
This exotic motor sport is very popular in western Poland. Cities like Gorzow Wielkopolski and Zielona Gora are completely addicted to the taste of shale in their mouth (it flies everywhere during the race!).
Polish motor speedway league is one of the best in Europe, so you might give it a try and check a real race. Especially if the teams from Gorzow Wielkopolski (so called Stalowka) and Zielona Gora (Falubas) are opposing each other. They rivalry is already legendary. And they find pretty uncommon ways to get under each others skins. For example in 2011, after winning Polish championship, fans of Falubas decorated the biggest statue of Jesus Christ in Swiebodzin (36 meters tall) with 40 meters hand knitted scarf in their colors.
Even though Baltic Sea is one of the coldest seas in Europe, thee are many people who every summer travel to Hel Peninsula to practice kite surfing there.
What we lack in the temperature of the water, we make up in the atmosphere of the place.  Surfers here stay together in a big camp. The other advantage is the diversity. You can learn kite surfing in the shallow waters of the bay that surrounds the peninsula from the south. And after that you can just walk across to try yourself in the open sea. After all, Hel Peninsula is only 3 km in its widest point!
Thanks to the recent investments, biking tourism is getting more and more accessible.
The easiest and the safest route is located in Lesser Poland and is suitable for bikers at all ages. And if you are looking forward to something more adventures and maybe even surprising, try over 2000 km long Green Velo.
You will read more about biking in Poland in our previous post
Volleyball is one of the most popular sports in Poland. Both played and watched. As Polish players are the international elite the games of Polish team attract lots of people.
Since the level of the game is high, during your stay in Poland you have a good chance to watch live the best players in the world during World League or World Cup. Traditionally, the most exciting are the matches with Russian and US teams.
This year (2018) the New World League will be held in Poland twice – on  May 23-25 and June 1-3.