Warning
: Undefined array key 5358 in
/home/sisens/domains/planpoland.com/public_html/wp-content/plugins/easy-table-of-contents/includes/class.post.php
on line
265
Warning
: Undefined array key 5358 in
/home/sisens/domains/planpoland.com/public_html/wp-content/plugins/easy-table-of-contents/includes/class.post.php
on line
269
Medieval castle in Malbork, built by the Teutonic Order, is considered to be the biggest in the World. If you are visiting Poland for more than a weekend, we highly recommend to see it.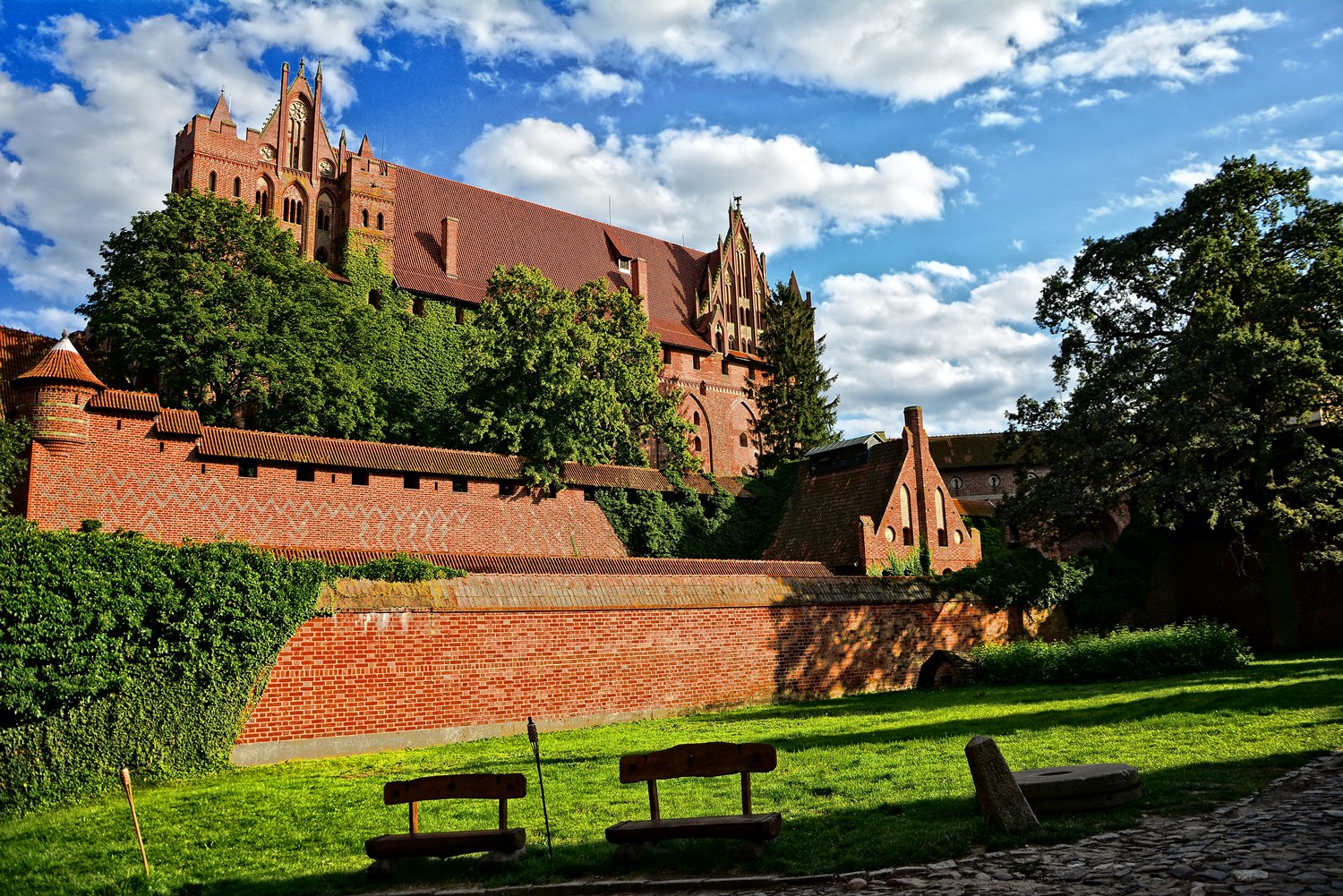 Why is it worth to visit Malbork castle
If the pure awesomness of visiting the biggest castle in the World doesn't do it for you, listen to this.
The castle is on UNESCO World Heritage List;
Castle consist of 15 million bricks – and that's just what is left of it. The castle used to be much bigger and back then it probably was made of approx. 30-50 mln bricks;
It is an architectural masterpiece – even in the medieval times it had a central heating system built in;
Malbork castle is located between twolake districts – Kaszuby and Warmia – perfect for sailing, biking or just chilling.
In addition, if you are a castle geek, you should take the opprotunity and visit other castles in Northern Poland (you will find them for example in Kętrzyn, Ryn, Toruń and Szymbark). And you will find even more of them in Southern Poland (check).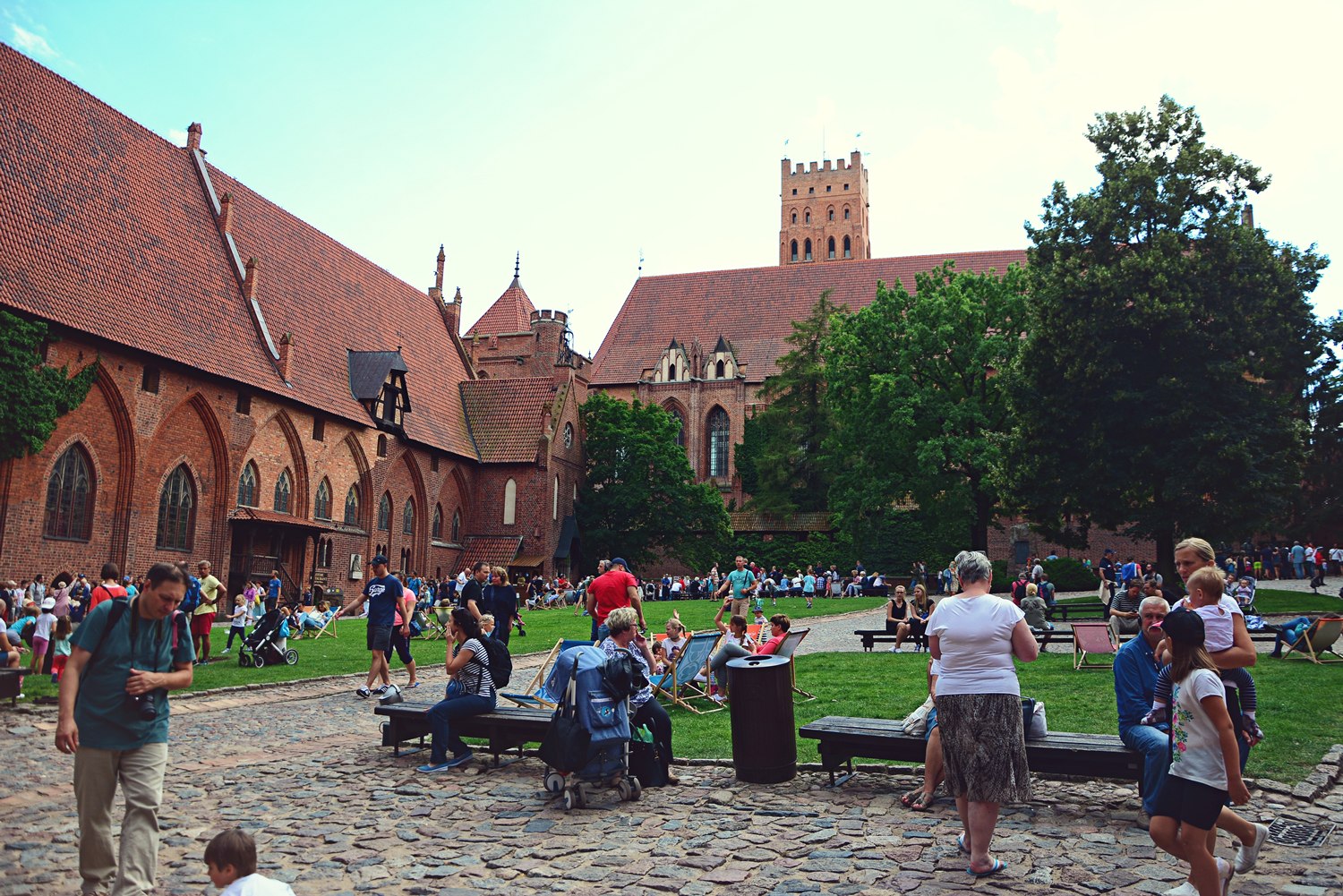 How to get to Malbork castle
Malbork is located in northern Poland. There is a train station in the town and you can get there by a direct train from Warsaw or from Gdańsk (they depart every two hours). You can check time tables here.
You can also easily get there by car by highway A1.
And if you are traveling by plane, the best option is to fly to the airport in Gdańsk.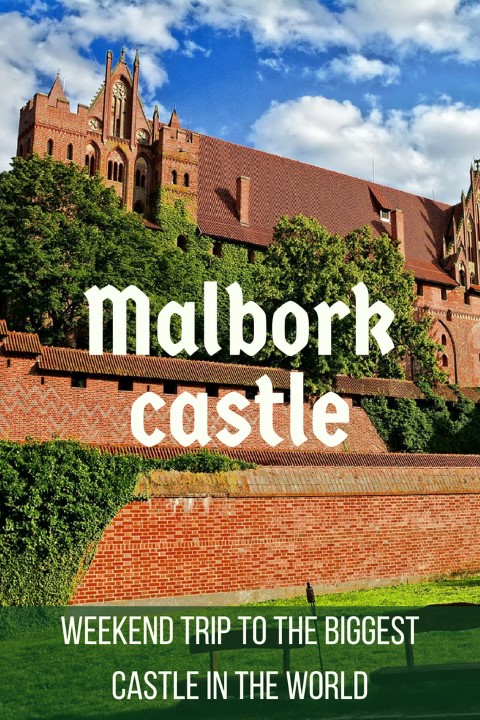 Visiting Castle in Malbork
The best time to visit Malbork is from spring to early autumn. We especially recommend you not only to see the castle, but also pay a visit to the whole area, which is full of crystal clear lakes and rivers. It is a perfect destination for active holidays.
The castle is open all year long, from 9 AM till 8 PM. You can buy tickets online here.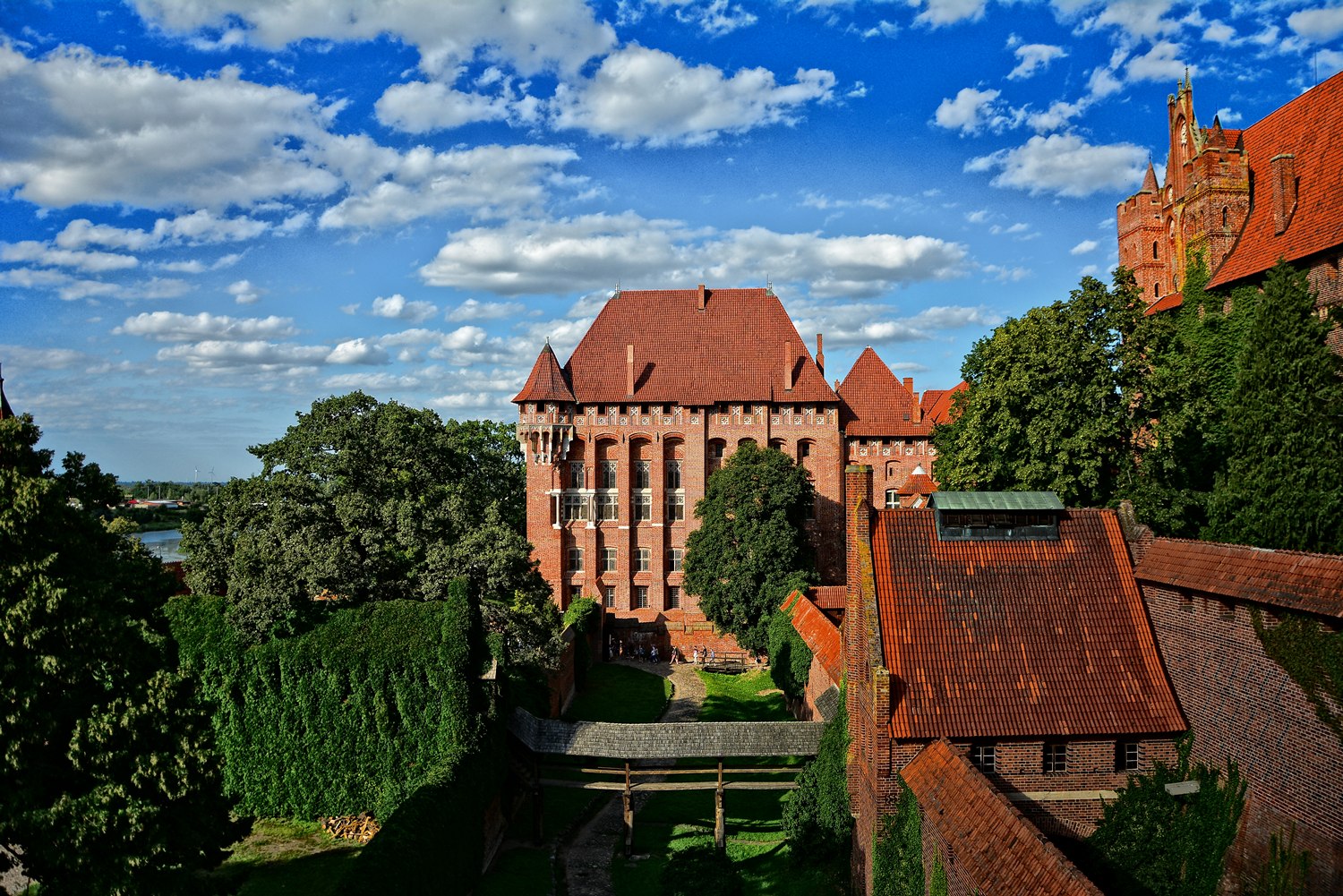 Malbork castle in Polish culture
Malbork has a very symbolic place in Polish culture. Polish people are extremely proud of being the nation which together with the army of Lithuania won the biggest battle in the medieval history at Grunwald in 1410 over Teutonic Order. Every year there is a reanactment of the battle happening at the fields of Grunwald.
Malbork, as the former capital of the Teutonic Order, is a symbol of this victory. Which later lead to the formal union between Poland and Lithuania that lasted until 1795.
Malbork was also a natural location for shooting the movie "Krzyżacy" (eng: Teutonic Order) based on the book by Henryk Sienkiewicz, in 1960. The movie was a massive super hit. Until 1987 it  was seen by 32 million people in Poland. It was also screened abroad where it was seen by millions of viewers. If you ever hear a phrase "to offer two naked swords" it is a direct reference to the movie (and the book) and is a symbol of the victory. And also a metaphor: you give someone two naked swords if you are provoking a battle.
Today it probably will not raise any eyebrows. But back then, it was like Polish "Ben Hur". You can watch it on Youtube.