Warning
: Undefined array key 6292 in
/home/sisens/domains/planpoland.com/public_html/wp-content/plugins/easy-table-of-contents/includes/class.post.php
on line
265
Warning
: Undefined array key 6292 in
/home/sisens/domains/planpoland.com/public_html/wp-content/plugins/easy-table-of-contents/includes/class.post.php
on line
269
Visiting Cracow and looking for a weekend trip to the mountains? An obvious choice is Zakopane. However, I almost always advice against it.
If you have only one weekend, or even better – one day, to spare, take off north from Tatra mountains. More precisely in Gorce.
How to get to Gorce from Cracow
Gorce is a small mountain range, which is a part of Beskidy. Part of Gorce is Gorczanski National Park. The closest town is Nowy Targ and Rabka Zdrój
If you are traveling by public transport from Cracow, the most convenient starting points would be: Rabka Zdrój, Nowy Targ or Lubomierz. Take a bus from MDA Bus Station next to Main Train Station in Cracow. You can check the connection here.
Hiking trails in Gorce and difficulty level
If you have any experience in trekking Gorce will cause no problem to you. The trails are well marked and easy to travel. However, it is definetely not a hike to Morskie Oko. You should be ready for taking a climb up.
For example from:
Nowy Targ to Turbacz refuge – 756 meters climb – approx. 3,5 hours hike up.
Rabka Zdrój to Maciejowa refuge – 386 meters climb – approx. 2 hours hike up
Lubomierz to Turbacz refuge – 1000 meters – approx. 5 hours hike up
If you are a fit hiker, on a summer day, when the sun is out for more than 10 hours, you can plan to climb up and down on Turbacz. However when days are shorter, the weather more unpredictable or you are not sure of your fitness, spend the night in one of the refuges.
All of the trails and refuges are marked on this map.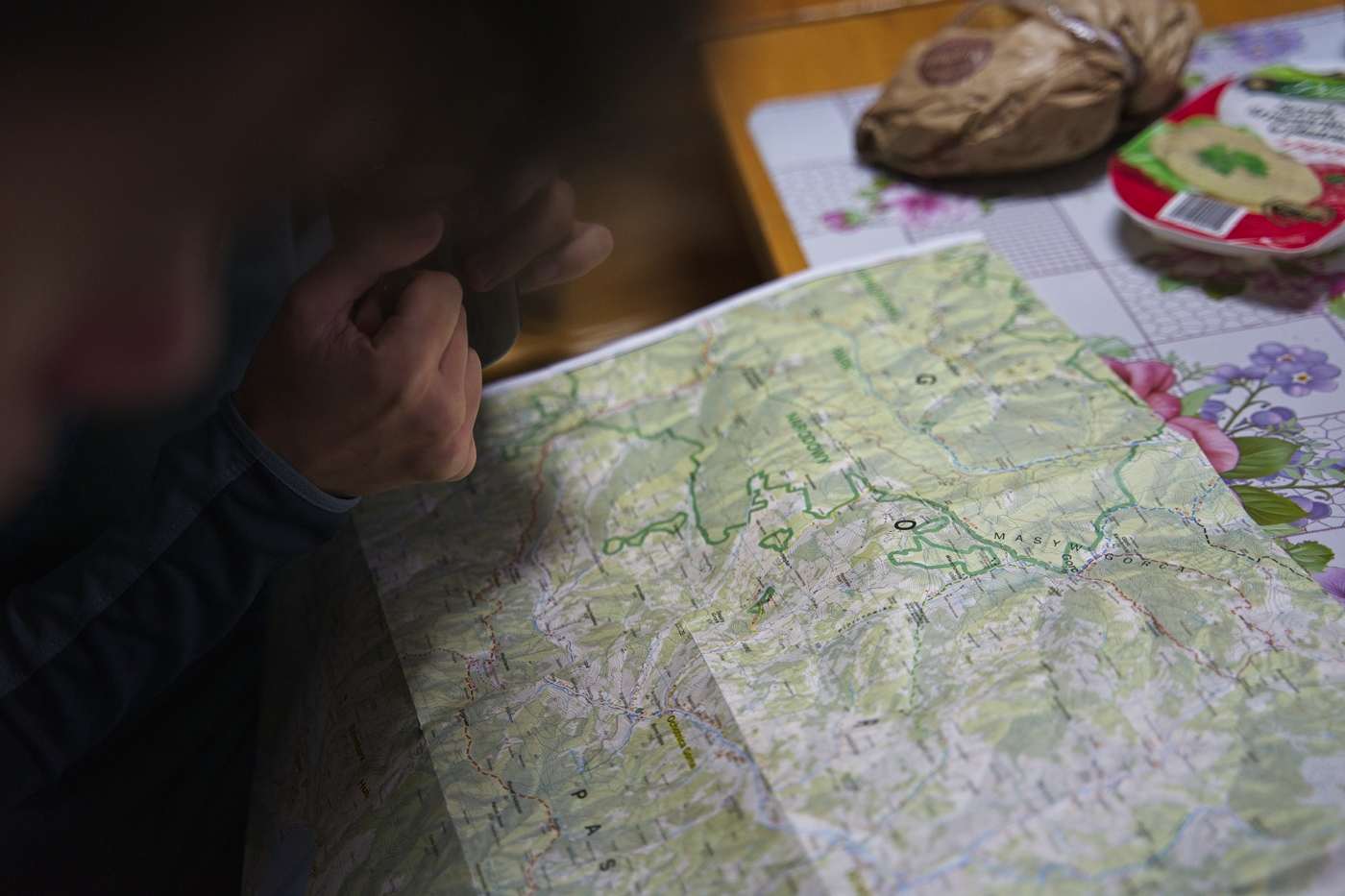 Staying over night
As we mentioned above, the Gorce's refuges are perfect if you would like to spend the night in the mountains. You should not expect much in terms of comfort, but they are cozy and there is nothing like waking up in the middle of wilderness.
In refuge Maciejowa, Turbacz and Stare Wierchy you can also order food from a restaurant. They serve basic Polish dishes. We especially recommend Turbacz refuge. which serves awesome dinners.
The prices of accomodation are really low and should not cost more than 50 zł per night. We recommend booking it in advance. If you are planning a long weekend trip, book it at least one-two months in advance.
List of refuges in Gorce