Warning
: Undefined array key 4625 in
/home/sisens/domains/planpoland.com/public_html/wp-content/plugins/easy-table-of-contents/includes/class.post.php
on line
265
Warning
: Undefined array key 4625 in
/home/sisens/domains/planpoland.com/public_html/wp-content/plugins/easy-table-of-contents/includes/class.post.php
on line
269
Foreign tourists usually neglect places located outside of main Polish cities. Big mistake. Here's 10 reasons why your trip to North Eastern Poland will be simply unforgettable. This is our picks on what to do in North Eastern Poland – the lands stretching from Mazury to Bialowieza.
Check the weather forecast and if there are no clouds on the sky, jump in a bus that wll take you straight to Augustów. It is a capital of Wigierski National Park. The town is located between the waters of three lakes and is a great starting point for kayaking trips or any other lakeside activity.
The waters of Czarna Hancza are crystal clear and shallow. The banks of the river are full of tiny quayas marking the pit stops on which you can take a rest, eat some pierogis with blue berries or potato pancakes and even order a cold ale.
You can go on a one day trip or decide for a few day travel through the forests of Eastern Poland. Sleeping can be arranged in numerous camping sites or guesthouses along the river.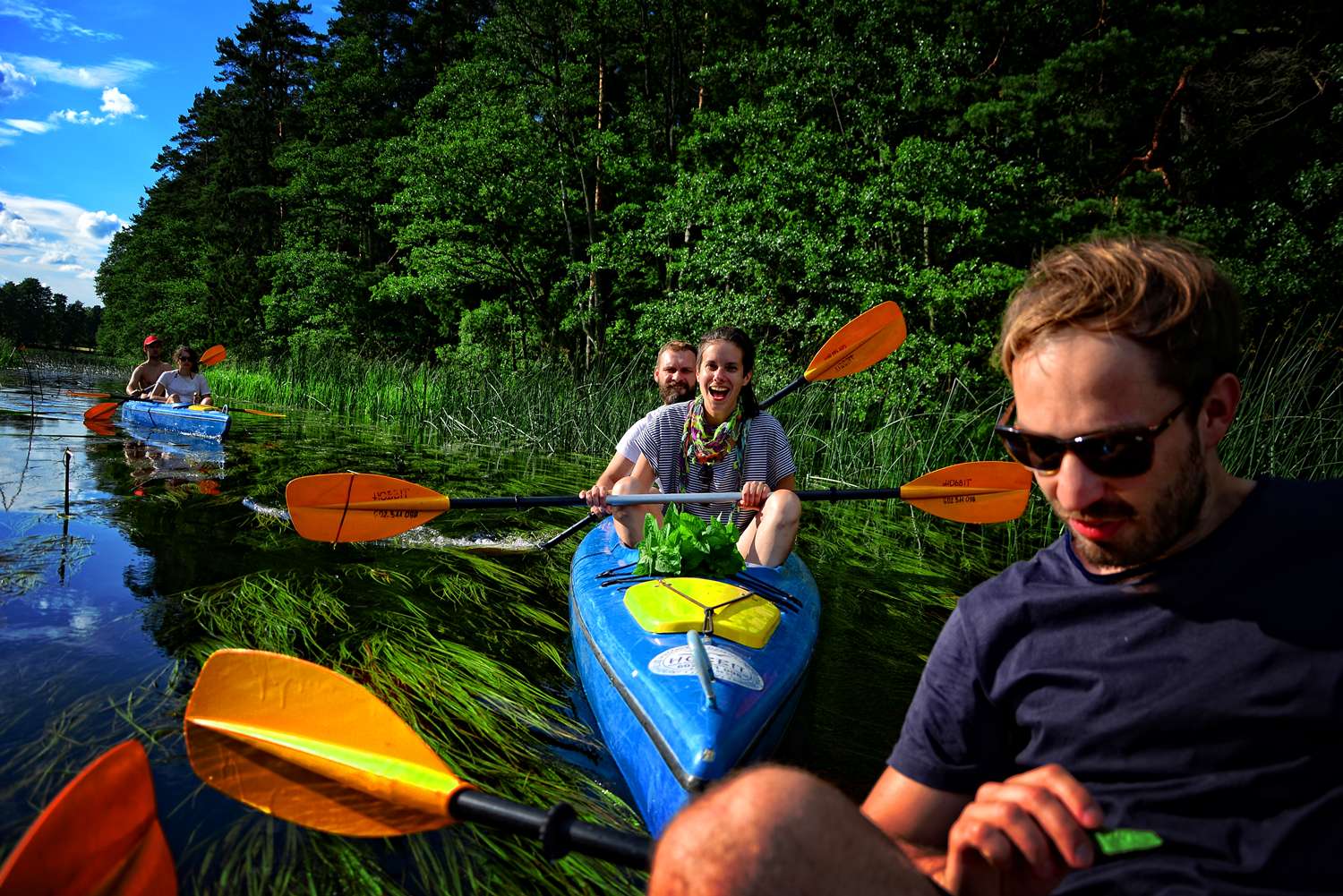 Forest Trekking in Białowieza
Białowieża National Park is one of the oldest and wildest natural reserves in Europe. Walking around few hundred years old trees is something that will please any nature lover.
You can do trekking by yourself or hire a guide who will take you to the most remote parts. And in early autumn you can try to experience rykowisko – the sounds of dozens of deers calling their mates heard in the middle of the night may really freak you out!
Beside that Bialowieza is naturally home of Polish bison. If you are lucky you may see it in the wild. There is also an option of seeing them in the Polish Bison Reserve.
Stay at the folk town of Białowieskie Sioło or rent some cheap room in Białowieża.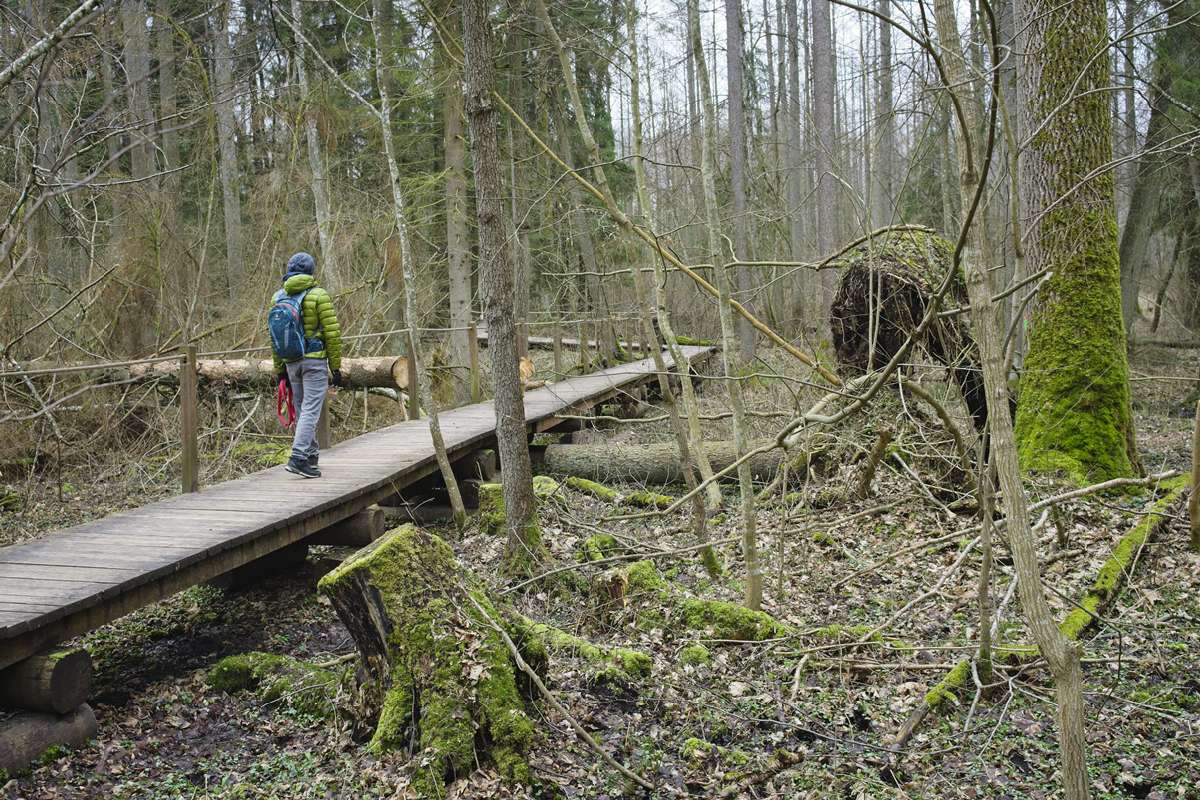 Baloon flight over Biebrza river
Biebrza National Park is anything but crowded. Create to please nature lovers and misfcome its of the world, it will be perfect if you are running away from big city crowds.
Biebrza river is surrounded by the forests, meadows and swamps. What sounds not really appealing is actually a stunning kingdom of mooses bisons wolves and most of all birds. Hundreds of ornitologist come here every year in the spring to observe their gatherings.
If you are not a big fan of bird watching, jump on the deck of a balloon and see the valley from the sky. If you are lucky, you will be able to look down at an elk or two!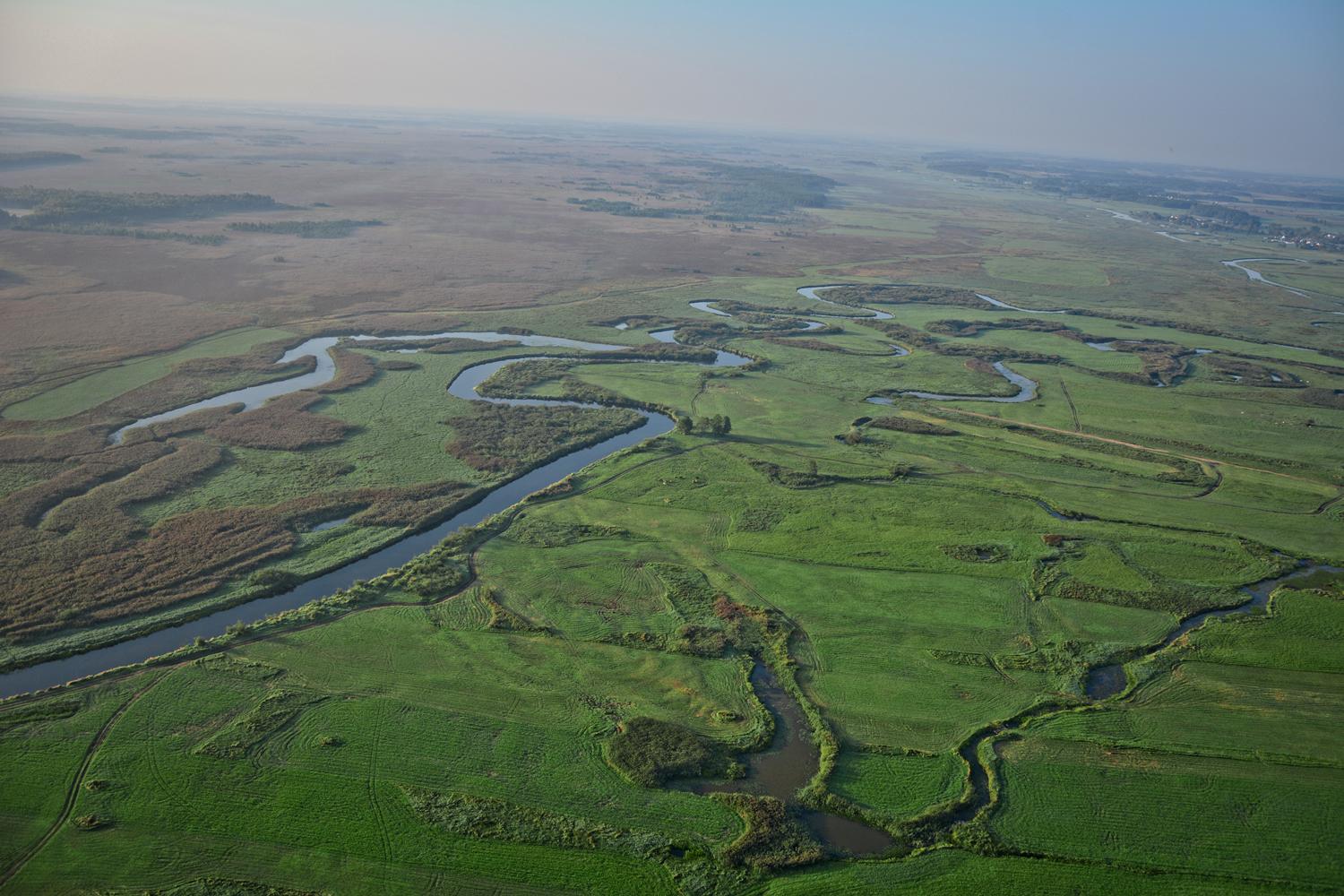 Are there any foodies on board? Sweets lovers? Cakes addicts? Sękacz is a traditional Polish – Lithuanian cake made with butter, egg whites and yolks, flour, sugar, and cream, cooked on a rotating spit in an oven or over an open fire.
Sękacz means brunchy. You might have seen it in the bakeries of Warsaw and Cracow, but there it is sold in tiny portions, that costs like 4 euro for a small piece. Which is just a fraction of the whole cake which you will get for the same price in North East.
Real sękacz is usually made in a pretty big sizes. Of course, it taste best when it is freshly baked. However, you can leave it for months in your kitchen and it will still taste great.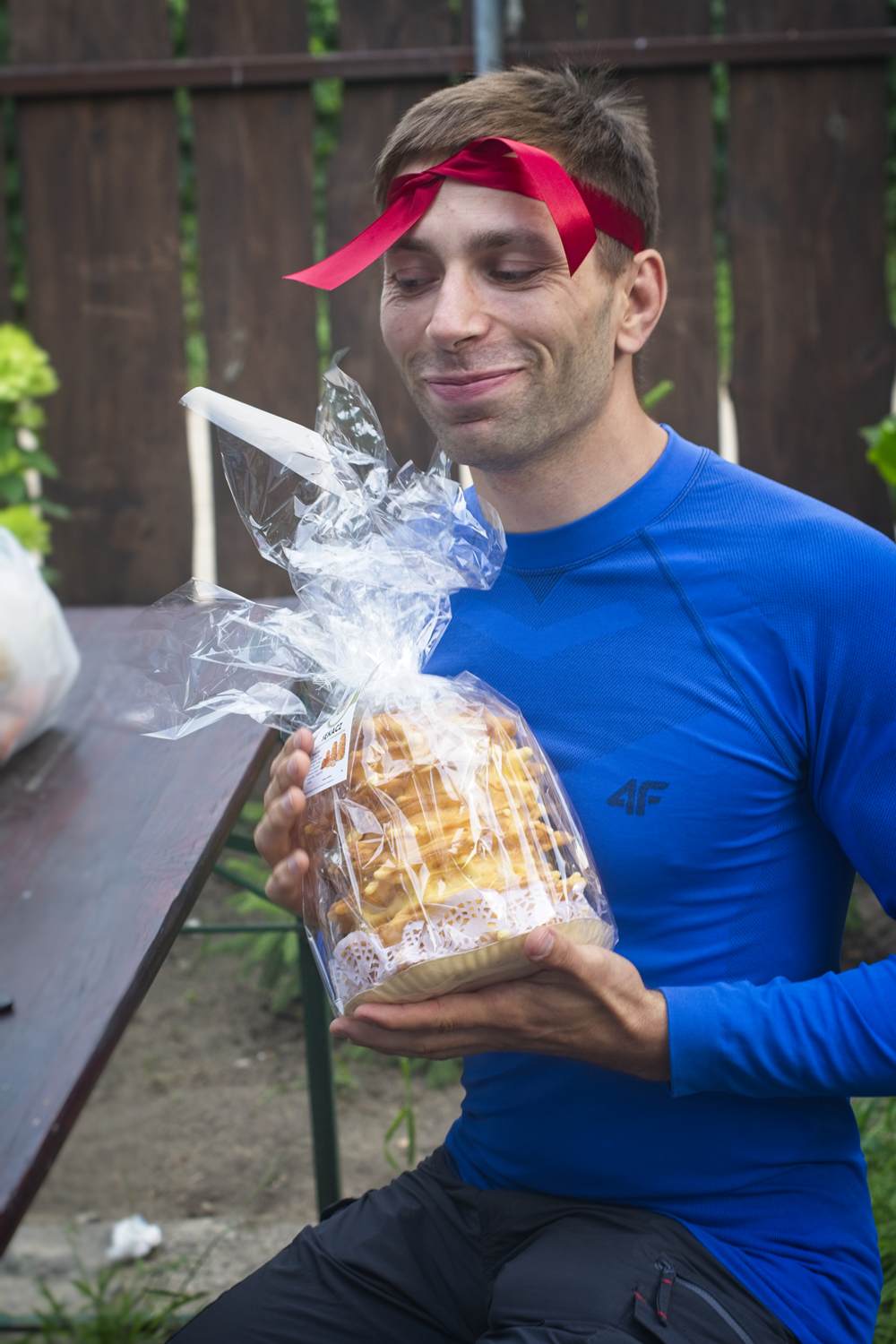 Mazury is a land of thousand lakes and since at least 50 years it is a most visited place in North Eastern Poland. Lakes connected by the system of canals it is a sailing paradise. You will find there all the sailors of Poland, including these inexperiences adventure seekers who go there for their first sailing experience with friends.
The attractions include sleeping in the wild and living like a pirate. Sailing is considered a perfect long weekend activity. The season in Mazury lasts from June and July and it is when it is the most crowded (plus two long weekend in May and June)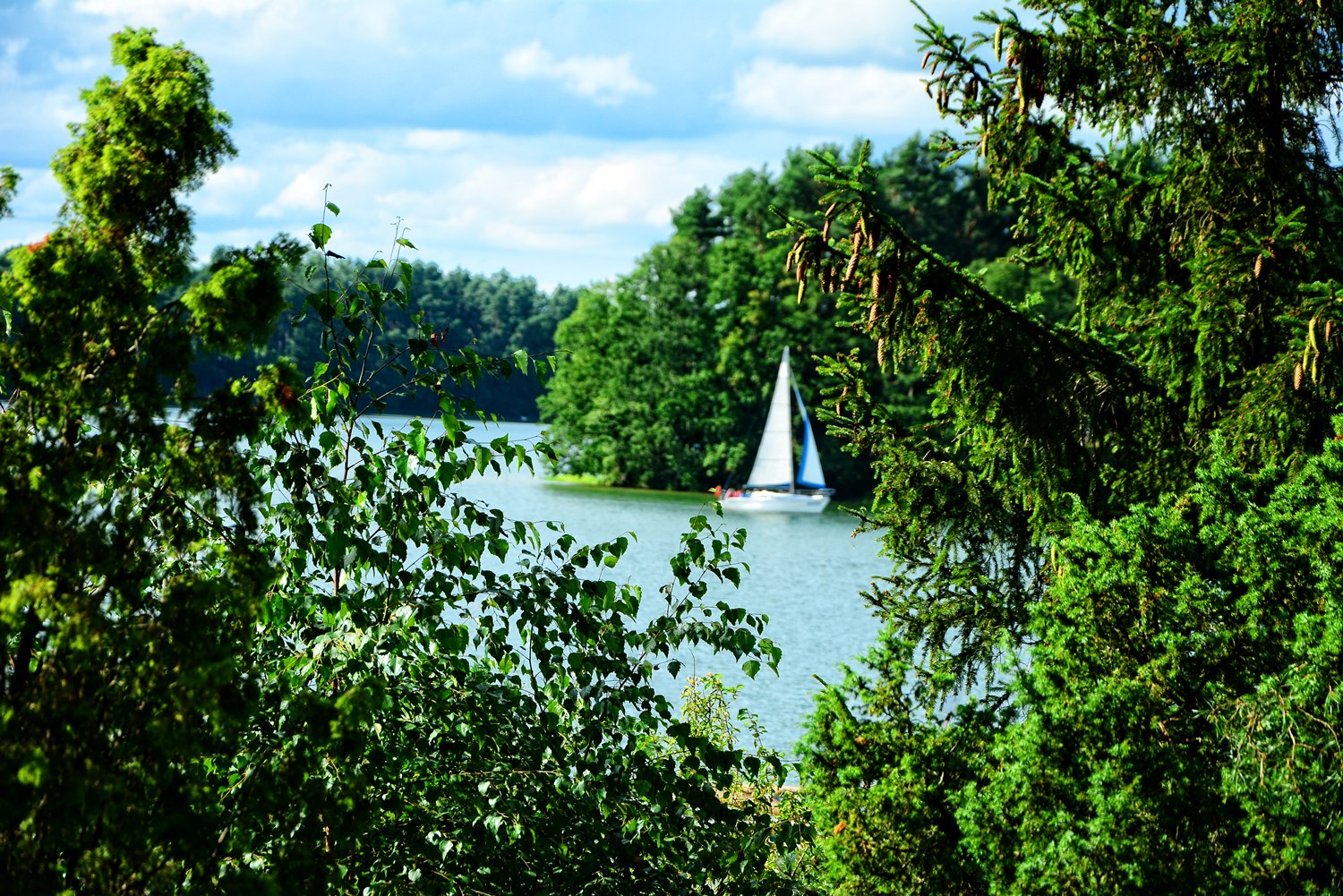 Walk on the bridges of Stanczyki
Ten years ago this paragraph might be called "Bungee jumping from Stanczyki". The old bridges at Stanczyki used to be the first place in Poland where you could try this extreme sport. However since few years it is considered no longer safe.
Still, the pictoresque architecture of the bridges can be fully appreciated even without hanging on a rubber line.
.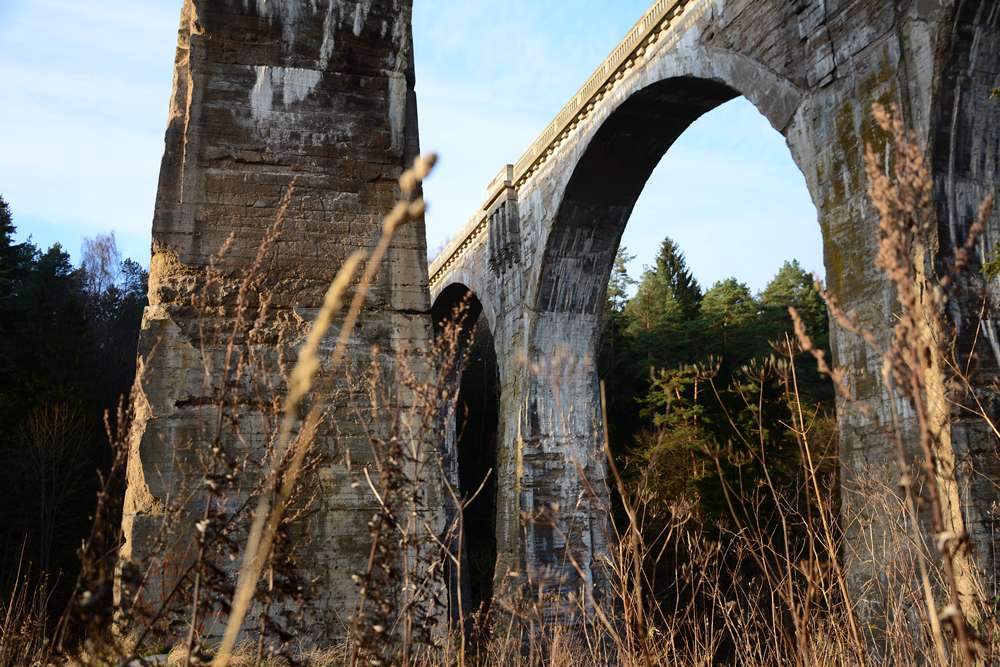 Sweating in sauna in Suwalszczyzna
Suwalszczyzna is one of the least visited places in Poland. And we cannot make up our mind around it. Yes it is remote and one of the coldest places in the country. But being cold is not a reason to not give it a try. Especialy since locals there have their ways to warm up.
Just like all the people of the North, locals in Suwałki practise a grand tradition of sauna, which here is usually called bania. You can easily book one with a lake view. 10 minutes in 80 degrees and a minute to cool off in the lake. What not to like?
One of the oldest banias is located in Wodziłki. Thanks to the great amount of smoke produced during preparation of the sweating session, it is called black bania. But don't worry, the smoke is gone before you enter. All that last is crazy high temperature!
Bike through the whole Eastern Poland
If you are a fan of biking tourism try biking through North Eastern bike trail Green Velo. This way you can also go through all of the before mentioned places!
You will find more about biking through Green Velo here.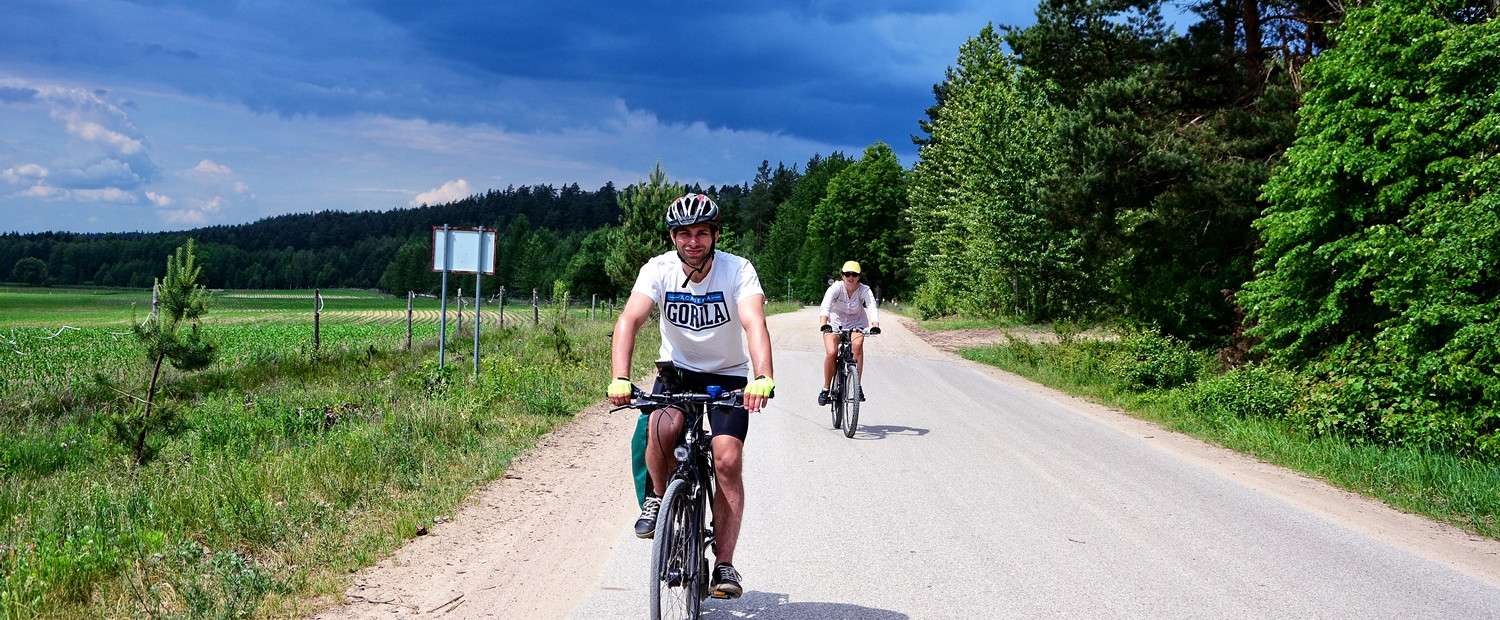 See colorful churches and mosques
Even if you are not a fan of sacral architecture you should not miss these. Colorful temples are a trademark of Eastern Poland and you will find them in many towns south from Augustów.
One of the most popular is a green mosque in a little village Kruszyniany almost at the border with Belarus. And if you need more recommendations, check our map of the wooden temples and towns in North Eastern Poland.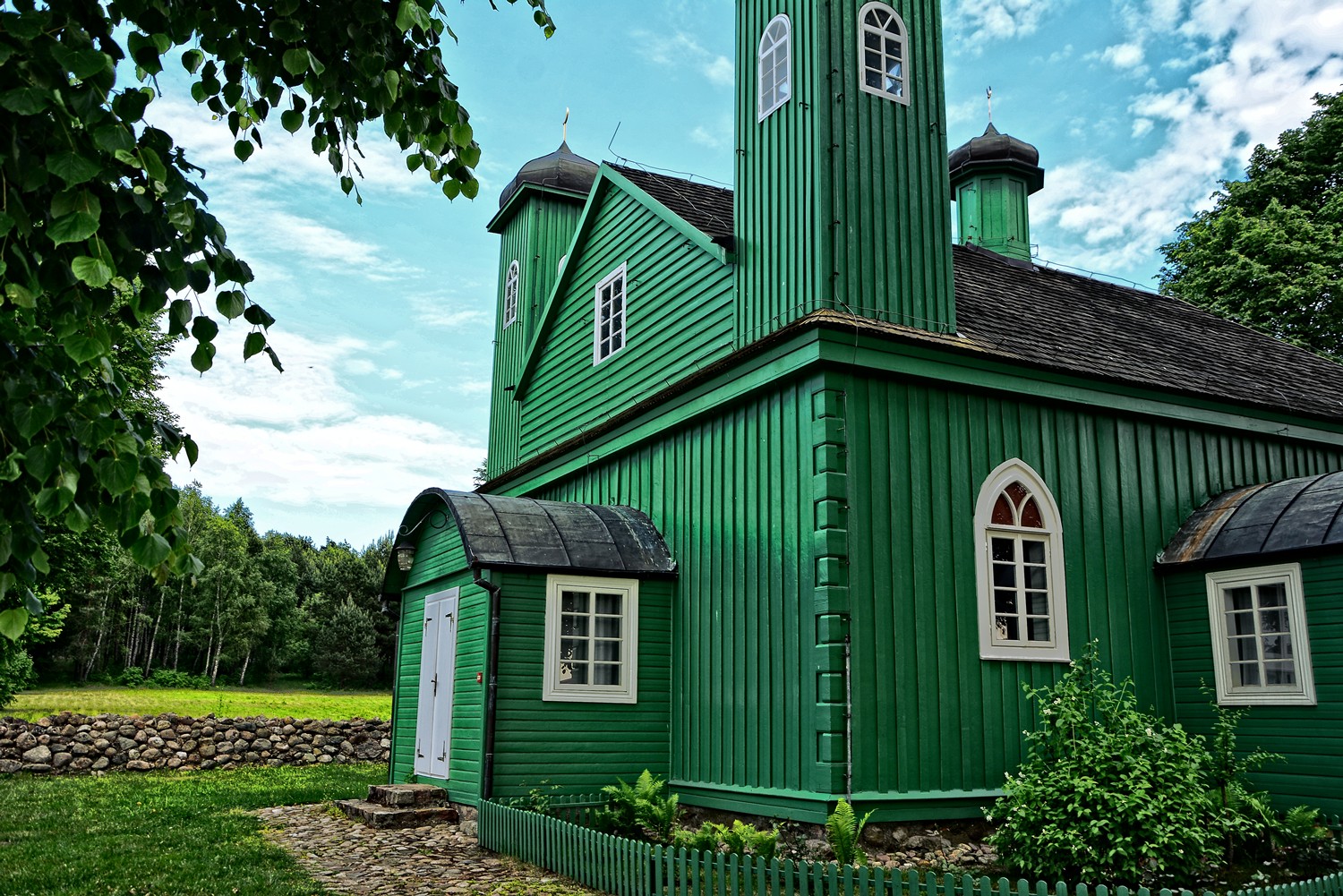 Discover Hitler's headquarter in Wolvenshantz
If you are interested in history of WWII don't miss a visit in the Hitler's headquarter. A whole town hidden in the middle of Mazurian forests was a scene for the failed attack on Hitler in 1944.
You will find all the needed information in English and German here.
Now you definetely know what to do in the North Eastern Poland. Here's the map of all the before mentioned attractions. Enjoy!