If you are trapped on an endless lowland around Warsaw, you don't get to see much snow nor hills. However, the hardcore fans of winter sports will find a place to ski even within the borders of the city. Please see where do you have to go for skiing near Warsaw.
Ski resorts near Warsaw
Where to go skiing near Warsaw
In general, Central Poland is not the hottest winter destination in Poland. For that, you would have to go to the mountains. It takes around 8 hours  to get from Warsaw to Zakopane (the most popular town in the southern Poland) by train. It takes pretty much the same by car.
So sometimes you might simply give up and try skiing in the highlands. It will not take you more than 4 hours from Warsaw to get there. The most popular spots are located near Kielce and Lublin.
Gorka Szczesliwicka
152 meters high artificial hill in the center of Warsaw. Probably the best possible option if you hate going out of town but still want to ski.
Instructors: Yes
Infrastructure: 227 m
Rental: yes
Prices: PLN 19 – 38
Ski slope in Parchatka
This ski slope is located near Kazimierz Dolny, making it really cool place for weekend. You can ski or snowboard during the day and spend the evening in cozy restaurants in the town. And there are many to choose from.
Kazimierz Dolny is one of the nicest destination for a weekend trip outside of Warsaw. It probably is one of the most amazing towns in Poland.
Infrastructure: 3 slopes:  420, 420 and 100 meters
Rental: Yes
Prices: PLN 2-3 for a ride
Check our previous post about Kazimierz Dolny!
Nartraj in Chrzanów
It is said to be the best skiing resort near Lublin.
Instructors: yes
Infrastructure: 9 routes: 80 – 700 meters
Prices: PLN 2,5 – 4 for a ride  or PLN 45-60 for 3 hours pass
Ski resort in Rybno
Ski Resort in Rybno is located East North from Warsaw, near Łomża, at the edge of the Narwia National Park. You will not get there by train, but the express road is almost finished. It will let you get there in less than  2 hours.
Rental: yes
Instructures: yes
Infrastructure: 350 – 500 m slopes  (350 – red)
Prices: Around PLN 2,5 for a ride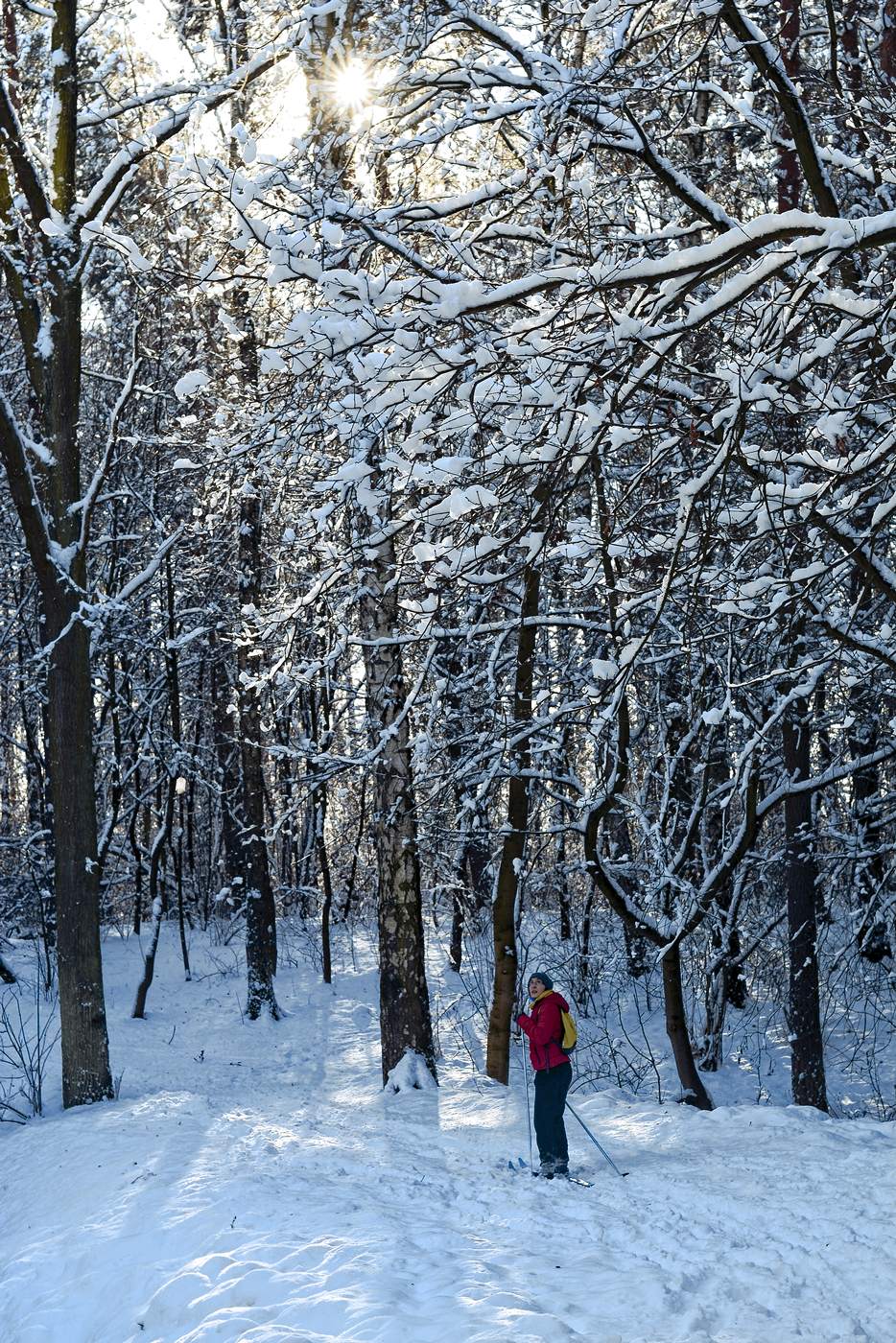 Ski resort in Myslecinek
Kill two birds with one stone. You can go have some fun on a slope and then visit one of the most beautiful Polish cities – Bydgoszcz. Don't miss Museum of Soap!
Instructors: yes
Rental: yes
Prices: PLN 1,50 for a ride
Infrastructure: Two ski lifts and 3 short slopes: 170 m, 210 m and 250 m.
Check also our previous post about Bydgoszcz
Ski resort Baba Jaga in Bodzentyn
Baba Jaga ski resort is located in the lowest and the oldest Polish mountains – Swietokrzyskie. The closest big city is Kielce and you can get there by train or car.
Infrastructure: 3 ski lifts, 130 – 650 m
Rental: Yes
Prices: PLN 3-4
Instructors: yes
Tumlin ski resort
Tumlin ski resort is also located in Swietokrzyskie mountains.
Rental: yes
Infrastructure: 2 slopes – 150 m and 500 m
Prices: PLN 2-4
Instructors: yes
Skipark in Malinka
Only a begginer can be satisfied with this place. So if you are planning to put your ski shoes on for the first time in your life, you can decide for Malinka.
The upside is deffinetely location. Slope in Malinka is just right next to the A2 highway.
Infrastructure: 2 slopes: 250 m and 450 m
Rental: Yes
Prices: PLN 2,5 for a ride