Warning
: Undefined array key 6311 in
/home/sisens/domains/planpoland.com/public_html/wp-content/plugins/easy-table-of-contents/includes/class.post.php
on line
265
Warning
: Undefined array key 6311 in
/home/sisens/domains/planpoland.com/public_html/wp-content/plugins/easy-table-of-contents/includes/class.post.php
on line
269
You are soon coming to Poland or already here and wonder – what to buy in Poland? Don't settle for standard souvenirs and get something that will serve you forever (or at least until you eat it).
We are Polish people who are dedicated to using Polish products and here's a list of practical souvenirs that you should buy in Poland.
Polish posters – Ryszard Kaja works
Ryszard Kaja was a theatre scenographer, graphic designer and author of – probably – the most famous posters of Polish towns and regions. The series is definetely my favorite and if you love Polish "zadupie" you have to get one for yourself. If you don't know which one to choose, remember that Kaja's favorite was the one with vodka, herring and oilcloth.


Polish sweets
Nobody in their right mind would refuse a gift of sweets. Poland has some awesome candies and chocolates. You should try at least:
Chocolate plums
I know people argue if Coca Cola is better than Pepsi, but personally I have a much stronger opinion when it comes to decide which choclate plums are the best. For me it is one and only Śliwka Nałęczowska by Solidarność. 
However plums by Wawel also have its fans. So maybe you should try both of them.
Krówki
Krówki are Polish cream fudge. Personally I love the once that glue your teeth. It takes few minutes to eat them.
Try handmade Krówki z Milanówka (in business since 1921) or some local products. I have been looking for a perfect krówka for ages!
Ptasie Mleczko
Ptasie Mleczko means Bird Milk. According to Wedel company, the recipe has been invented in 1936. To quote Wikipedia it is a soft chocolate-covered candy filled with soft meringue or milk soufflé.  Daniel can eat 20 at once, so be careful and don't leave an open box unattended.
Sękacz
If by any chance you are traveling off the beaten track, try to buy sękacz. It is a traditional layered egg cake, made only in Podlasie and Suwalszczyzna. It is delicious if bought from a producer or a good shop (and good shop doesn't mean a mall). Check the list of ingredients before buying. The best is if there are no more than three or four ingredients.
Polish design
I am a huge fan of practical presents. And what is more practical than clothes? Everybody has to wear them. Here's my favourite Polish clothing designers and shops.
Risk made in Warsaw
Warsaw based designer house which specializes in ready-to-wear fashion for women. Everything is tailored and manufactured in Poland. Their trademark are dresses, but you will also find there good t-shirts, jackets and sweaters.
You can visit their showroom in Warsaw (ul. Szpitalna), but most of their clothes are not available there. So it is best to choose something on the website and order delivery to the showroom, where you can try it out.
AGGI
Aggi was my first grown-up clothing store. They are based in Cracow but you can also find their stores in Warsaw, Poznań and Zakopane. They used to specialize in office clothes, but nowadays they drift towards more glamour style.
I bought millions of dresses there. Some of them survive over 7 years of wearing. So I can assure you the quality of these will not fail you.
Ryłko – shoe designer
Ryłko is one of the oldest designers on our market. They offer really large selection of shoes. If I am looking for shoes that I actually want to wear everyday, I go to Ryłko. Of course, every foot is different, but I considered Ryłko the best possible choice if I want to wear my shoes not only in bed.
Selva – great T-shirts
Selva offers really original T-shirts made of viscose. The patterns are designed by the different artists and most of them do not really refer to Polish art. However, the T-shirts are beautiful and very comfortable, even if you have to wash them very often.
Solar
Solar offer more classic look. The brand exists on Polish market since 1989, which means they managed to survive the ninties – a very challenging time for clothing companies in Poland.
Outdoor equipment
If you happen to be a dedicated traveler who enjoys spending time on camping or on a hiking trail, consider making some bigger purchases in Poland. We are famous for a great quality goose down which is a most important component of warm sleeping bags or jackets.
The most respected designers are Aura (used to known as Yeti) and Cumulus. You can visit their stores while staying in Warsaw or Gdańsk or order a delivery from online shop.
As we love to spend our time outside and camp a lot, we have been using their products since 2013. In a nut shell – we love it! I believe my down sleeping bag was the best purchase of my life.
Why down equipment is so good? It is super light and compressible and yet very warm. Perfect for outdoor projects. Take a look at Daniel's jacket.
Daniel's jacket – ready to wear and ready to pack!
Ceramics
Bolesławiec is a town in Lower Silesia. Characteristic stamped ceramics has been produced there since XIV century. So it is more German tradition than a Polish one, as Bolesławiec was part of Germany until 1945. But after WWII new Polish citizens took over and continued this great hand cfart tradition.
Today you can buy ceramics from Bolesławiec in any Polish city and in terms of a classic souvenir, it is probably the best choice.
Also some bigger stores like DUKA sometimes offer limited edition of hand decorated ceramics, like cups, that are also interesting.
Polish vodka
First of all, we should deal with an issue of what is Polish vodka. I think that in 2019 we have only one Polish producer of vodka. The rest is produced in Poland, but the ownership is almost fully in the foreign hands. But let's not discriminate, or we have nothing to drink 😉
If you are a regular tourist, looking for a bootle of trade mark Polish vodka, you can easily just head toward the closest grocery store. Don't buy vodka in the souvenir shop, it is just not worth it.
The most luxurious, export brands are those with proud Polish names and foreign wording, like Chopin or Belvedere. However for a souvenir I would recommend buying Baczewski, which is in a reasonable price and tastes good.
Śliwowica łącka
In my humble opinion the most well known home made vodka is śliwowica łącka. Bimber (very strong spirit). It is home made and sold illegally. But at the same time it has been officially considered as a cultural regional heritage of Beskid (mountainous part of Poland). It comes from Łąck, hence the name.
I recommend it only to the connoisseur, as it is around 70% alcohol. I warned you.
Wigry is one of the biggest lakes in Poland. It is located not in Mazury, but Suwalszczyzna - a lakeside closer to the border with Lithuania. Biking around the lake…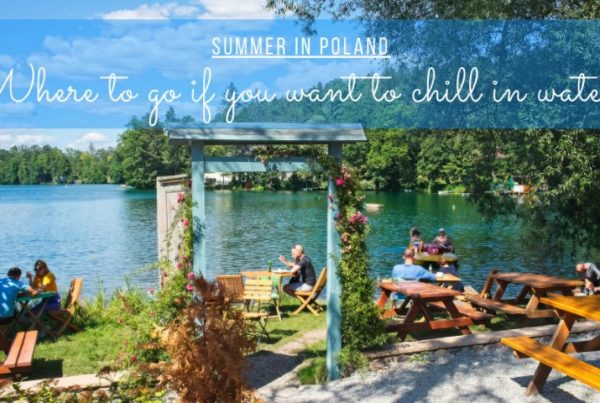 It is million degrees outside and you wish there was a swimming pool in your 35 square meter apartment. It probably won't miraculously appear there, but you can always go…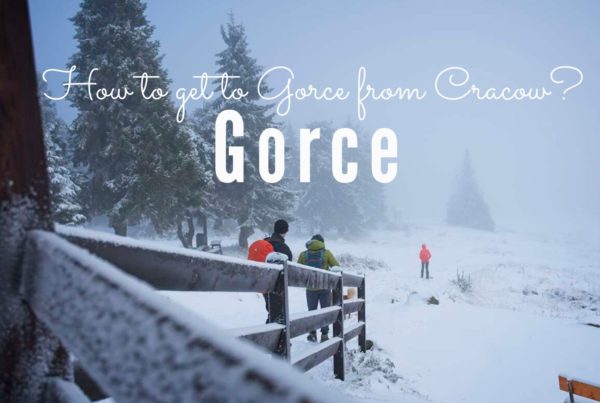 Visiting Cracow and looking for a weekend trip to the mountains? An obvious choice is Zakopane. However, I almost always advice against it. If you have only one weekend, or…
Amber jewelry
Finally, the thing that stands on every counter of a Sukiennice's stores. Polish amber, Baltic gold.
Personally I posses only one amber neckles which of course a gift from my parents. Have no experience in buying this sort of stuff – it is not very useful on camping;)
However, I know this. It is probably not the best idea to buy it in Sukiennice, Old Town in Warsaw or Rynek in Wrocław. As always, if you want to make a purchase, go to a regular store, somewhere outside of touristic area.