Warning
: Undefined array key 5697 in
/home/sisens/domains/planpoland.com/public_html/wp-content/plugins/easy-table-of-contents/includes/class.post.php
on line
265
Warning
: Undefined array key 5697 in
/home/sisens/domains/planpoland.com/public_html/wp-content/plugins/easy-table-of-contents/includes/class.post.php
on line
269
We hate winter. This time of the year Warsaw is grey, cold and dark. Uninviting.
But if for some reason you are here in winter, check what we recommend you to try.
Winter in Warsaw for active people
Every year we get more and more options to spend our winter free time in active way. There's more to life then just walking our dog around the block or running around the park till we get pneumonia.
Go to a trampoline park
Hangar 646 was created by passionate people who know what to do with a trampolin. Or with 100 of them.
If you or your kids have to much energy, go there. You can jump to the pools full of sponges, learn how to do salto or train to the Olympics.
The biggest downside of winter visits is that it is harded to get a proper warm up. The place is huge and of course it is impossible to get it heated. Also! Disclaimer! We regulary get out from there with small injuries.
Try skating in the Old Town or National Stadium
One of the most popular weekend attractions in Warsaw is skating. You can visit several ice rings that are placed all around the city, for example in the Old Town). Or go to the big one, that each year replaces stadium pitch. There you can also try curling, sliding from 12 meter high slope or drink warm wine.
You can rent the whole equipment there, or bring your own skates.
Cross country skiing in Warsaw
If you are looking for an excuse to escape city center, take cross country skiing lessons. You can try skiing in Powsin Park, Bielany, or take a longer trip to Wesoła. There you can find an actuall cross country trail.
You will learn more about cross country skiing in Warsaw in our post.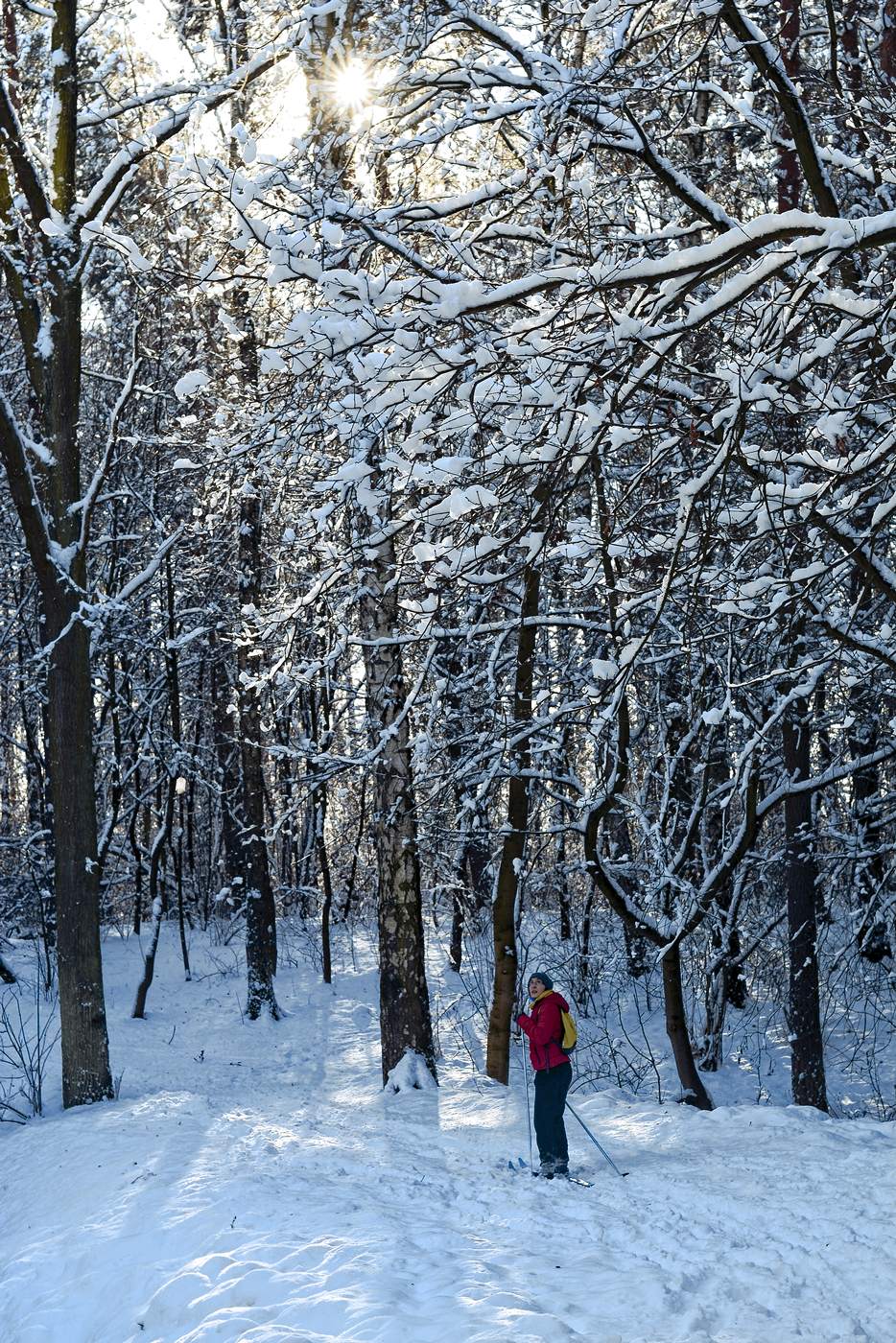 Go… kayaking?
If you are feeling ready for an adventure, you can even try kayaking through river Wisła. It can be quite challenging in summer, so think about it in advance as in winter you have to deal not only with water but also strong wind.
If you are looking for a kayak rental, check NaKajak.
Have some fun and learn
There are many indoor opportunities to have fun in Warsaw, that will spare you a pleasure of staying out when the temperature drops below zero.
Escape rooms in Warsaw
There are dozens if not hundreds of escape rooms all over the city. It is the best to visit with at least one more person.
We especially recommend Room Escape –  you will find their rooms in Praga and city centre.
If by some luck you speak Polish, check webite Lock Me to see list of the top escape rooms in Warsaw.
Visit museums and Copernicus Science Centre
One of our favorite places in Warsaw is the Copernicus Science Centre. It is fully interactive and will give you plenty of opportunity to learn and have fun.
It is always full of visitors, especially the young once, so be prepared for a lot of noise. Also – book your ticket in advance.
More conventional option would be to visit a museum.
The most famous Warsaw's museums are:
Warsaw Uprising Museum – well organized and worth your visit if you are interested in Warsaw's history
Chopin's Museum (although we don't really recommend this one)
Polin – Museum of the History of Polish Jews (worth to drop by, but it is impossible to see everything in less than a week)
You can also go a little bit off the beaten track and visit Museum of Polish Vodka.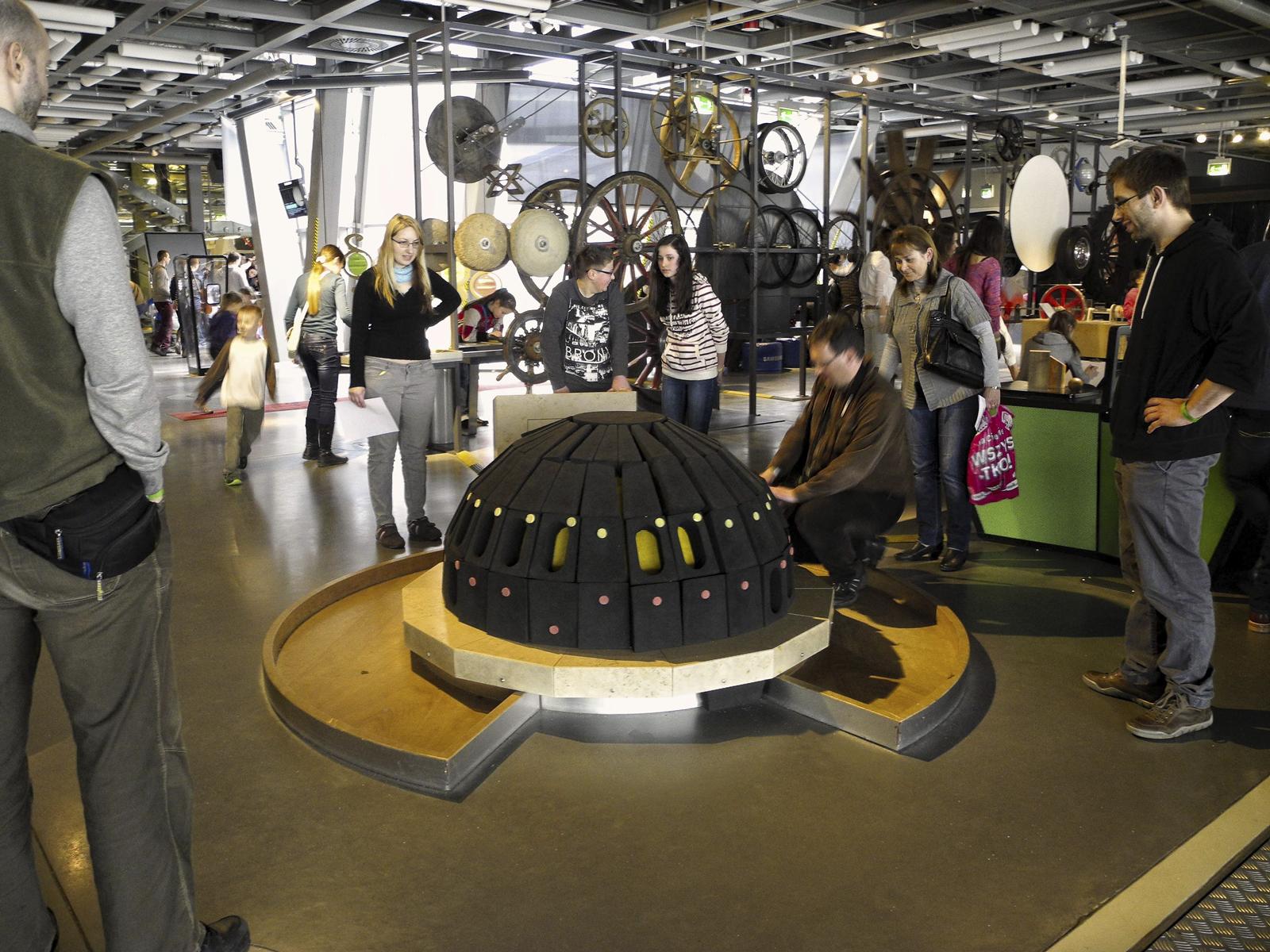 Copernicus Science Centre
Invisible exhibition
The goal of an invisible exhibition is show the visitors the world without light. Experience, how it is to be blind for an hour. Learn how it is to buy a beer in a pub or move around your flat if you cannot rely on your sight.
You will need an insider while your visit. It is possible to hire an English speaking guide.
Take a walk
Warsaw is not Budapest, but it is still worth to take a walk around the city to see the annual festival of street lights. Especially if it was snowing.
You can either take a walk along Nowy Świat and Krakowskie Przedmieście toward the Old Town. Or visit Palace in Wilanów. Each year its gardens turn into fairy tale light garden. It is open from October till the end of February.
Warm up in a restaurant
We are proud to say that Warsaw has some awesome restaurants and pubs to offer. Our only advice is to stay away from the touristic district (Krakowskie Przedmieście, Nowy Świat and Old Town), although even there you can find some fine dineries.
Check what are our favorite restaurants in Warsaw here:
Play "Witcher 3"
Yes, this is what we do all winter 😉
The game is Polish, made by the Warsaw based CD Projekt RED, so we feel totally totally justified. It can also give you lots of inspiration for your travels in spring. For more check our post: